Inspiring DIY Home Decor Trends + Shopping Guide
Finding "Calm in the Chaos" is what I'm inspiring in DIY home decor trends this year! We all need a little break from the noise happening all around us everyday. In 2020 we were met with unforseen challenges that left us reeling in terms of the "normal" use of our homes. Our kitchens became makeshift classrooms, our dining rooms became temporary offices and our bedrooms–well. they attempted to be our escape from it all. Heading into this next year will most likely be similar in terms of how much time we spend in our homes; however, we will most likely want to make some changes in order to create a space that fosters a sense of calm that we may be missing in our otherwise chaotic lives. My hope is that these new 2021 DIY home decor trends will inspire you to create and decorate a home that you love!
what color is trending in home decor for 2021?
Let's begin with the one change that is budget-friendly and can instantly change your entire environment as well as your mood for that matter; color. The reveal of the Pantone color of the year (Pantone Color of the Year 2021 PANTONE 17-5104 Ultimate Gray + PANTONE 13-0647 Illuminating) is always a much anticipated event; however, I say go with whatever color makes you feel happy.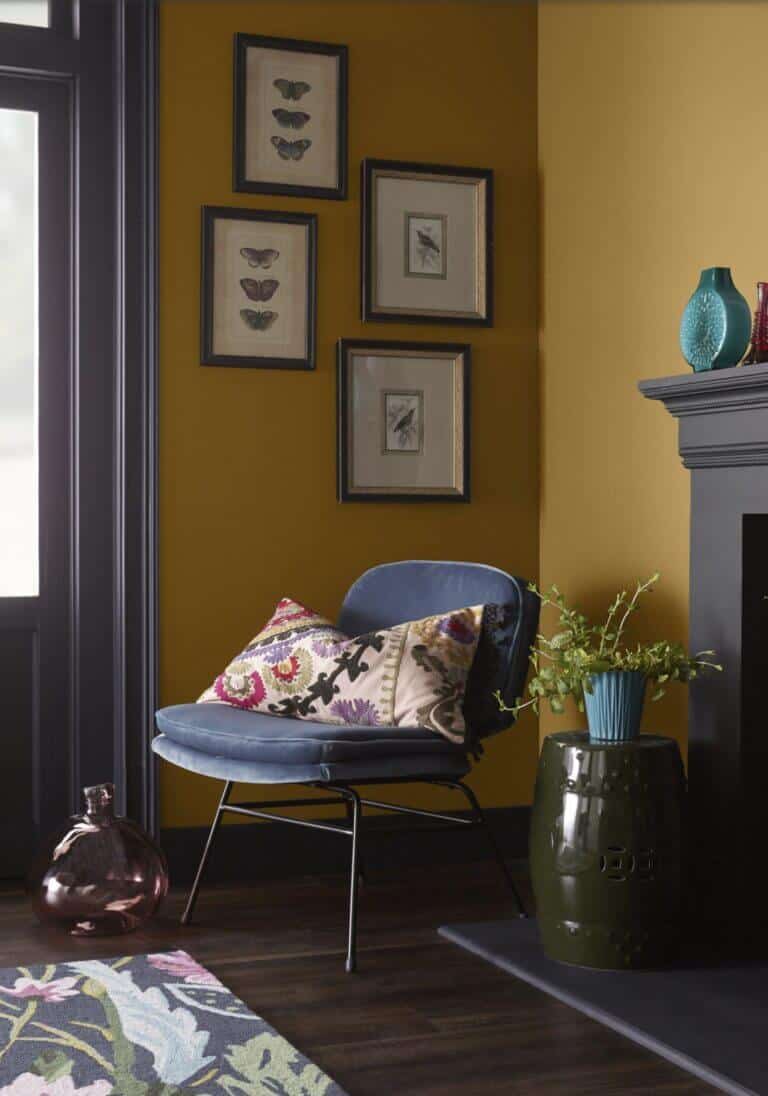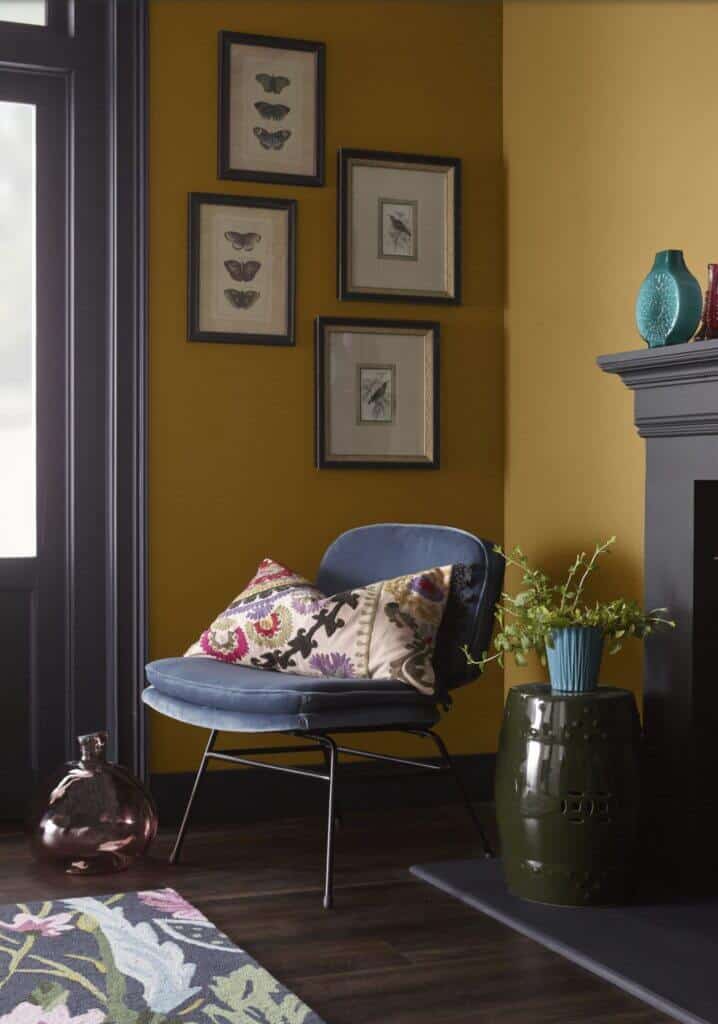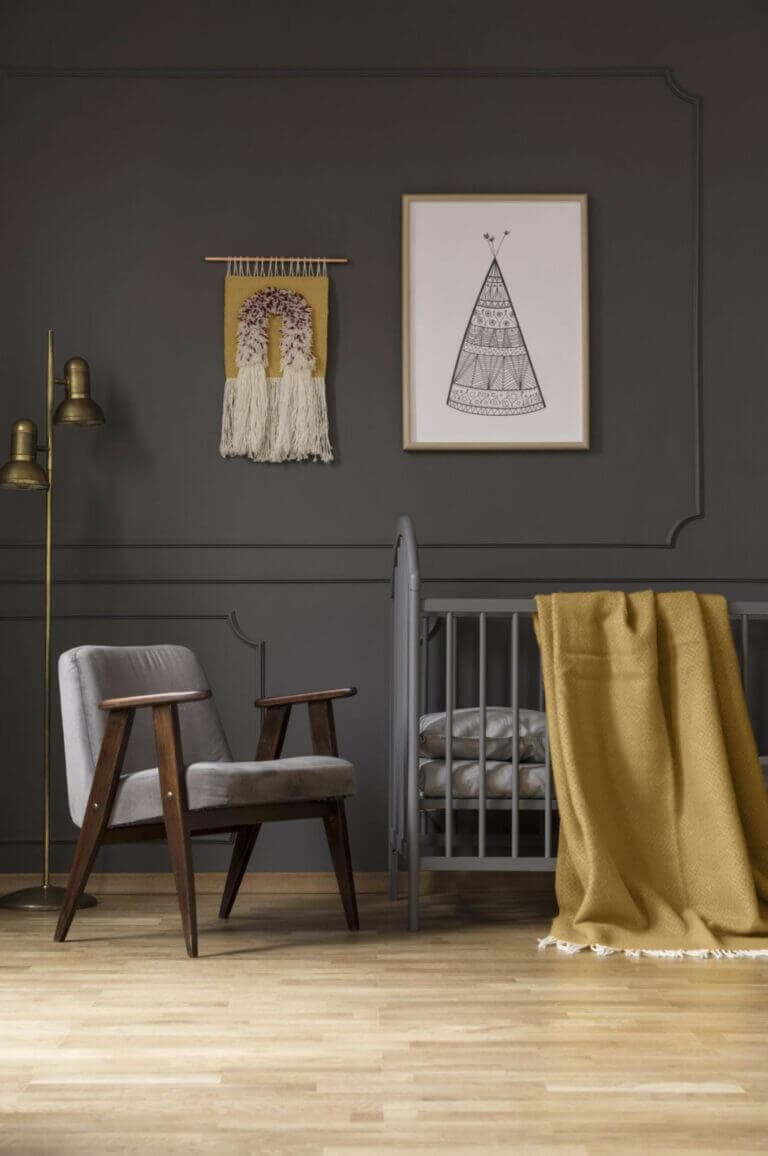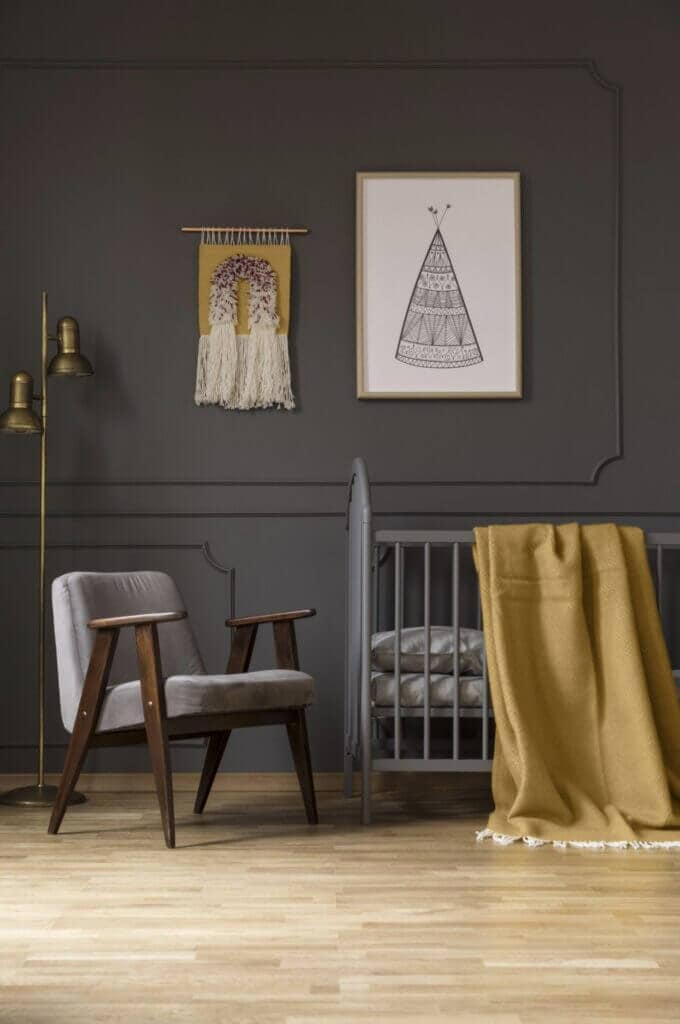 Color is such a powerful tool in home decorating that it should be used with a plan in place. Try out your favorite color in a small space first such as an interior closet wall before taking it to the larger spaces in your home. Use calmer, cool tones in your bedroom and save the brighter, bold tones for your common areas. Whatever color you decide to try out; just remember, it's not permanent and this is why I love color! See my top picks in the FREE Shopping Guide below.
what is the Grandmillenial Style?
Grandmillenial style or granny chic is not brand new; however, it's a home decorating style that is here to stay for 2021. It is a home decor vibe that embraces the old while sprinkling in the new. Using vintage furniture, accessories and fabric prints that the older generation might love, but adding a modern twist that makes it trendy. In my opinion, this has always referred to as eclectic design (which is my favorite); but now it's being termed "grandmillenial" style.
2021 Lighting Trends
Mood lighting is another trend on the horizon for 2021. Think neon, led and soothing in terms of changes. Popular among the younger generation is the addition of led strip lighting which changes colors with a remote control. The light strip is added around the trim of the ceiling to create an array of choices of colors to set the mood.
Incandescent lights are being replaced by bright white task lighting in order for us to see all the things while we work from home and the kids homeschool.
Generic light fixtures are being replaced by vintage and retro lamps ushering in the new "Grandmillenial" vibe.
See my top picks for 2021 lighting in the FREE Shopping Guide below.
wall decor trends for 2021
Walls are one of the easiest ways to create a sense of change and gallery walls are my favorite! Gallery walls provide a unique way to show off your DIY skills by creating your own little art gallery made up of a variety of objects of your own choosing. Repurposed flea market finds, old world style lanterns, estate sale steals, hand-crafted signs and architectural pieces are just a few of the ways you can dress up a blank wall to create a specific feeling of personalization and creativity. The best part of these gallery walls is that you can change them out each season giving you something to look forward to that is super easy to do. If you're not sure where to start; Grab your FREE copy of my Gallery Wall Guide and Template HERE.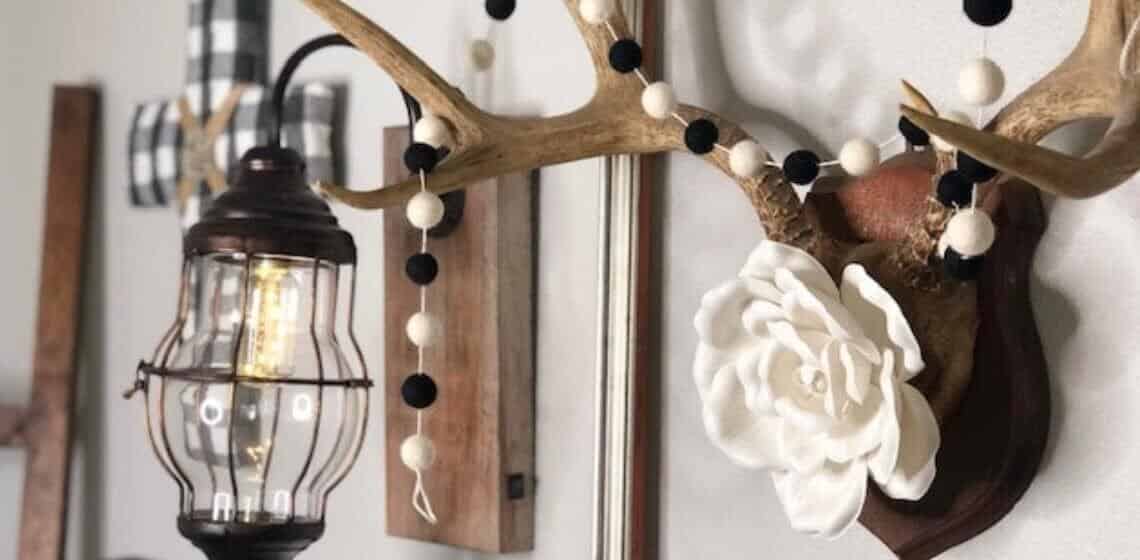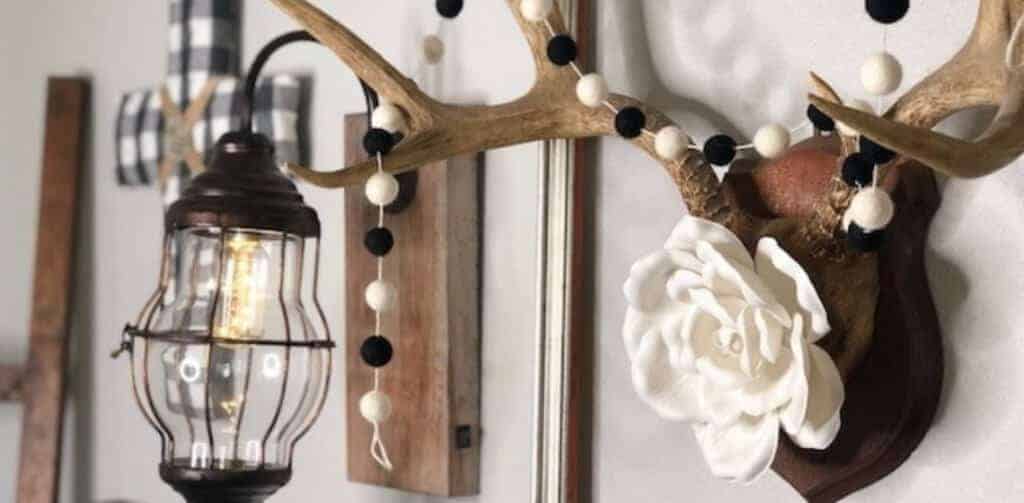 furniture home decor trends of 2021
In keeping with the eclectic or now what is now being termed as "Grandmillenial" theme; vintage furniture is playing a huge role in this new home decor trend. Opting for second hand antique pieces or repurposing old into new is the latest and greatest and I love it! Recently, I repurposed and old vintage dresser into a cute patio statement piece. See the amazing transformation HERE. Mix and match to your hearts content in 2021. Retro is the new modern look. If you own some of these artifacts, now is your time to shine! Pull them out, give them a good dusting and then show them off!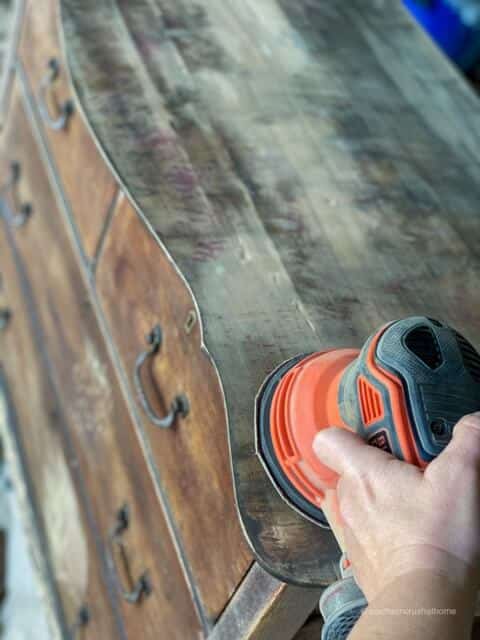 Light colored wood furniture is making a comeback and taking the place of the older, darker pieces. Modern blondes and honey-colored wood trims, tables and chairs are showing up here and there to add a bit of change to our homes. You can always add a few small pieces of furniture like a side table or chair in order to "try on" trends like these without breaking the bank with the purchase of a full dining room suite. Try it out, you just might love it!
2021 Trending Indoor Plants
Spending so much time indoors is easier with indoor plants. Keeping plants in and around your space offers several benefits including mood, aesthetic, and oxygen levels. Plants are a great "neutral" item to add to an empty corner of the room, a side table, bathrooms and of course the home office. They provide an instant pop of color with additional benefits into what is sometimes an otherwise boring space.
Never fear, you don't have to have a green thumb to hop on this trend. Faux greenery is making it's way into spaces, too! From fiddle leaf trees to boxwood walls; see my favorite selection of faux greenery in the FREE Shopping Guide below.
trending laundry room ideas
The laundry room is a space that can often get overlooked. Afterall, no one wants to go there, right? Wrong! Try refreshing your laundry area with these easy ideas in order to make it a space you can almost escape to. Transfer your cleaning products from their original containers to something prettier like glass jars. Apply fun quotes to your cabinet fronts to make you giggle. Add pretty transfers to the front of your washer and dryer. Create a space that is easy to navigate and easy to keep organized. See my entire Laundry Room Hacks HERE.

the 2021 cloffice space home decor trend
Let's talk about what is trending in home offices. A lot of us are now working from home. We've gone from a designated office space to a free for all. Sometimes you find yourself working at the kitchen table, other times it's on the living room couch and every once in a while it's even from your bed! You need a designated work from home space in order to truly be productive. The trend is actually not a new one, but it is a revival of the original idea of the "cloffice" which is the strategic use of a closet transformed into a mini office space to work in. No matter how little space you may have to work with, these little niches carved out of a closet can provide an amazing sense of productivity. Here are some examples…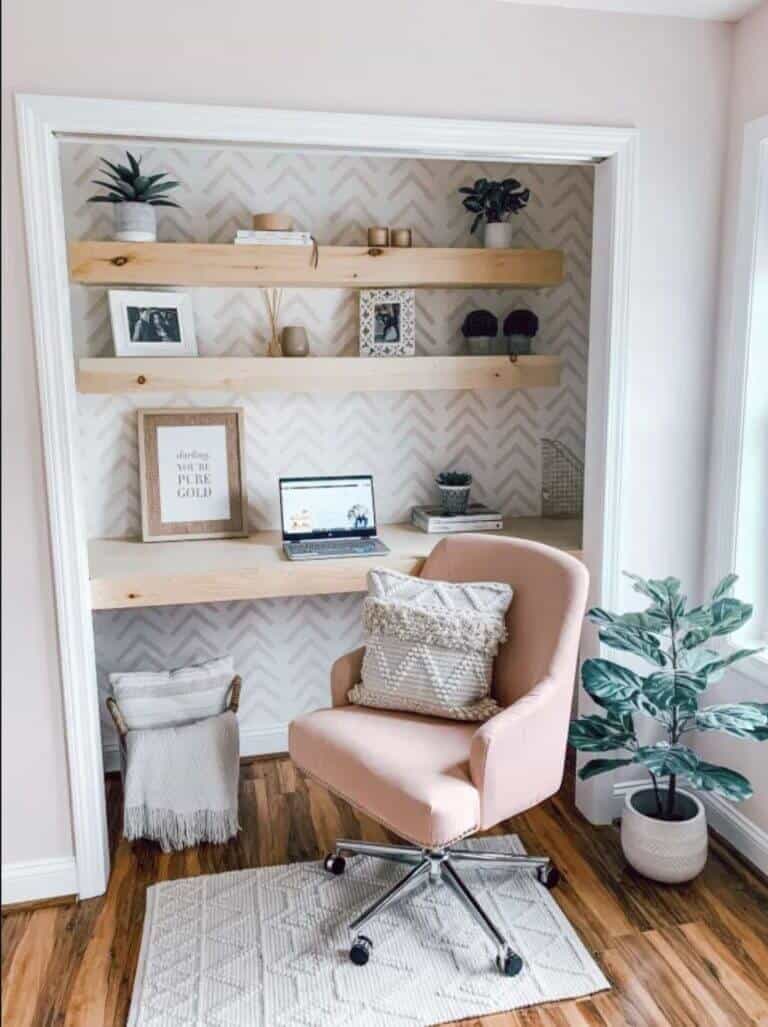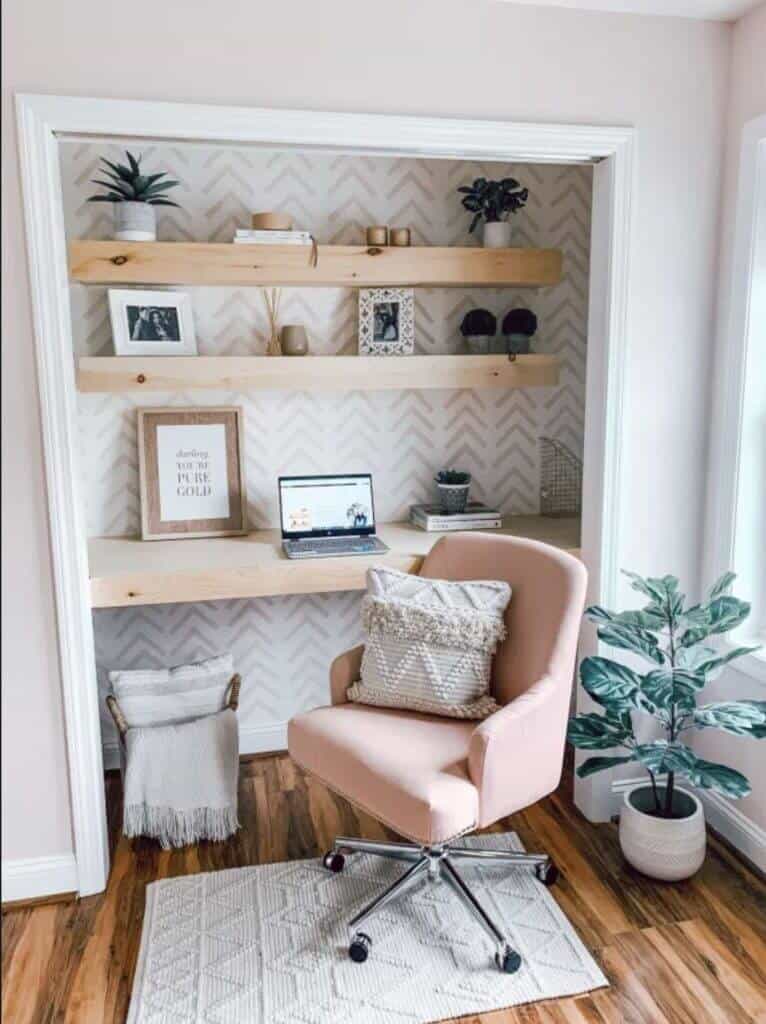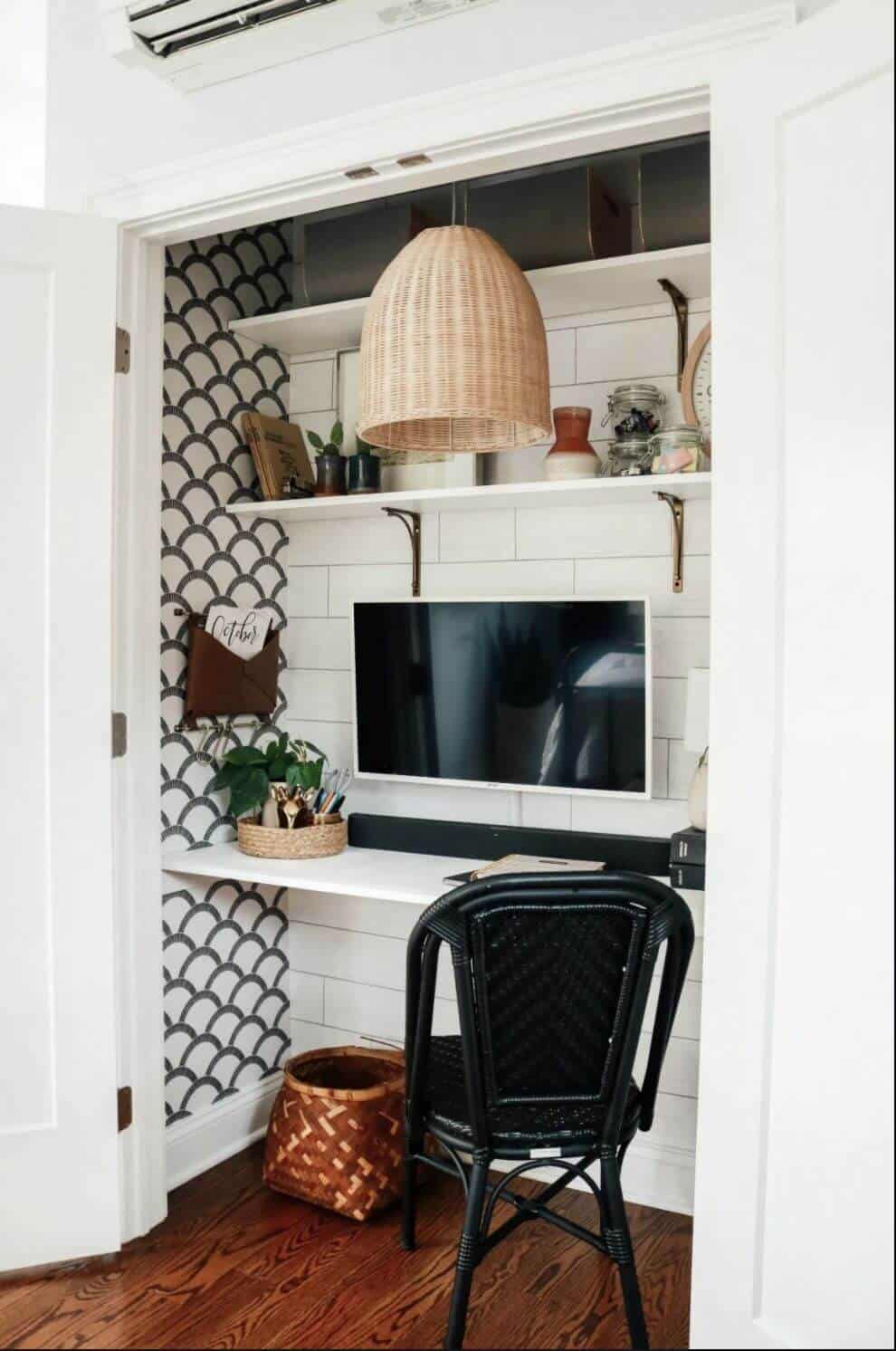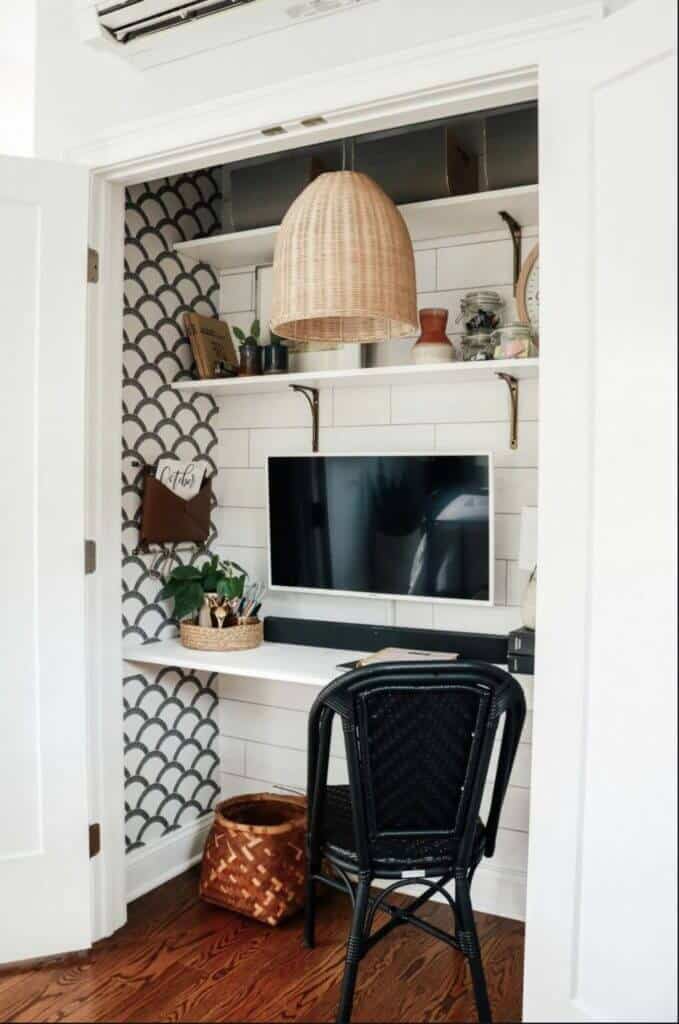 See my top picks for accessorizing your very own "cloffice" space in the FREE Shopping Guide below.
outdoor living trends 2021
Outdoor spaces are not to be forgotten when it comes to DIY home decor trends in 2021. More and more people are opting to stay home and the backyard may be the greatest escape of all. The trend is to create a space that feels like you've brought the indoors out; think rugs, furntiure and fixtures. We recently completed a super simple backyard lighting and privacy curtain DIY that now provides a fun outdoor living area to what was an otherwise unused, open space. See the complete transformation HERE. Make your outdoor areas a place you love to go to steal a few moments of sunshine and fresh air. It's good for the soul.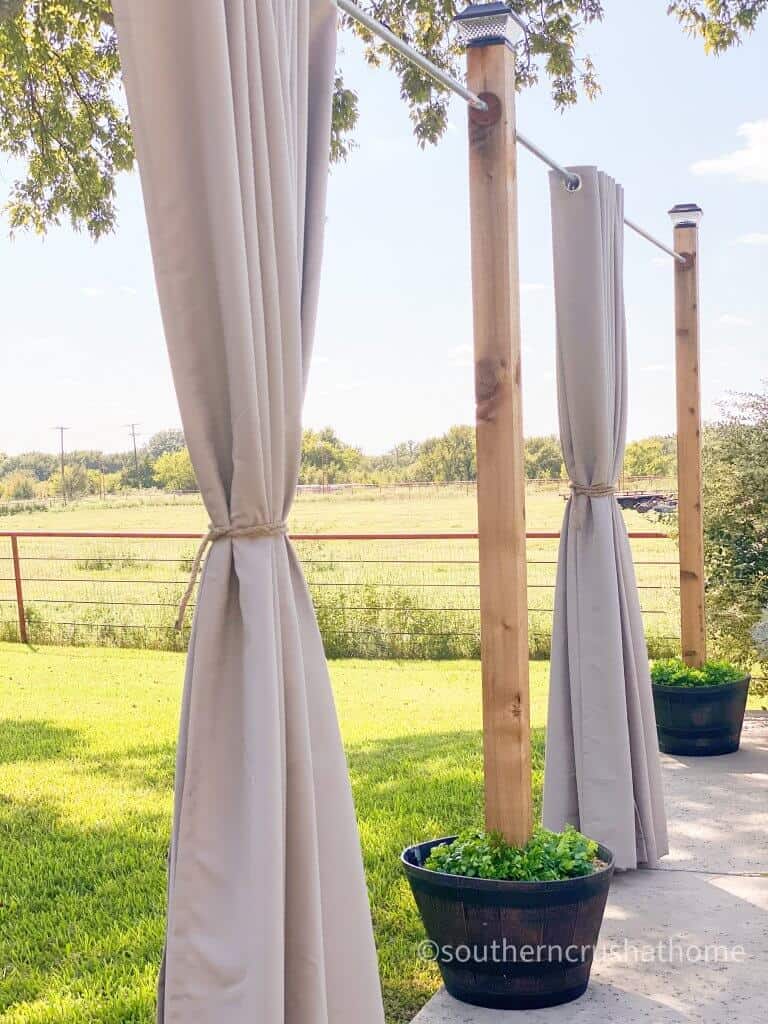 DIY Home Decor Trends will come and go each year. It's funny how they somehow always eventually come back around. When deciding what to change in your space; you do you. These ideas are meant to inspire you to create and decorate home that you love. Sprinkle a few here and there and see if it doesn't change the way you feel in 2021. Enjoy shopping my top picks for 2021 DIY Home Decor trends in the FREE Shopping Guide below.
2021 FREE Shopping Guide for Trending Home Decor Ideas

stay on trend with my emails
If you love these to find inspiration like these DIY ideas, you need to be getting my emails, friend! Each week I send out a couple of emails that include updates, crafts, shopping experiences, and decor inspiration. Be sure to get yourself signed up below.