Easy 20 Minute Laundry Room DIY Idea
Sometimes you need a little 'pick me up' to help with the mundane chores around the house. The laundry room is one place we spend a lot of time in daily! This DIY brings a fresh look to any boring washer and dryer and is super easy to do. Take your space from drab to fab in 20 minutes!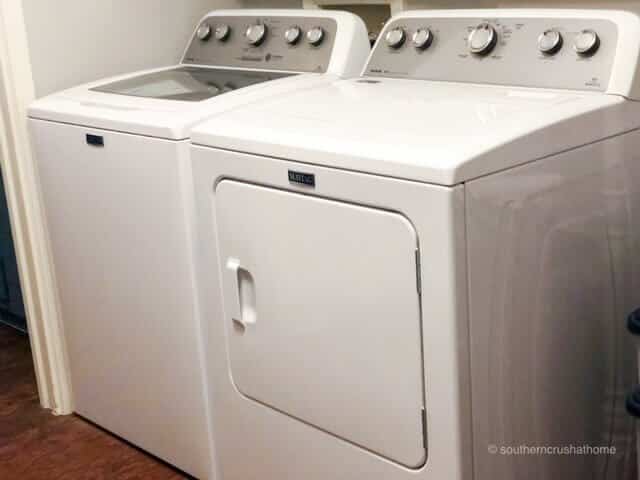 supplies for laundry room diy
step by step instructions for DIY project
Place your transfers on your appliance with blue painters tape in order to determine placement. Keep in mind, your everyday use of the appliance and apply where it can still be used easily.
Cut your chosen transfer to fit the space you desire on your appliance.
Burnish (rub) your transfer, gently peeling away the backing paper as you go.
Remove any areas you do not want to stay with rubbing alcohol.
If you missed the video tutorial, watch it HERE.
viola! A fresh look for your laundry room!
It doesn't take much to create a fresh look for your boring washer and dryer. This was a super easy DIY.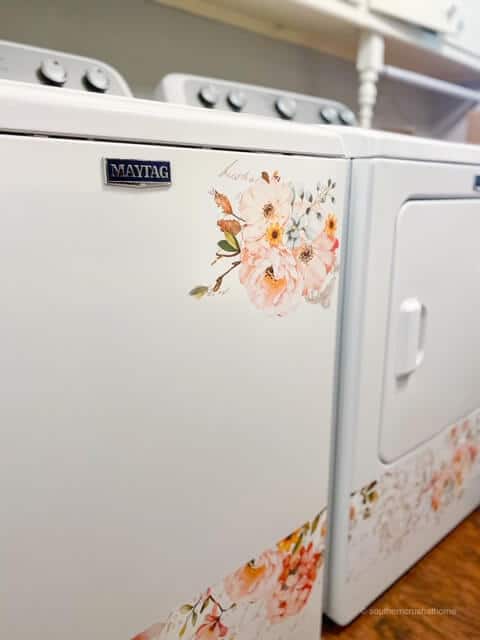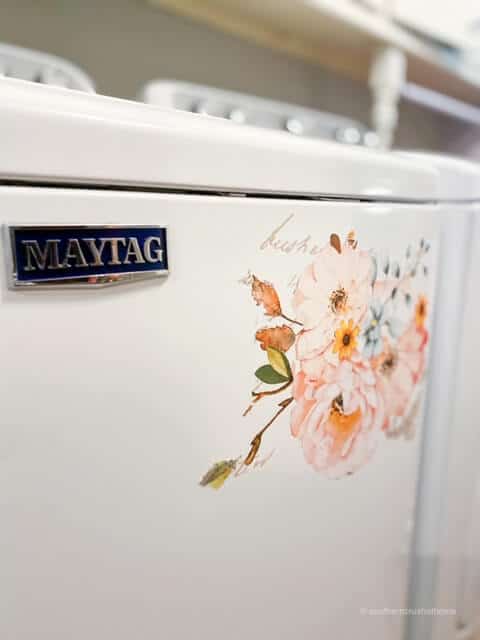 I decided to make a cute DIY wooden beaded tassel to add to my knobs for an added touch!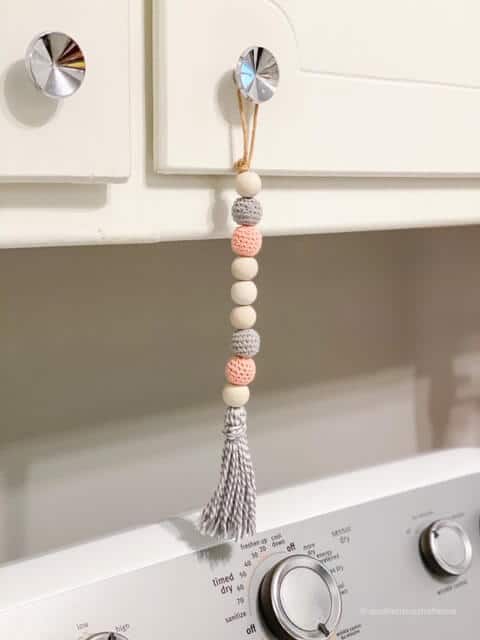 A fun tip I thought I'd share is that we each have our own laundry baskets and we have written our names down the side in Sharpie. This makes it super simple to keep the clothes separated so that the kids can pitch in and do their own.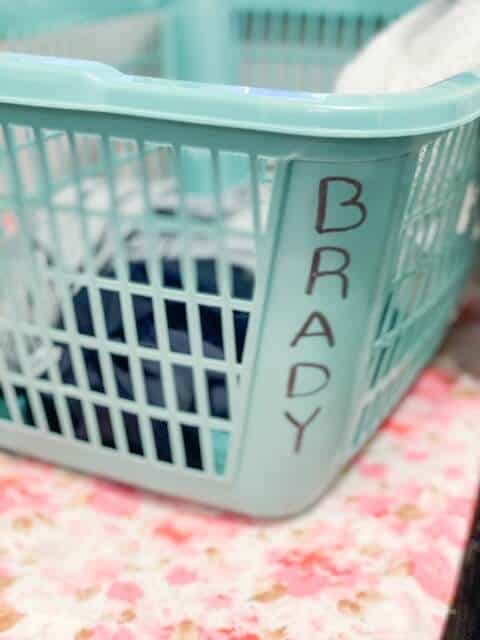 My laundry room happens to have a little window, so I stenciled this antique glass washboard to add a touch of vintage to my laundry room.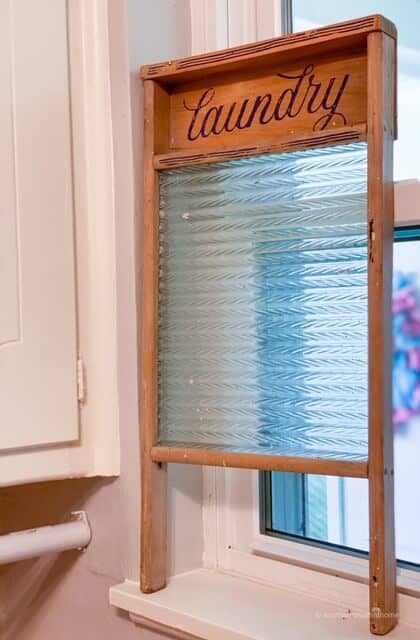 >>>BE SURE TO PIN THIS FOR LATER!<<<
If you love these kind of DIY ideas, you need to be getting my emails, friend! Each week I send out a couple of emails that include updates, crafts, shopping experiences and decor inspiration. Be sure to get yourself signed up below. I can't wait to meet you!
>>Leave your thoughts below in the comments please… BTW— Life is short—Enjoy the mess!