How To Make A Beautiful DIY Paper Rose Bouquet
Paper crafts are fun to make and inexpensive too. This beautiful DIY paper rose bouquet is super simple to make, and it can be used in lots of different ways. Keep reading to learn how you can make your own DIY paper rose bouquet.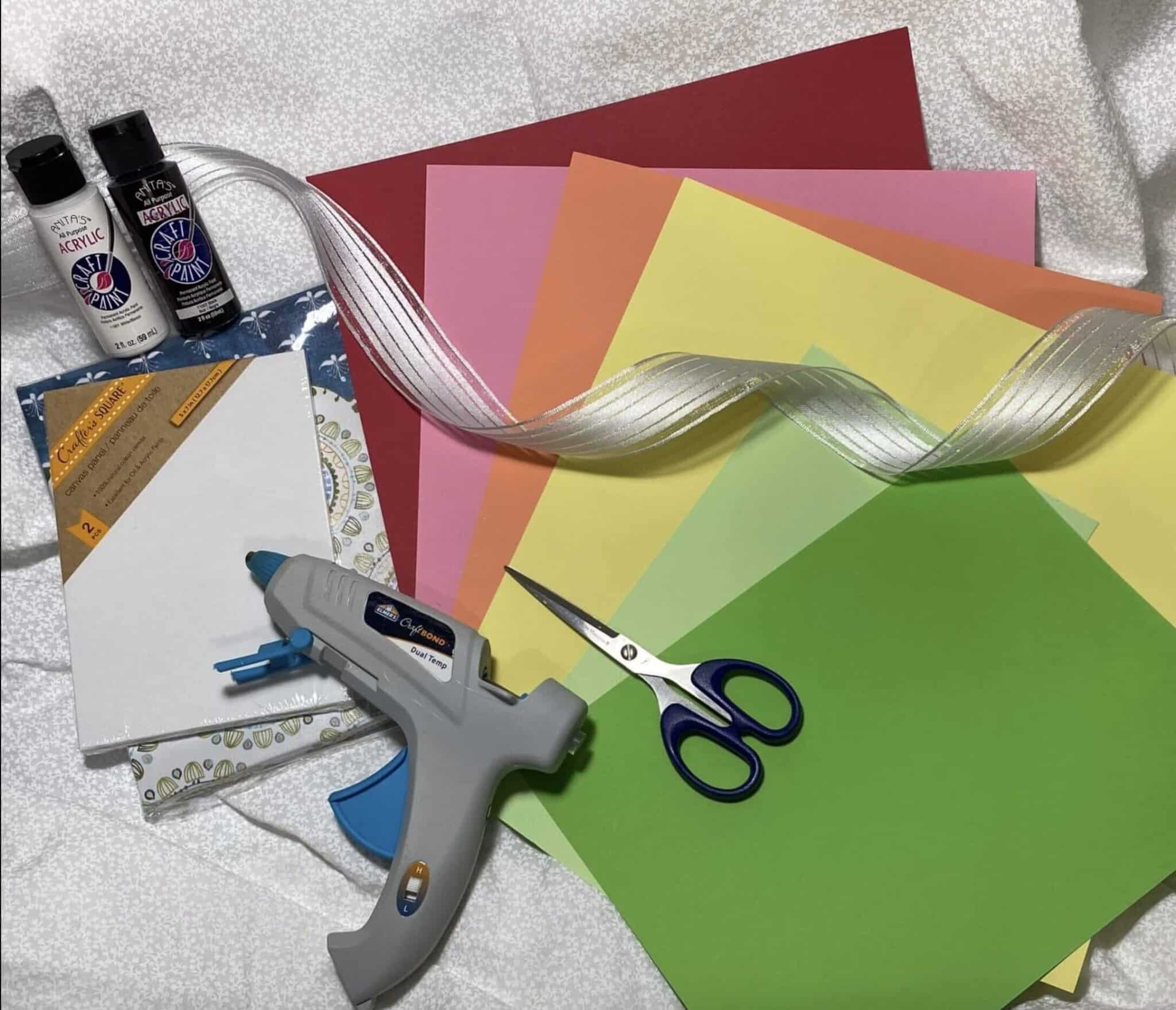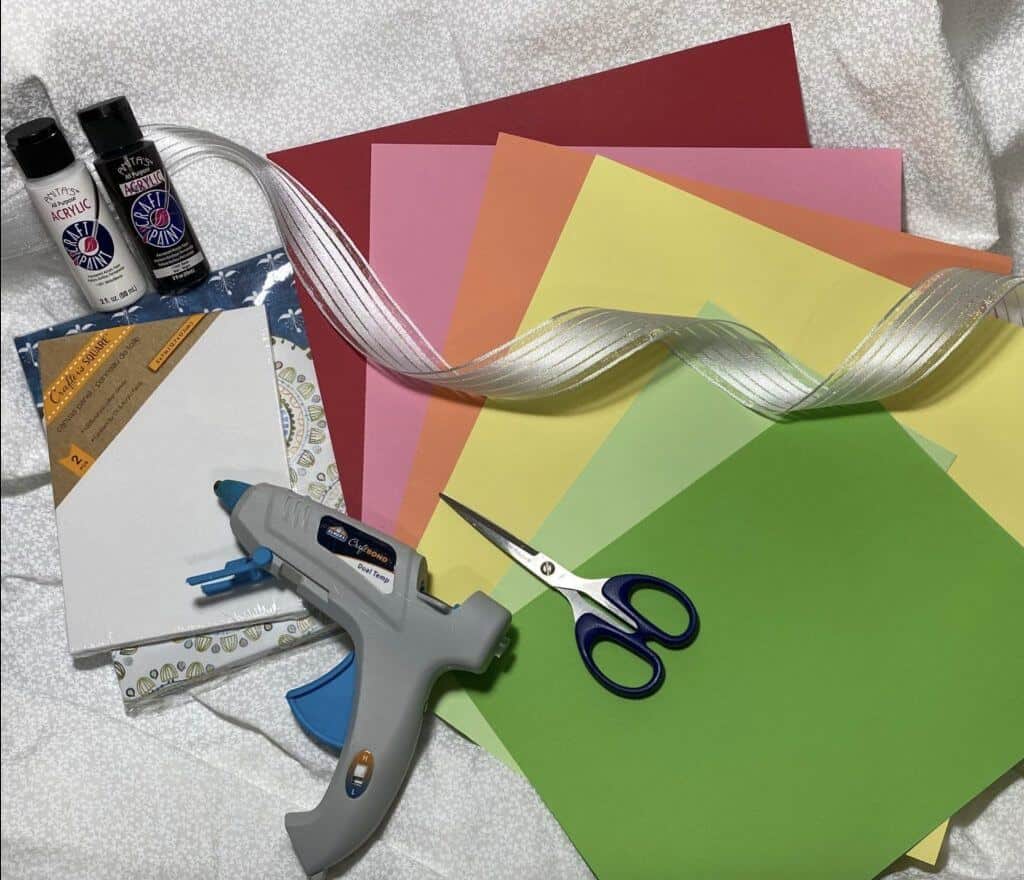 SUPPLIES NEEDED FOR THE DIY PAPER ROSE BOUQUET
Any size scrapbook paper in green (2 different shades preferred)
Acrylic Paint, white, black and any of your favorite colors
Your Favorite Ribbon
Embellishments if desired
HOW TO MAKE A DIY PAPER ROSE BOUQUET
This project was crafted by Celebrity Crafter: Teresa Crane
Celebrity Crafter's Page: Jeremiah Dreams Creations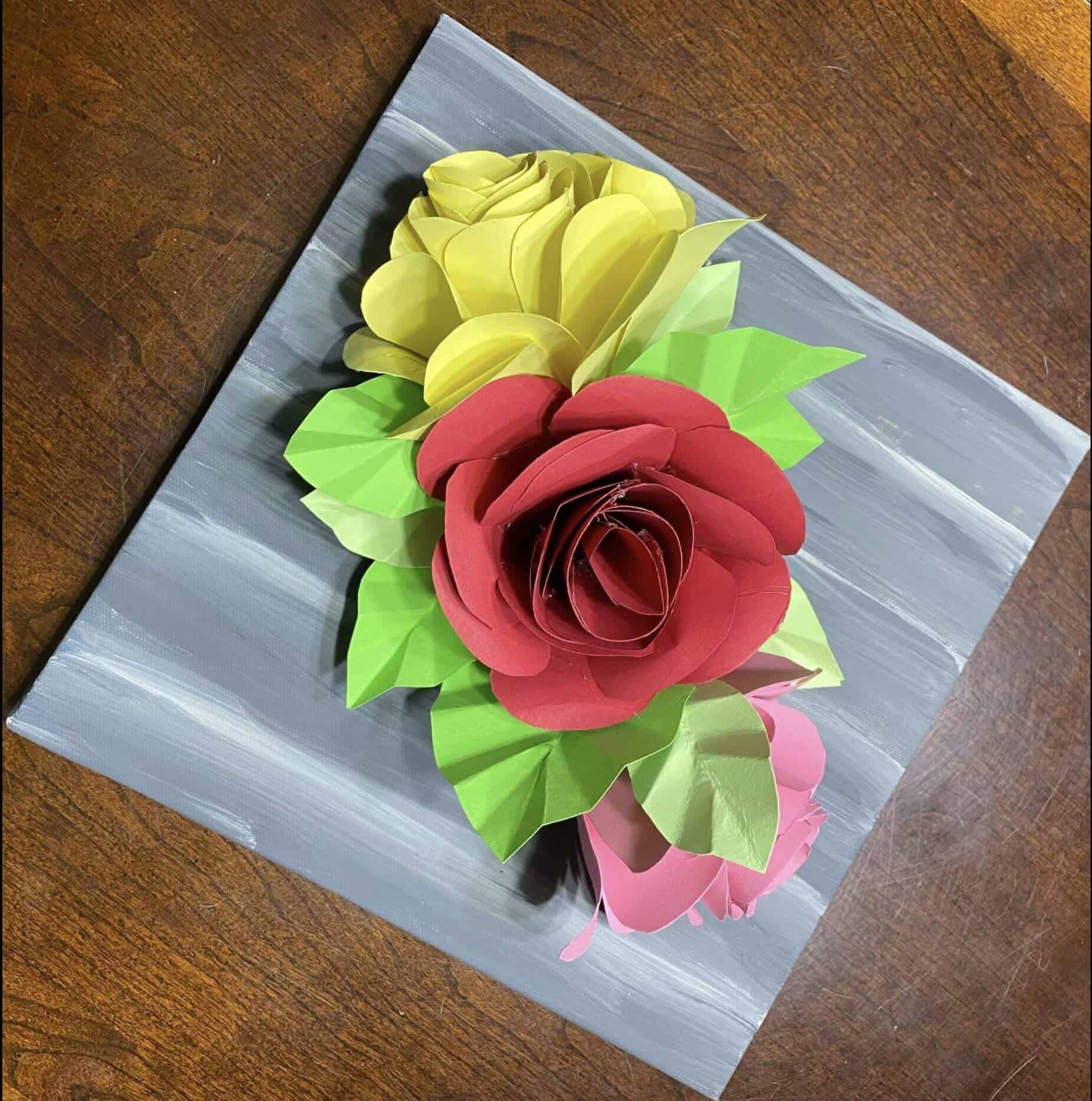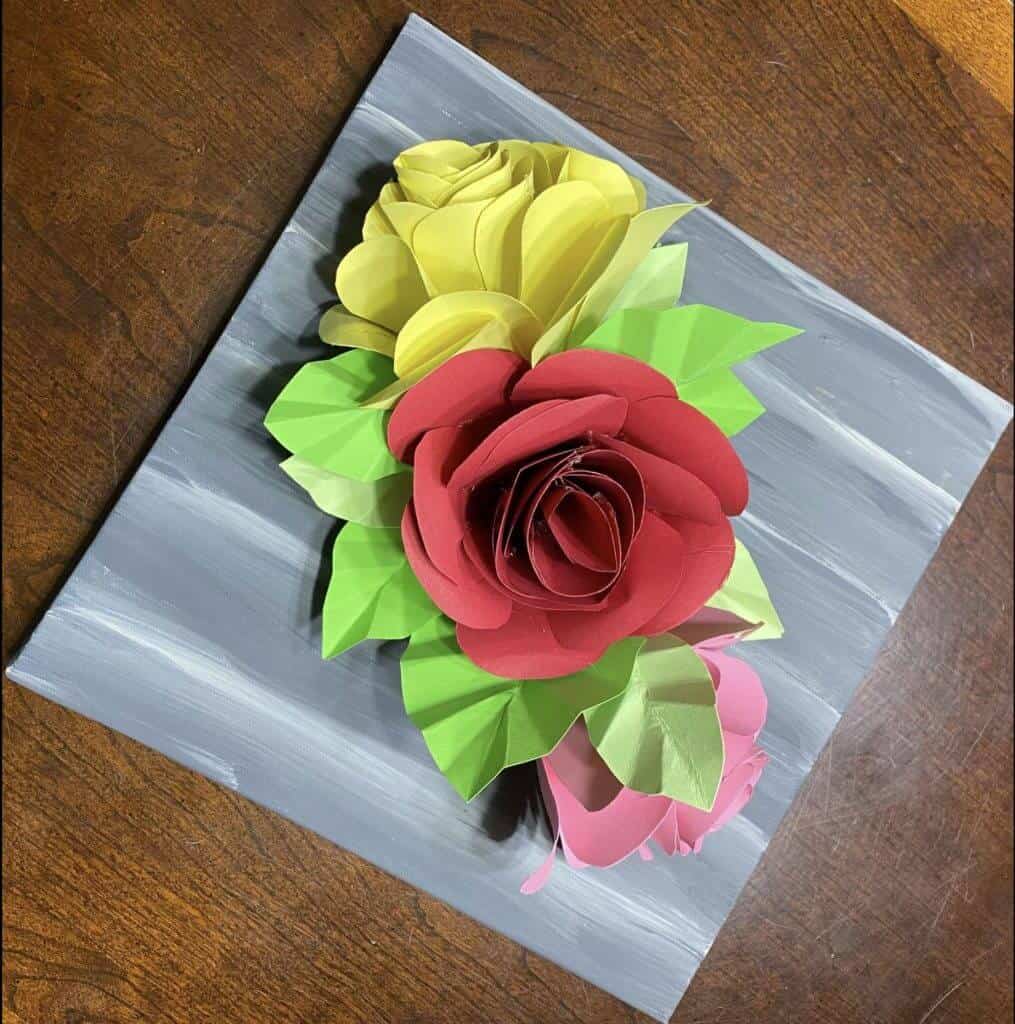 WHERE CAN I FIND A SMALL CANVAS
You may be able to find the small canvas needed for this paper rose bouquet at Dollar Tree, especially if your store has a "crafters square". If you do see them there, I would definitely stock up, as they tend to sell out quickly! Here are a few additional spots to check:
Amazon – you can find anything, including a small canvas!
Local craft store – in the art sections.
Etsy – you may be able to buy these in bulk for cheap.
Thrift stores – I've scored several for under a $1!
WHERE CAN I DISPLAY MY DIY PAPER ROSE BOUQUET
Once you make this fun project, you'll be able to decorate with them in so many fun and unique ways. Here are a few ideas to feature your beautiful paper roses bouquet:
add it to a picture frame
display them in vases
add a magnet to display it on a magnetic board
gift them to friends and family
pin it to a hat or jacket for a fun embellishment
OTHER FUN CRAFTS TO TRY:
>>BE SURE TO PIN THIS FOR LATER!<<
I love this project because it's budget-friendly and fun to make.
If you love this craft, consider joining us inside Southern Crush Creative Club VIP! In the meantime, if you love this kind of DIY idea, you need to be getting my emails, friend! Each week I send out a couple of emails that include updates, crafts, shopping experiences, and decor inspiration. Be sure to get yourself signed up below. I can't wait to meet you!
There are so many ways you can make this paper rose bouquet your own! Mix and match colors, use textured paper. The possibilities are endless! I can't wait to see how yours turns out.
>>>Leave your thoughts below in the comments please…