If you love Starbucks, then you may love this quick way to reuse those cute Starbucks Drink Bottles! Like several other people, it took me a bit to warm up to Starbucks coffee. But once I did, I instantly had my favorite Starbucks drinks, iced coffee and frappacinos! One of those Starbucks drink recipes includes their famous "cold brew" (See below).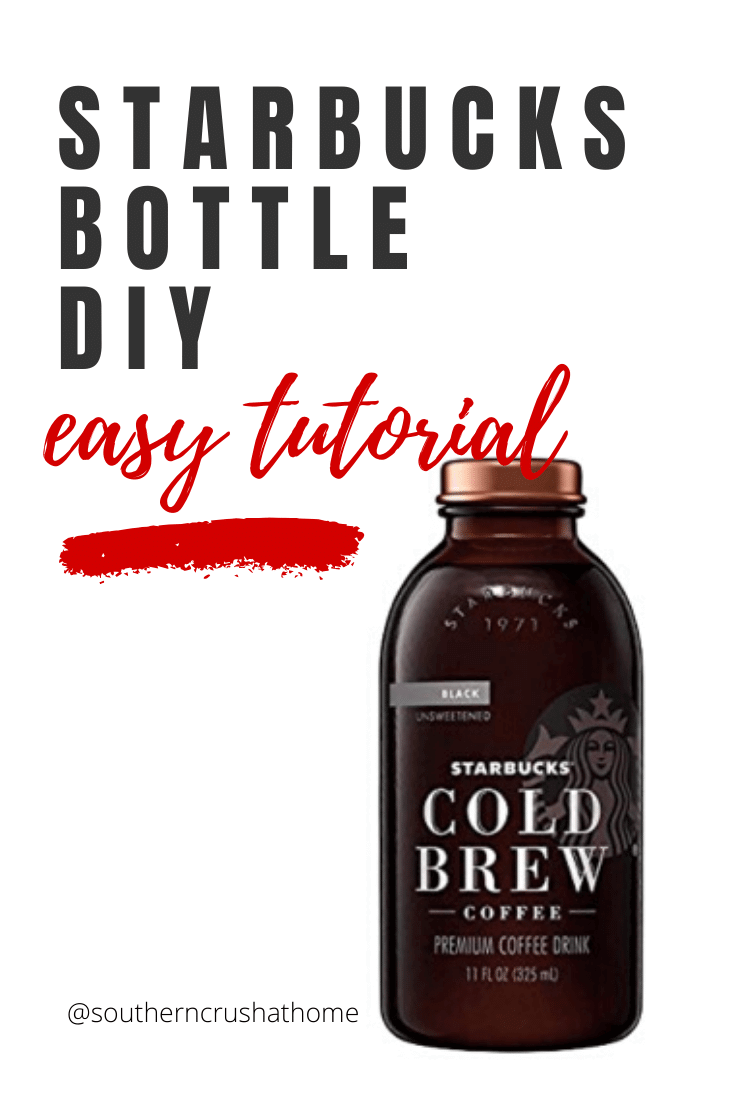 >>>BE SURE TO PIN THIS FOR LATER!<<<
I hated to waste these gorgeous amber colored bottles once they were emptied. I love the imprint on the top of the bottles that give them such a 'vintage' feel.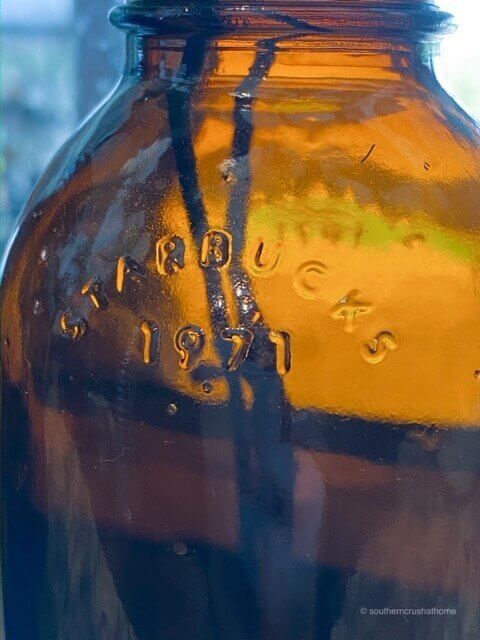 I decided to repurpose them into a cute trio of vases for my kitchen window sill instead! This was a simple, quick and easy DIY that I'm sure you'll love!
What you'll need to repurpose starbucks drink bottles
Dawn Dishwashing Liquid
Baking Soda
Scouring Sponge
Floral Pick of your choice
Twine or Tags (optional)
super easy instructions
Drink your Starbucks Cold Brew–LOL! That's the best part! You can use my recipe here: half a bottle of cold brew, a little half and half and 2 squirts of sugar free vanilla syrup! VIOLA! It makes the best Sugar Free Iced Coffee in my honest opinion!
Remove the sticker label. Now I'll be the first to say that this was not the easiest of tasks; however, here's what I found worked for me. Peel off the label.
Smear a mixture of Dawn dishwashing liquid and a little sprinkling of baking soda over the section of the bottle where the sticker was.
Let sit about 2 hours. Go make something else or enjoy your Starbucks Drink! LOL
Come back and use the scouring side of these blue sponges to slowly get the remaining 'gunk' off the bottle.
Wipe clean and they're ready to use.
Place a flower arrangement of your choice in them or use them just the way they are.
You can add twine or ribbon around the neck of the bottle and even a cute tag if you desire. The possibilities are endless.
if you prefer to watch the video tutorial see below.
Viola! Starbucks Drink bottles repurposed
side note:
I love it when they get my name right on my Starbucks drink… don't you? I mean it's pretty rare, especially, since my name isn't all that common. I've had any combination of misspellings including complete other names like Melissa, Michelle, and Melinda.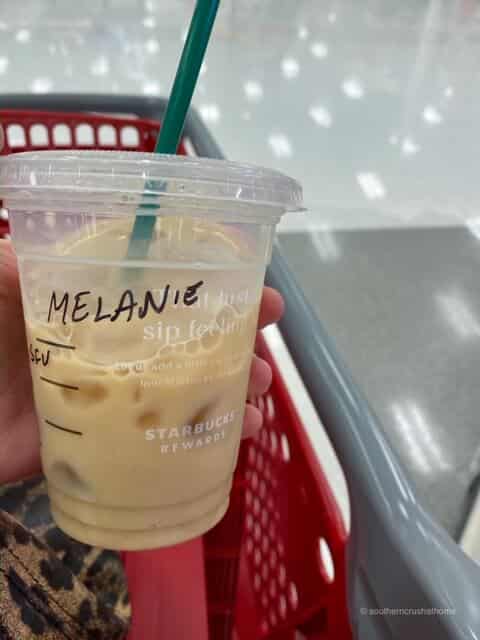 My favorite sweet treat is the frozen Caramel Frappacino with extra caramel of course!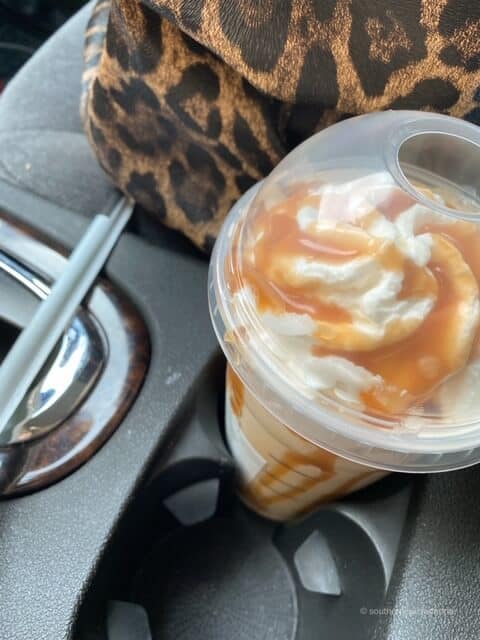 UPDATE: ALL STARBUCKS DRINKS ARE BUY ONE, GET ONE EVERY THURSDAY IN FEBRUARY 2020!

All you have to do to get the deal is visit your local Starbucks store from 2 PM – 7 PM your local time and use the coupon found in your Starbucks app. If you don't have the app, you can download it here for free.
If you can't find the coupon, Barista's should be able to apply it for you on their end.
The last time they did this promotion every Thursday was back in December. January was every other week.
This promotion will be on 2/6, 2/13, 2/20 and 2/27.
If you love these kind of DIY ideas, you need to be getting my emails, friend! Each week I send out a couple of emails that include updates, crafts, shopping experiences and decor inspiration. Be sure to get yourself signed up below. I can't wait to meet you!
>>>Leave your thoughts below in the comments please… BTW— Life is short—Enjoy the mess!