A baker, I am not. That is not even up for debate. When it's time to bake something in my house, I usually head straight to the local bakery. I don't even own a single rolling pin of my own. That's why when I found these vintage wooden rolling pins for sale online, I was super excited to grab them to use for a pretty home decor diy project I'd had in mind.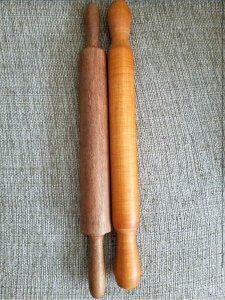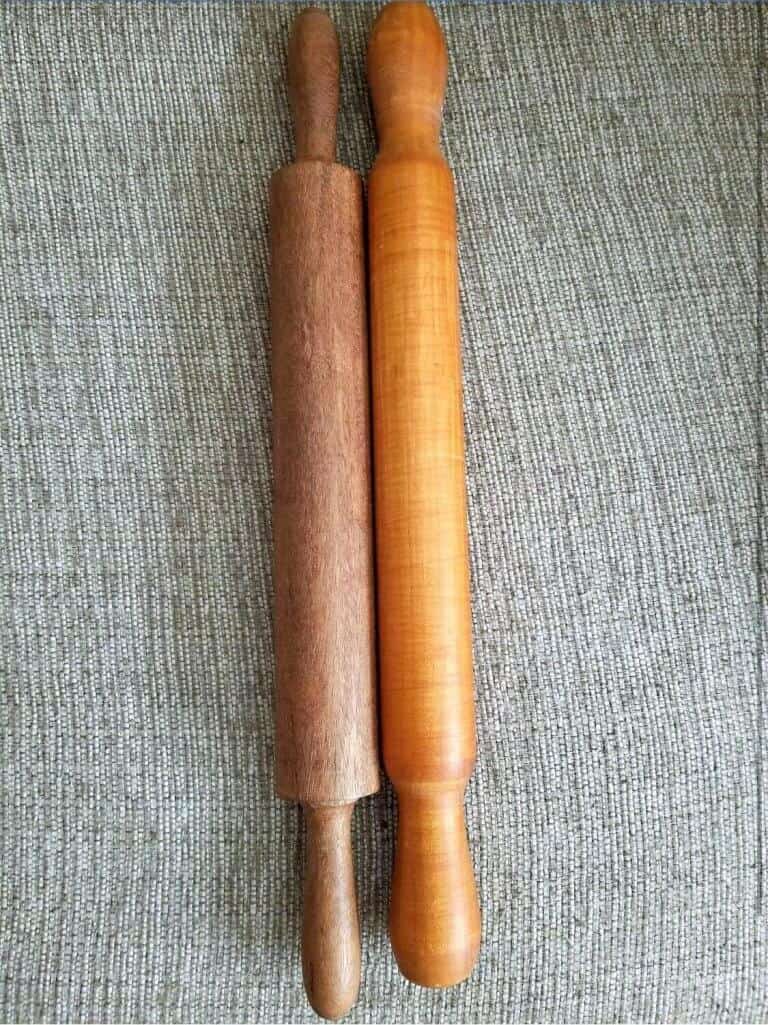 Most of the supplies for this project, I already had on hand, but they are super easy to find here on my Amazon Shopping List.
Supplies
chalk-type or acrylic paint
mod podge
paint brush
scissors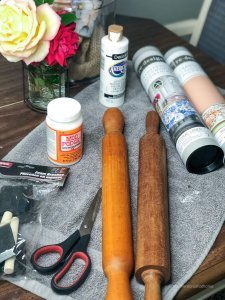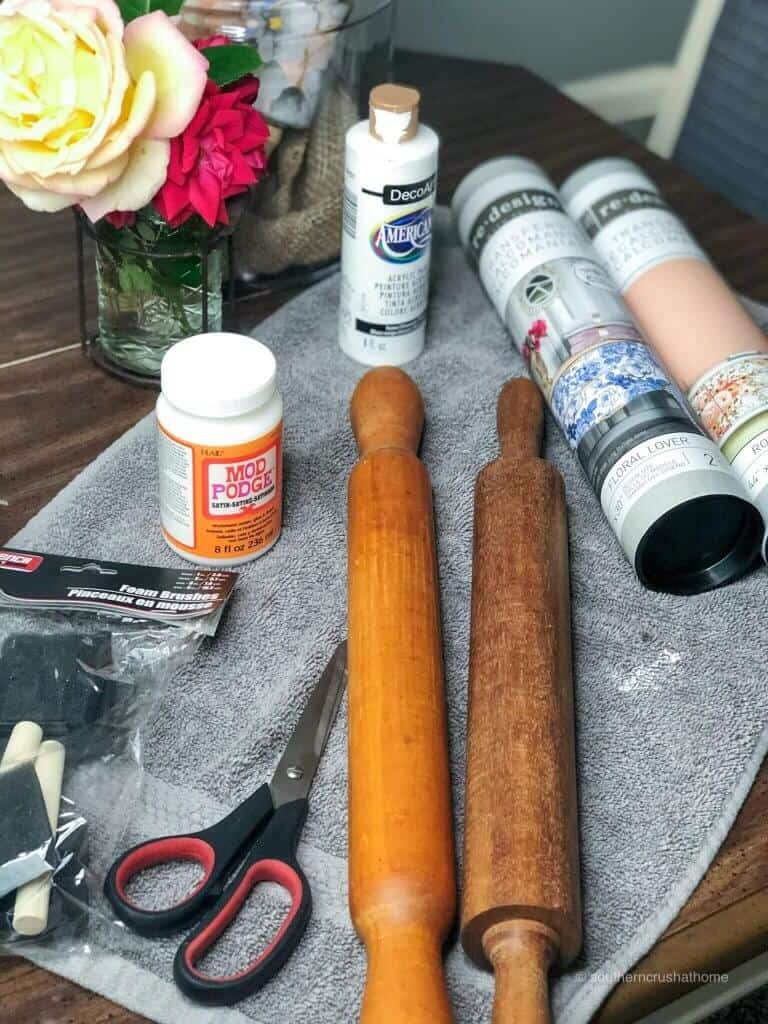 First Things First…
Paint the rolling pin your desired, light color, leaving the ends natural. Allow the paint to dry completely…this is important.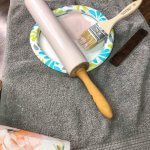 Second Step
Apply a light layer of mod podge to the painted area. This will help the transfer to stick. Allow to dry until sticky.
Then
Cut a piece from the transfer to fit around your rolling pin. I made one that used a floral transfer and another that used a gingham transfer. There are several different choices you can pick from in order to match your current decor.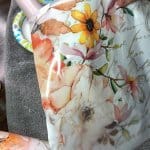 Finally
Begin rubbing the transfer onto the barrel of the rolling pin. This may take awhile for the transfer to release, just be patient and continue rubbing until it is completely onto the rolling pin.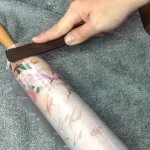 If you missed the live video tutorial over on Facebook, you can find it below…

Prettiest Project Ever…
This was by far one of my favorite DIY projects. It is so versatile with the design choices. It makes the perfect gift for any occasion. Mine are displayed in a glass jar below.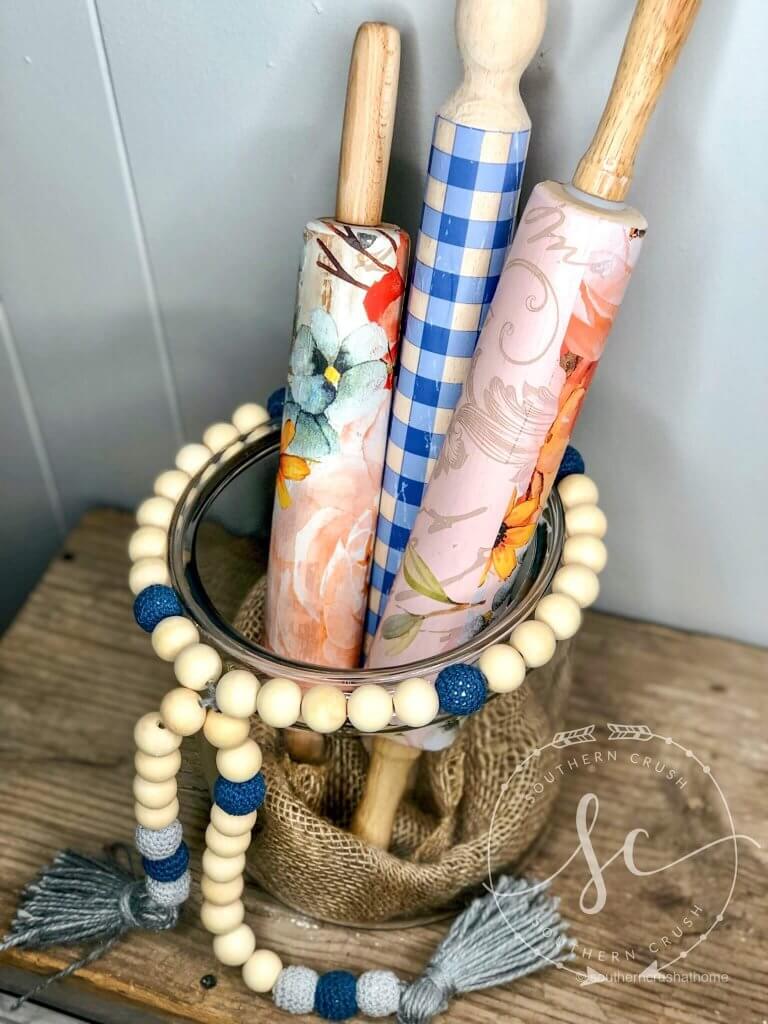 >>>Y'ALL DON'T FORGET TO PIN THIS PROJECT FOR LATER!<<<
The farmhouse wooden beaded tassel looks great with this project. See how to make one for yourself here… Farmhouse Beaded Tassel DIY Project!
>>>Leave your thoughts below in the comments please… BTW— Life is short—Enjoy the mess!
**P.S. Please join us over on our
Facebook Page
to see more fun projects "Live".