Easy Sugar Scrub Recipe with Ylang Ylang
This sugar scrub recipe with Ylang Ylang will not only leave your skin feeling smooth and soft but it will help you relax too. The combination of Ylang Ylang, also known as perfume tree, and lavender creates a scrub that not only smells great but that is calming for your body and mind. I know we can all benefit from a little calmness in our lives these days. Wouldn't you agree?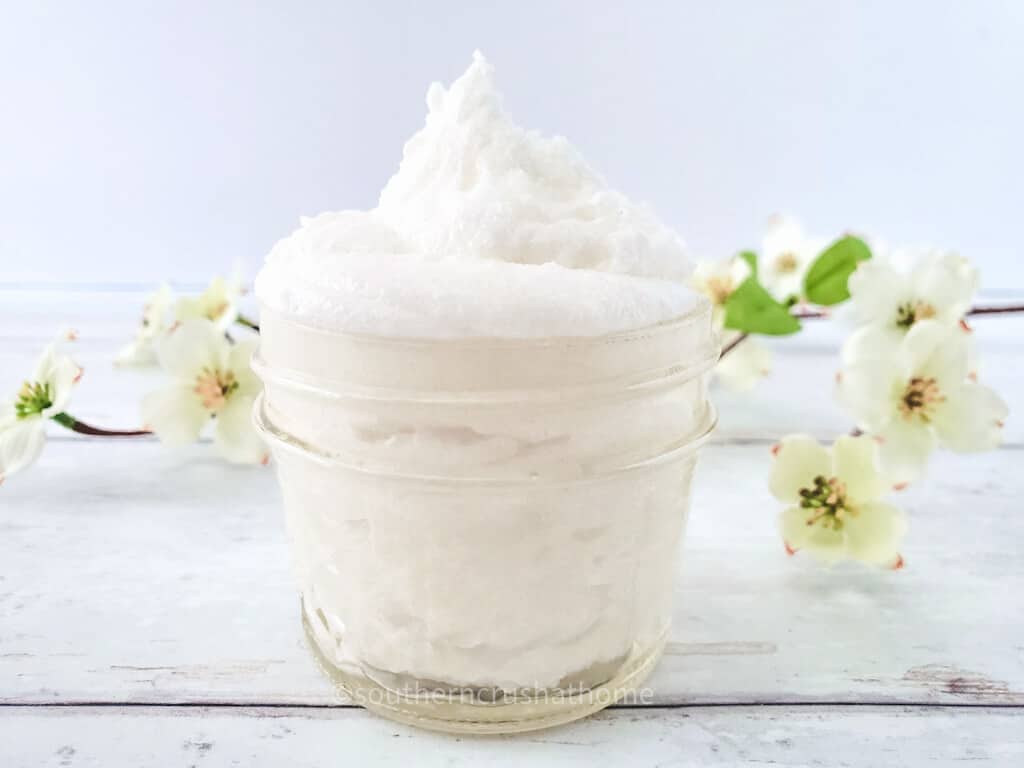 Once you see how easy it is to make an exfoliating scrub from scratch at home you'll never go back to store-bought. All it takes is some sugar, coconut oil, and essential oils and you've got a fresh, homemade body scrub.
So quick and easy to make! You can change up the oils depending on the season or your mood. How fun is that? Use the scrub after your bath or shower, on damp skin to maximize its benefits.
I absolutely love DIY handmade gifts, both giving and receiving them. If you are looking for DIY gift ideas I have a few for you to choose from 3 Ingredient Sugar Scrub, DIY Bath Bombs, or DIY Candles.
This blog post contains affiliate links. The opinions are wholly my own from my own experience. I may earn a small commission from clicks through to the websites that end in a purchase.
Why You'll Love This Sugar Scrub Recipe
so easy to make with just a few ingredients
customizable depending on your mood or the season
perfect DIY gift
smells and feels great
much cheaper than store-bought
makes an all-natural body scrub with no potentially harmful ingredients
Supplies Needed To Make Homemade Sugar Scrub
Prep time: 10 minutes
Yield: 1 cup
Mixing bowl
Measuring cup and spoons
Ingredients Used To Make Sugar Scrub with Ylang Ylang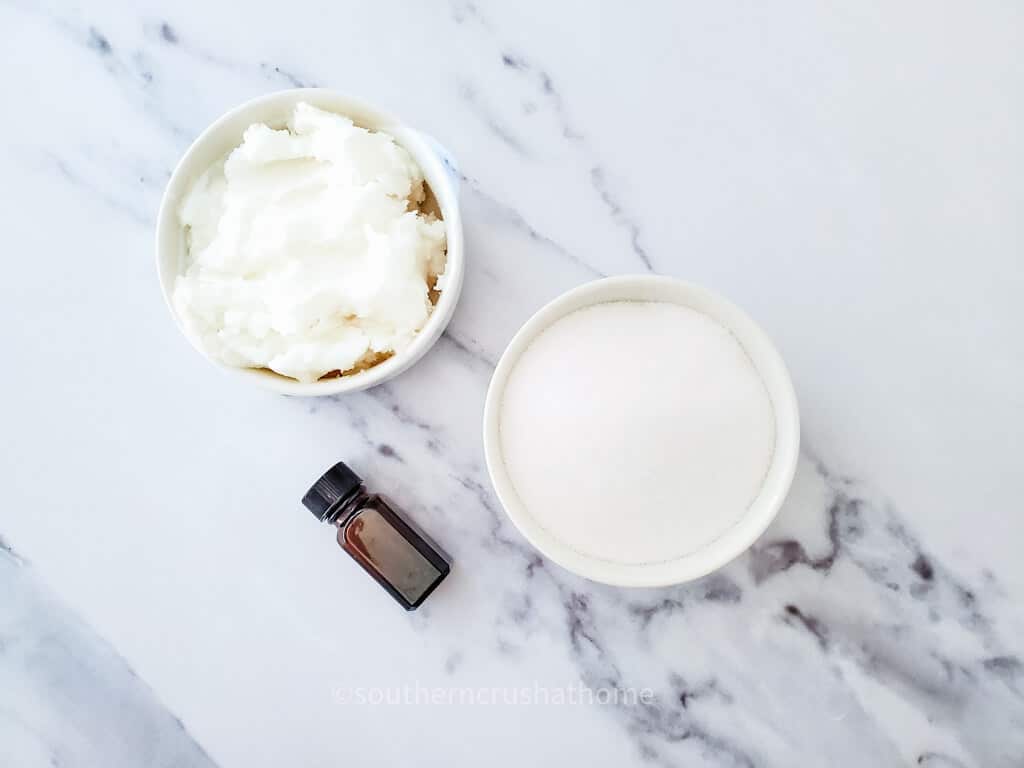 ● 1 cup sugar
● 1 cup solid coconut oil
● 18 drops of lavender essential oil
● 12 drops ylang ylang essential oil
I like this essential oil set because it includes both the lavender and the ylang ylang plus they're affordable and easy to have delivered to your doorstep! The additional rose, cherry blossoms, gardenia, and chamomile essential oils are a bonus, but would also make equally amazing sugar scrub recipe scents!
How To Make Sugar Scrub
Add the sugar and coconut oil to a medium bowl or stand mixer.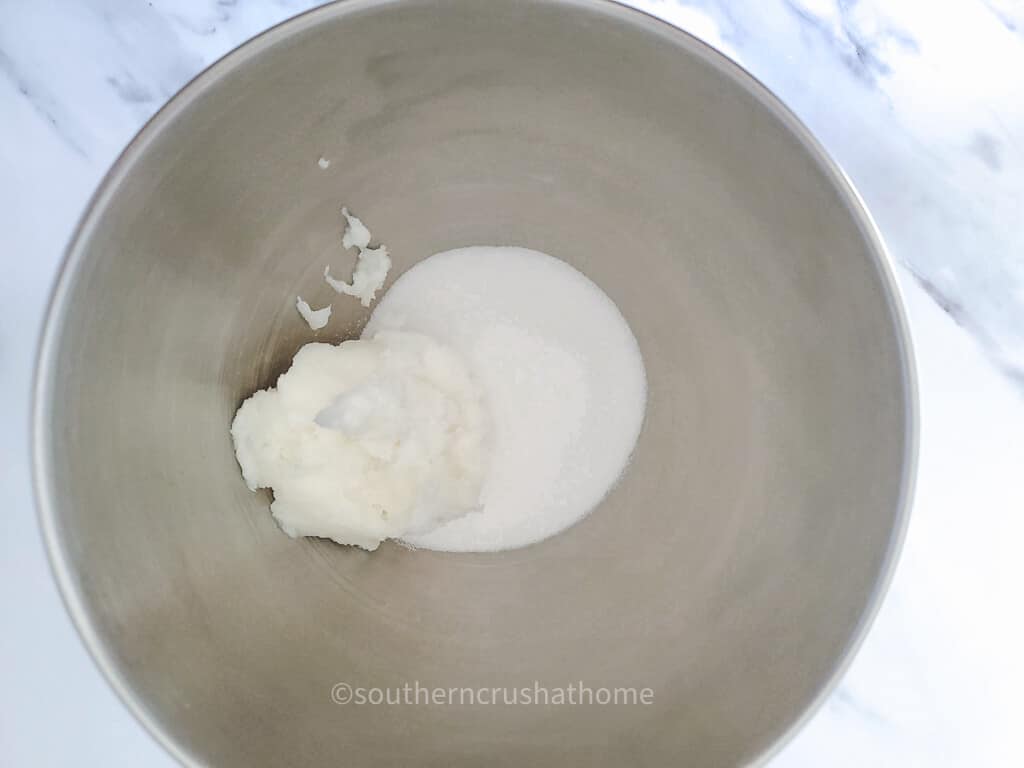 Beat with the wire whip attachment for about 1 minute, until a paste forms.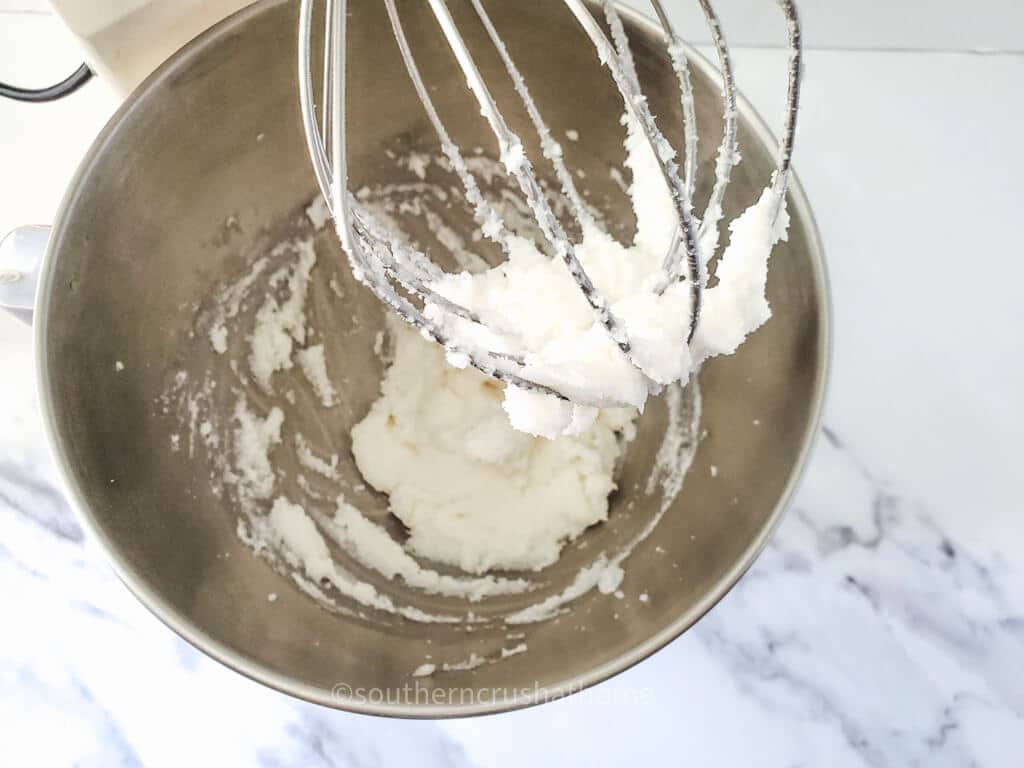 Add the essential oils.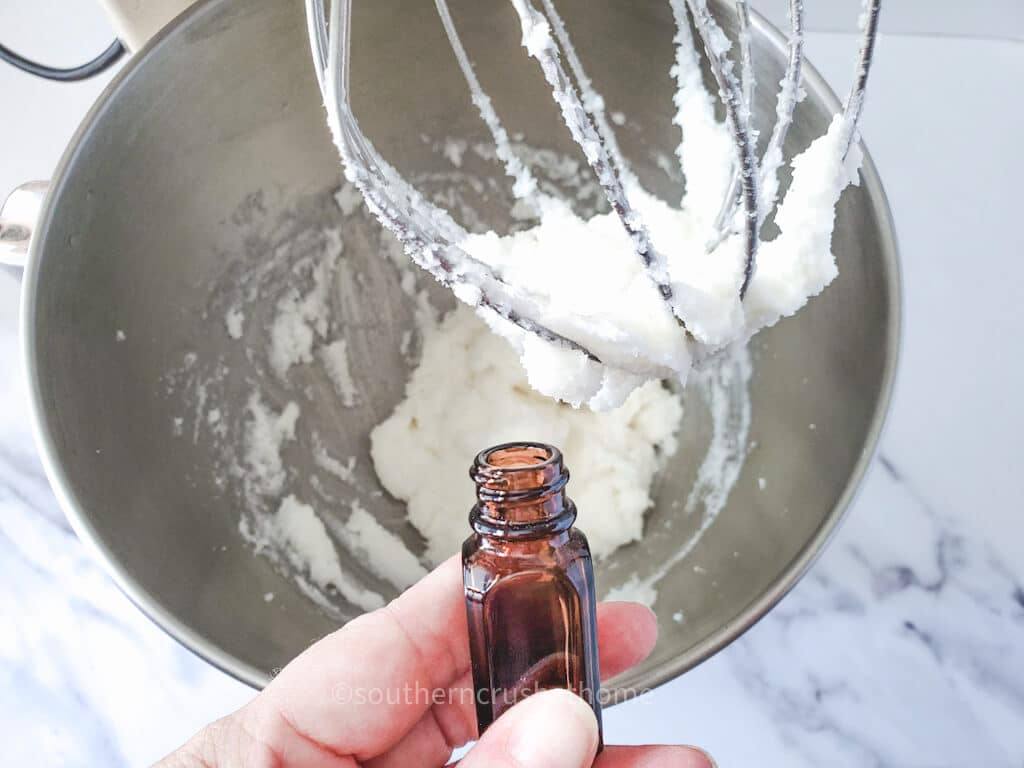 Whip for 3 minutes, until you have a fluffy whipped scrub.
Transfer whipped scrub to a jar, and cover to store. Keep away from water or heat.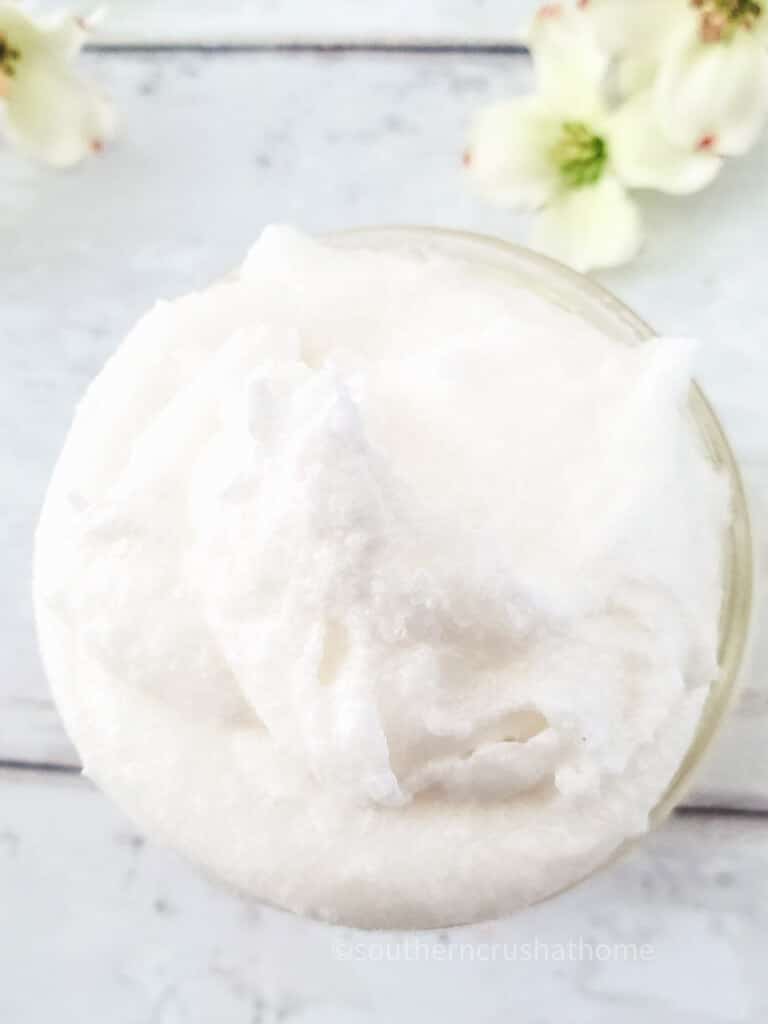 This scrub makes the ultimate stocking stuffer! Buy a few small Mason jars and decorate them with a bow or ribbons and you've got an amazing handmade DIY gift. Perfect for all the women or even men on your gift list.
Tips and Tricks
if the weather is warm and your coconut oil turns to liquid, place it in the fridge to harden up
keep a supply of Mason jars in the house to use as storage for the sugar scrub or keep your jam jars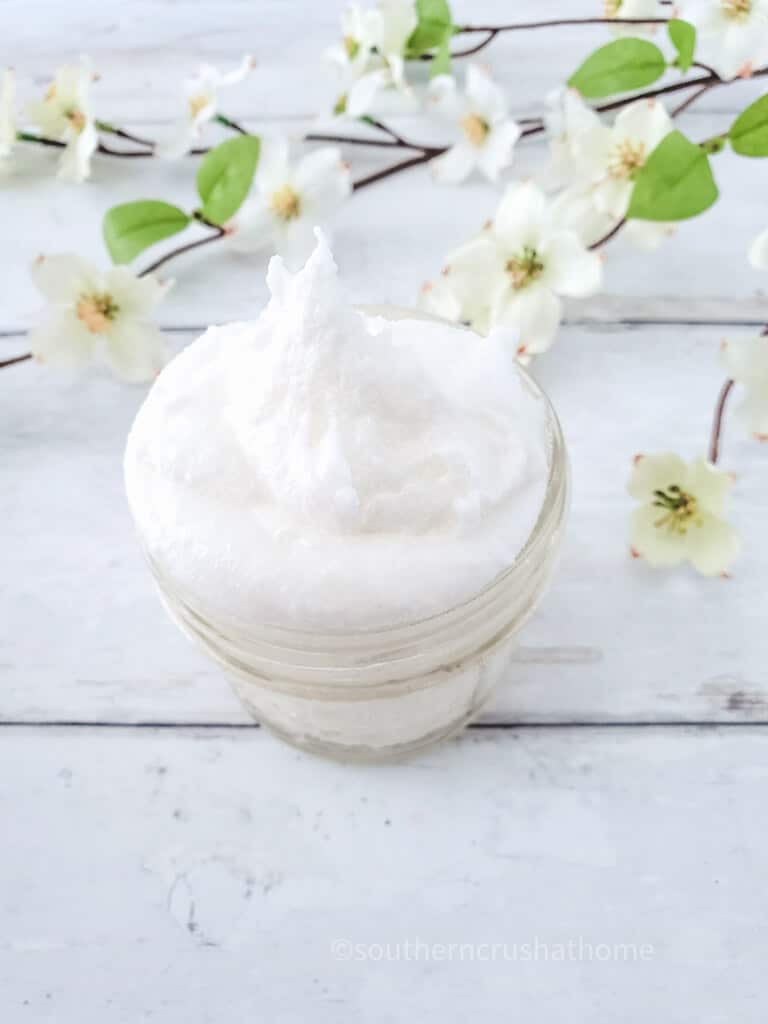 Variations of Sugar Scrub
If you are looking for different types of scrubs to make, check out this post for a 3 Ingredient Sugar Scrub where I list a few other variations.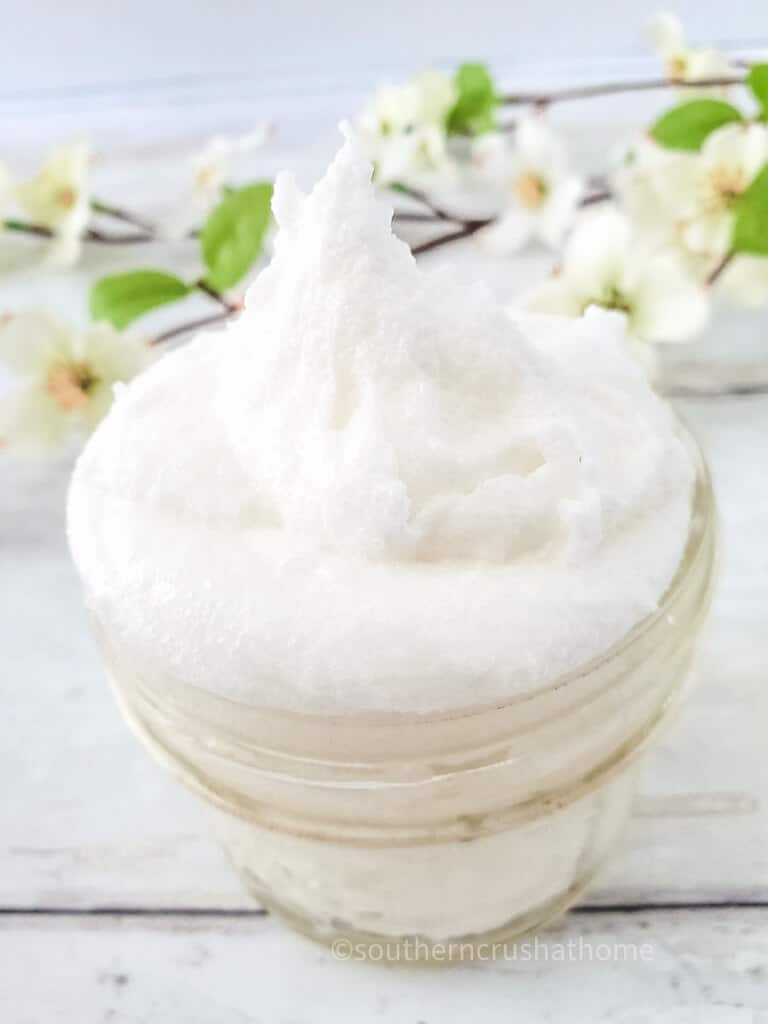 FAQs
What kind of sugar should I use to make this sugar scrub?
Any course sugar works best. Feel free to use white granulated, brown sugar, or raw cane sugar. Stay away from powdered sugars like icing sugar.
Should I use flavored or unflavored coconut oil?
It doesn't really matter which type of coconut oil you use as long as it is solid at room temperature. If you don't mind a slight coconut scent then virgin coconut oil will be best. If you aren't keen on a coconut scent then you should buy refined coconut oil as it will be fragrance-free. They will both perform the same way.
How long does homemade sugar scrub last?
If you keep the scrub in a mason jar and don't let any water get in, it will keep for 6 months or so.
Does sugar scrub need to be refrigerated?
You do not need to refrigerate the scrub. Though a cool scrub is a nice treat once in a while for its cooling effects on the skin. It's most likely something you'd like to do in the warmer summer months.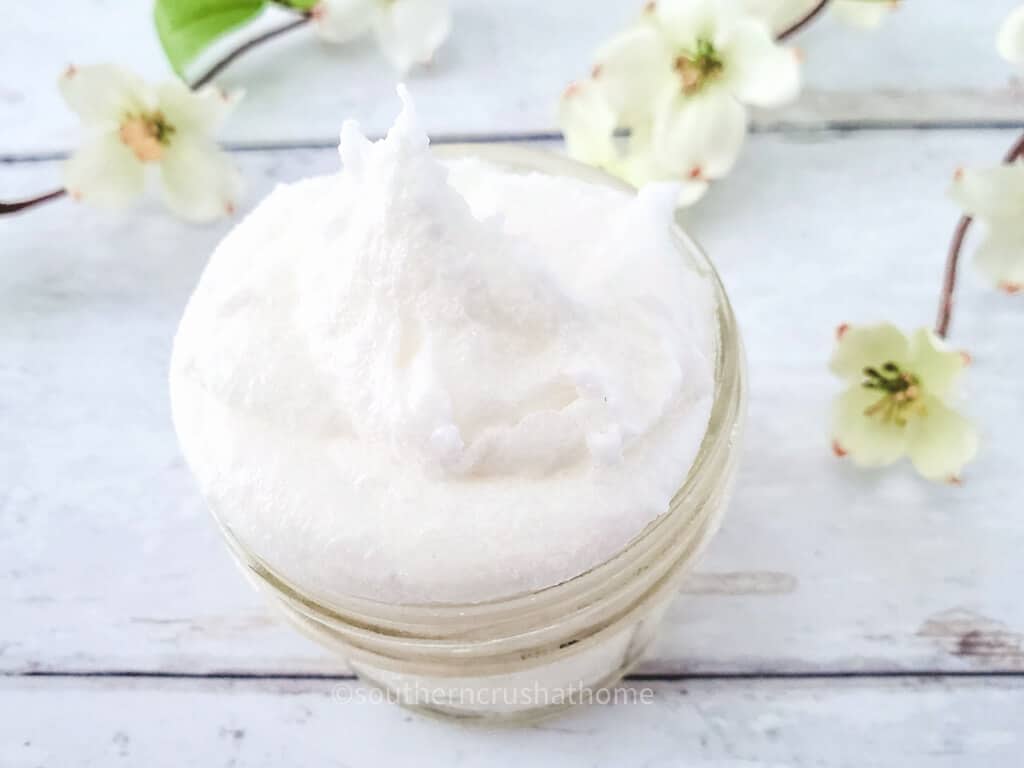 What are the benefits of ylang-ylang?
Ylang-ylang is a plant that is believed to promote relaxation, lower blood pressure and kill bacteria.
Do I have to add ylang-ylang?
You can still make the scrub without ylang-ylang. Though I highly suggest you add it as it has quite a number of benefits.
Is this sugar scrub edible?
Though this sugar scrub smells great, I do not recommend you eat it.
Where do you use a sugar scrub?
A sugar scrub can be used anywhere on your body to get rid of dead skin. I'd be careful with your face though, especially if you have sensitive skin. It is perfect for your arms, legs, and torso where your skin is a little thicker.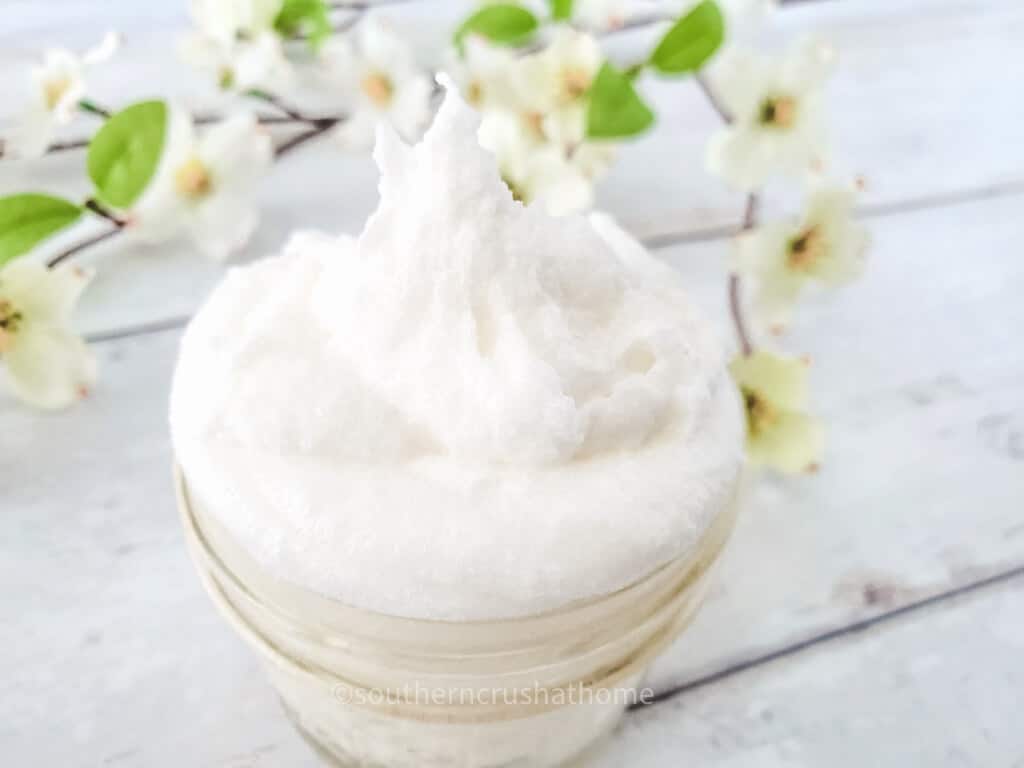 Easy Sugar Scrub Recipe with Ylang Ylang
Materials
1

cup

sugar

1

cup

solid coconut oil

18

drops

lavender essential oil

12

drops

ylang ylang essential oil
Instructions
Add the sugar and coconut oil to a medium bowl or stand mixer, and beat with the wire whip attachment for about 1minutes, until a paste forms.

Whip for 3 minutes, until you have a fluffy whipped scrub.

Add whipped scrub to ajar, and cover to store.