Easy Napkin Art Canvas DIY
Creating easy napkin art has never been more simple with a chunky canvas and paper napkins. Simple and cute printed napkins decoupaged on top of various backgrounds make the most beautiful pieces of art for decor in your home. There are so many options for this DIY using any one of millions of napkins that makes this project irresistable.

supplies needed for easy napkin art canvas
6×6 Chunky Canvas
Paper Napkin
Mod Podge Matte
Paintbrush
Dictionary Page
Natural Jute
Hot Glue Gun
Glue Sticks
Sandpaper
how do i decoupage napkins onto canvas?
This project was crafted by Celebrity Crafter: Tracy Pounds
Celebrity Crafter's Blog: Miss Tracy Creates
What kind of trim can you use on napkin canvas art?
jute
ribbon
paint
stain
fabric scraps
a coordinating napkin
newsprint
wood
Where can I buy napkins for decoupage?
You can find napkins almost anywhere. These are a few of the places I have purchased my napkins before:
grocery store
gift shop
Hobby Lobby
Tuesday Morning
Oriental Trading Co.
My friend Miss Tracy has an awesome "napkin club" if you love napkins as much as I do! Each month she sends you a bundle of fun napkins and then shows you what to make with them!
For discounts on supplies and more check out this post Where to Buy Craft Supplies Online + Secret Discounts
It turned out so cute!!!
Simply Amazing…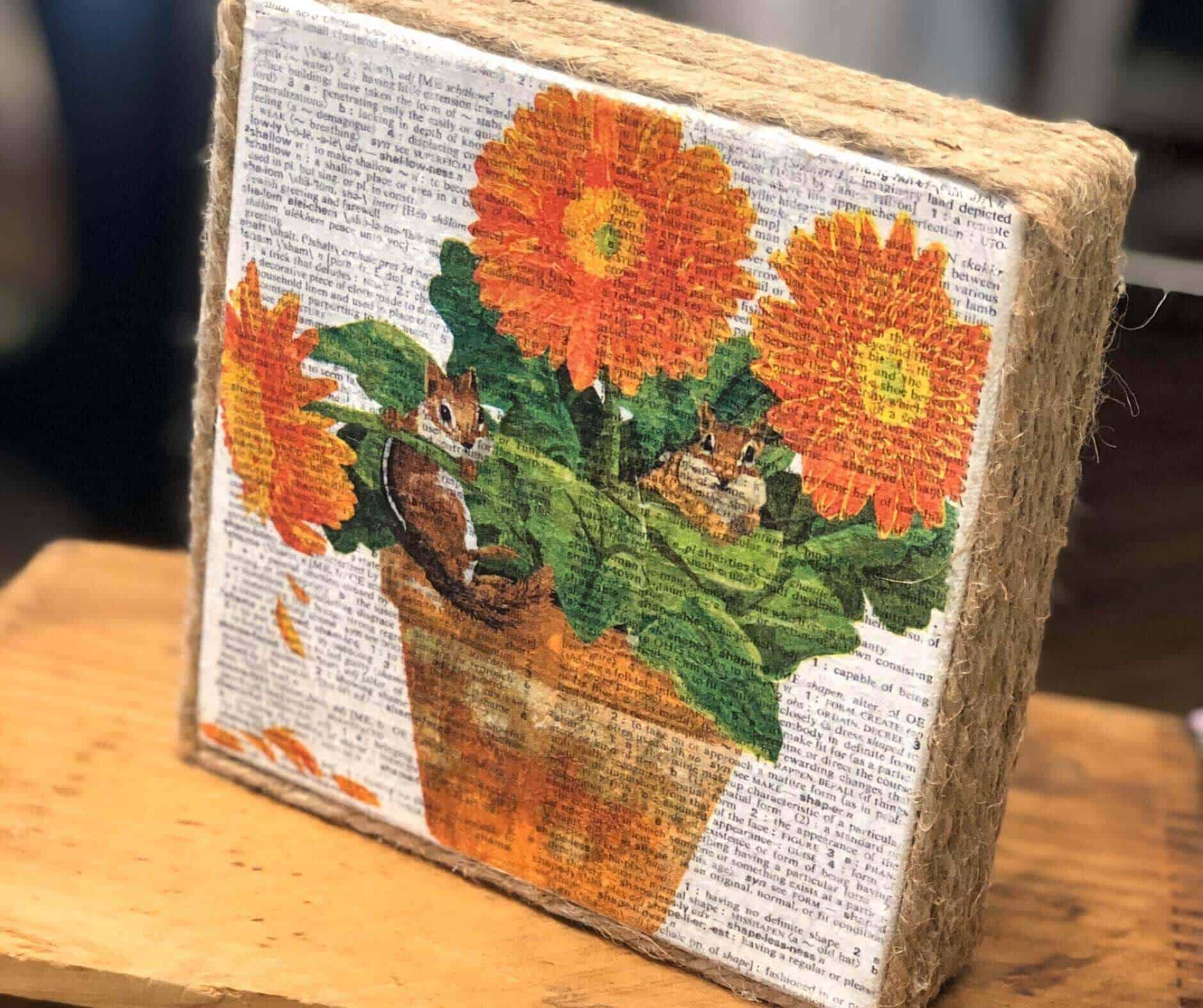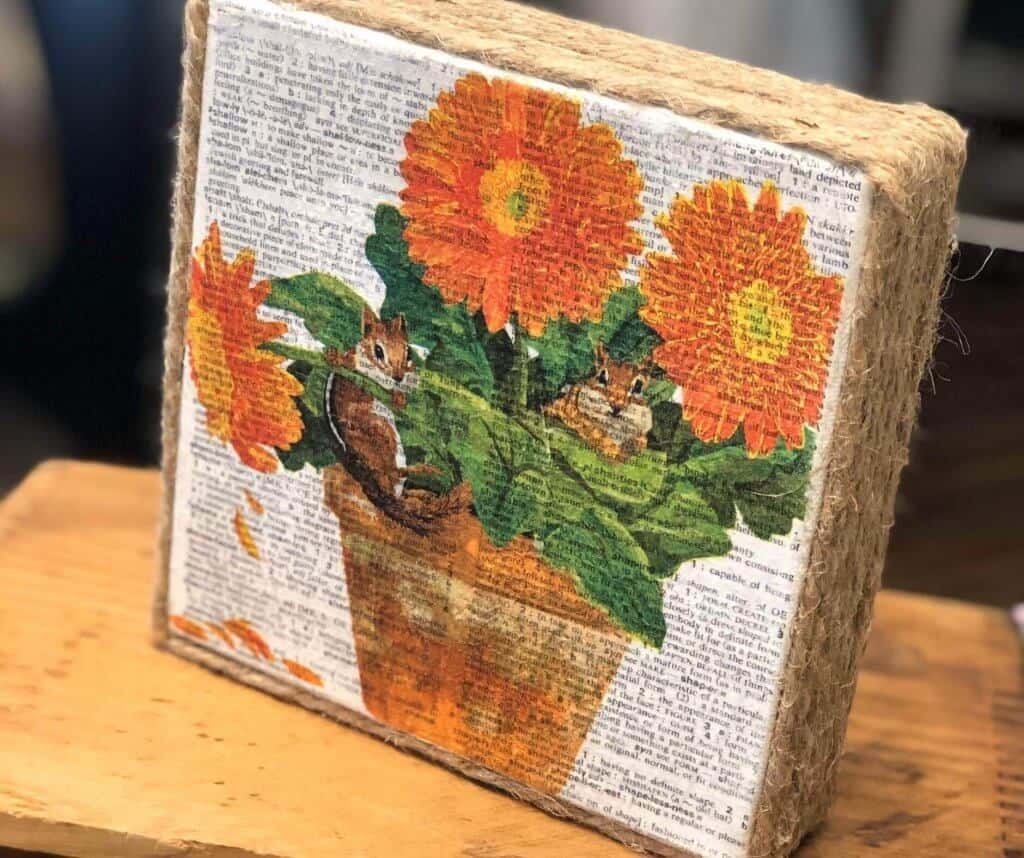 If you love this craft, consider joining us inside Southern Crush Creative Club VIP! In the meantime, if you love these kind of DIY ideas, you need to be getting my emails, friend! Each week I send out a couple of emails that include updates, crafts, shopping experiences and decor inspiration. Be sure to get yourself signed up below. I can't wait to meet you!
There were so many variations of this one to be made. I hope you will make one for your own.
>>>Leave your thoughts below in the comments please…