DIY Floral Banner with Scrapbook Paper
Making this adorable floral banner will cost you just pennies! Change out the pattern and combine it with other styles and pieces to make it seasonally-appropriate month after month. This is such a fun DIY!
supplies needed for DIY Floral Banner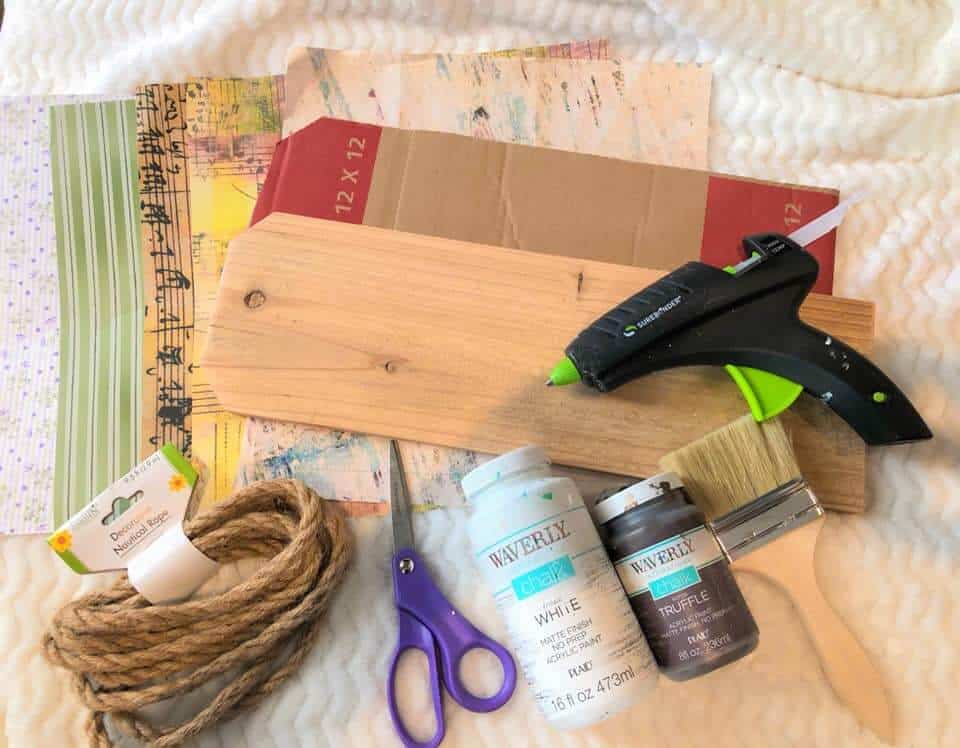 A piece of scrap wood or a rectangular piece of cardboard
Twine, dollar tree rope, or yarn
2 sheets of 12×12 scrapbook paper
brown and white craft paint
scissors, glue gun, paintbrush, and a baby wipe or wet napkin
How to make a floral banner with scrapbook paper
This project was crafted by Celebrity Crafter: Lisa Brown
Celebrity Crafter's Page: Brown-Eyed Girls Crafting


WHERE TO DISPLAY YOUR FLORAL BANNER
Once you make this, you'll want to show off your hard work. Here are a few spots to display your floral banner:
mantle
window
bookshelf
nursery
above a bed
living room wall
Where can I buy sCRAPBOOK PAPER FOR THIS PROJECT?
You can find scrapbook paper almost anywhere. Plus, there are so many cute patterns out there these days! Truly unlimited options. 🙂 These are a few of the places you can shop:
grocery store
gift shop
Hobby Lobby
Michaels
For discounts on supplies and more check out this post Where to Buy Craft Supplies Online + Secret Discounts
This banner turned out perfect!
Such a fun project!
If you love this craft, consider joining us inside Southern Crush Creative Club VIP! In the meantime, if you love this kind of DIY idea, you need to be getting my emails, friend! Each week I send out a couple of emails that include updates, crafts, shopping experiences and decor inspiration. Be sure to get yourself signed up below. I can't wait to meet you!
There were so many variations of this one to be made. I hope you will make one for your own.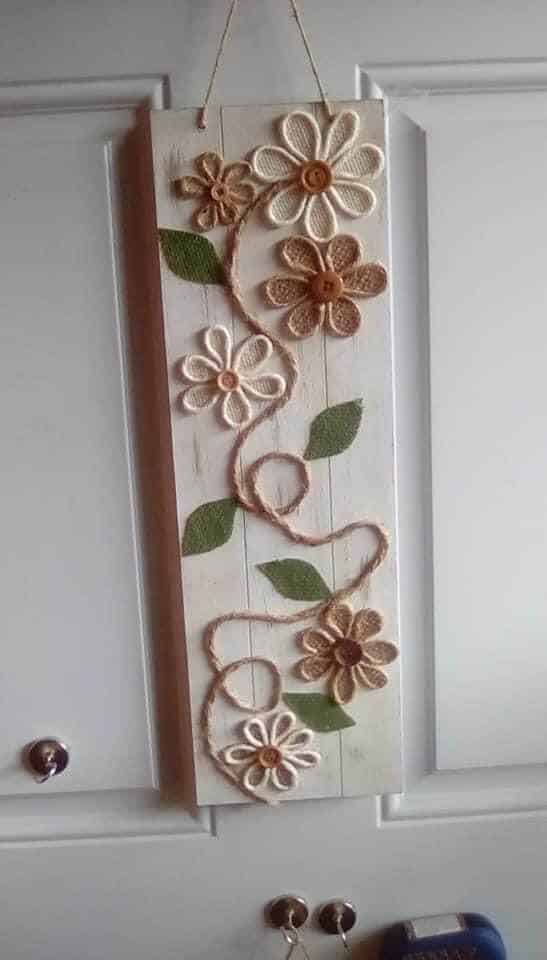 >>Leave your thoughts below in the comments, please…