Dollar Tree Spiderweb Doormat DIY
This Dollar Tree Spiderweb Doormat DIY is the perfect way to greet trick or treaters on Halloween. Wait until you see just how easy and fast it is to make!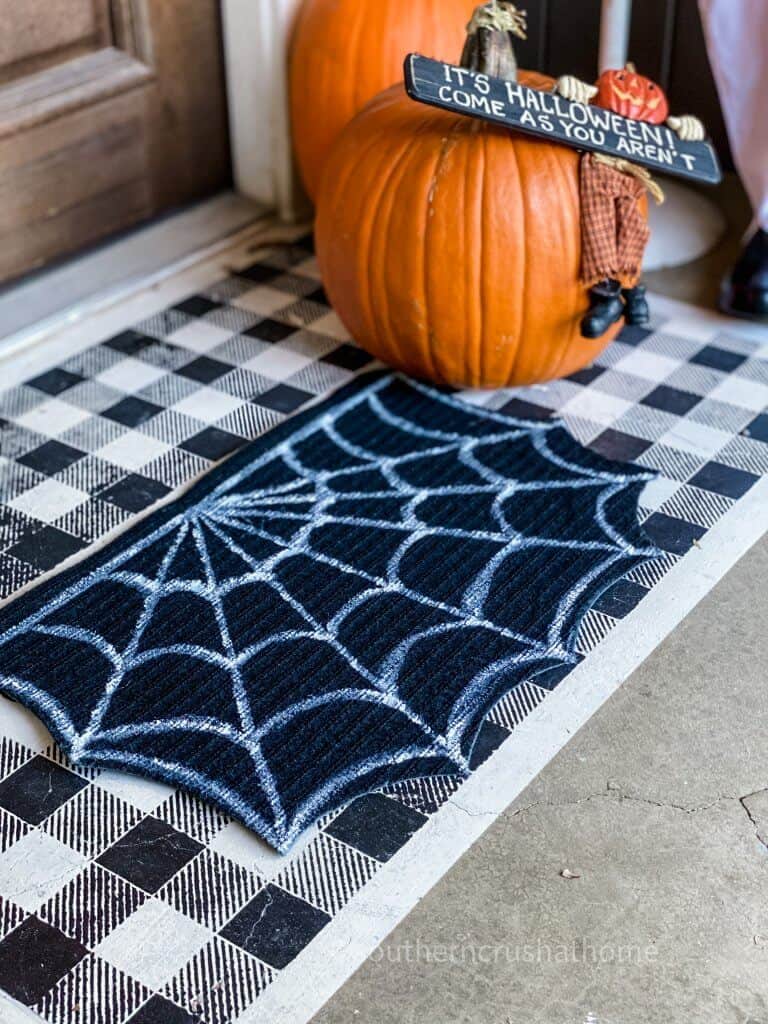 Have you ever had a craft idea and you weren't quite sure how it was going to turn out? Let's face it, updating a Dollar Tree doormat could go either way. But, I'm just thrilled with the results. Who knew a boring black $1 mat could be updated to look like a holiday doormat you see at home stores for 10X the price?! You may also like this Halloween Doormat I made with the same Dollar Tree mat last year!
You know I'm already thinking about what type of mat I can create for Christmas. Do you have any ideas? I'm thinking a Santa silhouette would be just darling!
Let me show you what you need so you can whip one up in plenty of time for Halloween. And, you can use this piece next year too!
WHAT YOU'LL NEED TO MAKE a Spiderweb doormat
Black Doormat – Dollar Tree
White Acrylic Paint
White Chalk Marker
Narrow Paint Brush
Ruler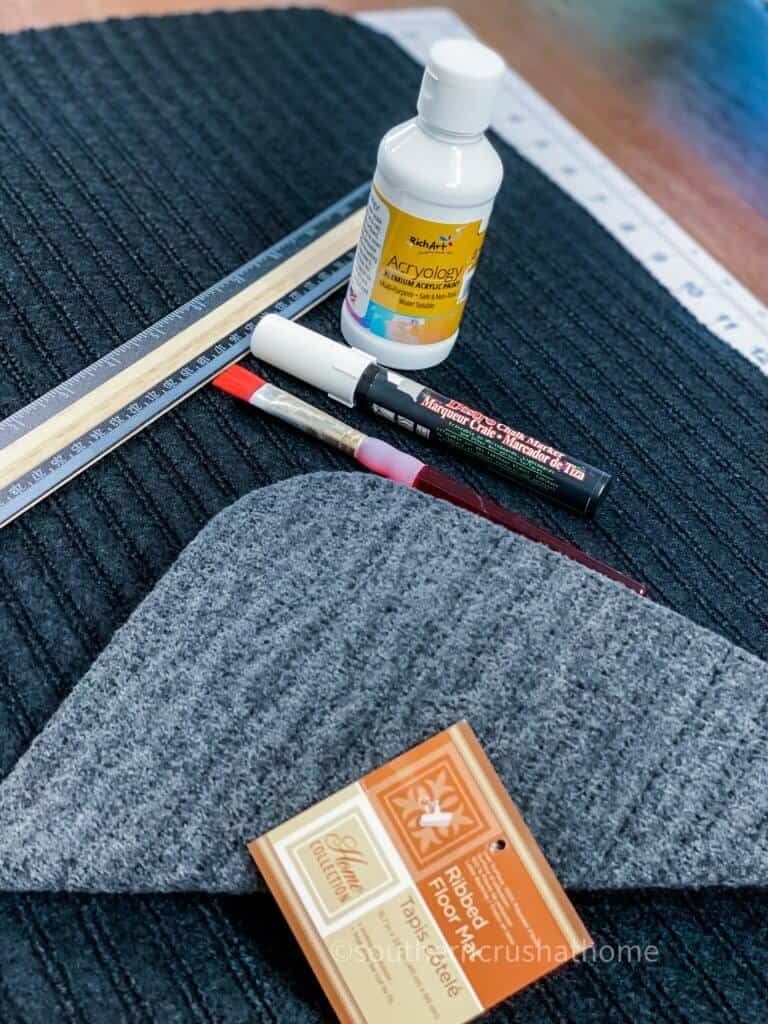 HOW TO MAKE a Dollar Tree Spiderweb doormat
Start by making lines spread out across the doormat using your ruler and the chalk marker. The ruler will be your best friend with this project! You can eyeball the lines, or measure out where you want the lines to be. If you decide to eyeball it, you might want to use a piece of chalk first. That way you can easily remove the lines if it doesn't look right. It doesn't have to be exact, so I would just say go for it.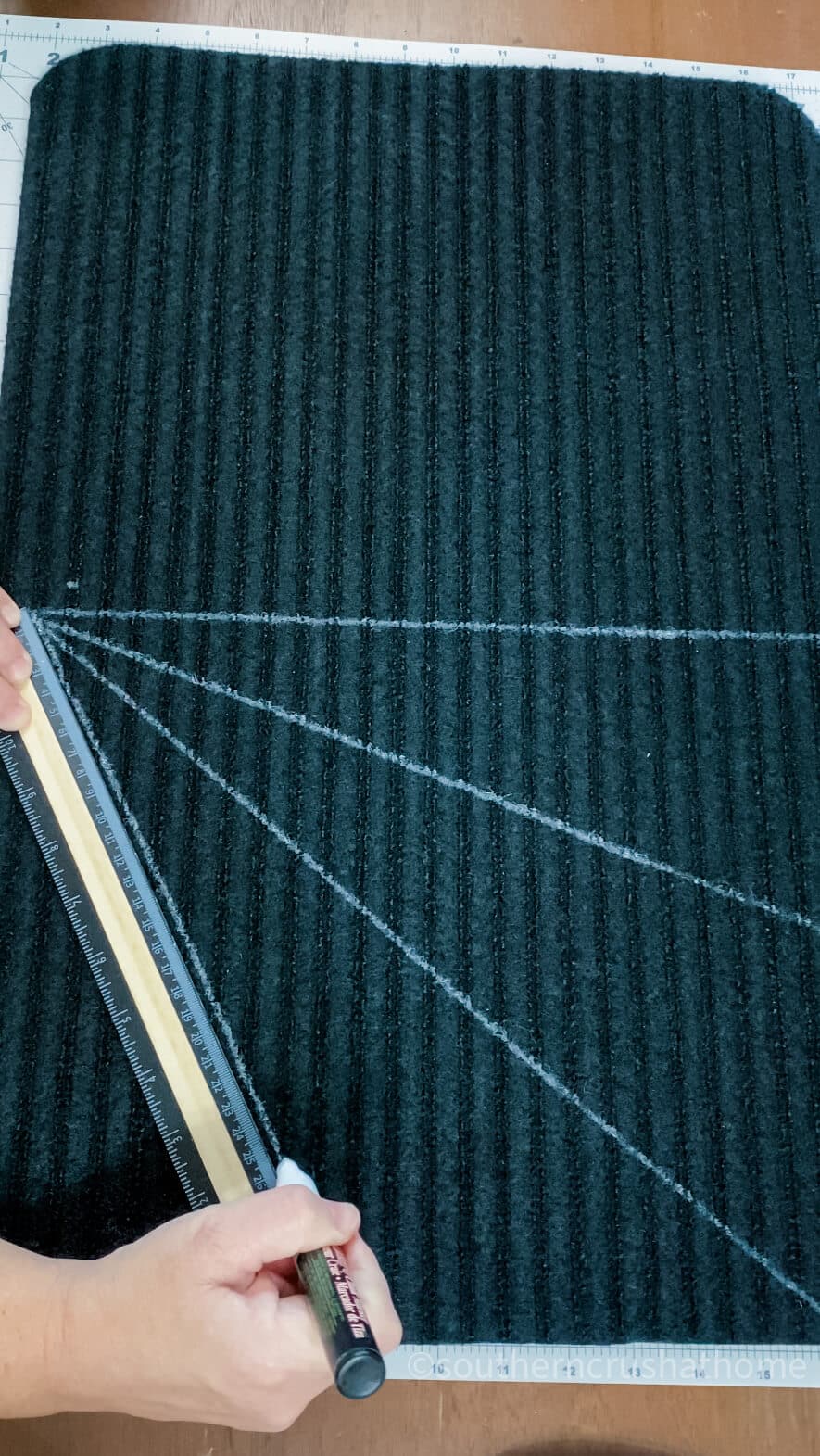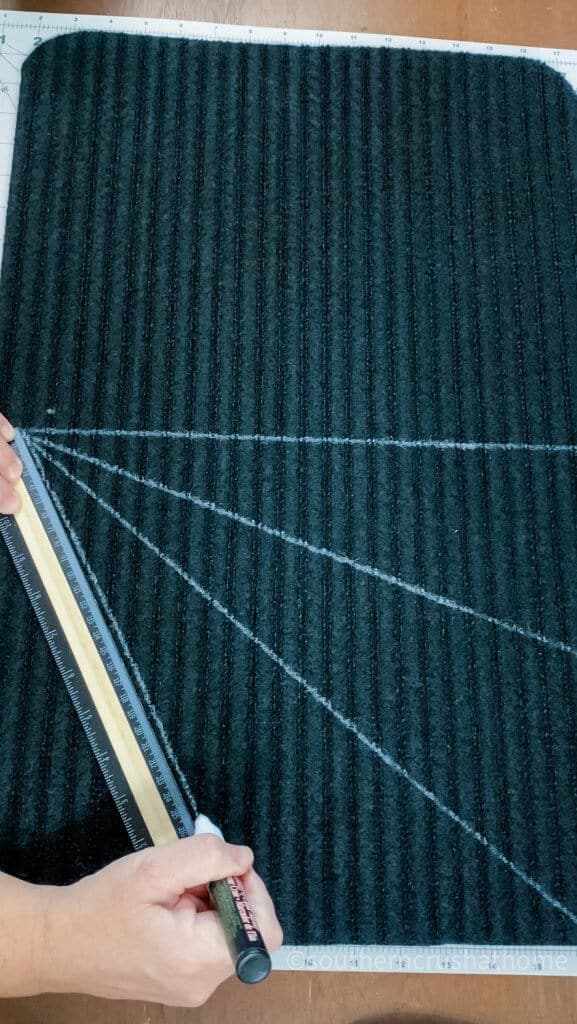 Once you have the vertical lines of the spiderweb drawn, start connecting the web by drawing horizontal lines curving into a point for each line. Again, we are not looking for perfection. After all, spiderwebs are not perfect, right?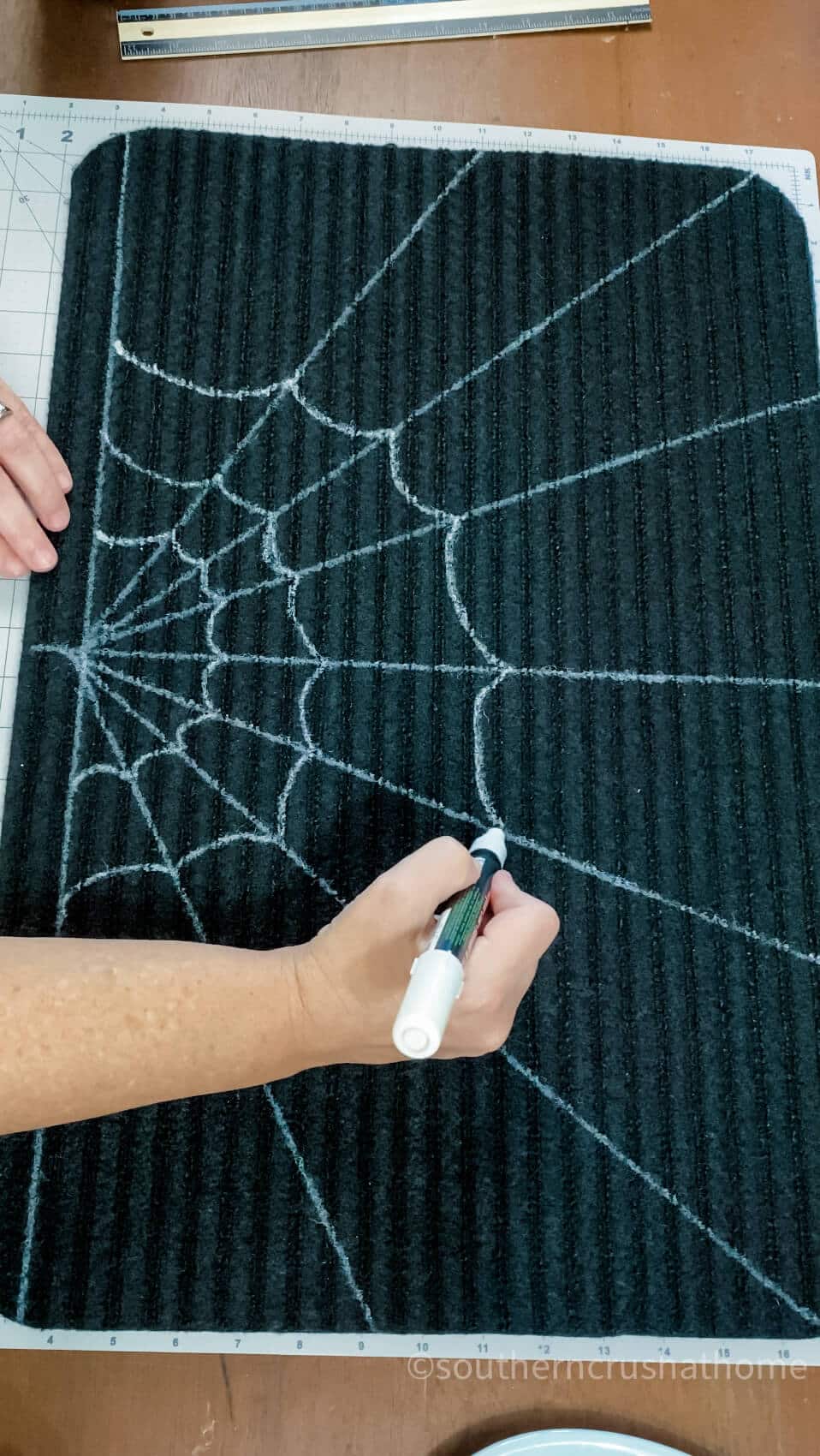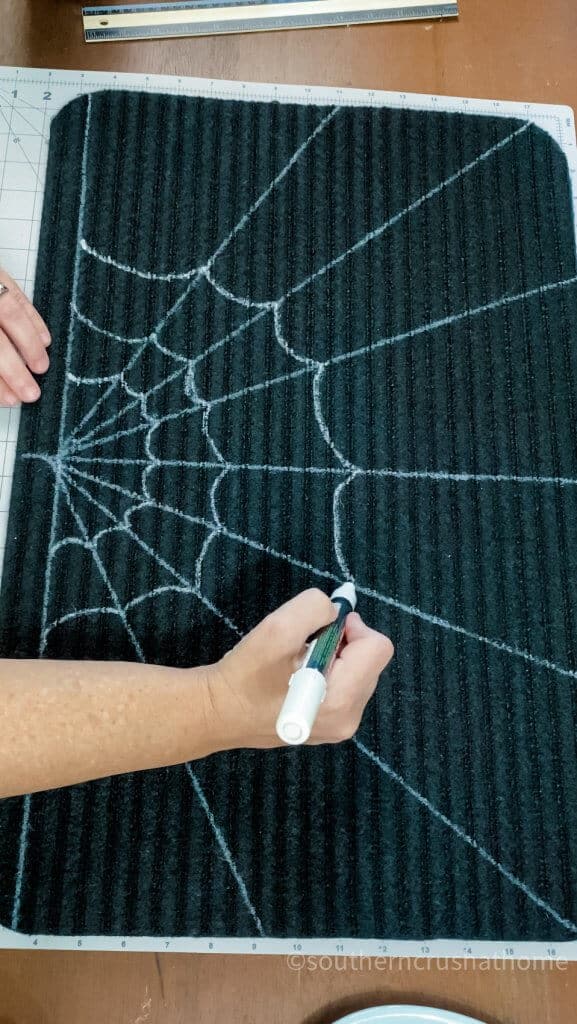 NEXT…
Now that you have the lines drawn with the chalk marker, go back over each line with white acrylic paint. Use a narrow paintbrush for this step. Just take your time and enjoy the process. It really does come together quickly.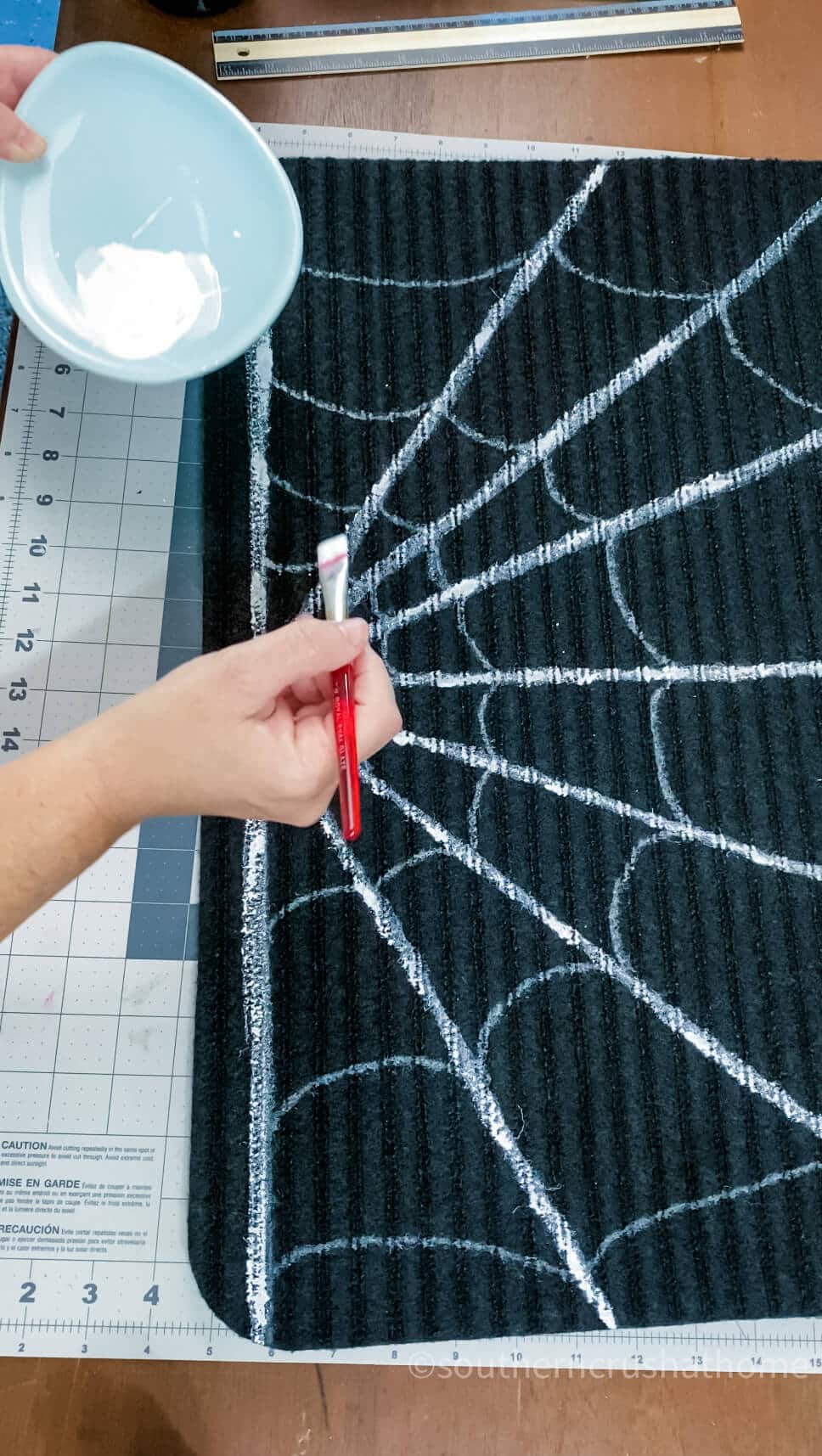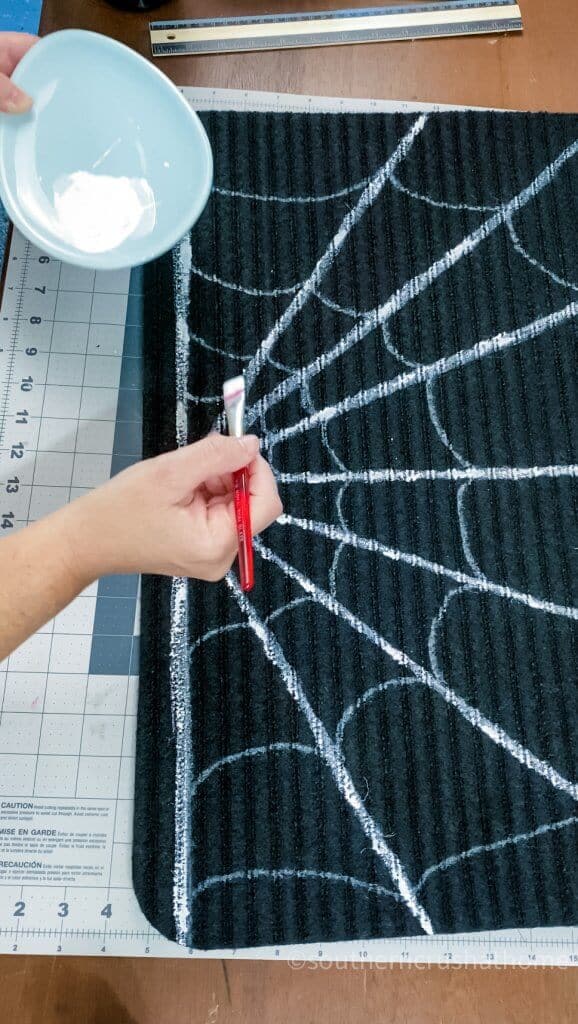 Let the paint dry. You can also go back in with the black chalk marker and fill in any spaces, or highlight any areas to add depth and dimension.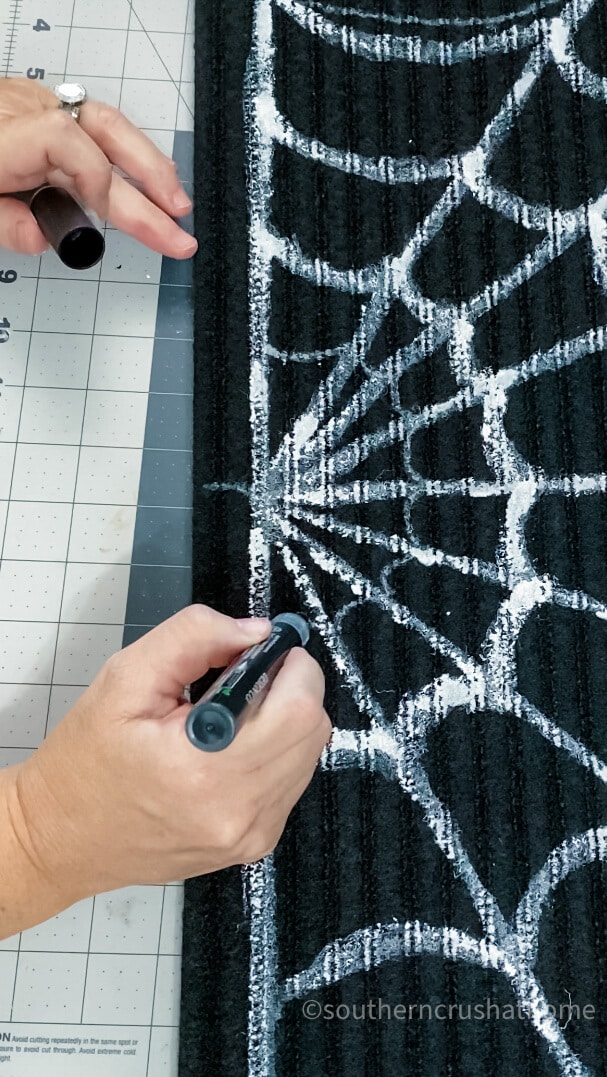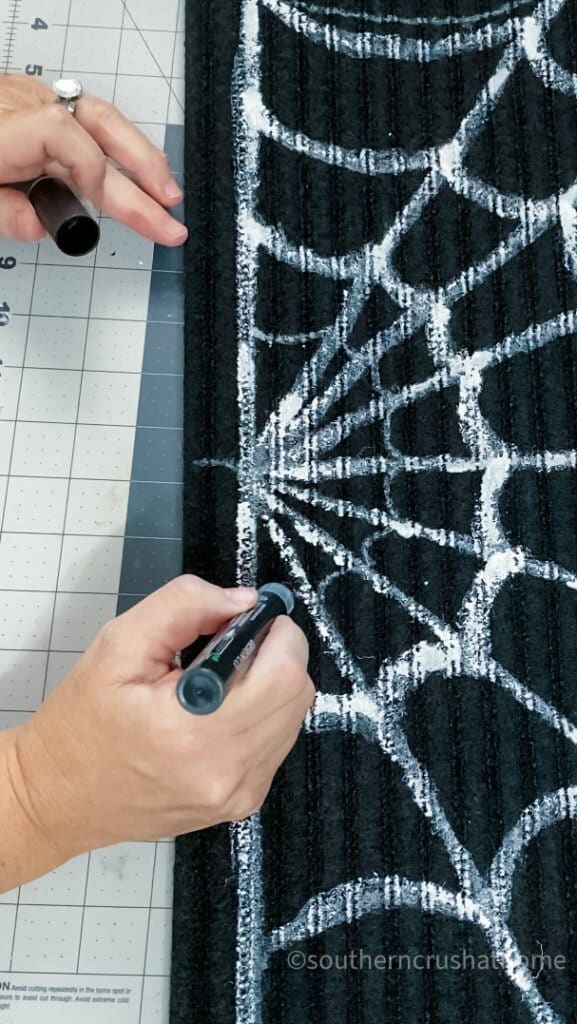 Now for the fun part! What really makes this doormat stand out is having curved edges. You can achieve this look by using sharp scissors to cut out the lines on top of the mat.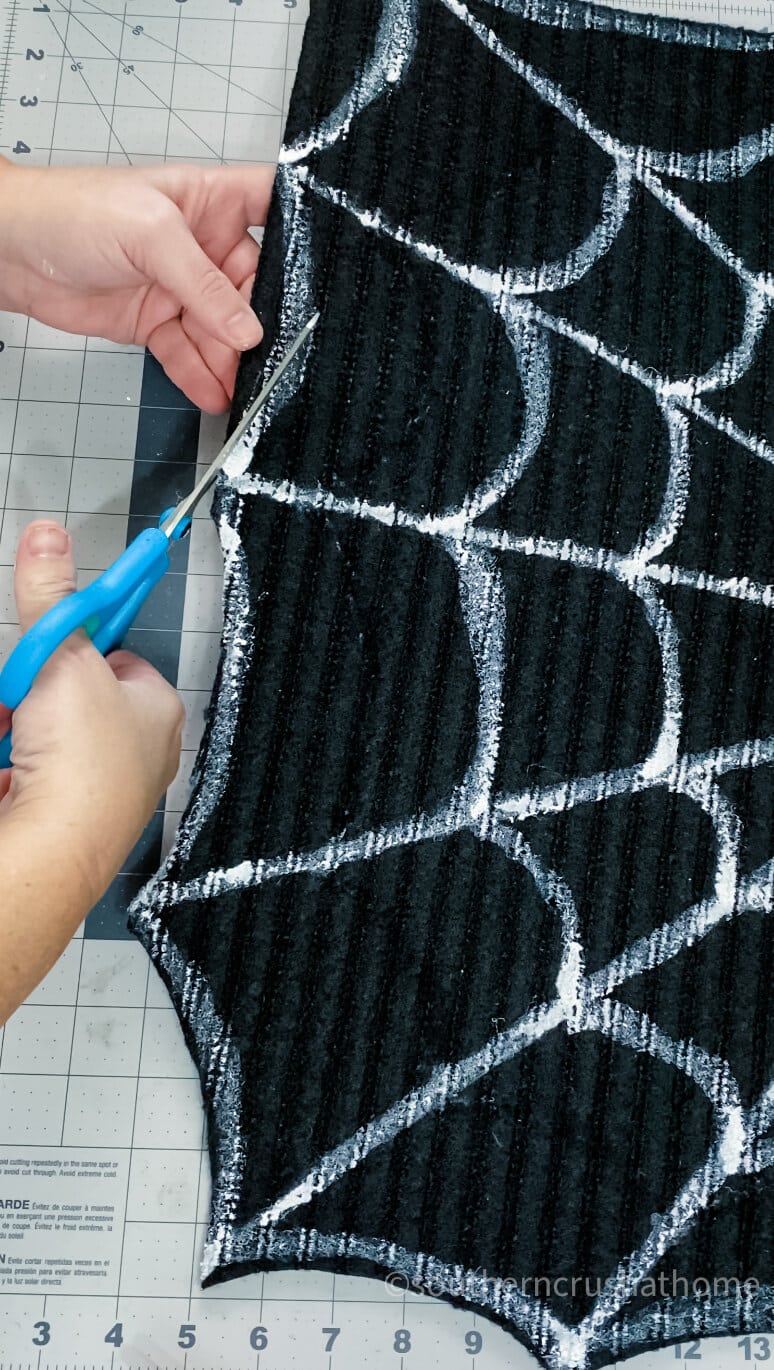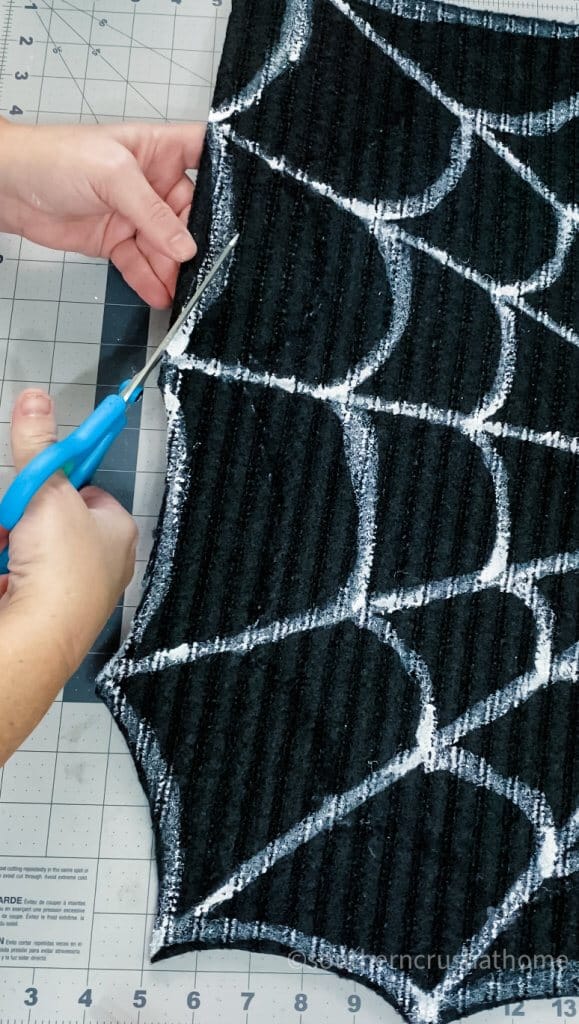 THAT'S IT!
Can you believe this Halloween doormat was made for just about $2? Look how pretty it looks layered on my DIY buffalo check doormat.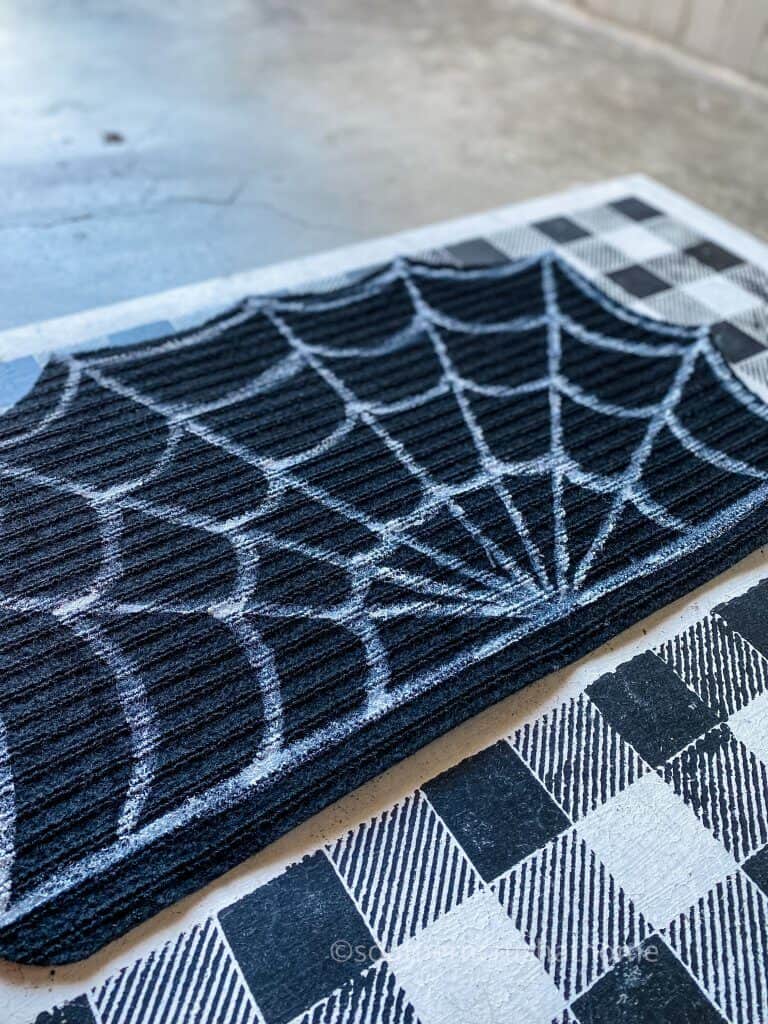 Is this something you could see yourself trying? If you do, please share a photo in the comments below. Think about how many different ways you could update a Dollar Tree doormat. If you are not comfortable freehanding, what about using stencils? Experiment and have fun. Even if you mess up, you are only out $1. Though I am a firm believer that there are no mistakes in crafting.
If you want to see the exact step-by-step process for this Halloween doormat, be sure to check out the video tutorial below over on my YouTube Channel!

CHECK OUT THESE OTHER FUN Dollar tree HALLOWEEN ideas!