11+ Easy Dollar Tree DIY Decorative Pumpkins
Fall is finally in the air, and that can only mean one thing: it's time to decorate your home with pumpkins! But if you're on a tight budget or just looking for a fun crafting project, Dollar Tree has everything you need to create beautiful, affordable decorative pumpkins. Here I'm sharing my top 11 Easy Dollar Tree DIY Decorative Pumpkins!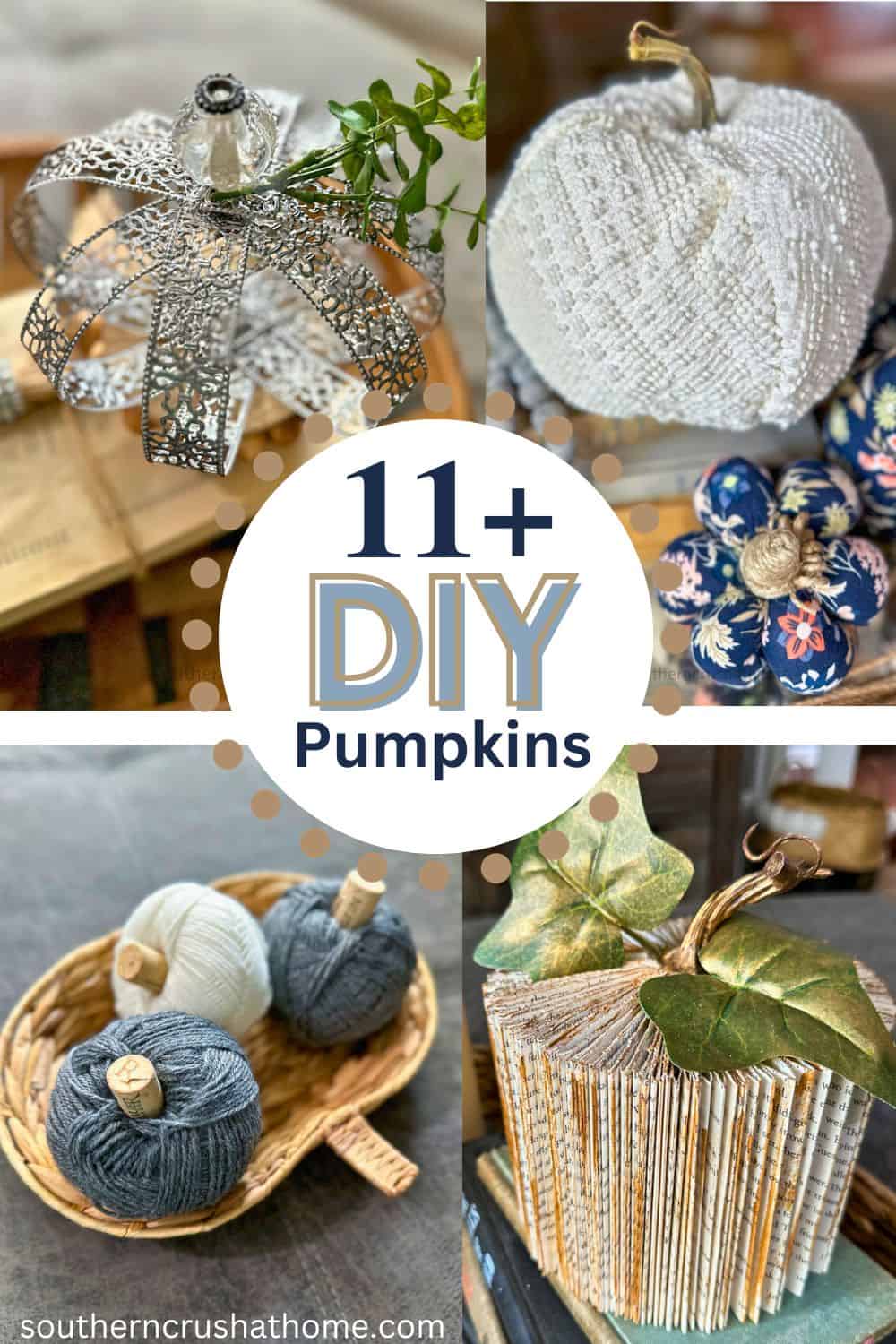 PIN this for later!
This blog post contains affiliate links. The opinions are wholly my own from my own experience. I may earn a small commission from clicks through to the websites that end in a purchase.
YouTube Video Series Part 1
Each of these DIY decorative pumpkins can be found on my YouTube video series with step-by-step instructions on how to make each one. This is Part 1 of a 2-part series.
11+ Easy Dollar Tree DIY Decorative Pumpkins
With a few supplies and some creativity, you can transform plain pumpkins and other unique supplies into unique, eye-catching decor that will impress your guests and make your home feel warm and cozy this fall season.
Metal Ribbon Pumpkin
Adorn any space with unique and rustic accents like this metal ribbon pumpkin decor! Its caged design alternates thin bands of metal ribbon from Dollar Tree. Display it on its own or with other autumnal decor to liven up your home with a fun and festive atmosphere!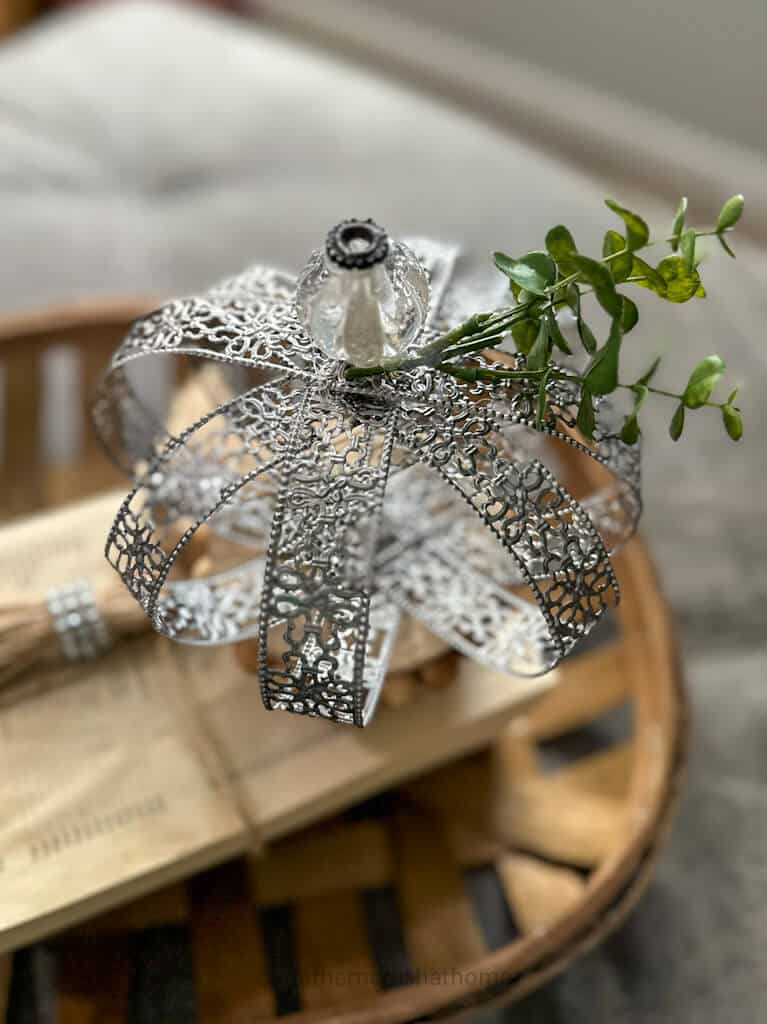 Brown Paper Bag Pumpkin
This DIY pumpkin puts a fun twist on my Easy to Make Wreath Cross using Brown Paper Bags. It's the exact same paper bag rose technique but made into a really pretty pumpkin instead!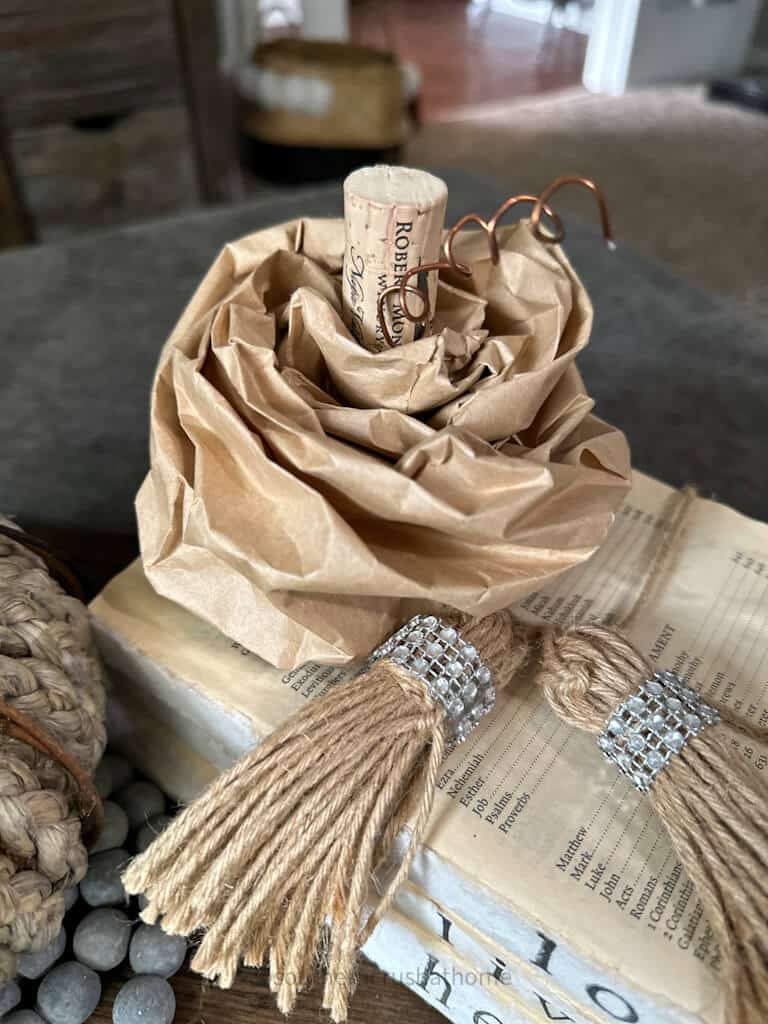 Paper Book Pumpkin
This gorgeous version of a vintage book pumpkin is made with a Dollar Tree paperback book!
These little gems truly make a statement.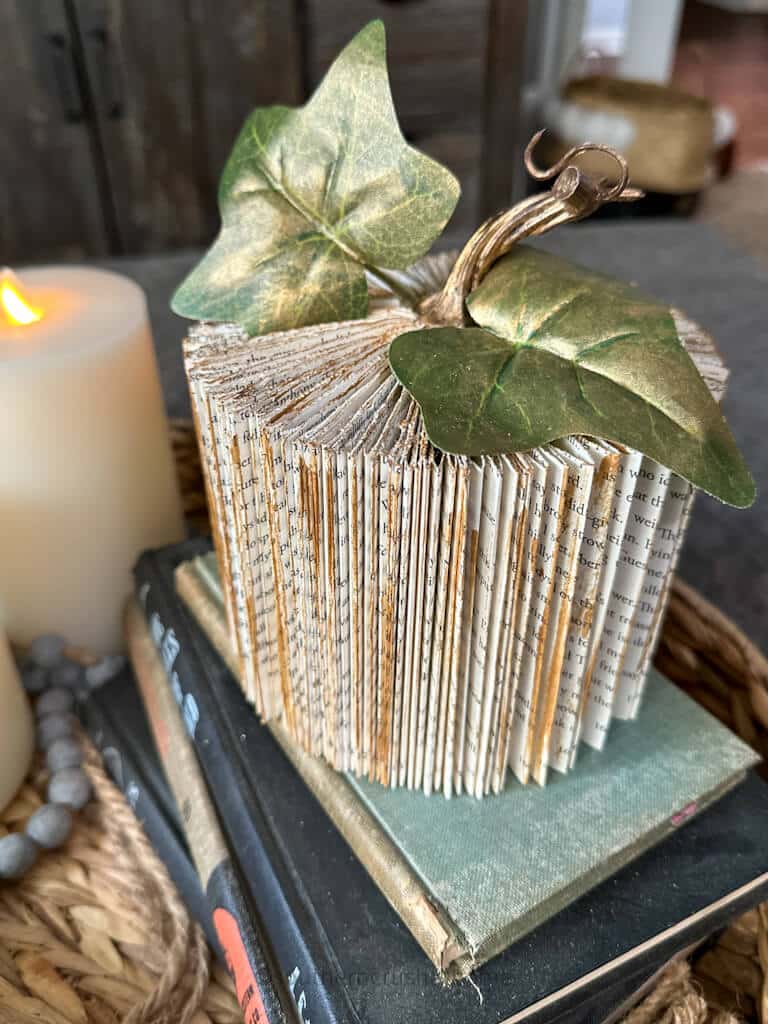 Yarn Pumpkins
These grey and white chunky pumpkin sitters are so cute and simple to make you'll be making dozens before you know it! Add them to a farmhouse dough bowl and you have instant decor that you can enjoy even after fall.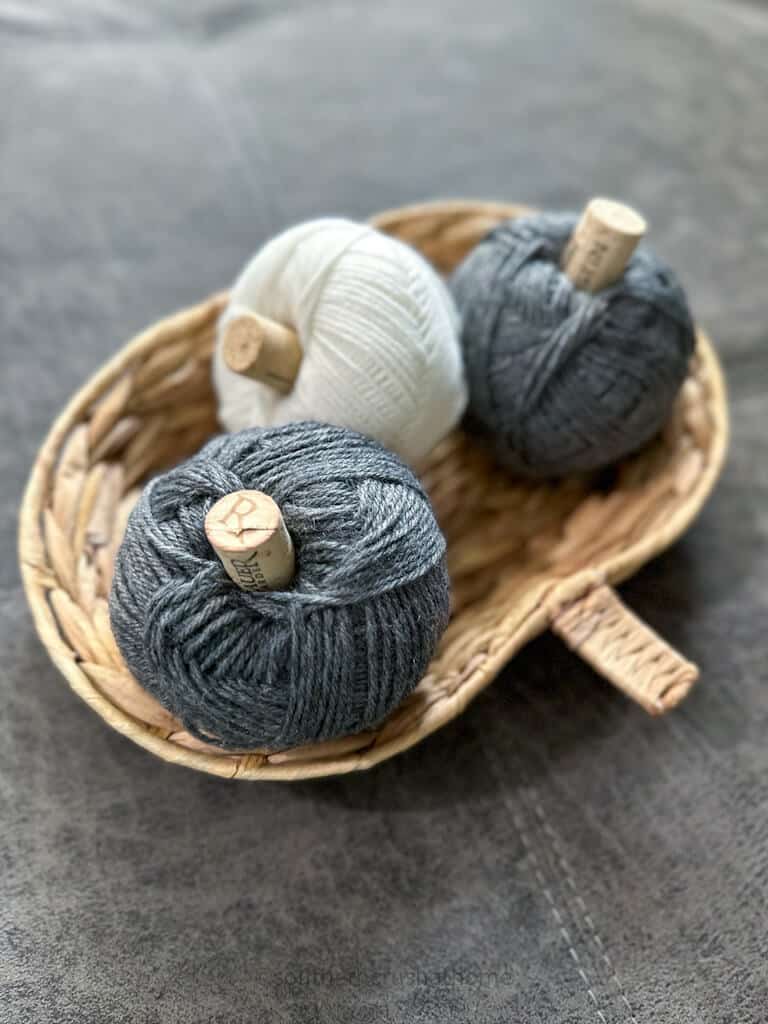 Chenille Fabric Pumpkin
A white chenille fabric pumpkin would be a great addition to your fall decor. It works great on a mantel, as a shelf sitter, or as a basket filler. See my fall pumpkin pillow cover made from chenille fabric here.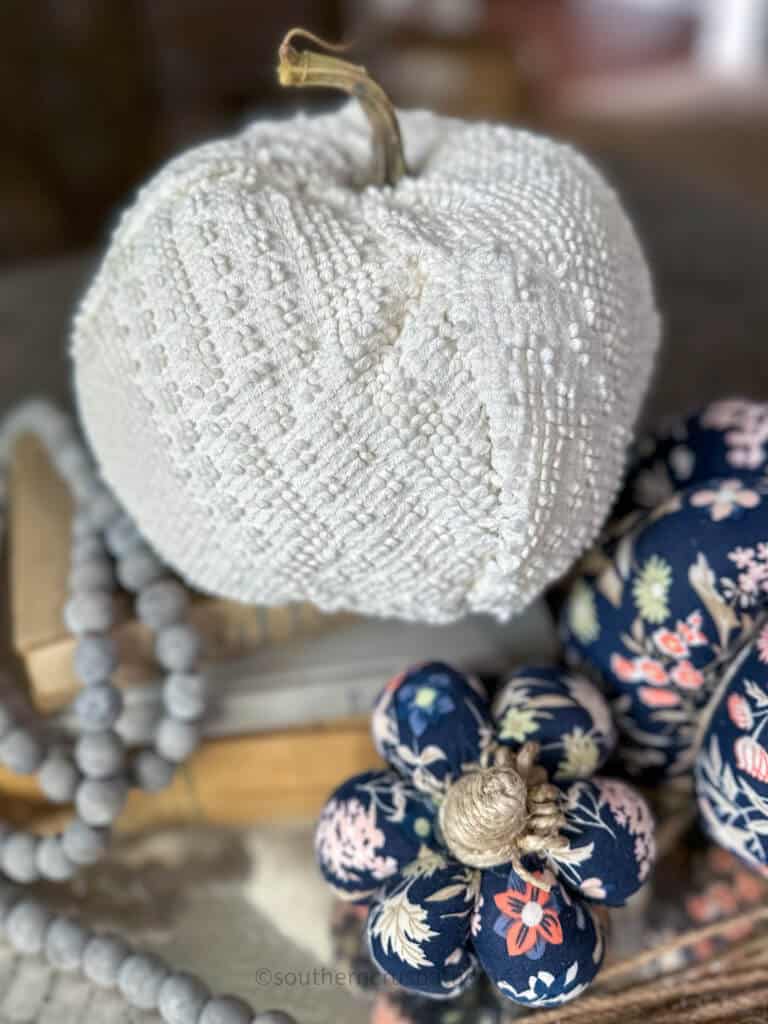 Burlap Flower Pumpkin
The Crafter's Square burlap and floral stickers provide a unique and eye-catching design that will make a real statement wherever you display it. Full of charm and character, this would make an excellent gift for someone special too.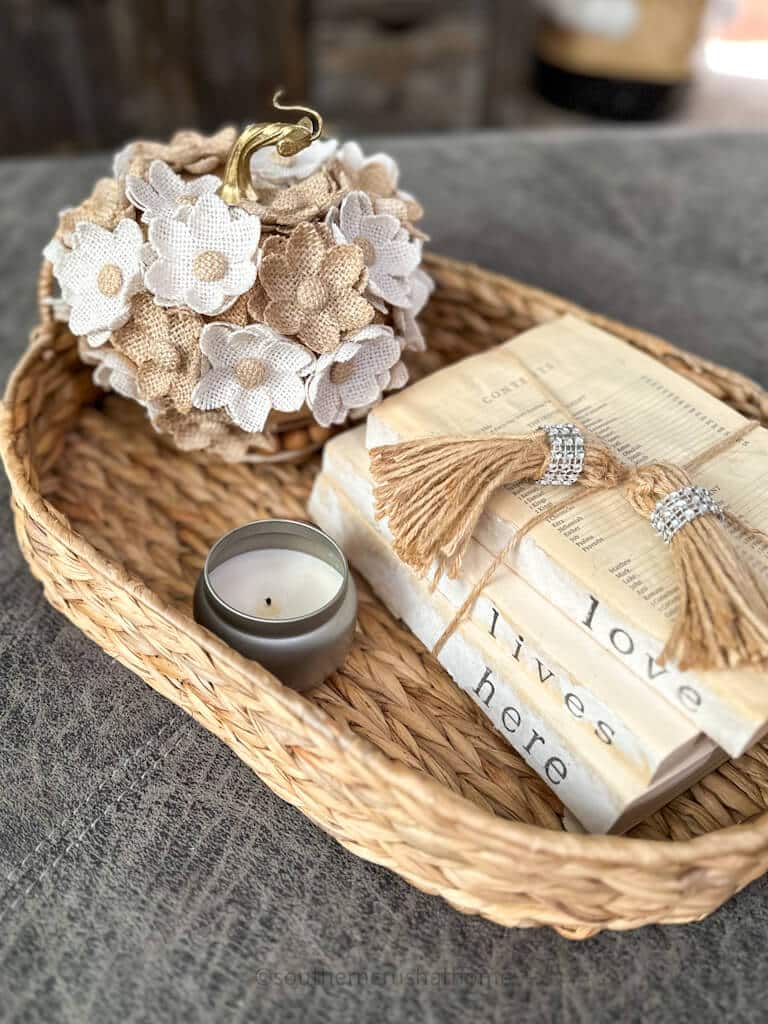 Moss Covered Pumpkin
This pretty DIY pumpkin is a Mud Pie Dupe! Bring the outdoors in with this moss pumpkin as the perfect accent. Ideal for mantels, counters, or tabletops, this pumpkin is sure to add a touch of natural whimsy to your space.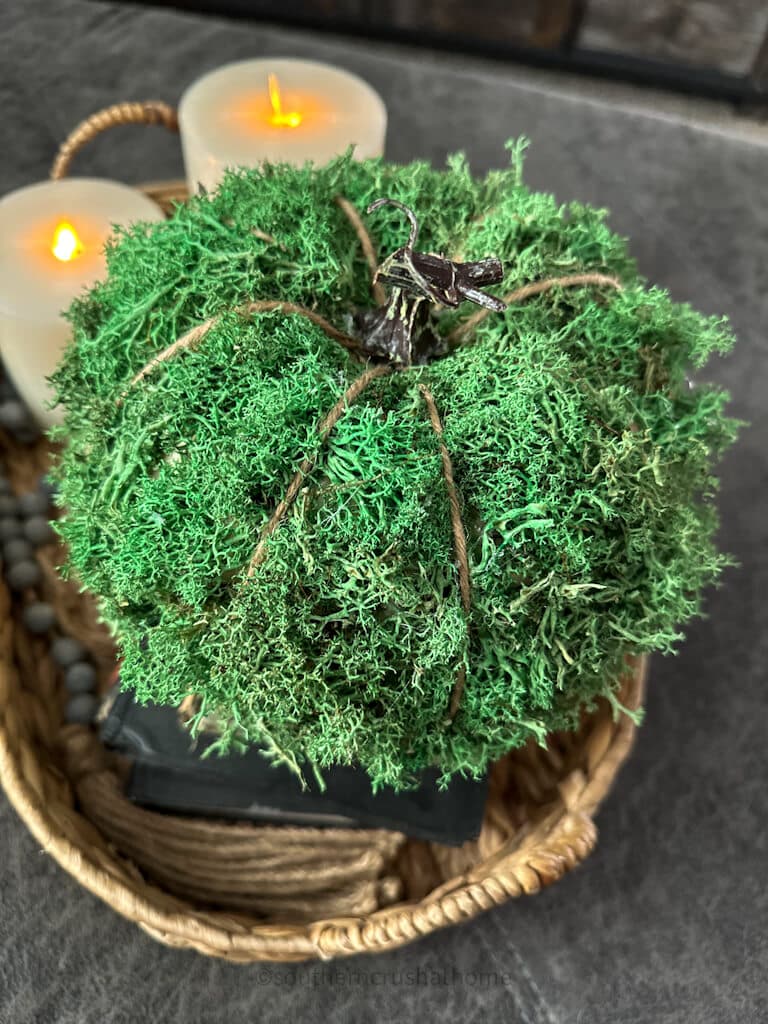 Dollar Tree Sticker Pumpkin
Such an easy DIY, you'll be hooked! Use Dollar Tree stencils as stickers and apply them to the Dollar Tree Plus Stacking Pumpkins like you would a real Cricut design! It would also be fun to add your monogram to a pumpkin!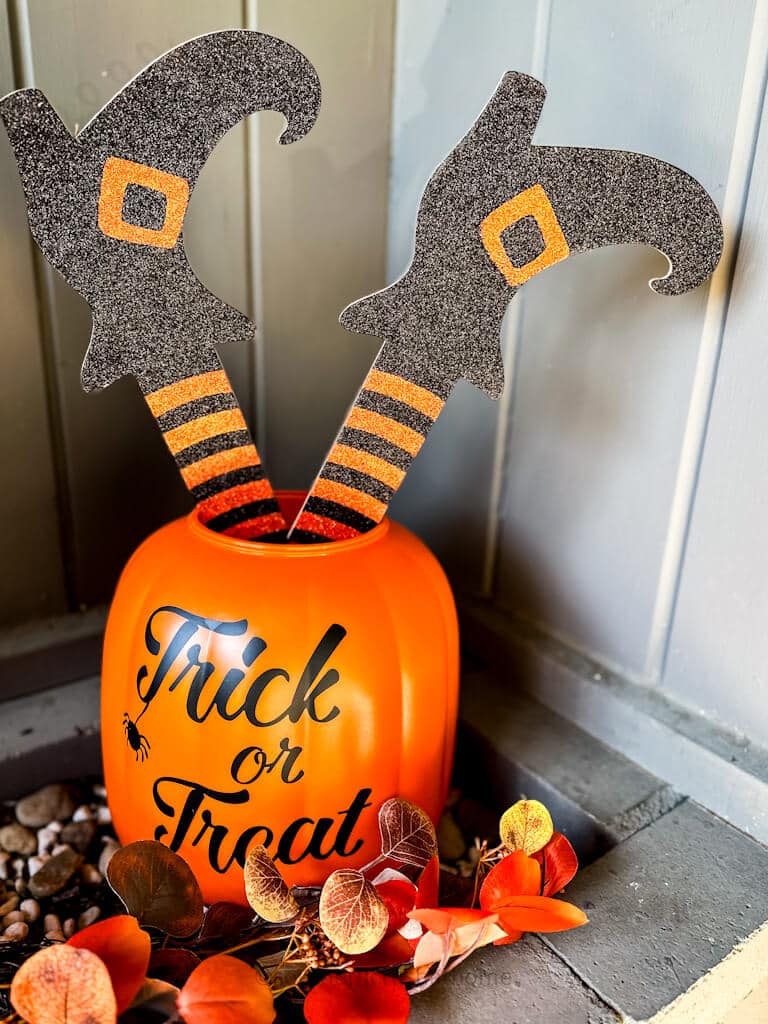 Puffy Painted Pumpkin
What a twist on the traditional spooky jack-o-lantern. Add some flair with a puff paint design using puffy paint. Anything goes with this technique!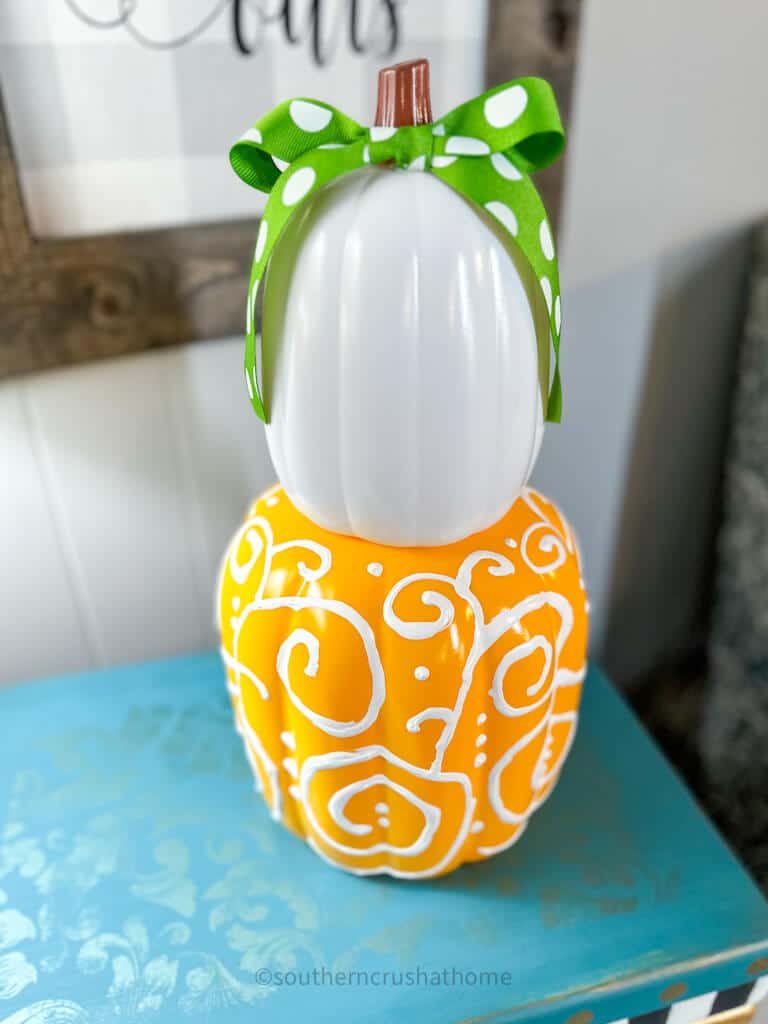 Disco Ball Pumpkin
Disco balls are such a trend right now. Why not lean into it by making a disco ball into a pumpkin! It's super easy to do and creates the prettiest decor! I keep mine on my desk. I'm staring at it now–lol!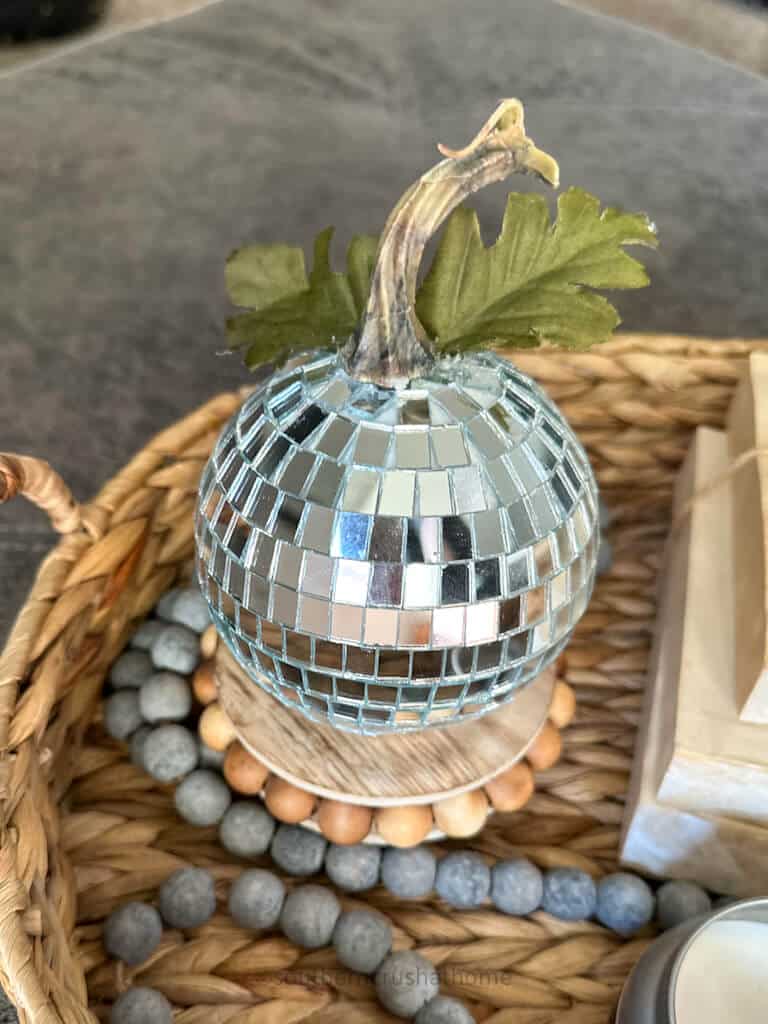 YouTube Video Series Part 2
Each of these DIY decorative pumpkins can be found on my YouTube video series with step-by-step instructions on how to make each one. This is Part 2 of a 2-part series.
Display Your Decorative Pumpkins
Once your pumpkins are complete, display them on your mantel, table, or anywhere in your home that needs a touch of fall. You can also group them together for a fun centerpiece.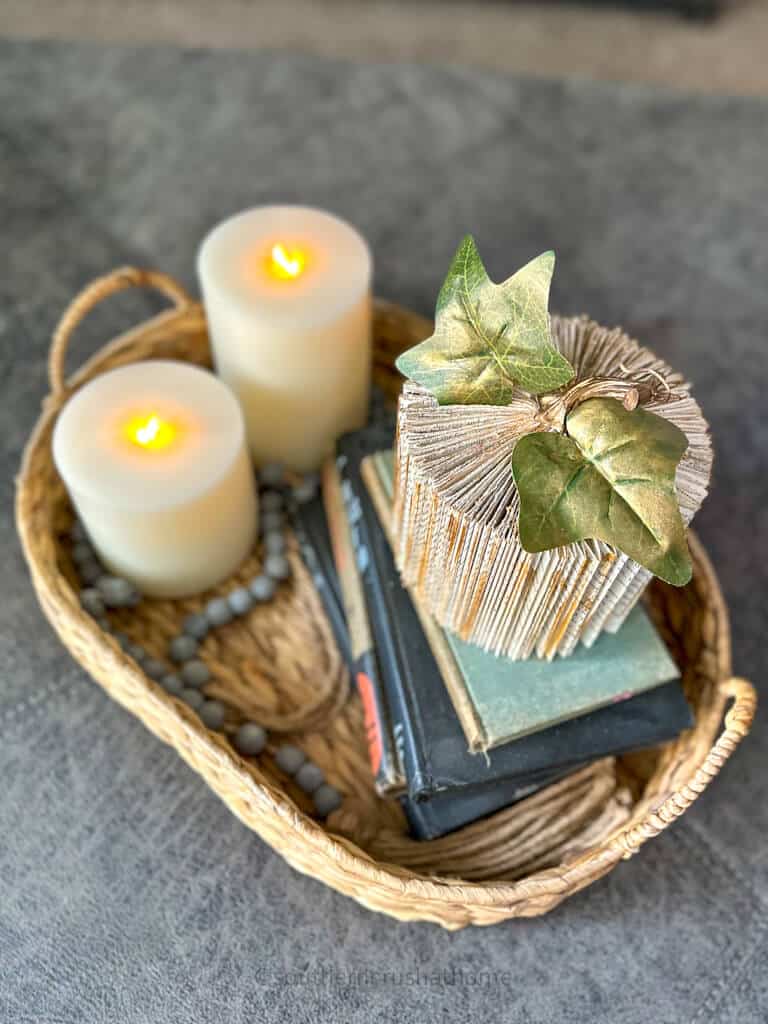 Remember, the possibilities are endless when it comes to decorating with pumpkins. Use your creativity and have fun!
Decorating for fall doesn't have to break the bank. With just a few simple supplies from Dollar Tree, you can create beautiful, unique decorative pumpkins that will wow your guests and make your home feel warm and cozy this season. So grab your pumpkins and get crafting! Happy fall!
Where to Buy Decorative Pumpkins

The Great Pumpkin Challenge
If you are here for the Great Pumpkin Challenge, welcome! I'm so excited for your chance to win! If you have no idea what I'm referring to, start here https://www.southerncrushathome.com/the-great-pumpkin-challenge/
Make sure that you're subscribed to my YouTube Channel HERE where we will announce the winner next week on Friday, October 6th!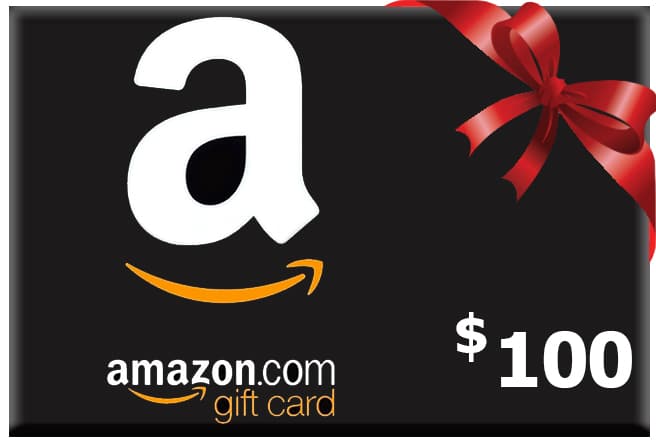 If this is your final post to leave a comment on, when you are finished, head here below to enter your information! WooHoo! Let's G-O!