Southern Crush on the Road in Denton, TX (at Thistle Creative Reuse)
It's no secret how much I love to shop for craft supplies! There are literally so many places here in Denton, TX that I want to share with you. We will start here with Thistle Creative Reuse.
When I found this little craft supply honey hole here in Denton, TX I thought I was in heaven. They take donated scraps and organize them for sale at a discounted price. Let's see if you fall in love with this store, too…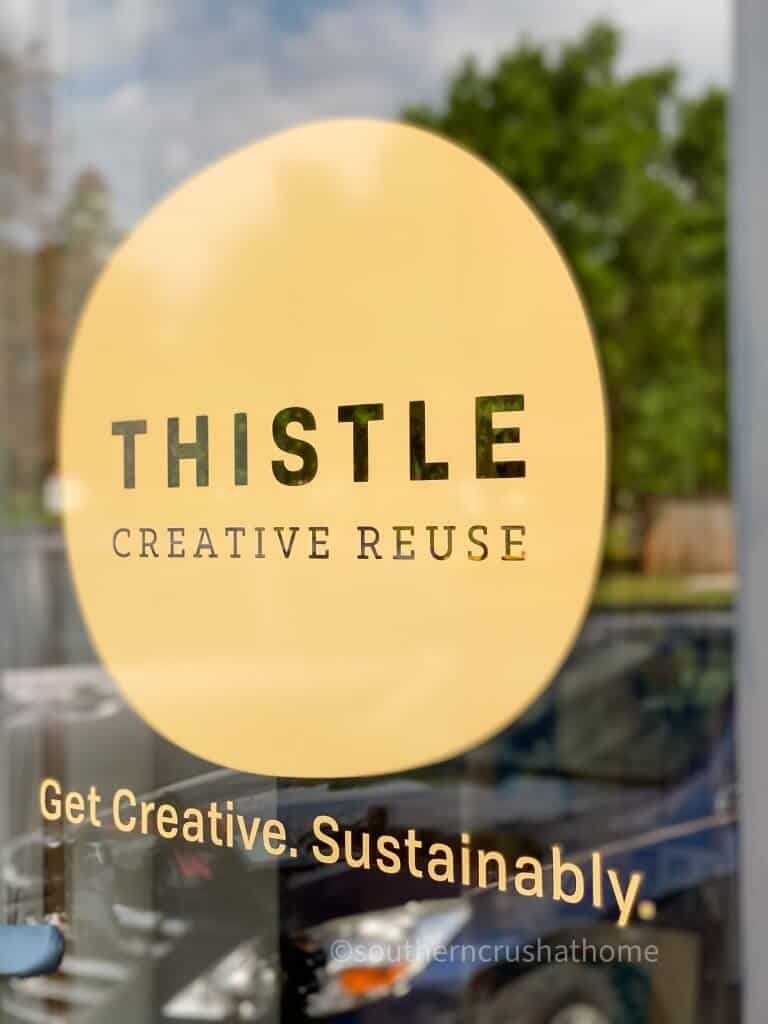 what i love about thistle creative reuse
I'm so glad that Thistle Creative Reuse continues what was started in 2012 with Donna Gregory, Martha Coburn along with many others in Denton, TX with the first Creative Reuse Center that had an all-volunteer staff. By carrying on this amazing effort, we can all enjoy donating and shopping in person and online.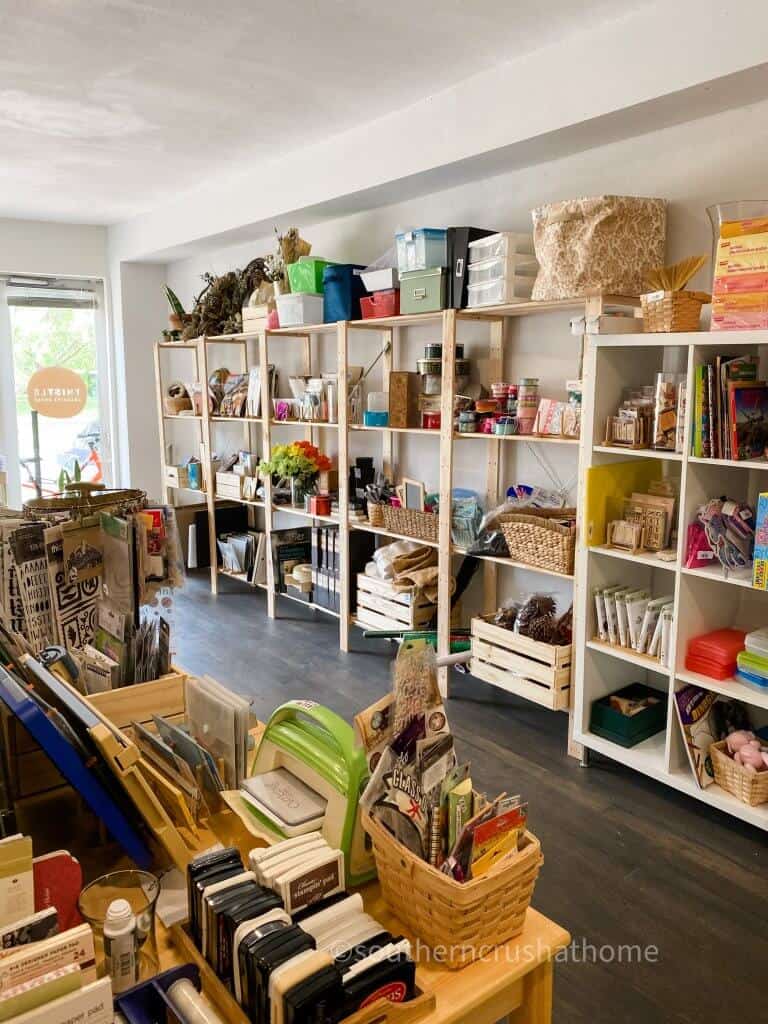 This is more than a craft supply shop. They hold fun workshops and classes such as these:
crocheting
Sybori dyeing
junk journaling
card making
macrame
crafting
embroidery
bees wax wraps
and more…
Read more about these workshops and find out the dates of upcoming workshops HERE.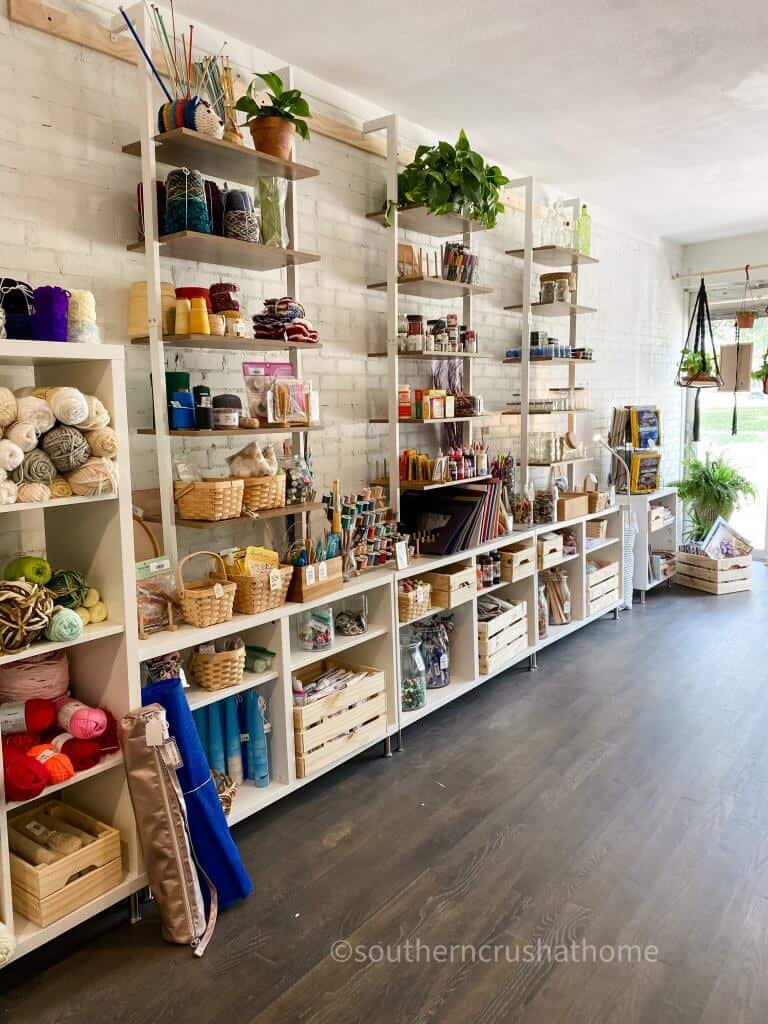 CRAFTING SUPPLIES i found at this denton shop
There were so many things to fall in love with. These are just a few.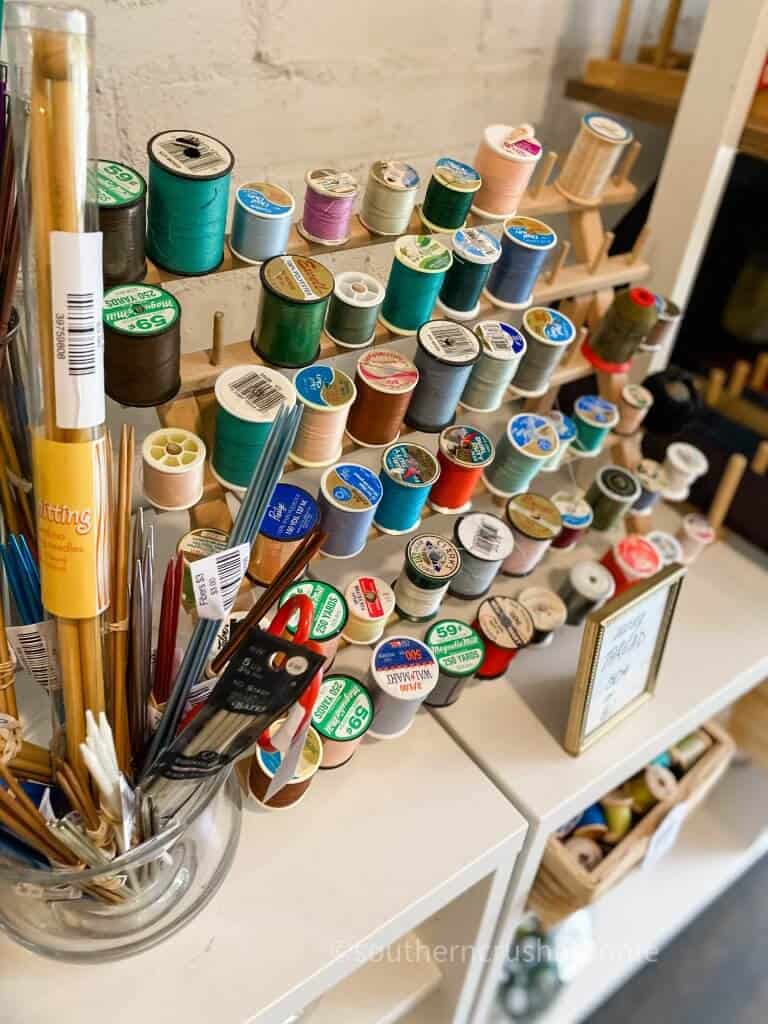 tons of spools of assorted threads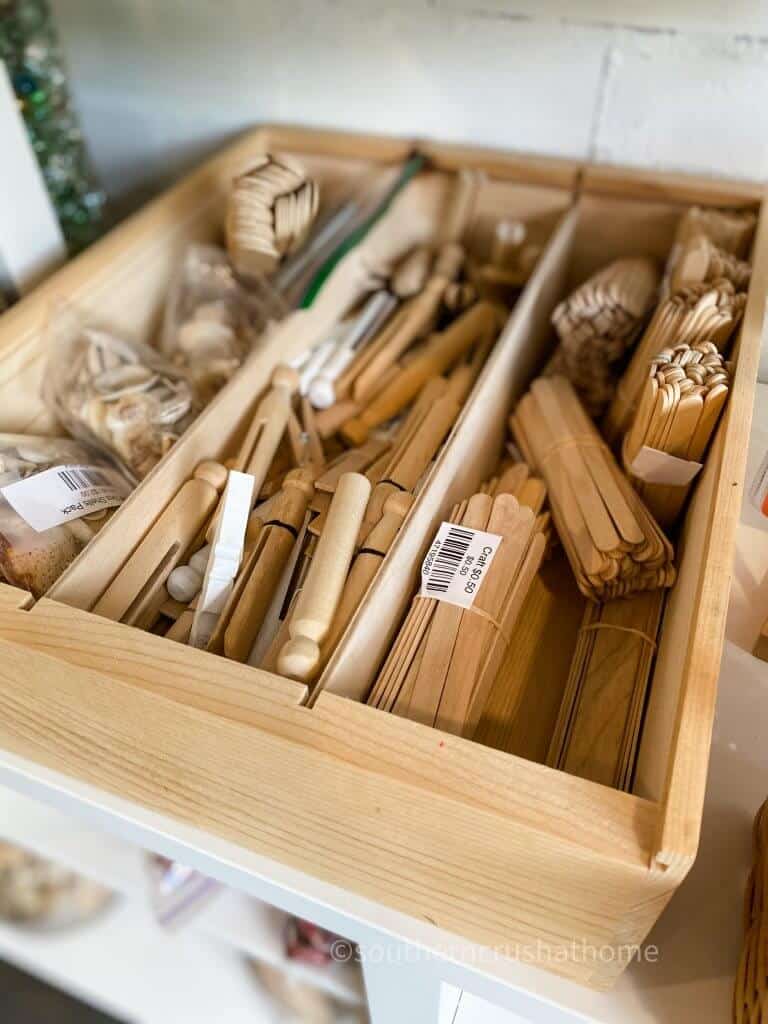 wooden clothes pins and craft sticks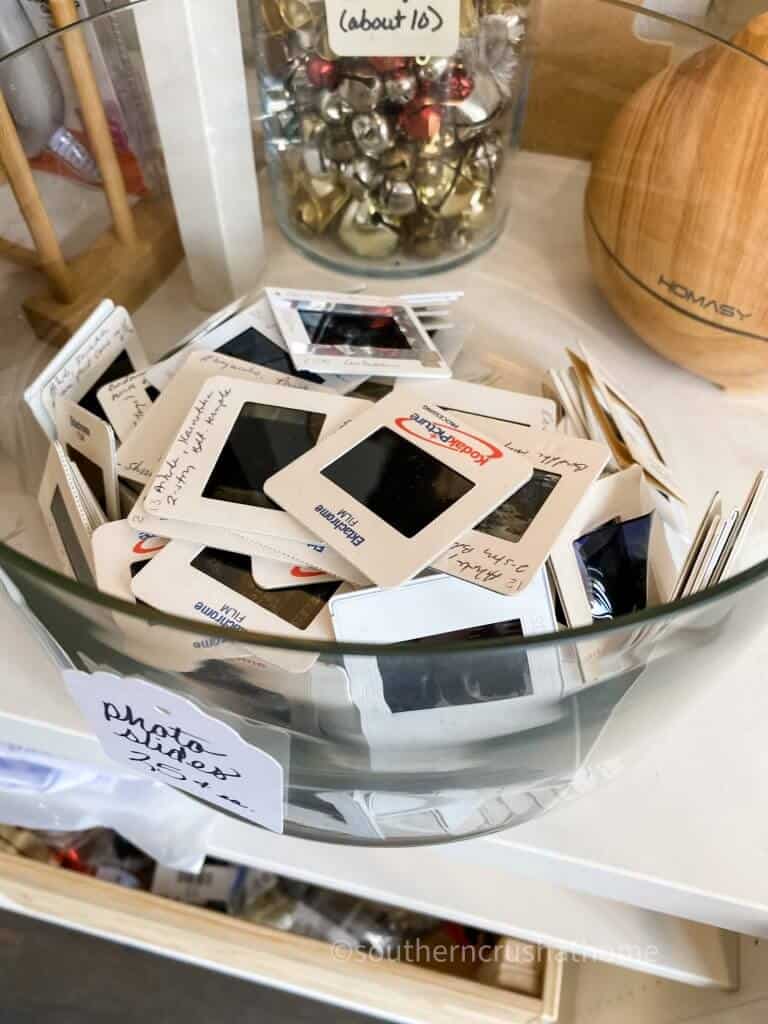 fun photo slides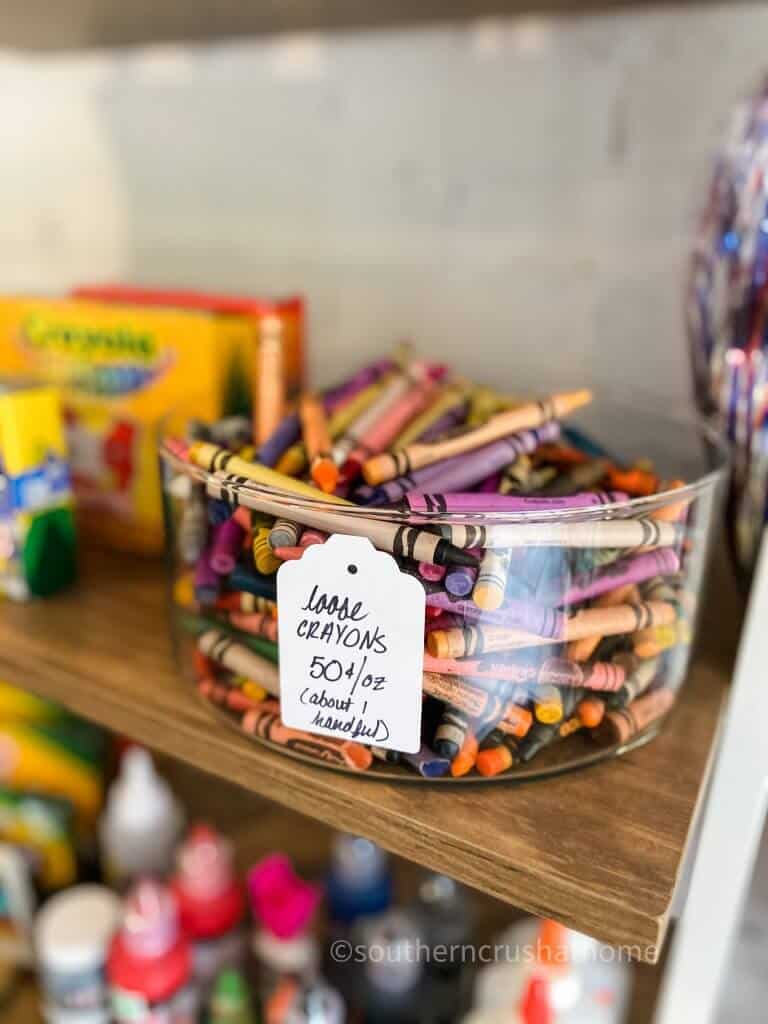 assorted crayons for projects
Wooden rulers and collections of wine corks like used in this project!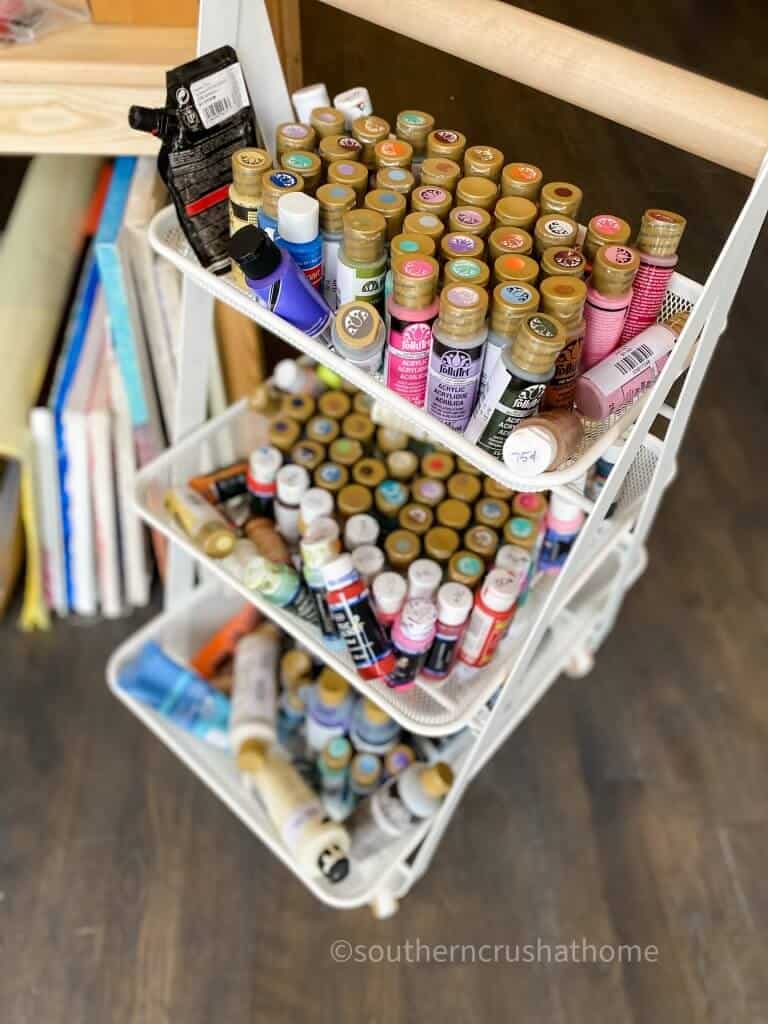 large assortment of craft paints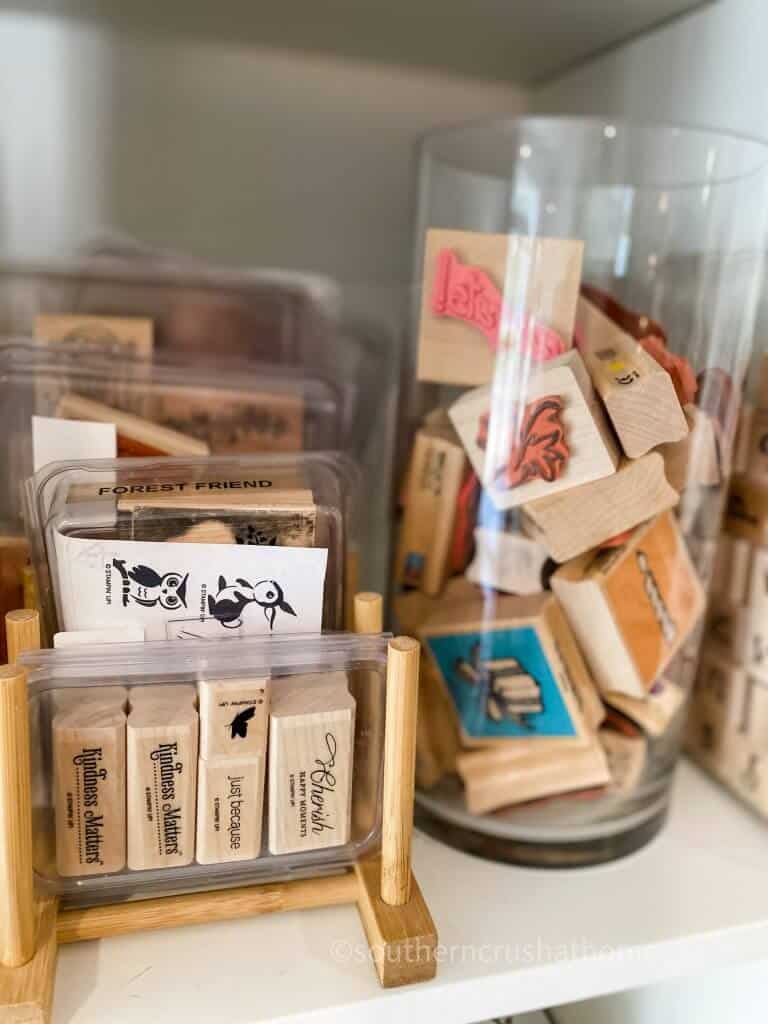 selection of rubber stamps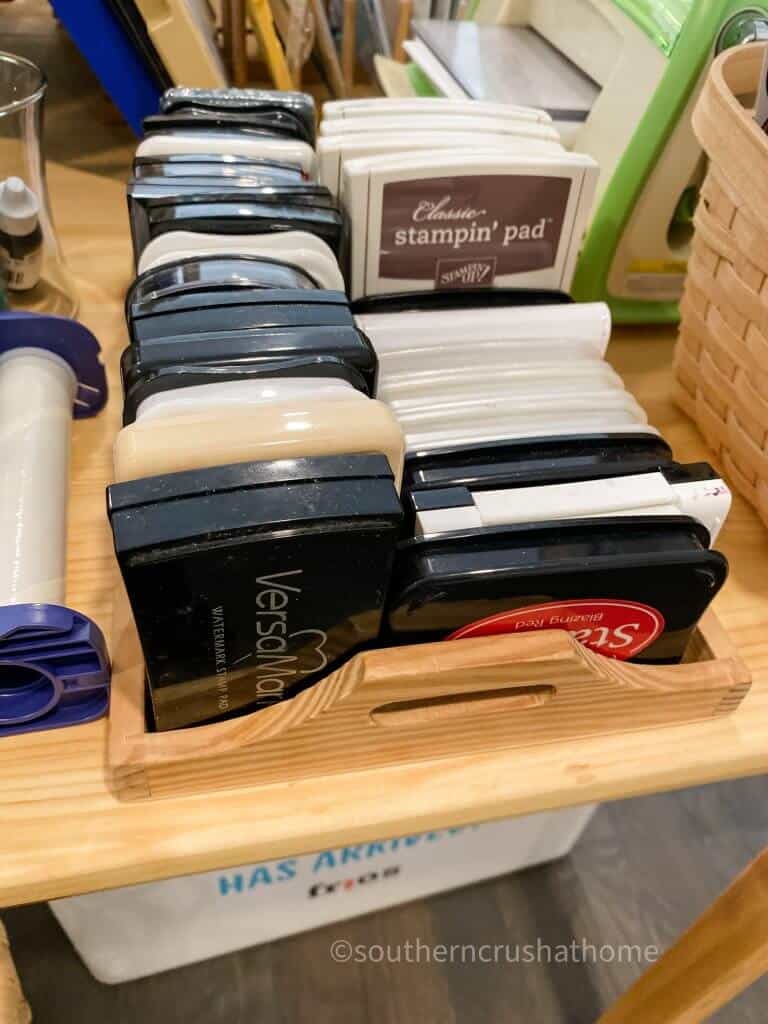 ink pads to go with the stamps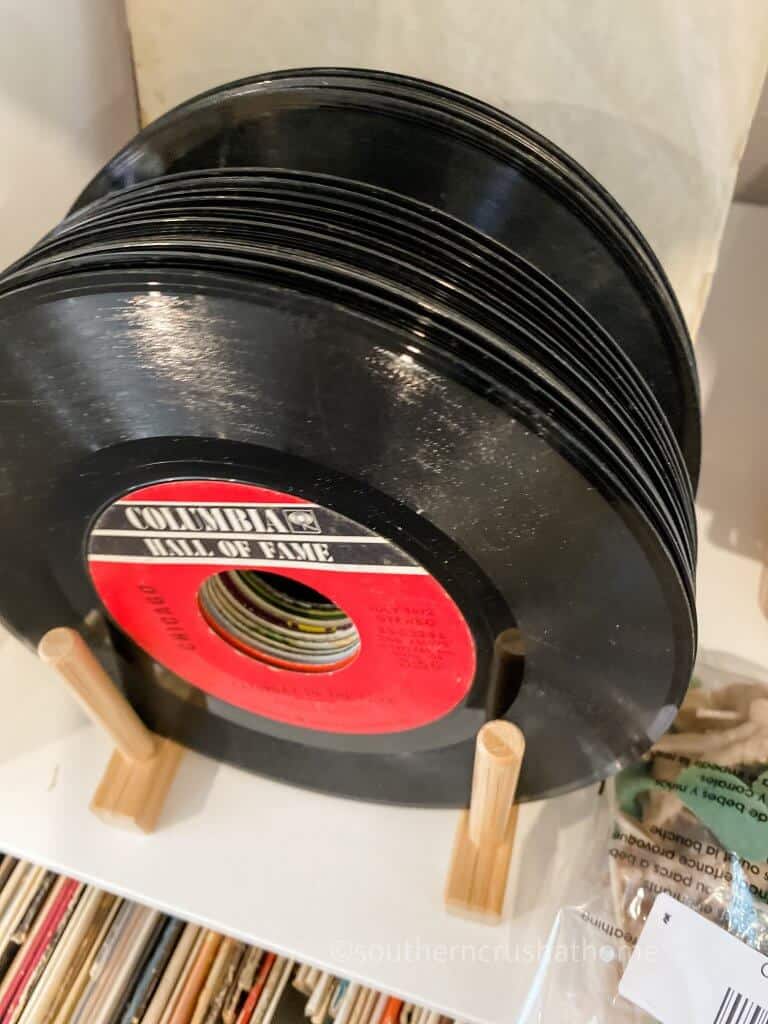 old records to use in fun diy's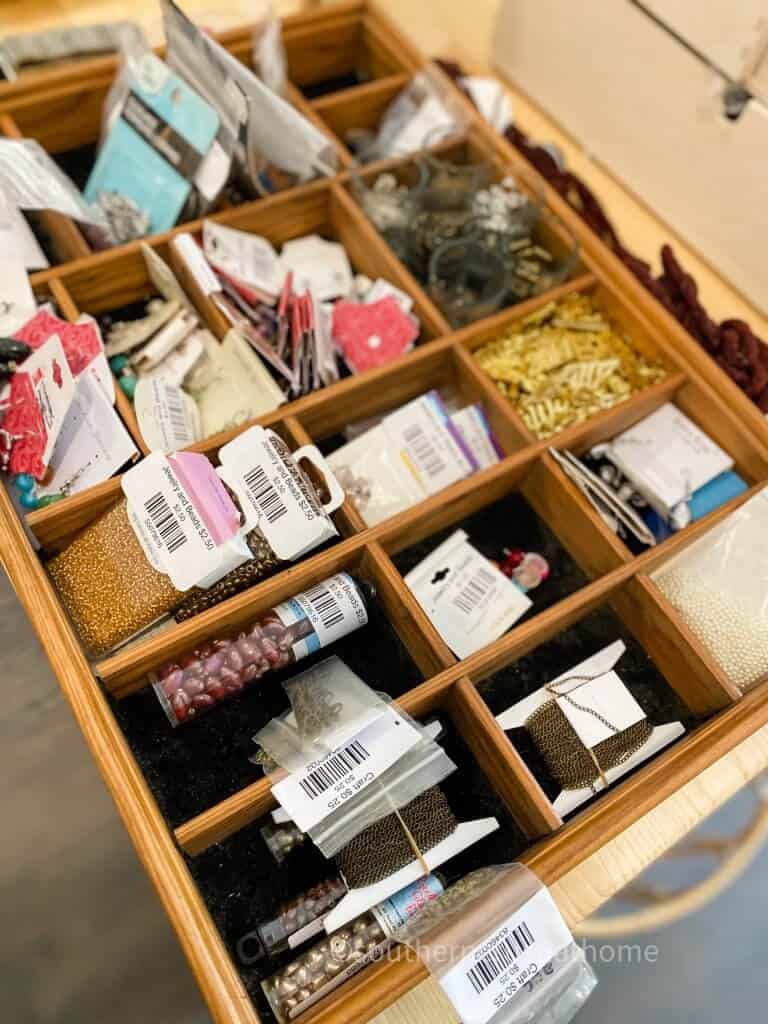 fun assortment of notions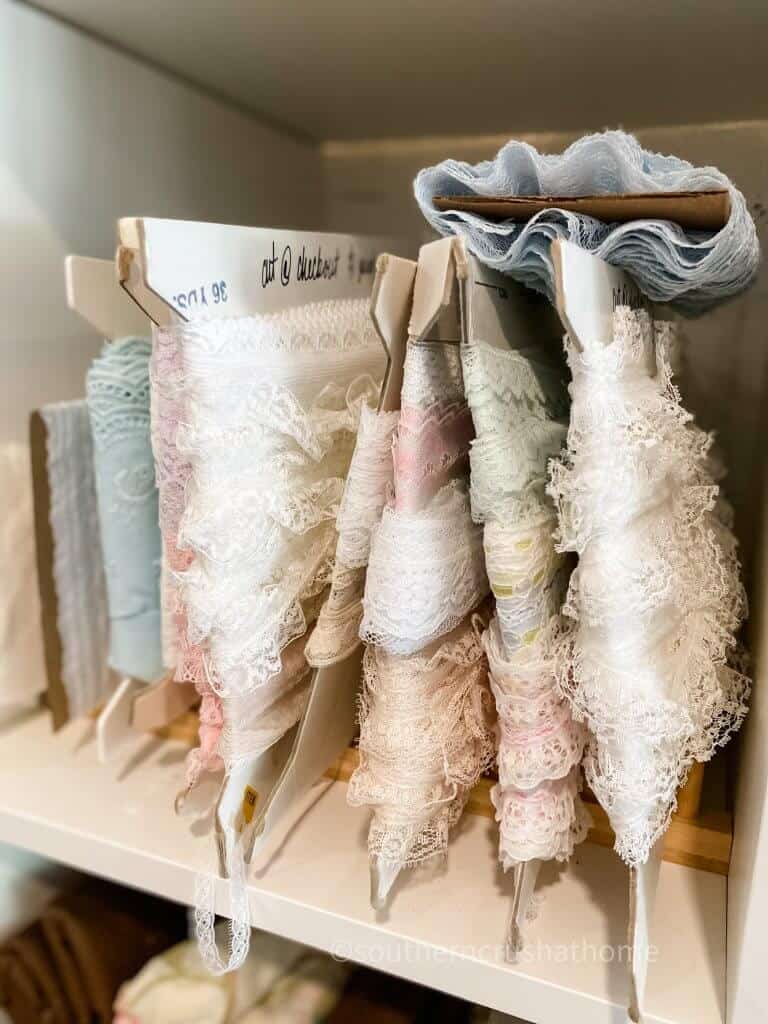 lots of lace trimming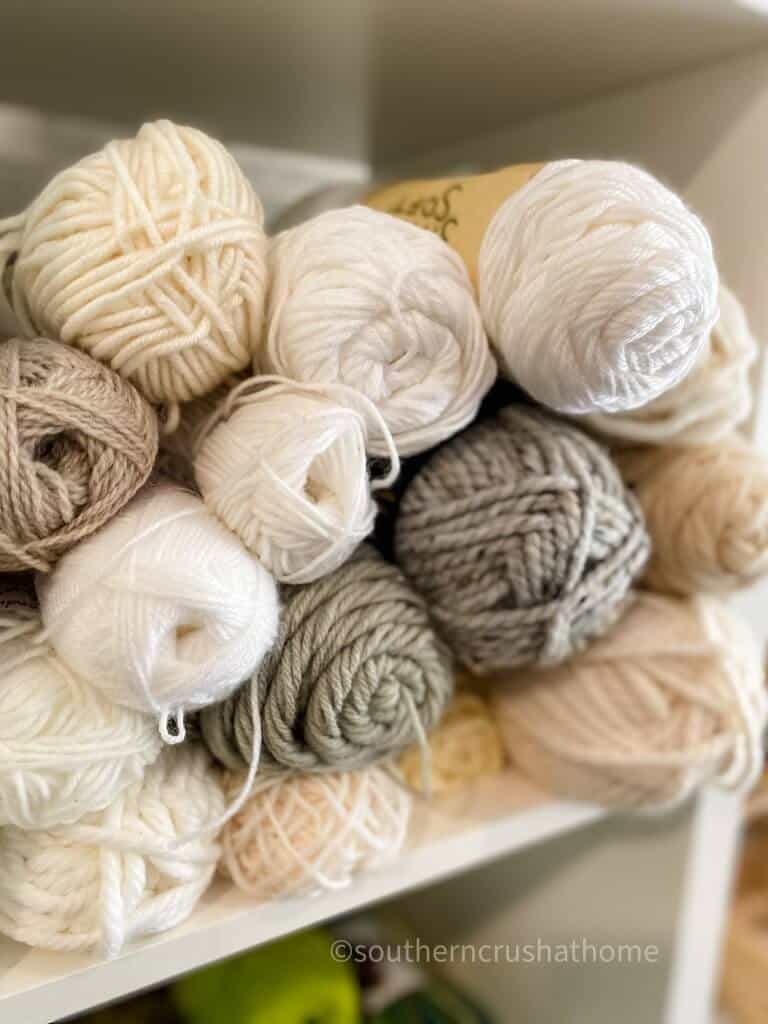 skeens of yarn for crocheting or knitting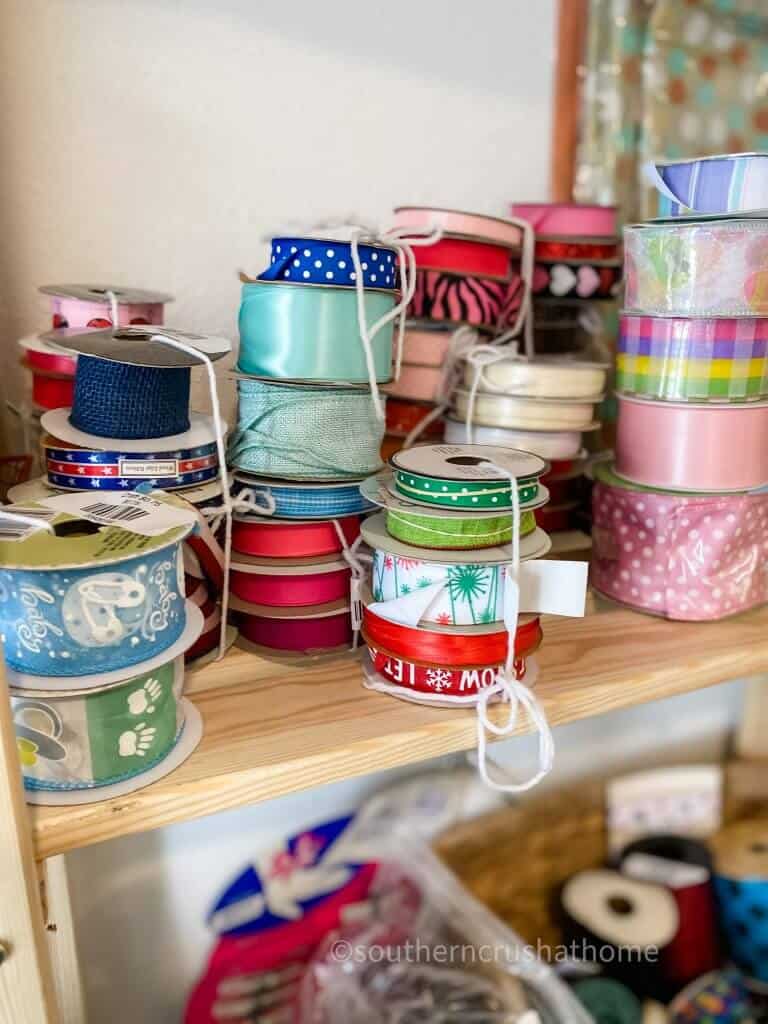 Last but not least, assorted ribbon bundles! Aren't they so cute?
Thistle Creative Reuse accepts donations by appointment for the following items:
art supplies
books and magazines
craft containers
diy tools
fabric, ribbon, yarn
florals
jewelry, beads, notions
stationary
See their site for a list of what is not currently accepted.
Enjoy a fun shopping tour of this little shop below.
What do you think? Do you agree it's sort of a magical craft supply paradise? I could spend hours perusing the baskets and shelves and picking out fun tools and materials to create something wonderful. How about you?
other fantastic places to find great crafting supplies at a discount:
If you enjoy shopping for craft supplies as much as I do, you will definitely want to also check out these posts: