Spring is in the air and the birds are chirping and that is why you'll love making this cereal box craft diy! There's no more perfect time to create a Spring birdhouse for the birds to gather and fill the air with song. This project is so fun and creative using an everyday cardboard cereal box from the pantry.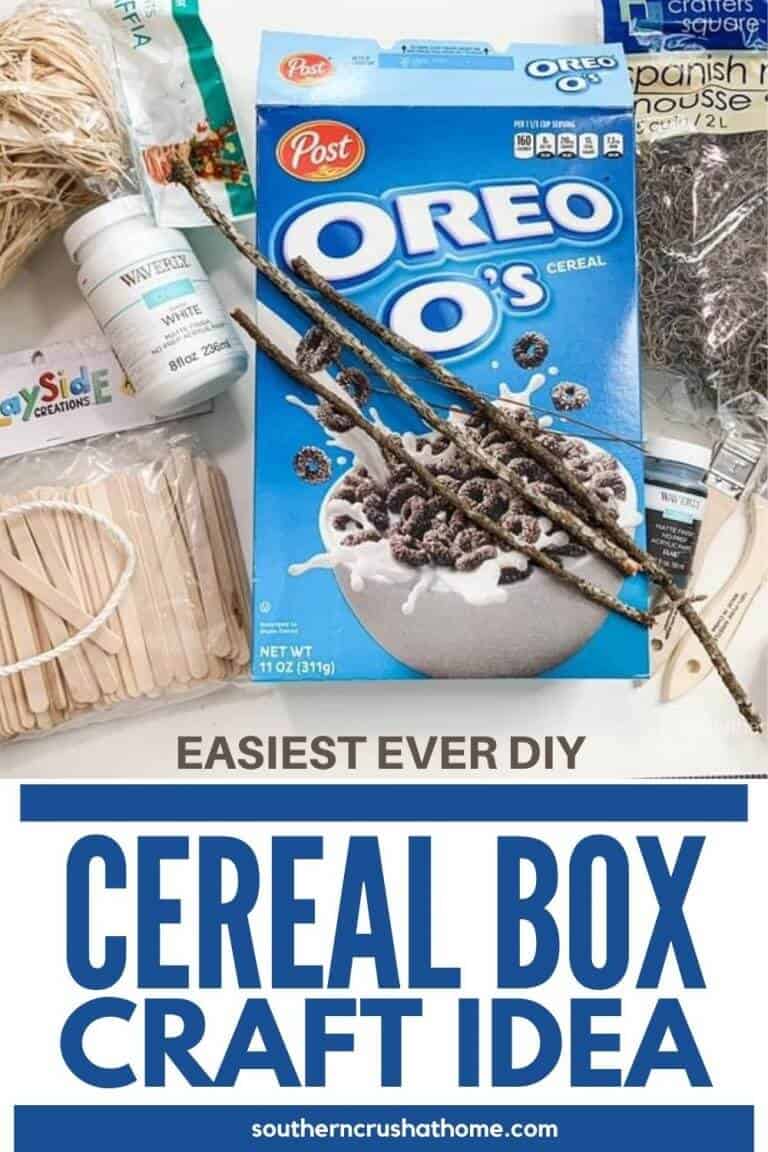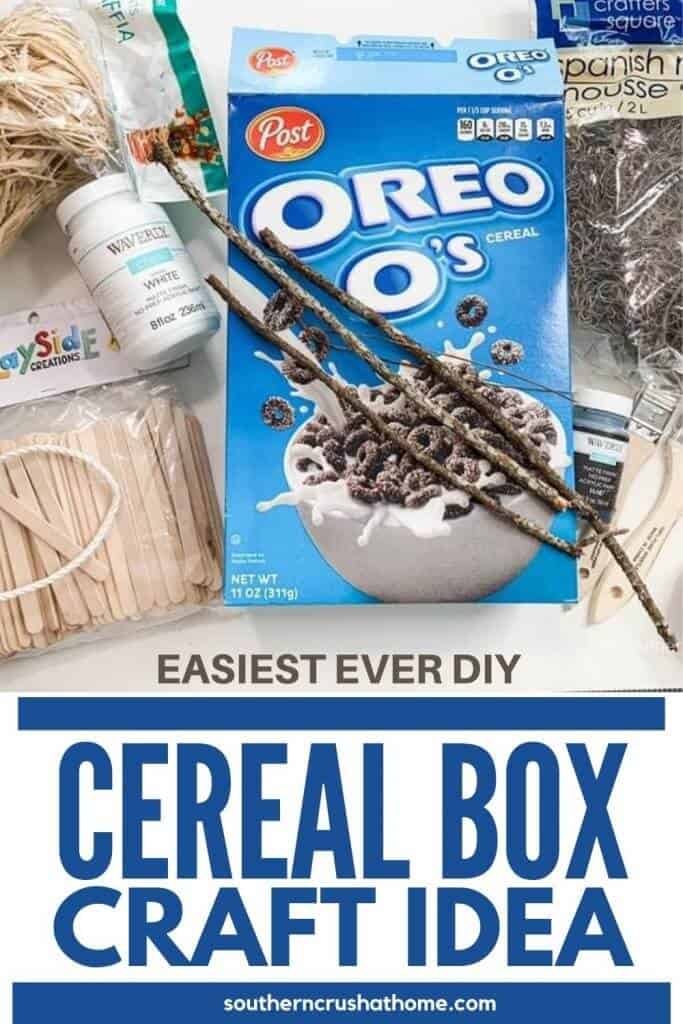 >>BE SURE TO pin this one for later<<
supplies needed for cereal box craft diy birdhouse
Cereal box

Paint of your choice as many colors as you like

Twigs/sticks or Popsicle sticks

Jute or yarn

Raffia or Straw or Moss

Scissors

Glue sticks


Paint brush either artist or chip
This project was crafted by Celebrity Crafter: Amber Strong
Celebrity Crafter's Facebook Page: Amber Strong
Celebrity Crafter's Blog: The Makers Map
It turned out so cute!!!
>>BE SURE TO PIN THIS FOR LATER!<<
Simply Amazing…
If you loved this craft, consider joining us inside Southern Crush Creative Club VIP!
In the meantime, if you love these kind of DIY ideas, you need to be getting my emails, friend! Each week I send out a couple of emails that include updates, crafts, shopping experiences and decor inspiration. Be sure to get yourself signed up below. I can't wait to meet you!
There were so many variations of this one to be made. I hope you will make one for your own.
>>>Leave your thoughts below in the comments please…