How To Make A DIY Wooden Trivet
Learn how to make a DIY wooden trivet with an adorable lemon graphic that is so fun! This is great for your kitchen, as a riser for vignettes, and so much more! It's really easy to make, and so versatile! Keep reading to learn how you can make your own DIY wooden trivet.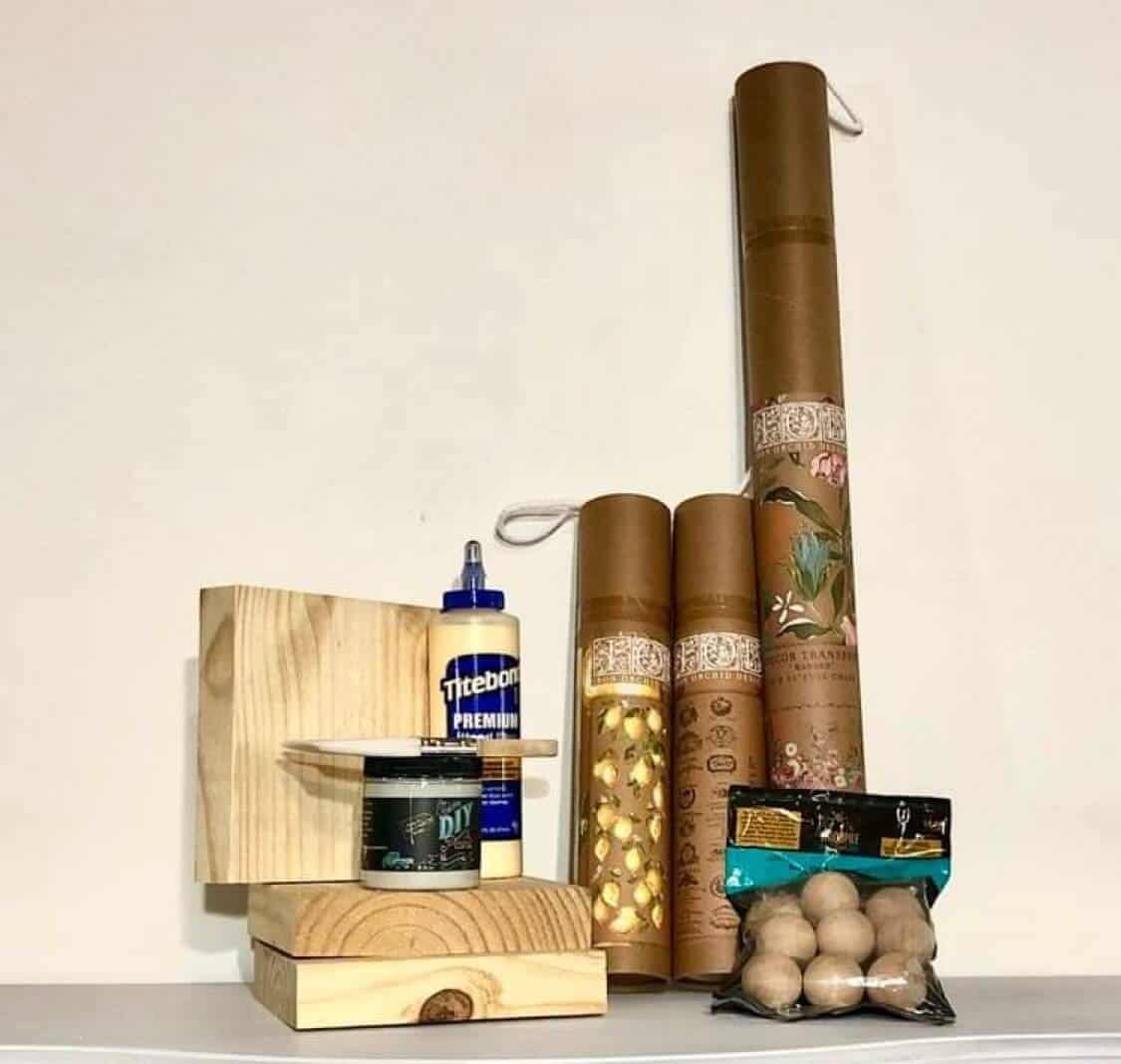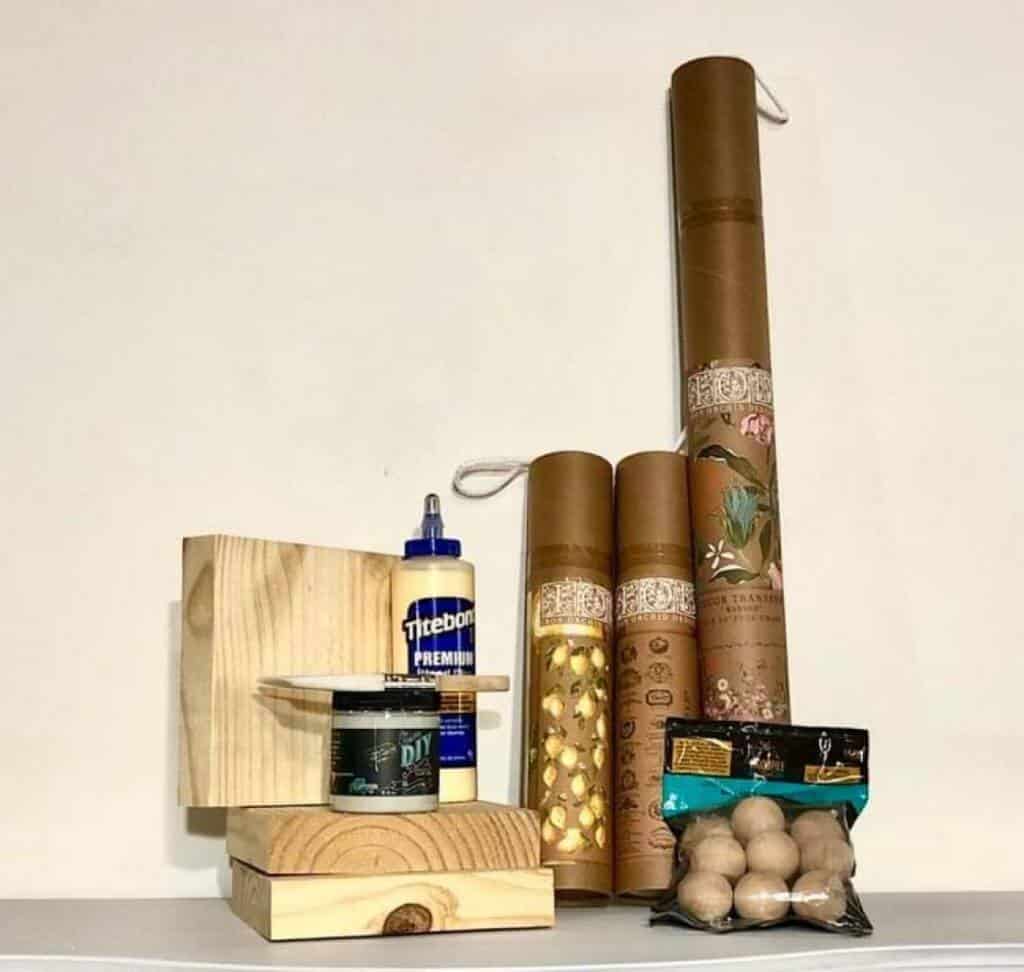 SUPPLIES NEEDED FOR THE DIY Wooden trivet
Wood Blocks
Wooden Ball knobs (Hobby Lobby)
HOW TO MAKE A DIY wooden trivet
This project was crafted by Celebrity Crafter: Joanie Medley Sullivan
Celebrity Crafter's Page: Weathered Wings Furniture and Home Decor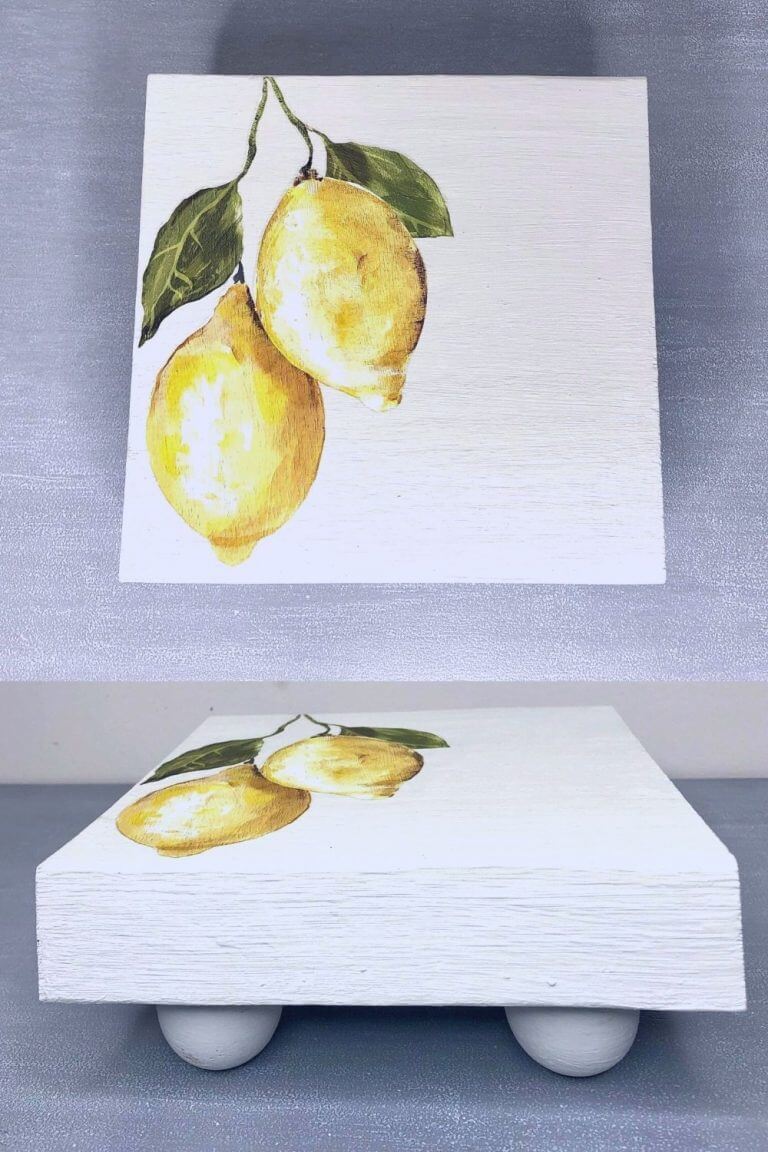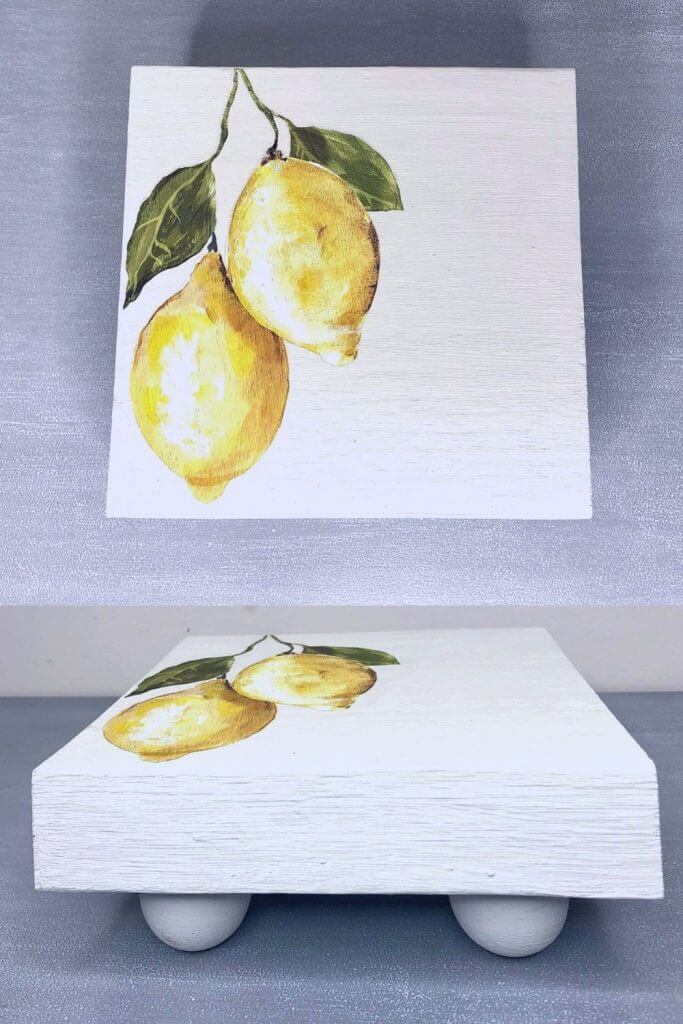 WHERE CAN I FIND wood blocks
You may be able to find the wood blocks at the craft store in the unfinished wood section. Or, if you have any scrap wood that is the size you need. That would be a really budget-friendly way to make these, while using up some scraps. Here are a few additional spots to check:
Amazon – you can find anything, including a small wooden block!
Local craft store – in the unfinished wood section.
Etsy – you may be able to buy these in bulk for cheap.
Thrift stores – look for something you can upcycle or repurpose.
WHERE CAN I DISPLAY MY DIY wooden trivet
Once you make this fun project, you'll be able to decorate with them in so many fun and unique ways. Here are a few ideas to decorate with your DIY wooden trivet:
use it as a small tray for a few treats on a plate
display them with small bud vases
decorate a pretty vignette in your kitchen
gift them to friends and family
use it to display pretty candles, or collectibles
OTHER FUN CRAFTS TO TRY: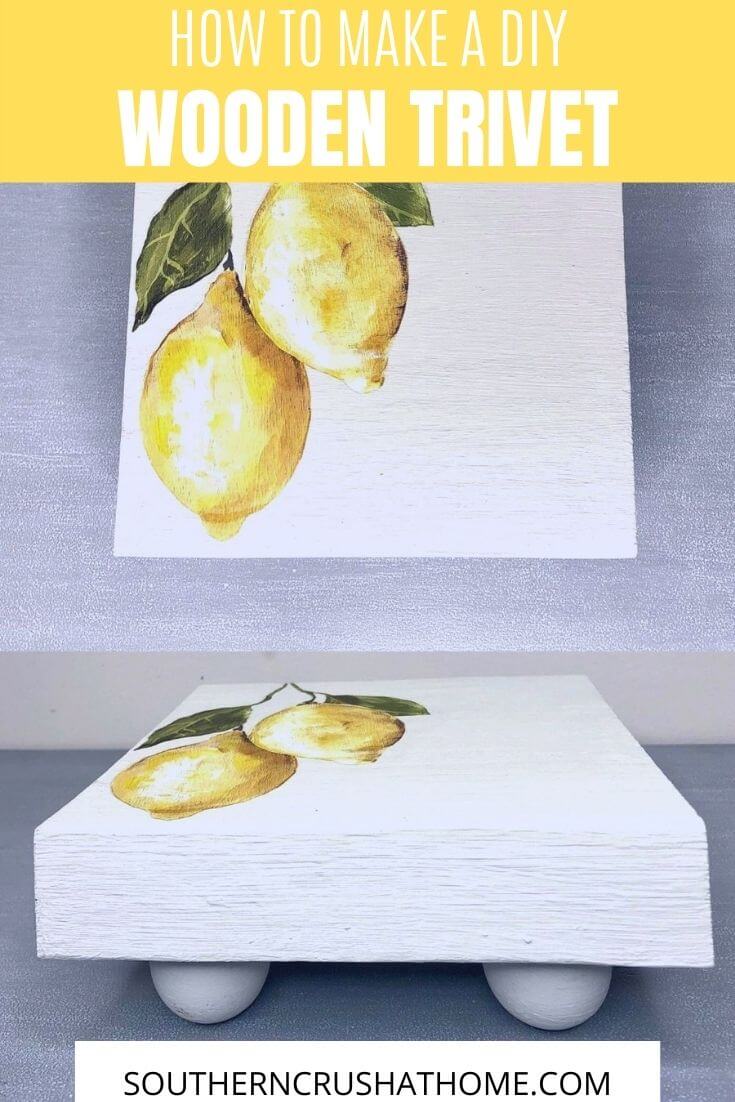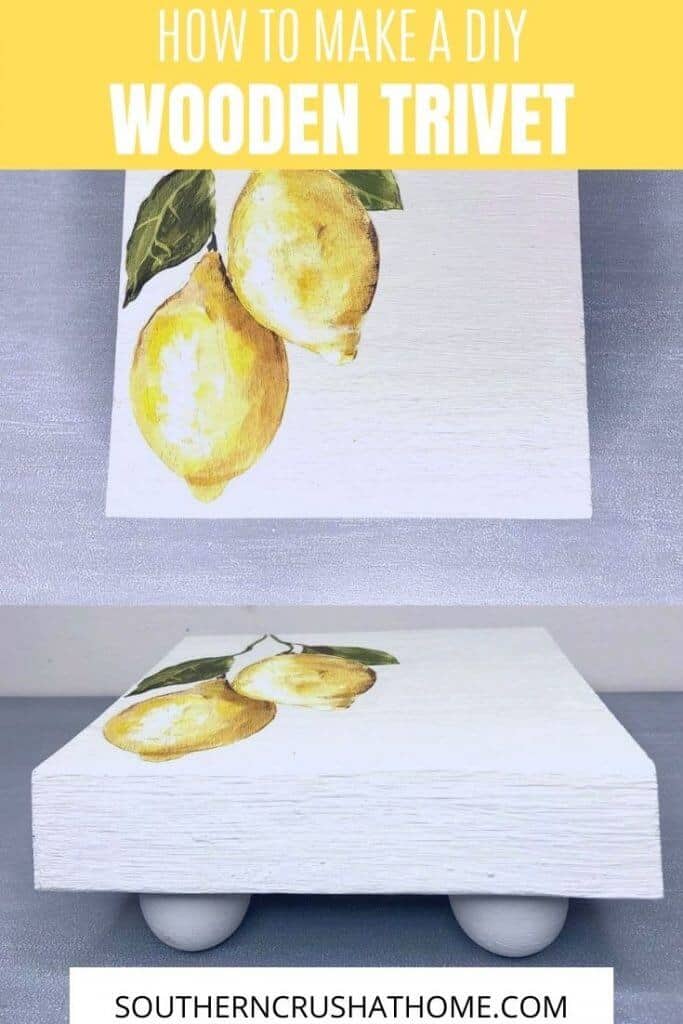 >>BE SURE TO PIN THIS FOR LATER!<<
I love this project because it's easy and inexpensive, plus it's totally on trend!
If you love this craft, consider joining us inside Southern Crush Creative Club VIP! In the meantime, if you love this kind of DIY idea, you need to be getting my emails, friend! Each week I send out a couple of emails that include updates, crafts, shopping experiences, and decor inspiration. Be sure to get yourself signed up below. I can't wait to meet you!
There are so many ways you can use this DIY wooden trivet in your home. You can make a pretty farmhouse style vignette with wood beads.
This wooden trivet would be beautiful displayed on a coffee table with a pretty candle, or little bud vase. The possibilities are endless! I can't wait to see how yours turns out.
>>>Leave your thoughts below in the comments please…