Hardwood Flooring Trends for 2023
When it comes to home renovation, updating your flooring can be the perfect way to give your living space a fresh look. If you plan to update your floors in 2023, it's important to stay up-to-date with the newest trends so that you create a space that is both modern and stylish. Here's a round-up of what's expected to be popular in hardwood flooring trends this year: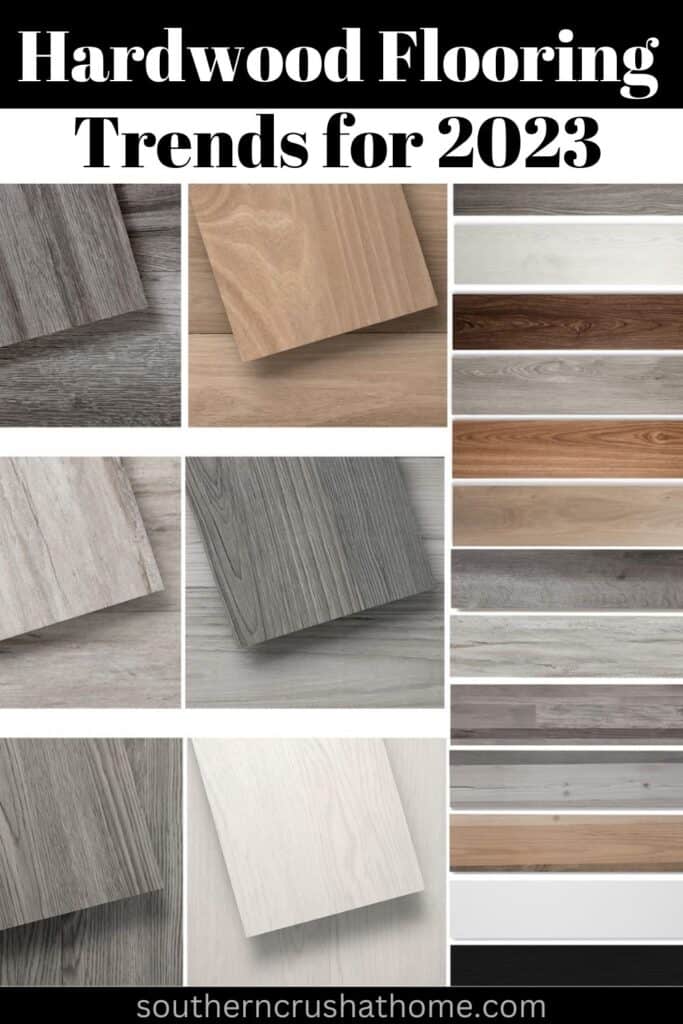 In general, hardwood flooring trends can be split into two main camps: classic and modern. For a timeless look, white oak remains a popular choice for its sturdiness and versatility. Parquet patterns are dynamic, creating a unique visual statement in any room. Large-format wooden floors also make an impact with their sheer size.
When it comes to finishes, low matte looks remain popular but natural oil may become more common as we move into the future.
For those looking for something that stands out from the crowd, honey, cream, and white tones all offer an eye-catching alternative that will keep your home looking fresh in 2023.
This blog post contains affiliate links. The opinions are wholly my own from my own experience. I may earn a small commission from clicks through to the websites that end in a purchase.
The trend is clearly towards American-grown woods, especially white oak, but all of them are seeing a resurgence – red oak, maple, hickory, and old recycled pines.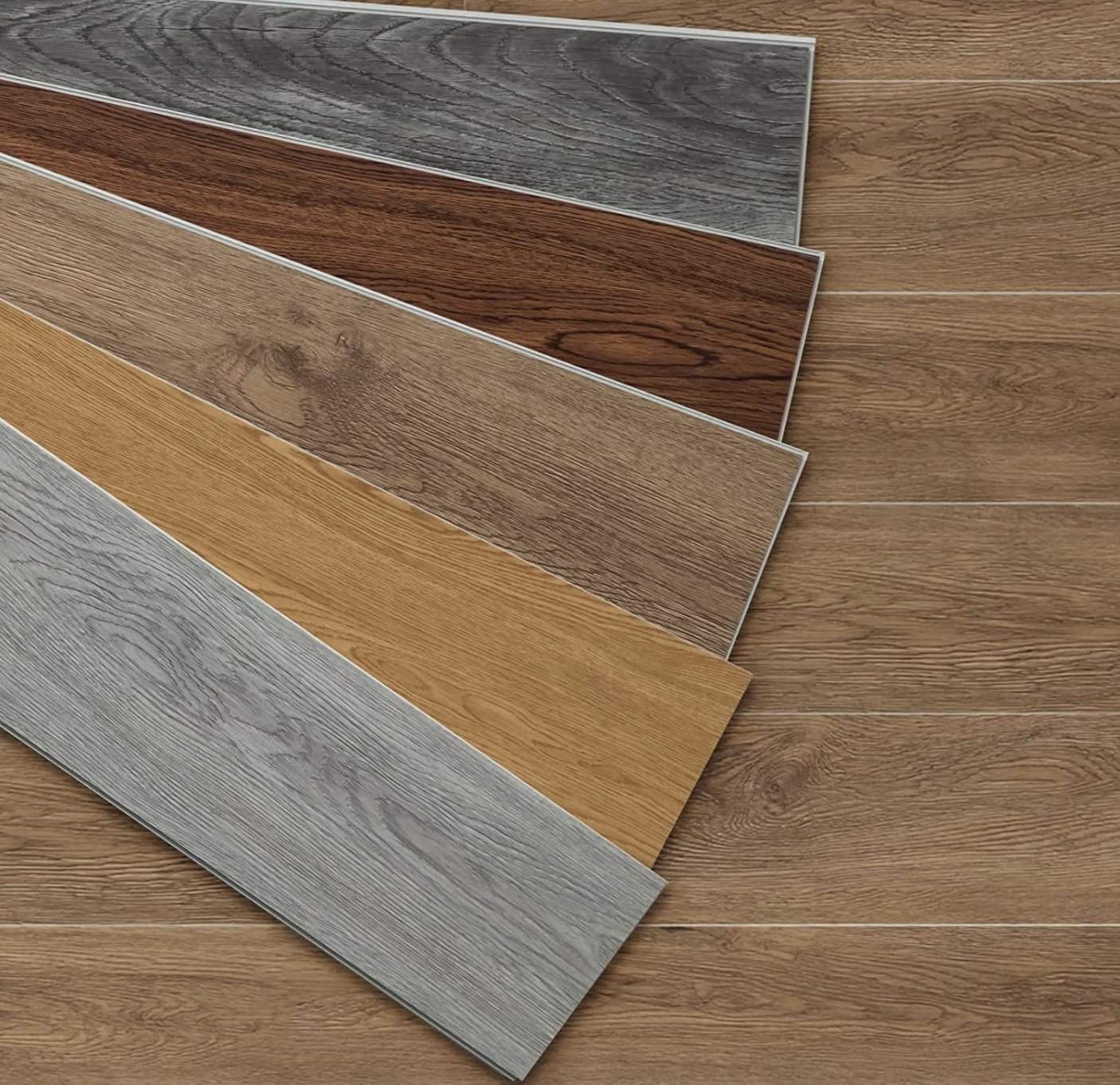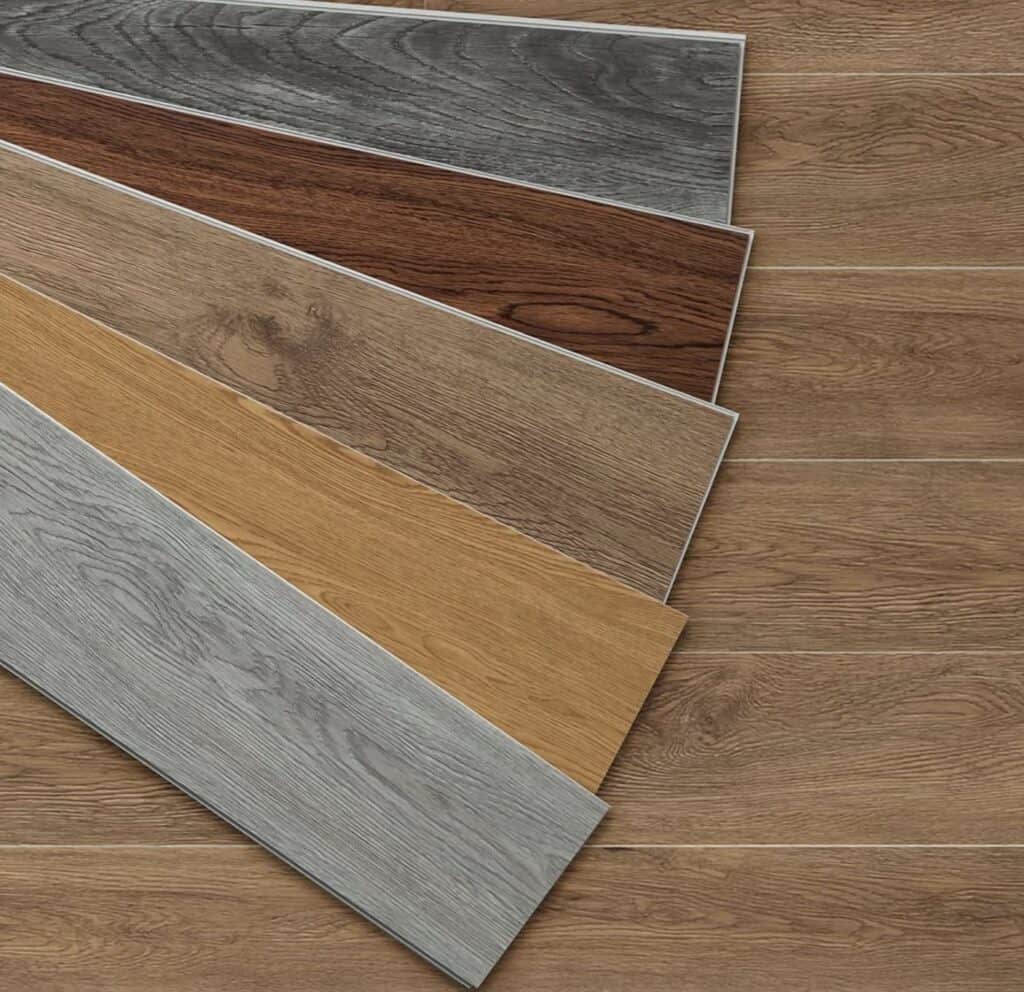 Large-Format Wooden Floors:
In 2023, large wooden planks will be all the rage. Not only do these boards bring modernity to any interior but they also create an open, airy space – even if your rooms are on the smaller side.
Neutral and Natural Colors:
The minimalist trend is still going strong and this applies to flooring too. Neutral tones like honey, cream, and white will be top choices in 2023. These colors will work well with almost any decor style.
Cool Shades:
If you're looking for cool shades for your hardwood floors in 2023, look no further! Light tans, and browns with hints of grey or white will be popular as well as whitewashed finishes. Meanwhile, yellow-toned shades are moving out of favor.
Parquet Design with Dynamic Patterns:
Add some pizzazz to your floors by considering chevron or parquet designs with dynamic patterns for 2023. These customized styles can bring energy and a unique flair into any room.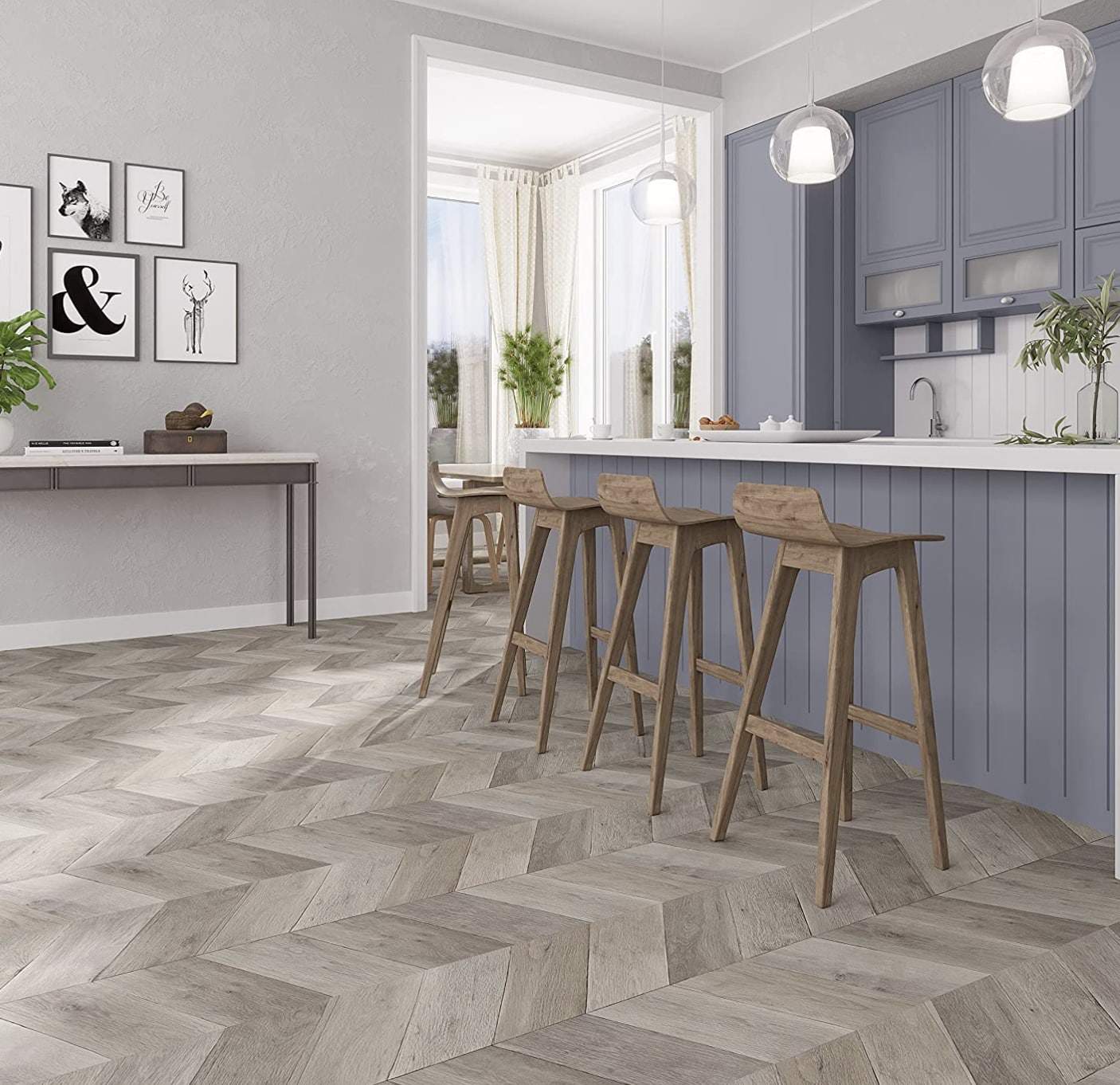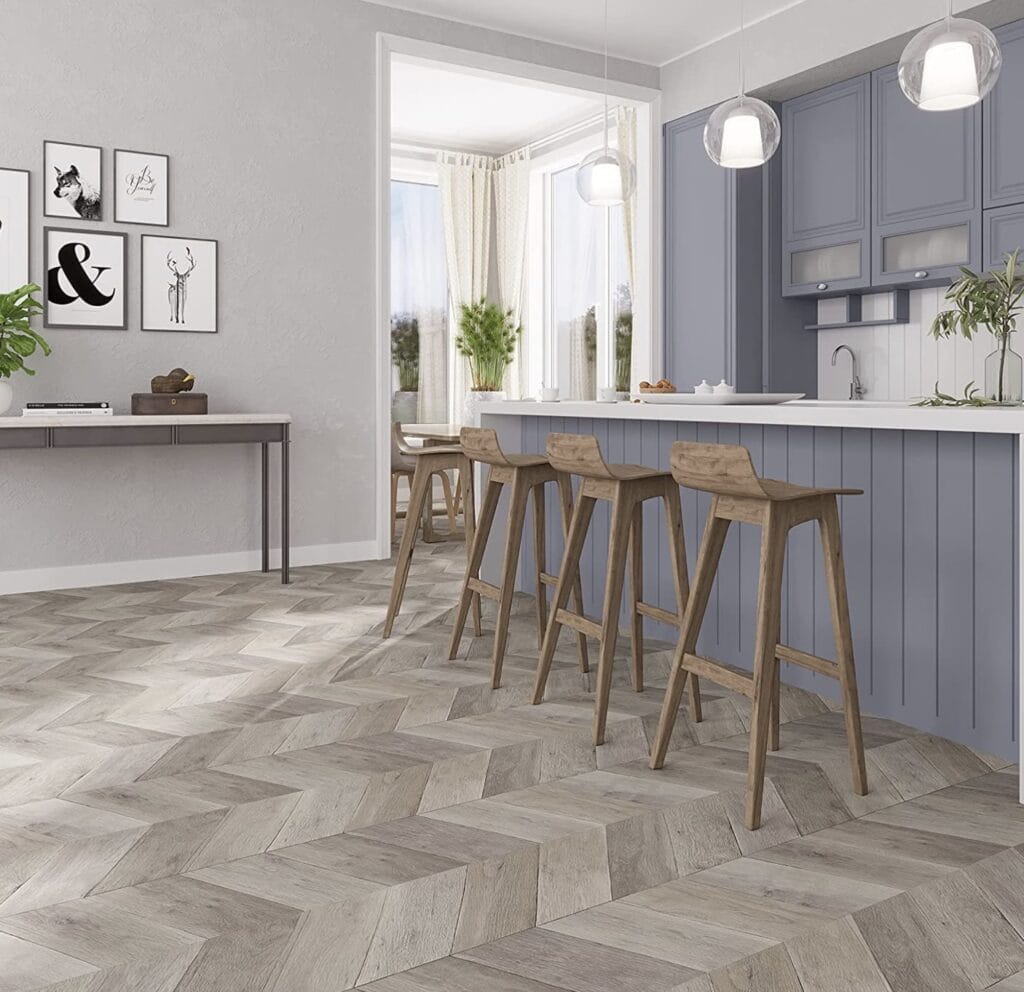 Farmhouse Style Flooring Trends:
Add some rustic charm to your home with farmhouse-style flooring!
Hardwood, tile, and reclaimed wood are all popular options. Distressed and weathered finishes can create a vintage or antique look and wide-plank flooring can create a spacious feel. Neutral colors and natural materials are often used to achieve a timeless look.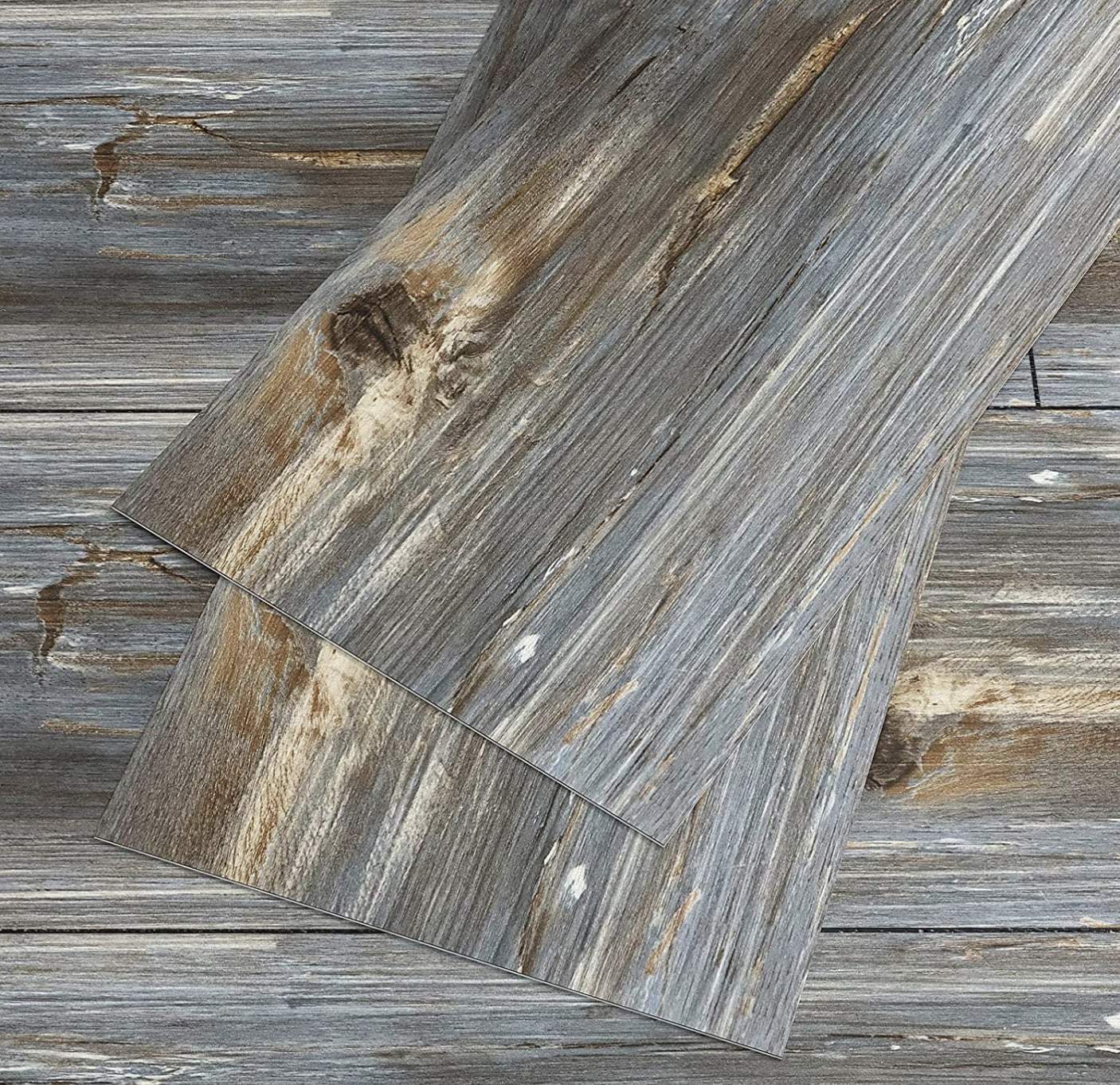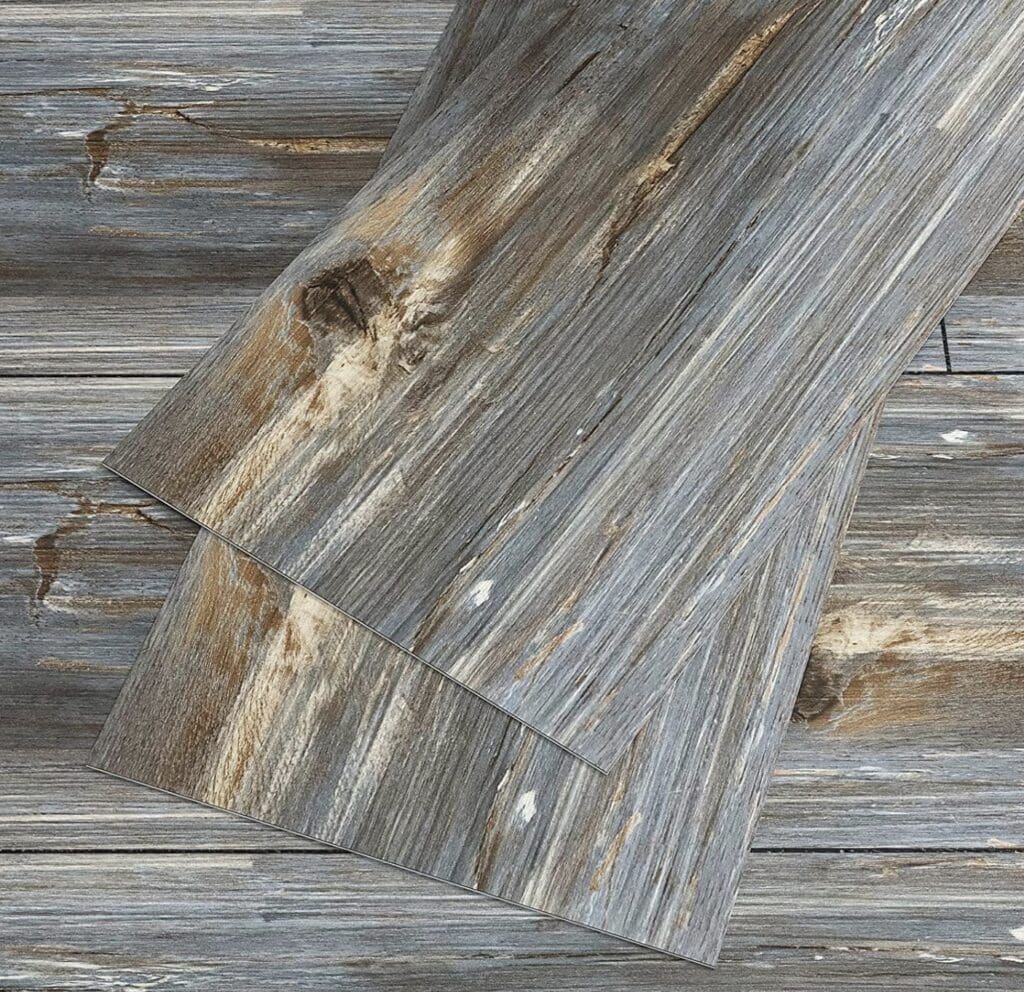 Engineered Vinyl Plank Flooring:
Vinyl plank flooring is a popular flooring option for many homeowners because of its strong construction, versatile design options, and impressive durability.
Constructed from polyvinyl chloride (PVC), it features layers of aluminum oxide to prevent light scratching and scuffs, a clear film layer for protection against ripping, and a high-resolution printing of wood grain patterns for a realistic look.
Vinyl plank flooring comes in an array of colors and styles to fit all interior design schemes and can be installed in different patterns like herringbone or chevron to add a unique touch.


Its low-maintenance requirements make it ideal for busy households – highly resistant to fading, staining, wear and tear as well as moisture – making vinyl plank flooring the perfect choice for any home.
This is what I have in my own home and "it takes a licking and keeps on ticking!"
Hardwood Flooring Finishes, Sheens, and Textures
Whether you're seeking a timeless look or want to add a modern touch to your home, hardwood flooring is a perfect choice. From finishes to sheens to textures, there's something for everyone. Here is a closer look at the different features of hardwood flooring that you should consider when making your selection.
Flooring Finishes:
Polyurethane finish is the most popular type of hardwood floor finish, and it is available in both water-based and oil-based versions. This type of finish is durable, and scratch-resistant, making it an excellent choice for high-traffic areas.
Acid-cured finish offers even more endurance than polyurethane, but this option does require professional installation and has a strong odor. Other types of finishes include wax, penetrating oil, and UV-cured finish.
Hardwood Sheens:
When it comes to sheen, hardwood floors have extra matte to high gloss options. The extra matte finish is best suited for contemporary homes while high gloss gives off a more traditional look. If you're looking for a balance between the two styles, satin semi-gloss finishes are ideal.
Wood Floor Textures:
Texture also plays an important role when selecting the right hardwood flooring for your home. Floors with smooth surfaces are sanded down while textured surfaces may be wire-brushed, hand-scraped, or distressed finishes. Textured floors can add unique character as well as help hide scratches and dents when they occur.
Mix up different wood textures for a more rustic feel when revamping your floors in 2023. Popular textures include hand-scraped, wire-brushed, and distressed finishes – perfect for creating a cozy atmosphere at home!
Reclaimed Wood Flooring Trends:
Revered by homeowners for its unique character and environmental friendliness, reclaimed wood flooring offers a distinctive way to add warmth and style to a space. This type of flooring can be sourced from a variety of places such as existing buildings, old barns or even repurposed fencing or paneling.
Reclaimed wood flooring offers numerous advantages. Its one-of-a-kind aging patina and rustic appearance provide charm that many find irresistible, while its reuse of materials leads to more sustainable practices, reducing the homeowner's environmental impact.
On the other hand, some challenges accompany this option. Reclaimed wood may require additional preparation and finishing work due to any existing damage or wear, and sourcing and installation costs can exceed those of new wood flooring.
Before making a final decision on reclaimed wood flooring, homeowners should take stock of both the benefits and drawbacks of this choice in order to make an informed decision. Working with an experienced professional can ensure that installation is done properly and with minimal hassle.
Now that you know all about the various components of hardwood flooring, you can make an informed decision on which type works best in your space! With proper care and maintenance, hardwood floors can last for years to come – offering timeless beauty day after day.
Hardwood Floor Stain and Color Trends
Hardwood floor stain and color trends are constantly evolving and changing. To help you stay up to date, here are some of the latest hardwood floor stain and color trends.
Dark and Cool Tones:
Dark and cool tones are gaining popularity for hardwood floors this year. Rich browns, graphite, and other shades create a sophisticated and elegant look that adds an extra dimension to any space. When combined with light walls, these dark tones can help to brighten up the room and add a modern touch.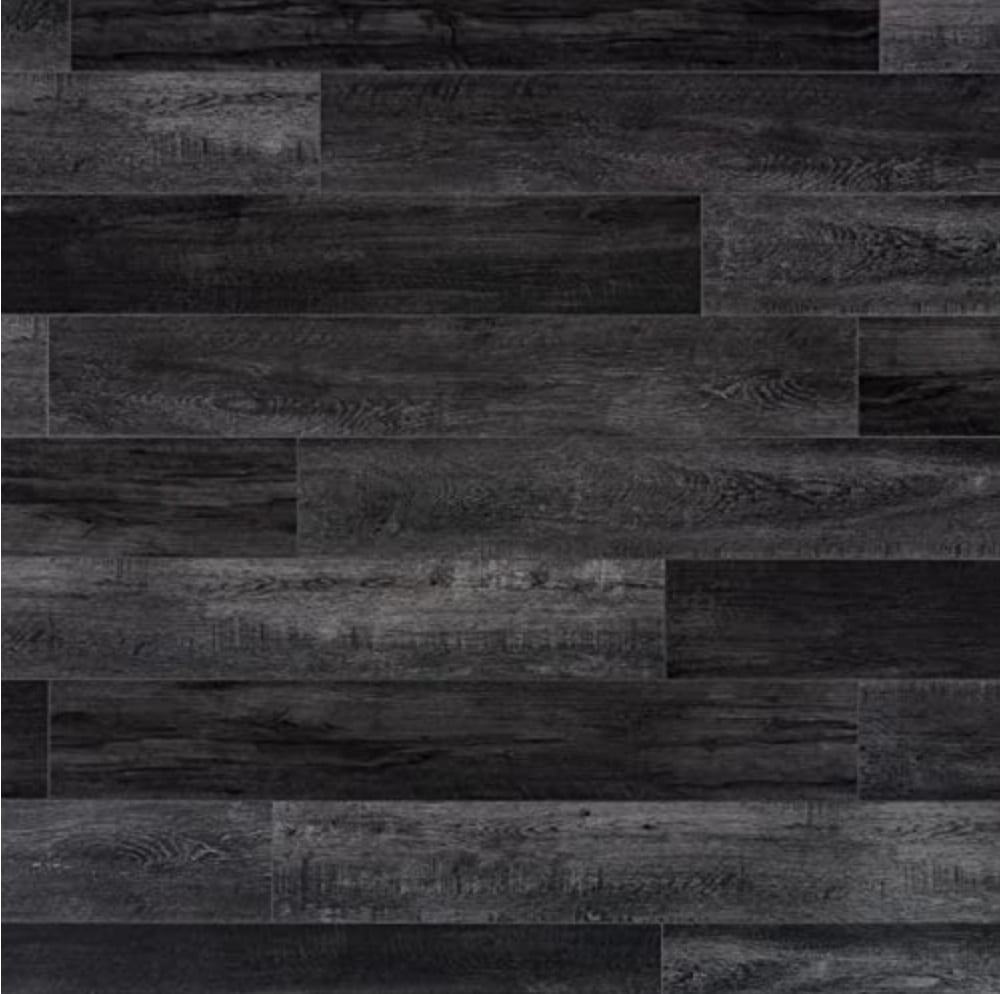 Light Tones:
Light tones, including natural hues, and whitewashed and grey-washed finishes also help make a space appear brighter, more open, and airy.
Redder and Warmer Tones:
Warmer tones are still a popular option for hardwood floors. Redder shades create a cozy atmosphere that adds a sense of warmth and comfort to any space, giving it an inviting and inviting feel.
Traditional and Modern Styles:
Combining traditional styles with modern designs, colors, and patterns is also popular this year, with herringbone or chevron patterns being used in more modern interiors while wide plank floors and distressed finishes remain popular in traditional interiors
By incorporating these trends into your home you can create an elegant yet timeless look that will stand the test of time.
What's Out of Style for Hardwood Flooring in 2023
While there are many trends to look out for when it comes to hardwood flooring in 2023, there isn't necessarily a consensus on what exactly is out of style. That being said, it's always a good idea to keep an eye on emerging trends to ensure that your home's interior design remains fresh and modern.
Most flooring with deep red tones, orange or yellow undertones or a semi-gloss or high sheen finish are out. Cheap parquet flooring and exotic bamboo flooring are out of style as well as they are not as durable as first believed.
The Pros and Cons of Hardwood Flooring
Note that this table is not exhaustive, and the pros and cons of hardwood flooring may vary depending on factors such as the specific wood species, finish, and installation method, as well as the individual's preferences and needs.
| Pros | Cons |
| --- | --- |
| Timeless aesthetic | Cost |
| Durability and longevity | Installation can be complicated |
| Adds value to the home | Prone to scratching and denting |
| Can be refinished multiple times | Sensitive to moisture and humidity |
| Natural and sustainable material | Can be noisy |
| Low maintenance | Can be slippery when wet |
| Variety of wood species and finishes | Not ideal for high-traffic areas |
| Can improve indoor air quality | Can be uncomfortable to stand on for long periods |
| Versatile and can complement a variety of styles | Requires regular maintenance and cleaning |
| Hypoallergenic | Not ideal for homes with pets or young children |
Tips for Caring for Hardwood Floors
To care for hardwood flooring, consider the following tips:


Vacuum or sweep regularly: Use a soft-bristle broom or a vacuum cleaner with a floor brush attachment to remove dirt, dust, and debris regularly. This prevents scratches and other damage to the floor. This is my favorite hardwood floor vacuum cleaner.
Wipe up spills immediately: Water and other liquids can damage hardwood flooring, so clean up spills immediately with a soft, dry cloth or mop.
Use a cleaning solution specifically for hardwood flooring: Avoid using harsh detergents or abrasive cleaners on hardwood flooring, as they can cause damage. Use a cleaning solution recommended by the manufacturer, or a solution made specifically for hardwood flooring like this one by Bona.
Use protective pads under furniture legs: Place felt or rubber pads under furniture legs to prevent scratches and other damage to the floor.
Avoid wearing high heels or cleats on the floor: High heels and cleats can scratch and dent hardwood flooring. Consider wearing soft-soled shoes or protective slippers like these instead. Don't forget your four-legged friends need protective socks, too!
Control the indoor environment: Extreme temperature and humidity changes can cause the hardwood flooring to expand or contract, leading to gaps or warping. Keep the indoor environment as stable as possible.
Refinish the floor as needed: Over time, hardwood flooring may become scratched or dull. Refinishing the floor can restore its appearance and extend its lifespan.
Add Area Rugs: The right rug will add instant style to your room. It will be soft on your feet and protect your hardwood flooring investment. If you're looking for some stylish and affordable area rugs you can buy online, check out this article Best 8×10 Blue Area Rugs for Your Living Room (plus Rug Size Guide)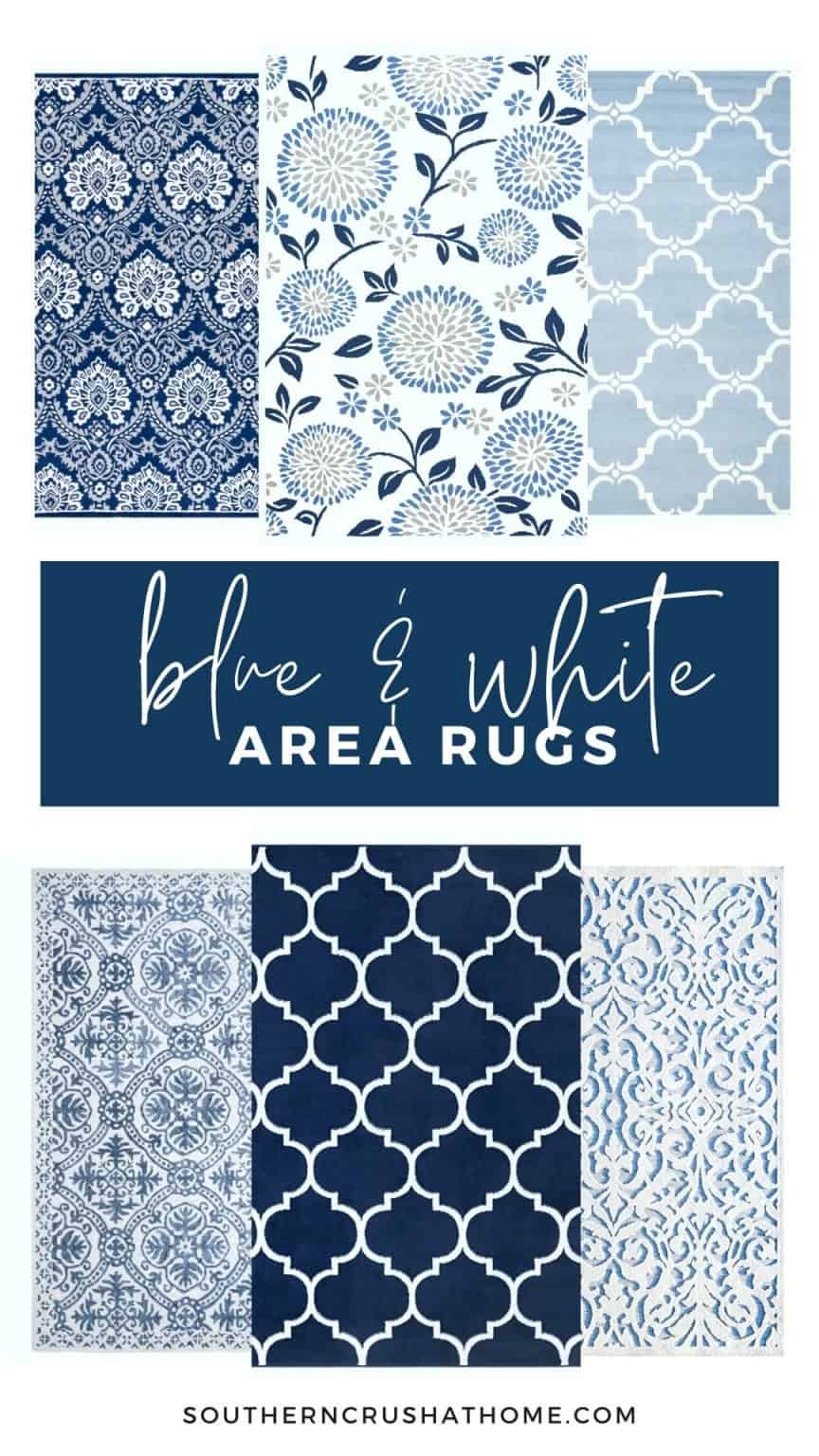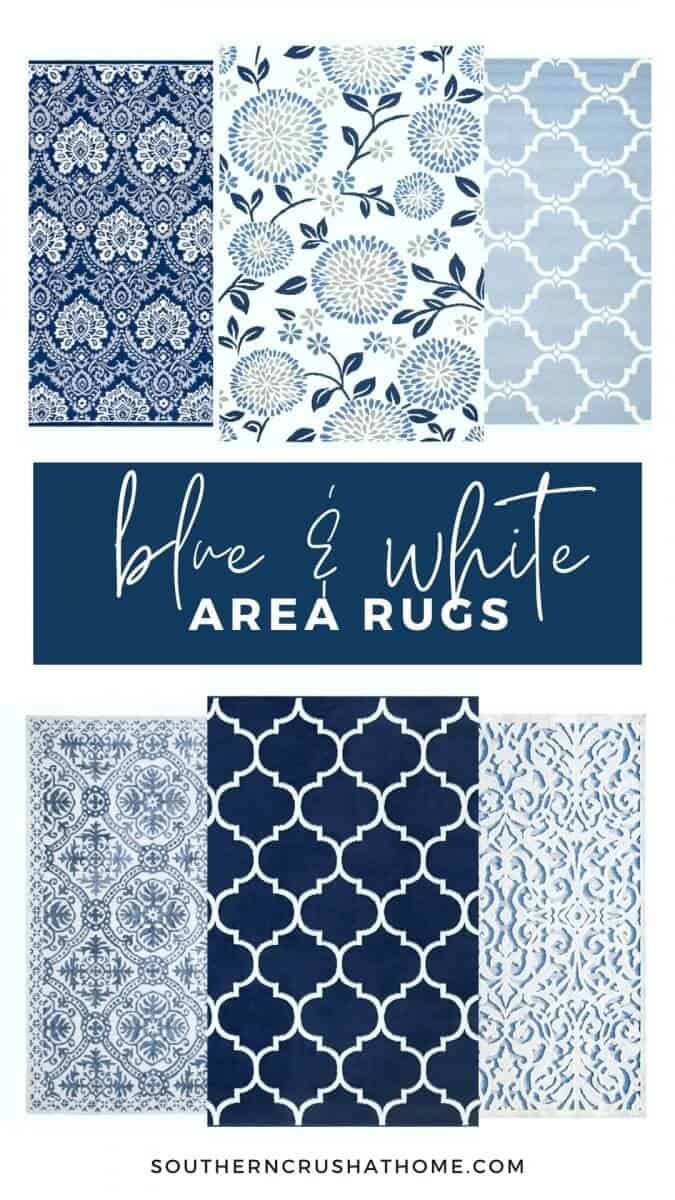 By following these tips, you can keep your hardwood flooring looking beautiful for years to come.
Take the time to shop around to find the best flooring that meets your budget and design preferences – you'll be sure to love the final result!
So there you have it – keep these ideas in mind when it comes time to renovate your hardwood floors next year! By incorporating these trends into your renovation project, you'll be sure to create a modern yet timeless interior that everyone can enjoy!