What's better than a farmhouse styled gallery wall? How about a buffalo check, farmhouse gallery wall! After months of collecting just the right pieces, finally the day came to put it all together in true gallery wall fashion. It actually seems like I put it off for weeks; but it in hindsight, I was just waiting to complete the projects needed to make this wall a reality. Follow along to find out the exact steps you need to design your own gallery wall!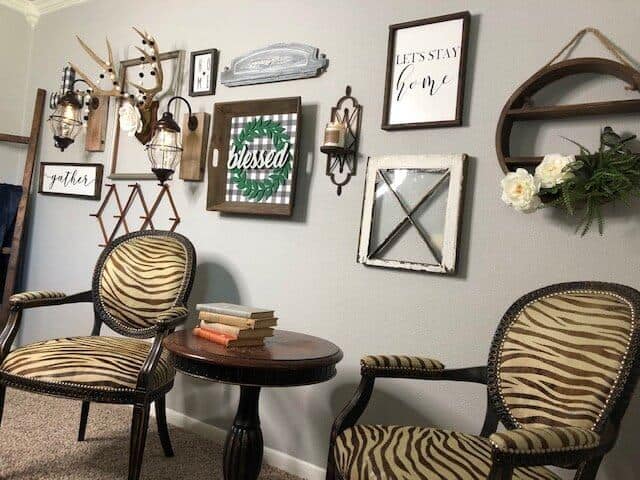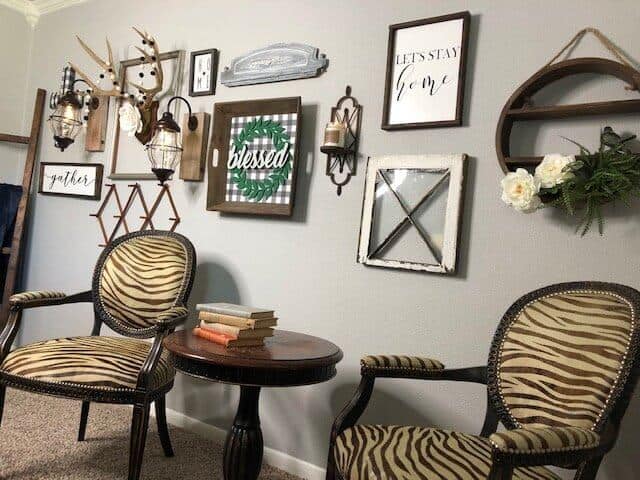 Behind the Scenes
There was a lot of planning that went on behind the scenes of this gallery wall project. It was not for the faint of heart. I shot a little Instagram Story to share the plans on the big day! If you missed it (since they're only available for 24 hours) here ya go!
Resources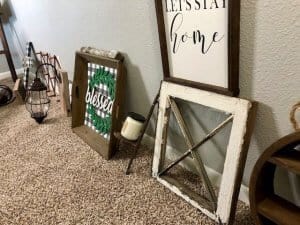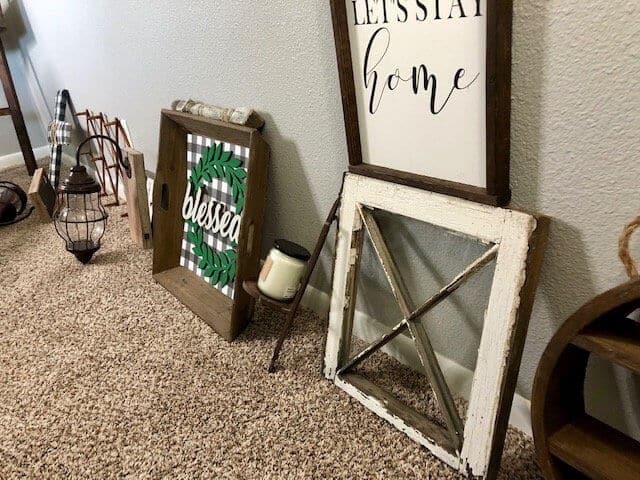 Secrets to Success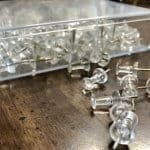 One secret is that I used
all clear thumbtacks
to hang everything on the wall! We had just had our entire house textured and painted; therefore, holes were the last thing we wanted to put in the wall! They were super easy to use and if (when) I messed up "eye-balling" where I was going to place something, I simply unpinned it and re-pinned it in the right spot! Viola!
Another secret is that I used an "imaginary" line in the middle of all the pieces to create a cohesive look even though each piece is clearly hung at differing heights. This was all done without a measuring tape or a level, much to my husband's dismay. An easy trick is to take tape to the back of your picture and mark where your holes need to go with a sharpie and then remove the tape and place the tape on the wall and insert your anchors, then remove the tape and hang your piece!
A final secret is where I draw my plan out on paper prior to hanging anything. Then I traced each piece onto kraft paper and arranged it on the wall using blue painter's tape. This was super helpful until I actually started hanging things. LOL! In real life, I changed my mind a million times if I didn't think it looked right in the end.
Favorite Gallery Wall Ideas
So my inspiration came from several sources, but mainly from Pinterest. I even made a special board named "Gallery Wall Inspiration." Check it out below.
I have several favorite ideas, but I have to say that the antler art is high on that list! It was super fun and easy to add, once I had my hubby's permission to use his vintage antlers that were from 1965 (they were a gift, he's not that old)! I framed them and hot glued a fun faux flower from Hobby Lobby to the center. I finished them off with a fun black and white knitted ball garland from Hobby Lobby to try and tie in some of the buffalo check colors!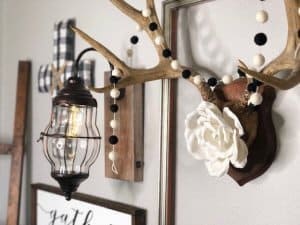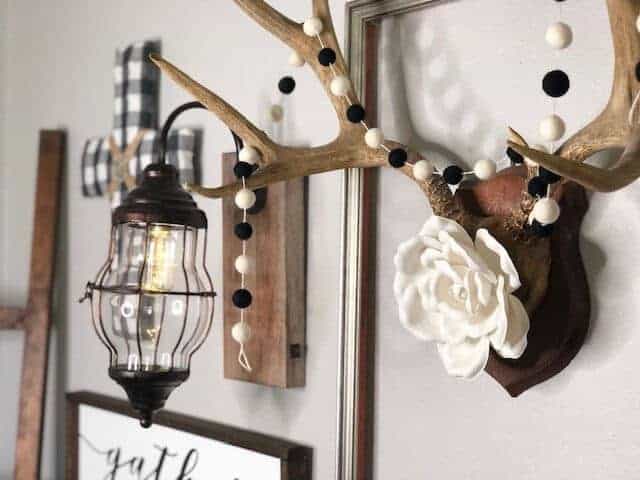 The wooden tray DIY project with the awesome buffalo check poster board paper from Hobby Lobby was my second favorite part of the farmhouse style gallery wall! I love how the green wreath I painted pops and really brings your eye in for a closer look at the word "
blessed
". We are so blessed and I think having this as part of the wall will really serve as a constant visual reminder.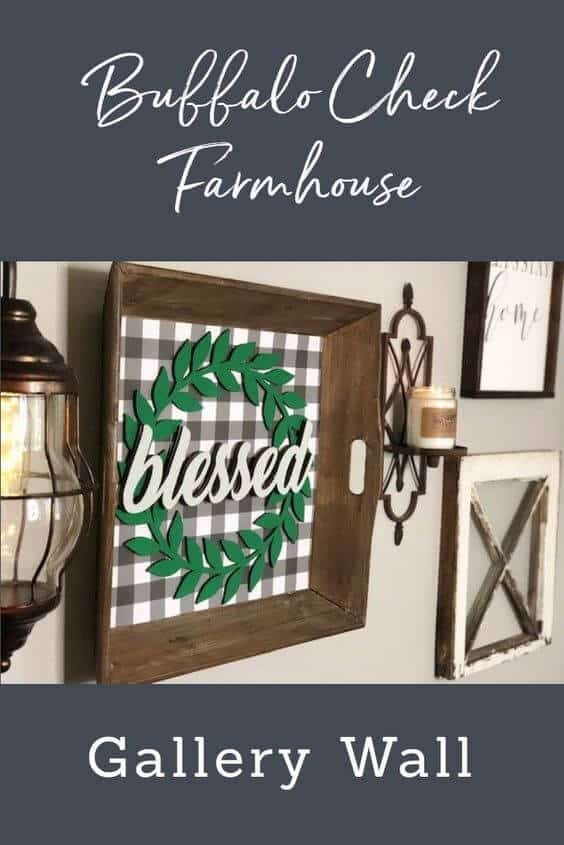 >>>BE SURE TO PIN THIS FOR LATER!<<<
>>>Leave your thoughts below in the comments please… BTW— Life is short—Enjoy the mess! I hope you try to put together a gallery wall for yourself, it can really add interest to any room! **P.S. Please join us over on our Facebook Page to see more fun projects "Live".