Easy Cinnamon Whipped Cream
Soft pillowy peaks of whipped cream flavored with the absolute yummiest ingredients like maple syrup and cinnamon will have you licking the mixing bowl clean.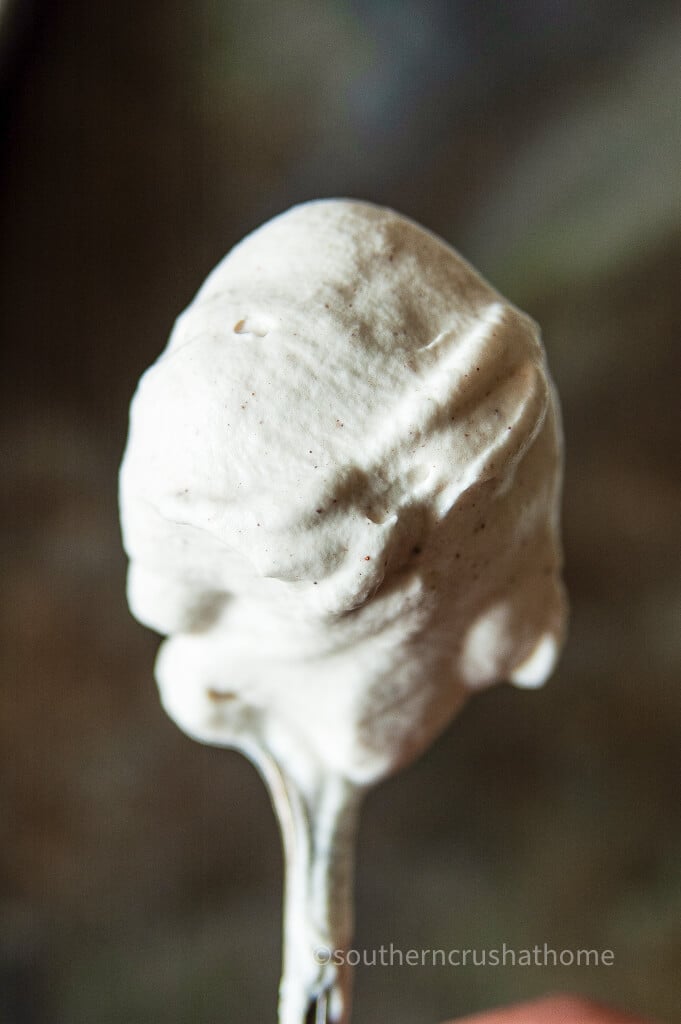 Whipped cream, cinnamon, maple syrup and vanilla come together for a rich and decadent topping for your favorite dessert or hot drink.
This fresh and creamy homemade cinnamon whipping cream will take your desserts to the next level. It's easily customizable to your liking, you can switch things up or add food coloring or festive decorations depending on how and when you are serving it.
This blog post contains affiliate links. The opinions are wholly my own from my own experience. I may earn a small commission from clicks through to the websites that end in a purchase.
Why You'll Love It
So simple and sooo good.
Goes well on your favorite desserts.
Easy to prepare with just a few ingredients.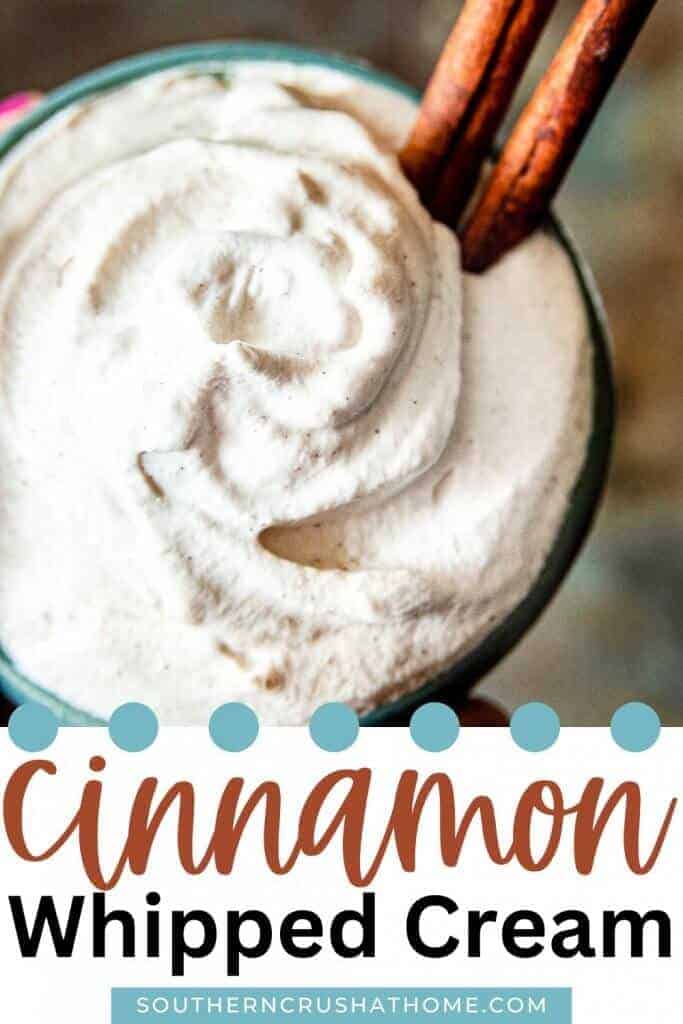 Be sure to PIN this for later!
Equipment Needed
Measuring cups and spoons
Mixing bowl
Hand or stand mixer
Serving bowls
Ingredients for Making Cinnamon Whipped Cream
Prep Time: 5 minutes
Yield: 2 cups
1 cup heavy whipping cream

2 teaspoons maple syrup
1 teaspoon vanilla extract
2 tablespoons honey
2 teaspoons ground cinnamon
How To Make Cinnamon Whipped Cream
Add whipping cream and vanilla extract to a large mixing bowl or the bowl of a stand mixer.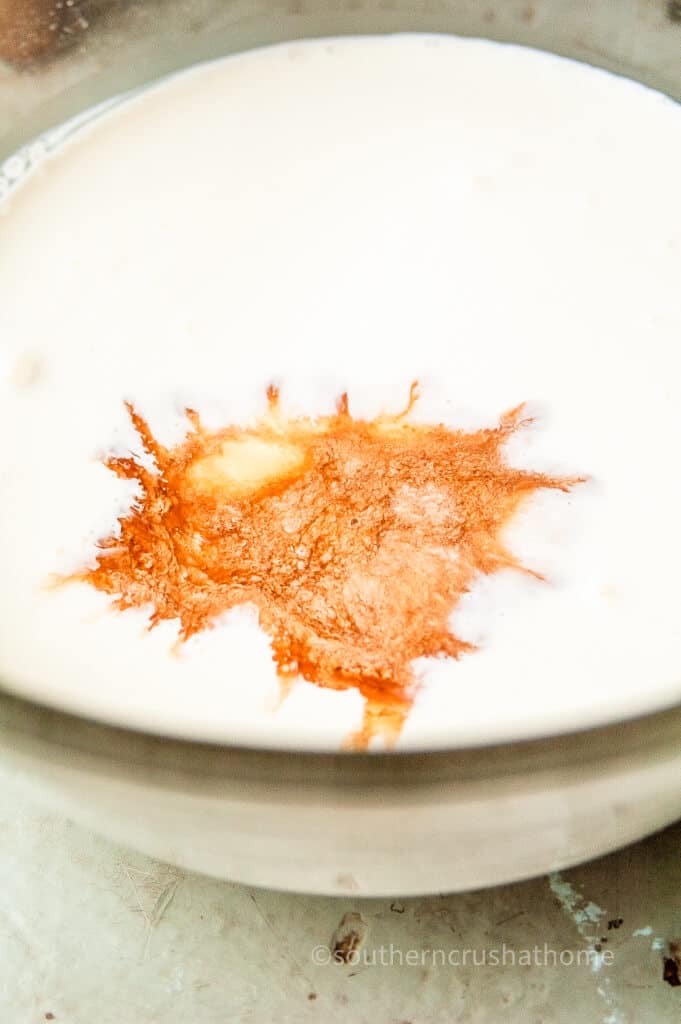 Add cinnamon to the bowl.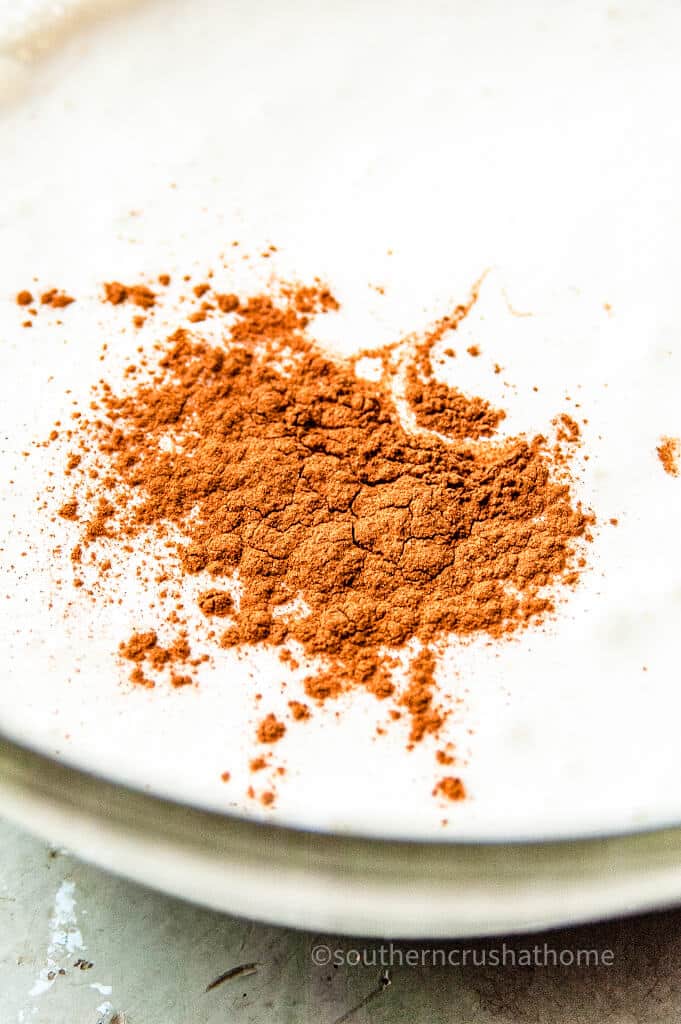 Add honey and maple syrup.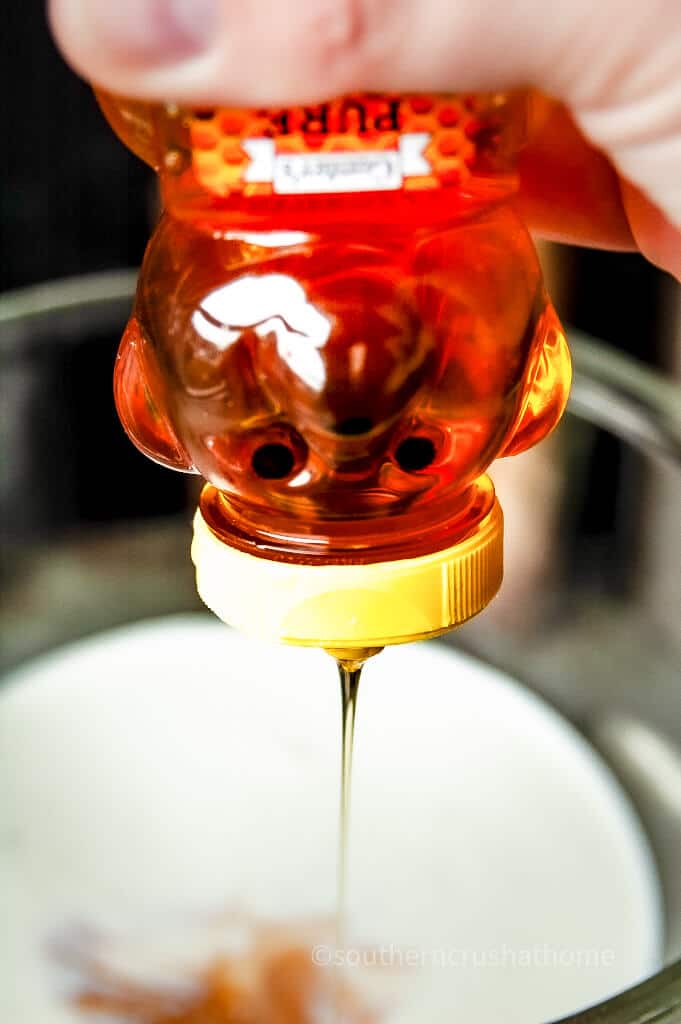 Beat until stiff peaks form.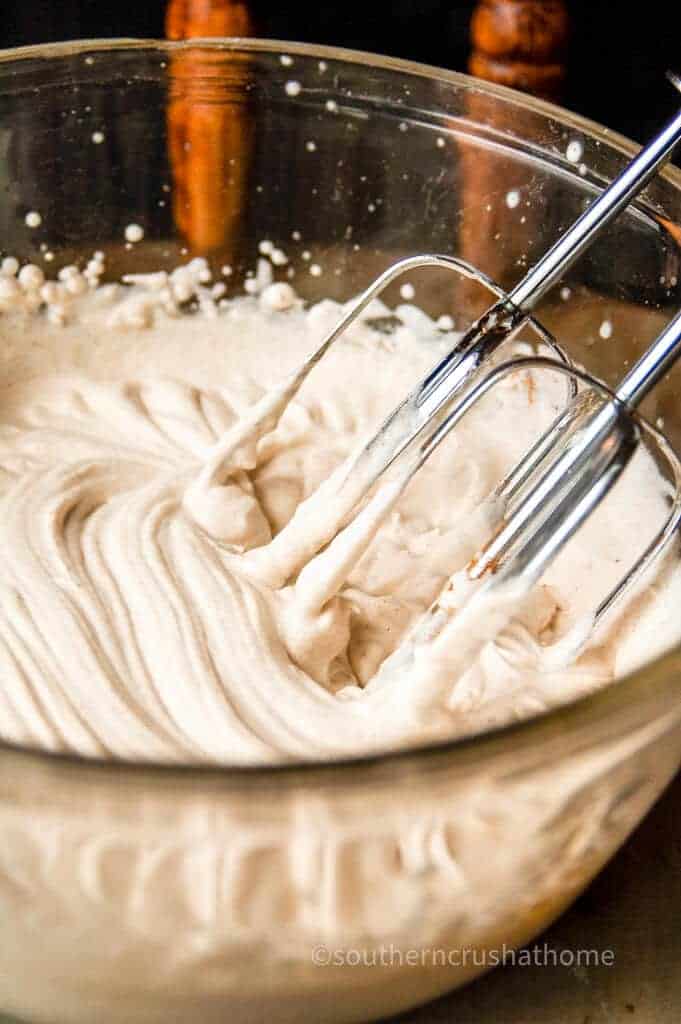 Make sure not to over-whip the mixture.
How long will it take for stiff peaks to form in the whipped cream?
It may take quite a few minutes to get the whipping cream to the point where stiff peaks have formed. It usually takes me 8-10 minutes to get to the right consistency.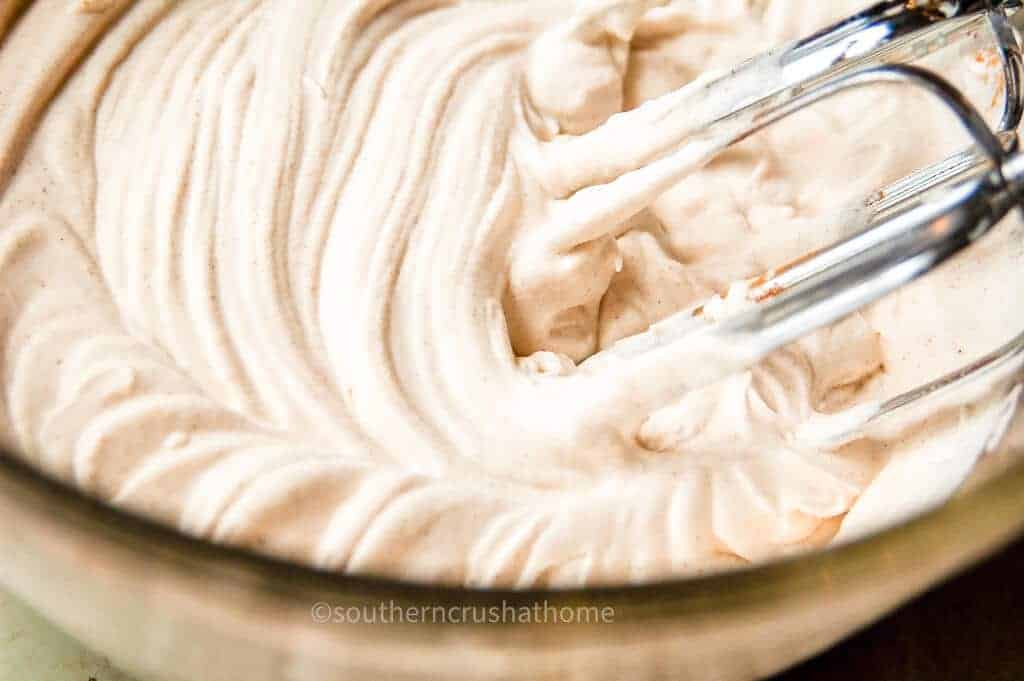 Serve immediately over your favorite desserts or cover and refrigerate for up to 5 days for best taste.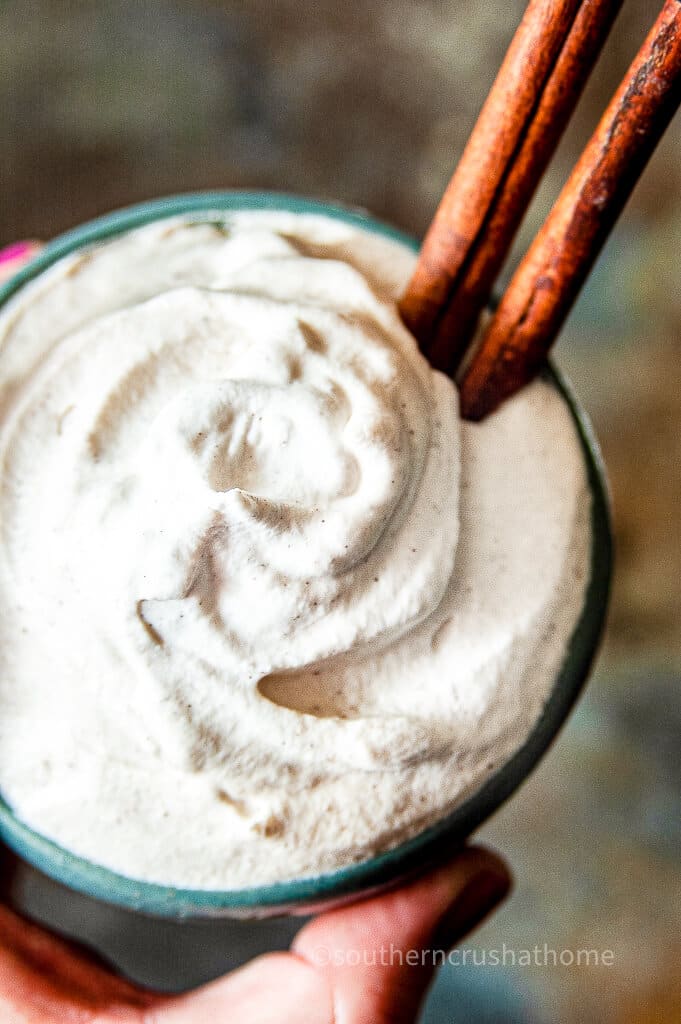 Tips and Tricks for Making Cinnamon Whipped Cream
For best results, make sure that the heavy cream is as cold as possible before whipping. Take it out of the fridge just when you are ready to start whipping.
If possible, use a glass or metal mixing bowl and chill in the fridge or freezer for at least 15 minutes before you start whipping the cream to get the best texture and the most volume out of your whipped cream.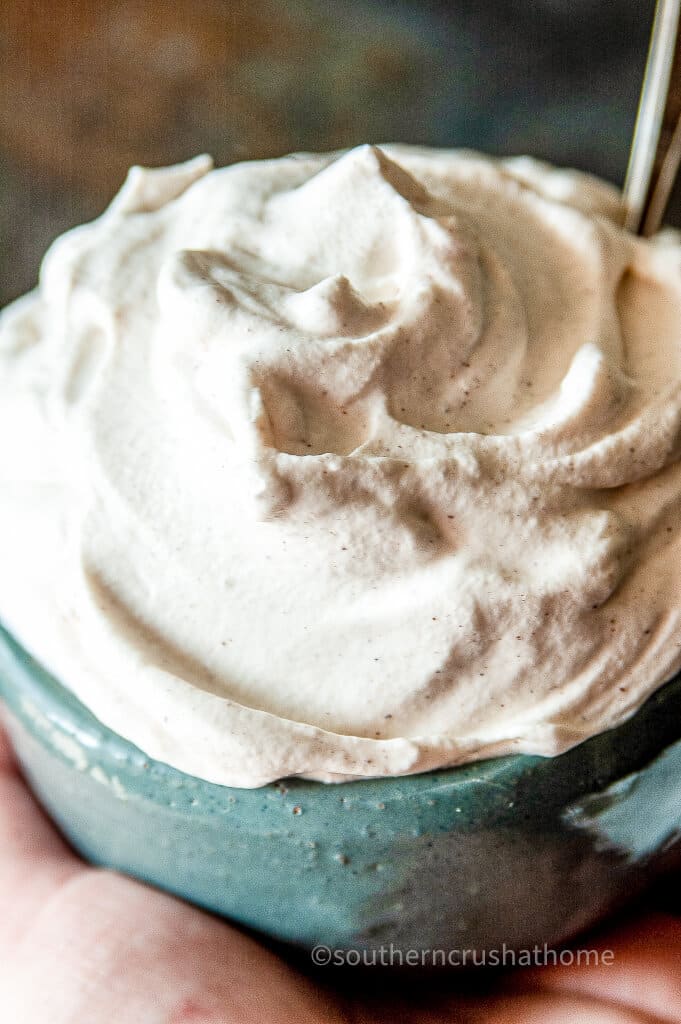 Variations of Cinnamon Whipped Cream
Not keen on cinnamon, no problem use nutmeg instead.
Don't have honey on hand, use all maple syrup.
Pour a touch of food coloring to change up the color.
Add sprinkles or other cake decorations to make the whipped cream more festive.
Mix in a teaspoon of instant espresso powder.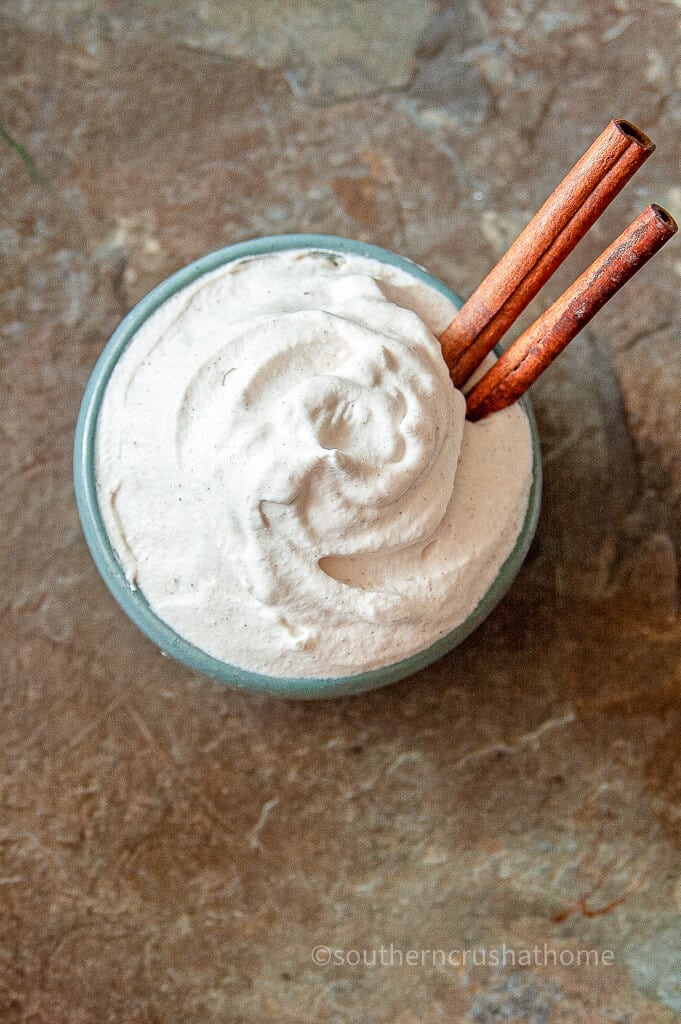 How To Store Cinnamon Whipped Cream
Cinnamon whipped cream will keep in the fridge for a few days but it will get a bit droopy so try to use it up as soon as possible. If you don't think you'll use all of it at once just make half a batch. It tastes way better freshly made.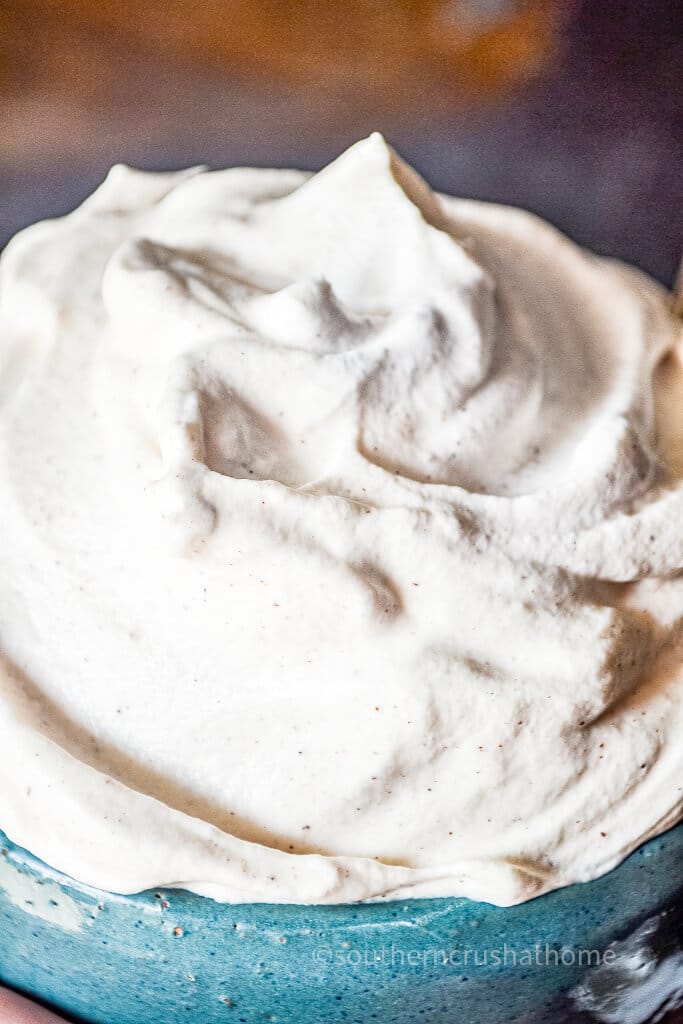 FAQs
How many calories does cinnamon have?
Cinnamon is relatively low in calories with just 6 per teaspoon.
Is cinnamon spicy?
Cinnamon is not spicy it has more of a sweet flavor profile.
Can dogs have cinnamon?
Cinnamon is okay for dogs to consume though I don't suggest you go feeding your dog this cinnamon whipped cream.
What makes whipped cream fluffy?
The act of whisking until stiff peaks form allows air between the fat droplets so the cream becomes fluffy and doubles in size.
Why won't my whipped cream get fluffy?
If you are having a hard time getting your whipped cream to expand and get a fluffy texture it could be because it was not cold enough.
Can I use jarred whipped cream in this cinnamon whipped cream recipe?
You can use jarred whipped cream and add the other ingredients to it but I want you to know there is nothing quite like the taste of fresh whipped cream. You most likely will not get the same texture either.
I don't have whipped cream on hand, can I use a heavy cream?
Unfortunately, you can only use whipped cream in this recipe. You won't be able to whip up the heavy cream as it does not have a high enough fat content.
Can you put this whipped topping on a hot beverage?
Yes, you absolutely can! In fact, I make it for my Peppermint Hot Chocolate all the time. If you aren't a fan of peppermint you can easily make this a cinnamon cocoa drink by swapping the peppermint for cinnamon. Beware that it will melt fast so drink quickly.
Can I use sugar instead of honey and maple syrup?
Sugar will definitely sweeten up the whipped cream but you definitely won't be the same flavor.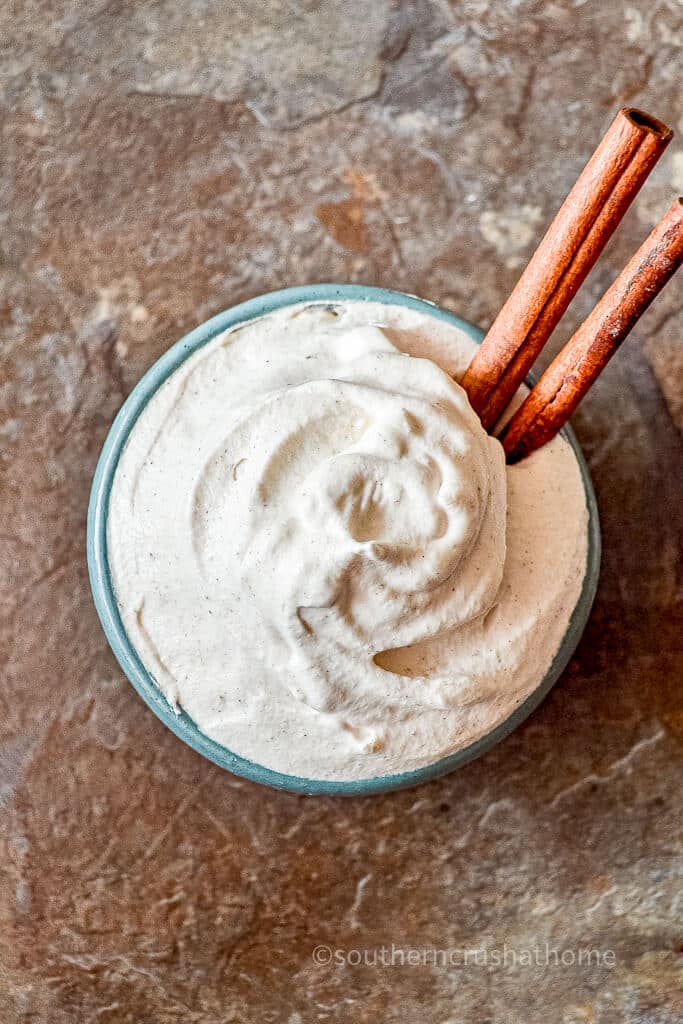 More posts you might like:
If you like recipes like these, you definitely will want to get on my email list where I share new recipes each week! Subscribe HERE below.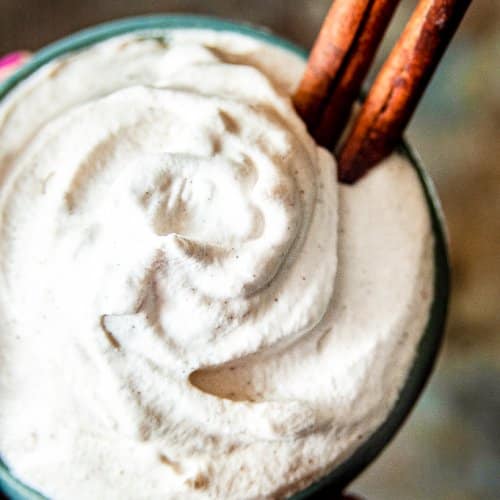 Easy Cinnamon Whipped Cream
Ingredients
1

cup

heavy whipping cream

2

tsp

maple syrup

1

tsp

vanilla extract

2

tbsp

honey

2

tsp

ground cinnamon
Instructions
Add the ingredients to a large mixing bowl or the bowl of a stand mixer.

Beat until stiff peaks form, making sure not to over-whip

Serve immediately over your favorite desserts or cover and refrigerate for up to 5 days for best taste.