DIY Birdcage – a Whimsical Craft
I'm always on the hunt for cute ways to add some whimsy to my home decor. This DIY birdcage is one of the best ways I've seen yet! Keep reading to learn how you can make a one-of-a-kind statement piece for your home.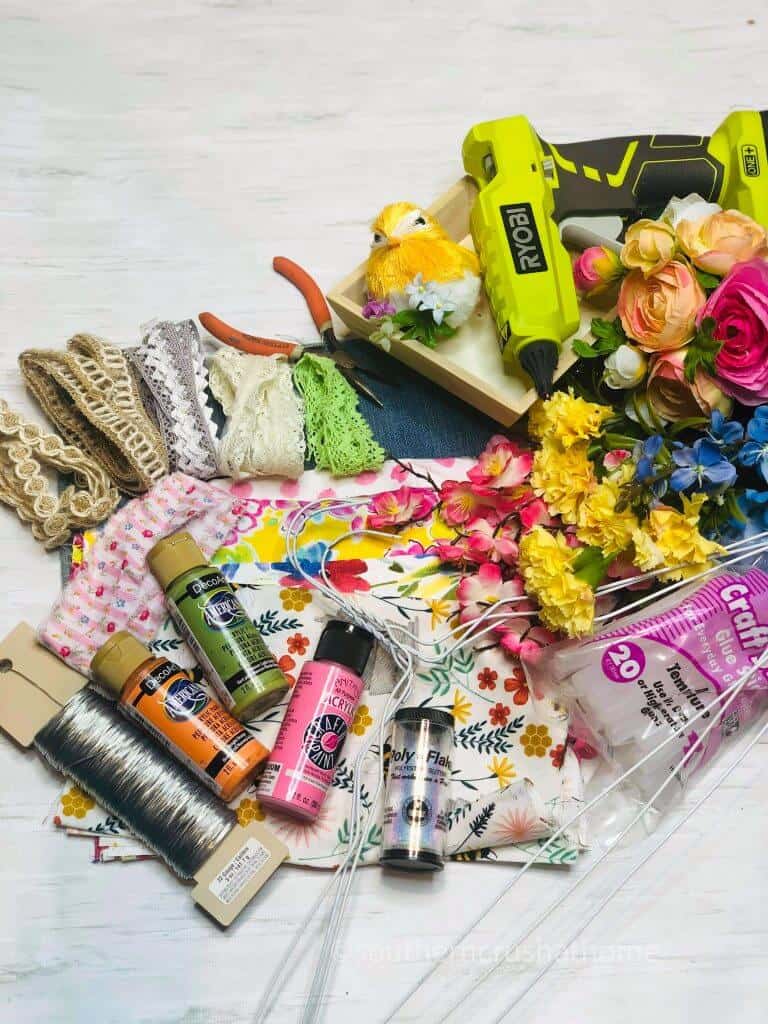 supplies needed for THE DIY BIRDCAGE
3-4 wire hangers. Or, simply purchase some heavy wire for the structure.
Small shallow basket or small wooden tray (no bigger than 8 inches wide) with jute rope for the base
Lace, ribbons, and different colors & prints of scrap fabrics torn into 1 – 1 1/2 inch strips. You will need enough to wrap and cover all the wire.
Thin twine or string -24"
4" long piece of twig for perch
Bird of your choice
Small flowers of choice
Paints in the color of your choice. You'll need 3-4 different shades with brushes for each.
Glitter if you are that kind of gal!!
Hot glue sticks + hot glue gun
how to make the diy birdcage
This project was crafted by Celebrity Crafter: Kris Hunter`
Celebrity Crafter's Page: Creating with Kris Hunter

Where can i find a faux bird
One of the most important components of this craft is to find a birdie or two for their new home! If you are stumped about where to find one, here are a few spots to check:
Amazon – you can find anything, including faux birds here!
Local craft store – especially in the floral and seasonal decor sections.
Christmas ornaments – I've seen several cute ones!
Etsy
Thrift stores
WHERE CAN I DISPLAY MY DIY BIRDCAGE
Once you make this fun project, you'll be displaying your new "pets" absolutely everywhere! Here are a few spots you can place this birdcage:
bookshelves
console table
fireplace mantle
desk
picture ledge
kitchen counter
laundry room
bathroom
office
Other fun crafts to try: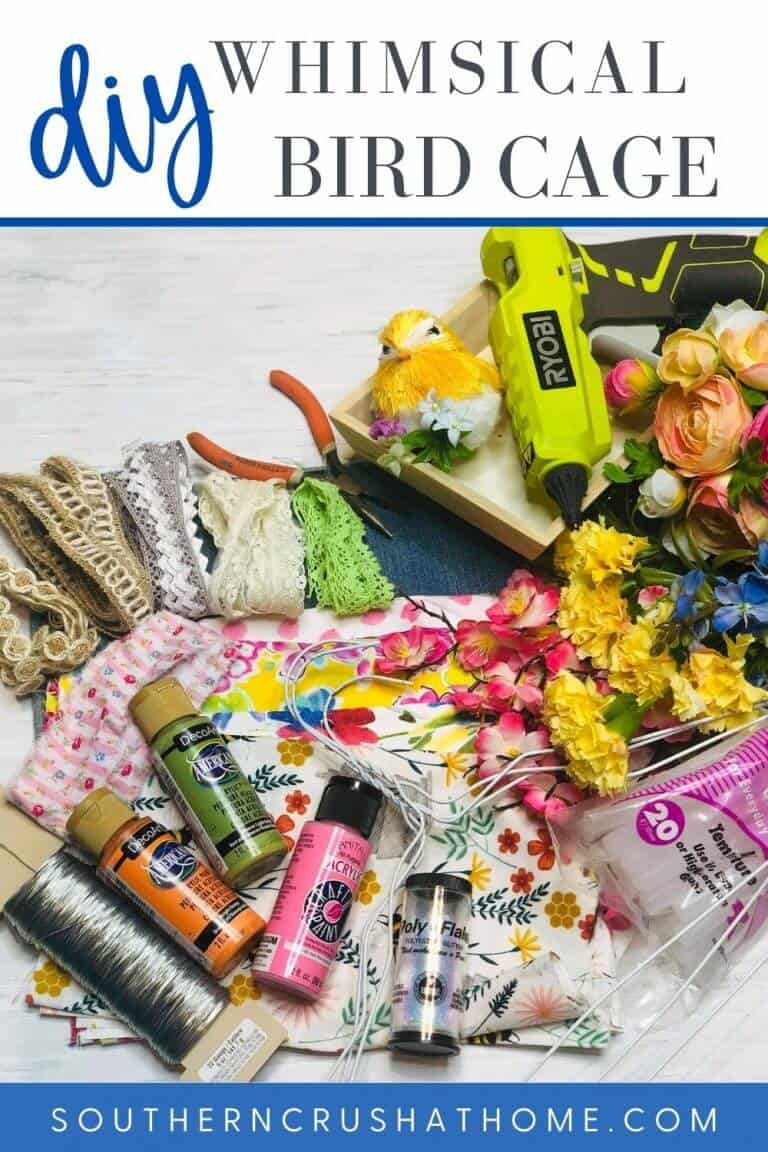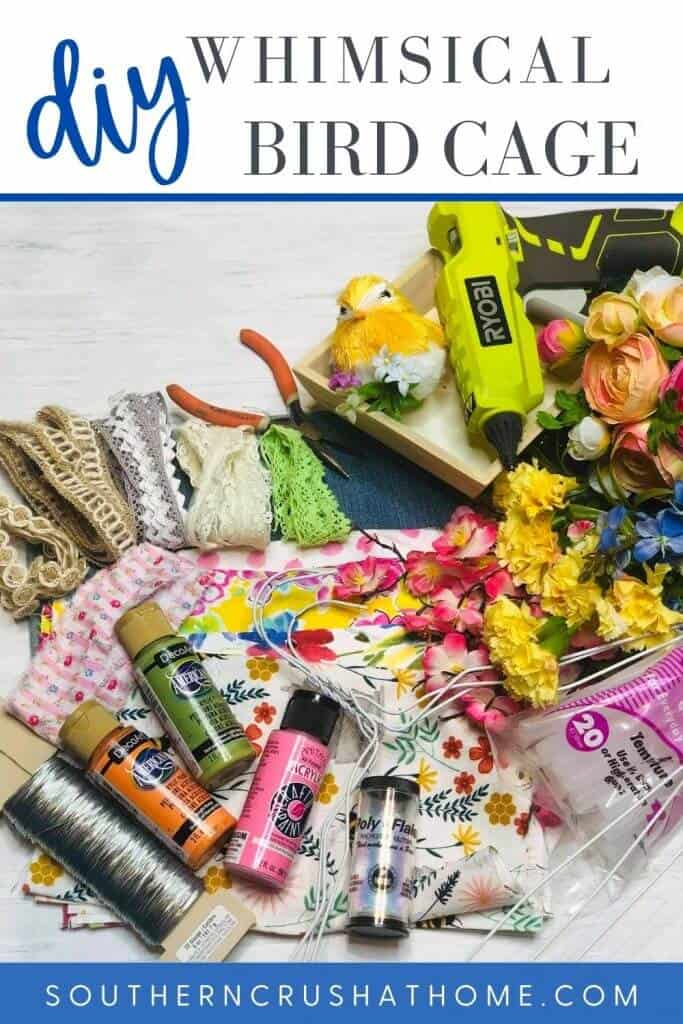 >>BE SURE TO PIN THIS FOR LATER!<<
I especially love this project because it's just so fun!
If you love this craft, consider joining us inside Southern Crush Creative Club VIP! In the meantime, if you love this kind of DIY idea, you need to be getting my emails, friend! Each week I send out a couple of emails that include updates, crafts, shopping experiences, and decor inspiration. Be sure to get yourself signed up below. I can't wait to meet you!
There are so many ways you can make this diy birdcage your own! I can't wait to see how yours turns out.
>>>Leave your thoughts below in the comments please…