Jackpot Candles: Fun Candles with a Surprise Ring Inside

Imagine the surprise of finding a hidden treasure inside your candle – that's exactly what you get when you purchase a Jackpot Candle! Each candle comes with a free surprise ring valued between $15 and $5,000. Not only do these candles look beautiful and smell great, but they also have the potential to make your day extra exciting.
Be sure to PIN this one for later!
This blog post contains affiliate links. The opinions are wholly my own from my own experience. I may earn a small commission from clicks through to the websites that end in a purchase.
The Fun and Surprising Jackpot Candle
If you're looking for the perfect gift to show your appreciation, check out Jackpot Candles! Each candle comes with a surprise ring inside – and when you use the appraisal feature on their site, you can find out exactly how much it's worth.
What is a Jackpot Candle?
A Jackpot Candle is an all-natural soy wax candle that is hand-poured in the USA. Each candle has a surprise ring hidden inside its wax base, which can be worth anywhere from $15 to $5,000! Every candle also has its own unique scent, so you can enjoy the pleasure of a quality fragrance while awaiting your big surprise.
Jackpot Candles Code
Are you looking for a jackpot candles code or a discount code? I'm glad you asked because I have just the thing!
How It Works
Burn the candle and enjoy the fresh and bold fragrance until the foil-wrapped pouch is revealed.
Extinguish the candle with a snuffer and allow a short time for cooling.
Remove the foil-wrapped pouch with tweezers.
Unwrap the foil pouch and discover your new jewelry piece.
Short Video Tutorial of Jackpot Candle with a Ring Inside
What Kinds of Rings Can I Find in My Jackpot Candle?
Jackpot Candles come in various styles and scents, from classic florals to tropical breezes. And they all contain rings that are just as diverse as their scents!
Your ring can be made of sterling silver or solid gold and might feature stones such as diamonds, emeralds, rubies, sapphires, turquoise, or pearls.
However, no matter what type of ring you find inside your candle, it will always be fashionably stylish and worth more than the price of your candle.
How Do I Know What Ring I'll Get?
That's part of the fun – you won't know until you burn down your candle and uncover the treasure! You can always check out our website for images of some of our past rings to get an idea of what kinds of styles are available. But when it comes down to it, there's nothing quite like opening up your own Jackpot Candle – who knows what beautiful surprise awaits?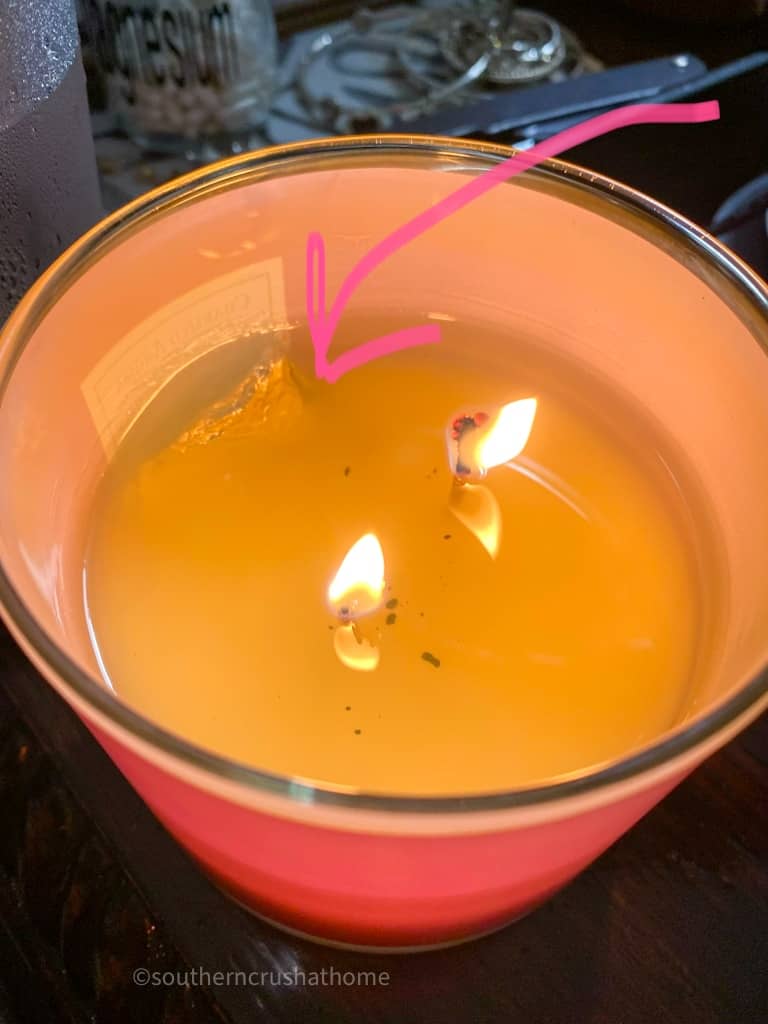 Want the perfect way to say "thank you" or "get well soon"? Try one of these amazing gift sets that each includes either multiple Jackpot candles at a discount or a Jackpot candle and a bath bomb curated to match!
Subscribe to the Jackpot Candle Monthly Club for $31.95 plus free shipping and get a surprise jewelry-revealing candle and bath bomb with a ring inside each month!
With the Jackpot Candle Monthly Club, you'll never know what surprise awaits in your candle each month! When you give yourself the gift of pampering with the Jackpot Candle Monthly Club each month will be filled with anticipation of receiving your special one-of-a-kind candle and bath bomb!
Get your subscription today and start making every month feel like it's your birthday! Let's go!
Candle Safety for Jackpot Candles Jewelry Candles
For a pleasant and secure experience with your new Jackpot Candles jewelry candle, please follow these guidelines:
Tips for an Enjoyable and Safe Experience with Jackpot Candles Jewelry Candle
Always trim your candle wick to 1/4″ BEFORE lighting.
Position your candle on a surface that can resist heat and away from anything that could ignite.
If the candle smokes, extinguish it, trim the wick, and relight it.
Ensure no wick debris is left in the wax when lighting your candle.
Never leave burning candles unattended.
Keep the flame away from the jar's sides. If the wick is too long, extinguish the candle, trim the wick, and relight it.
Do not burn candles for more than 4 hours at a time.
Discontinue using the candle when 1/4″ of wax remains to avoid damage to surfaces and countertops.
If you're looking for something special that could potentially bring amazing luck into your life then look no further than a Jackpot Candle! These quality candles are handcrafted with love in the USA and each one contains a free surprise ring valued between $15-$5,000 – making them perfect for any occasion or simply as a fun treat for yourself. So why not try one today – let your inner Martha Stewart out and light up the room with an exciting Jackpot Candle! Who knows…you might just uncover an amazing secret waiting inside!