Southern Crush on the Road in Terrell, TX (Hams Orchard)
Whether you're looking for fresh peaches, delicious peach ice cream, or just a fun day out at the farmers market, Hams Orchard is the perfect place to go!
Peach season is the best time to visit and their farmers market is also open during this time, so you can get your hands on some fresh fruits and vegetables.
Located at 11939 County Road 309 in Terrell, Texas 75161, this little fun adventure is close enough to home for me to make it a day trip!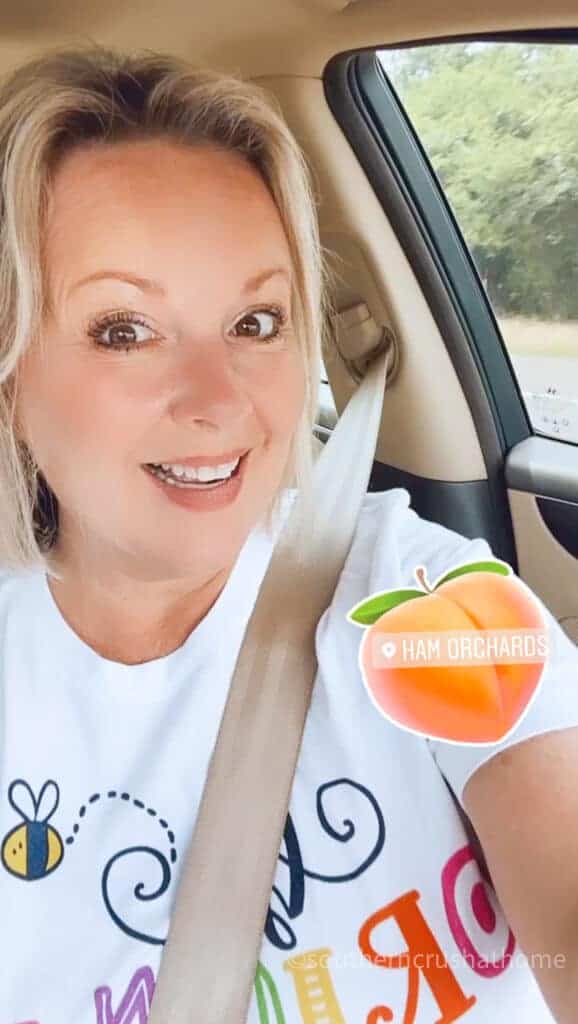 When does Hams Orchard Open for the season?
Be sure to check their website or call ahead 972-524-2028 (phone) before you visit to make sure they are open.
OPERATING HOURS
Mid May – Mid August
Monday – Saturday
9:00 AM – 5:00 PM
CLOSED SUNDAYS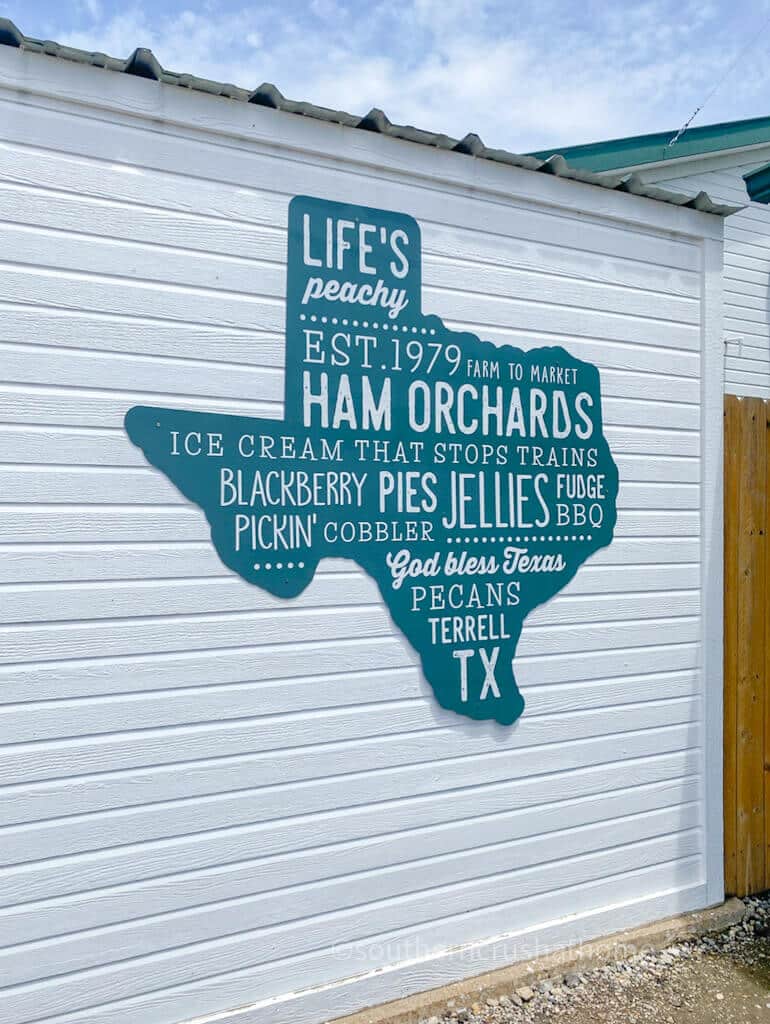 What I love about Hams Orchard Farmers Market
What I love about Hams Orchard Farmers Market is that they have everything you need to make any perfect peach dessert! They have fresh peaches, of course, but also peach jam and jellies, preserves, butters, salad dressings, canned vegetables, and peach salsa, as well as freshly jarred peaches.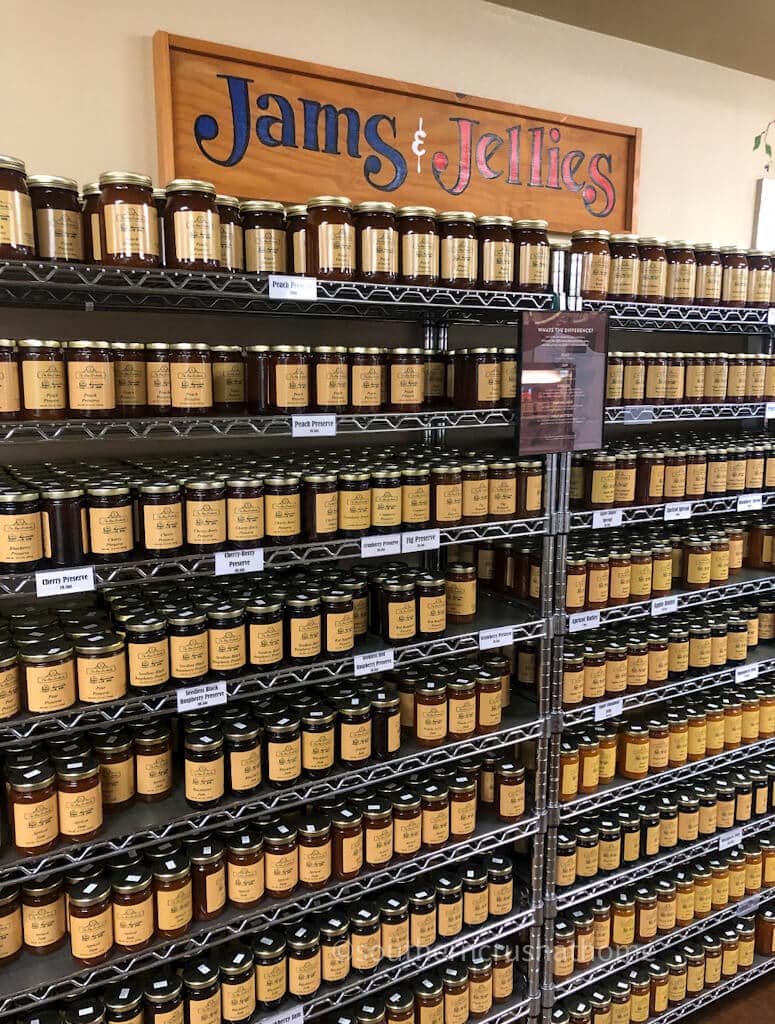 So if you're not in the mood to make your own peach dessert, you can pick out some delicious peaches to be the star of the show.
You can purchase Ham peaches at their farmer's market store in small and large bags.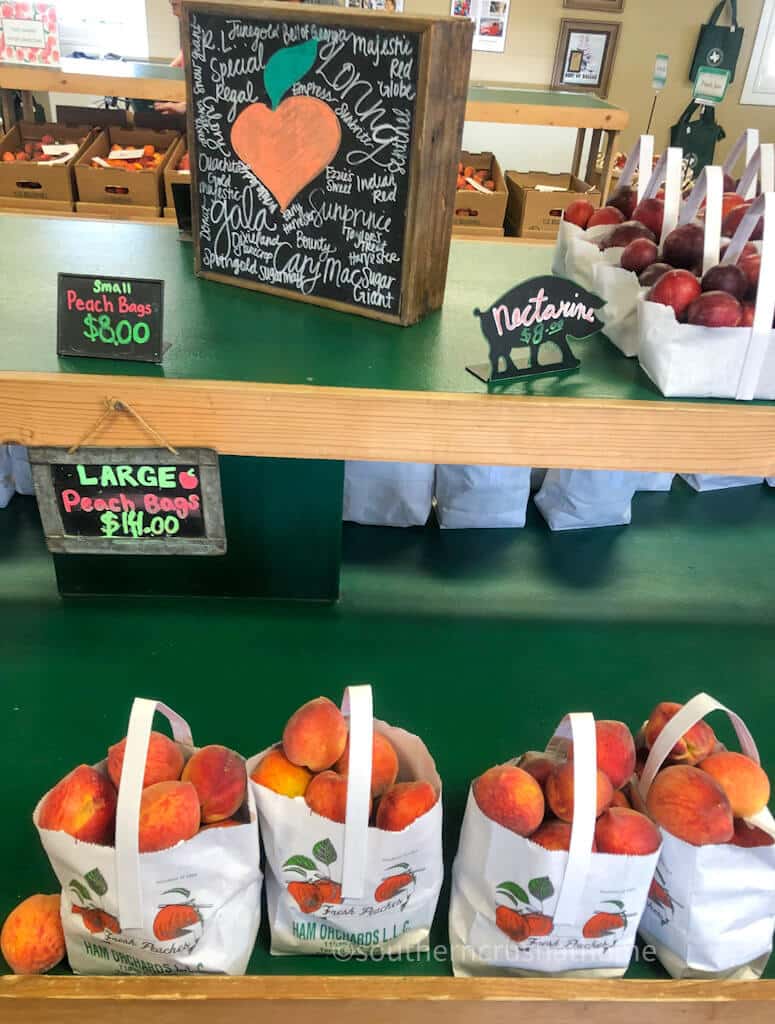 For the best peaches remove them from the bag or box and spread them out as soon as you get home.
When they become as soft as you want, put them in the refrigerator so that the ripening process will stop.
1 Bushel
One bushel = about 50 pounds of peaches
1/2 Bushel
One-half bushel = about 25 pounds of peaches
The farmer's market also offers a huge variety of other fresh fruits like apricots, cantaloupe, cherries, plums, watermelon, blackberries, blueberries, raspberries, and more!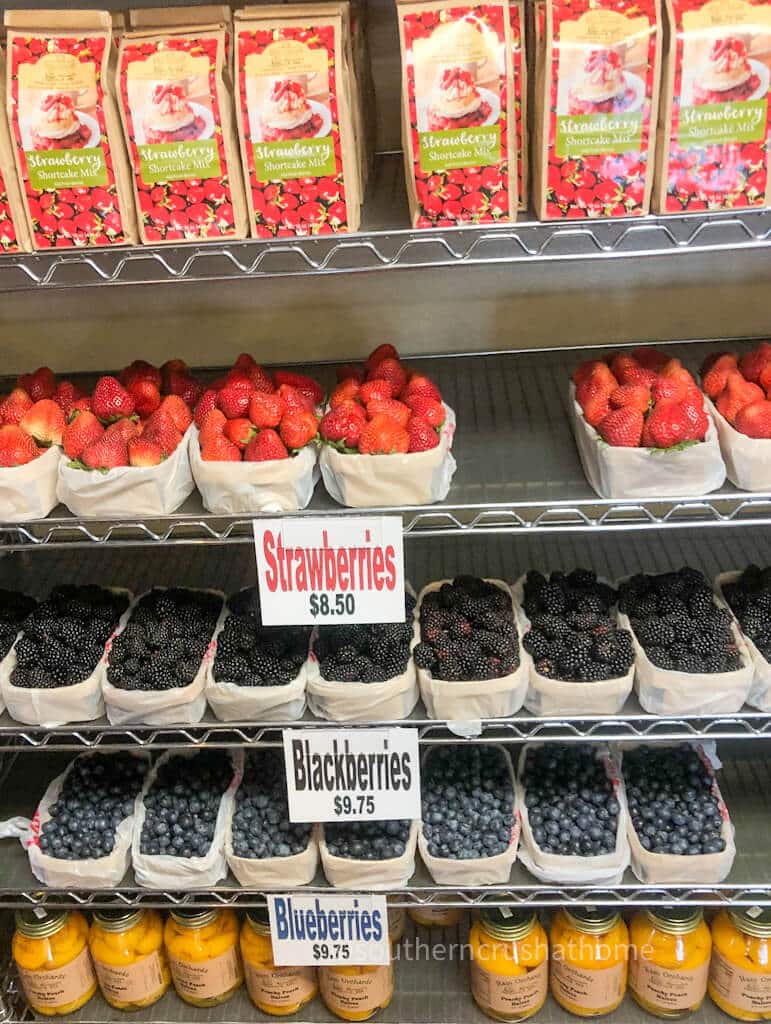 Fresh off the vine tomatoes, corn, peppers, onions, squash, and zucchini are among the amazing selection of homegrown vegetables offered at Ham Orchard's Farmers Market Store.
How fun are these little eight-ball zucchinis in a basket?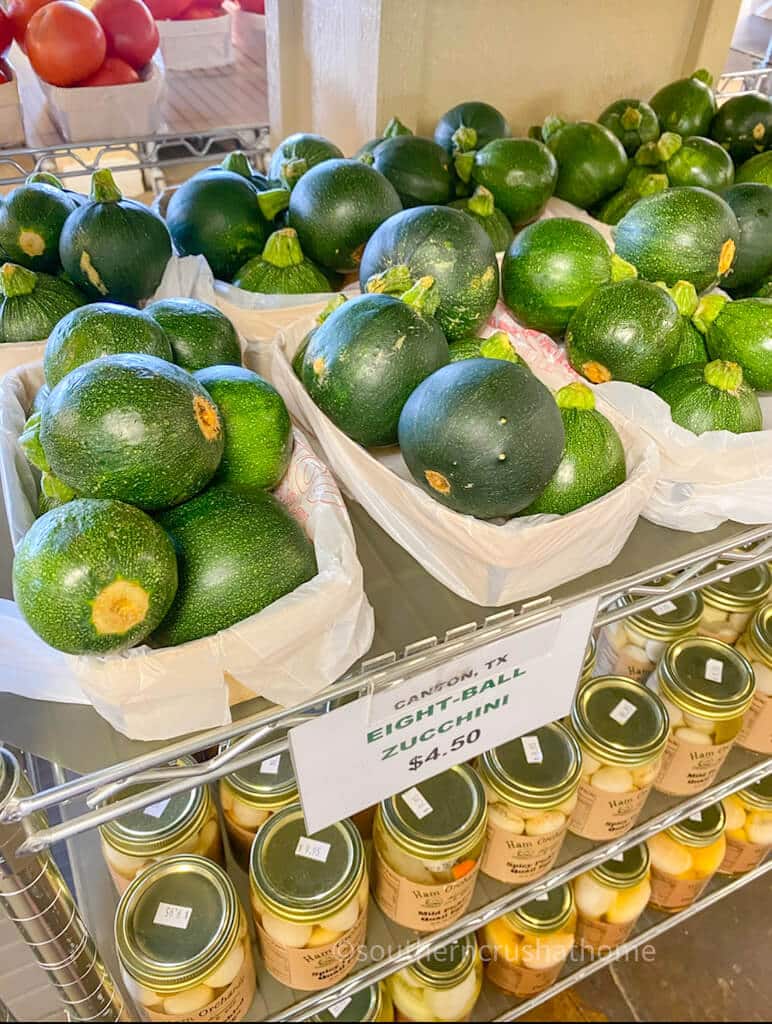 Homemade Peach Ice Cream
Although I love my recipe for homemade peach ice cream, Ham Orchard's award-winning soft-serve peach ice cream is famous and worth the trip!
It is handmade daily in fresh orchard-ripe strawberry or peach flavors. Both are delicious!
Grab a pint to take home, too!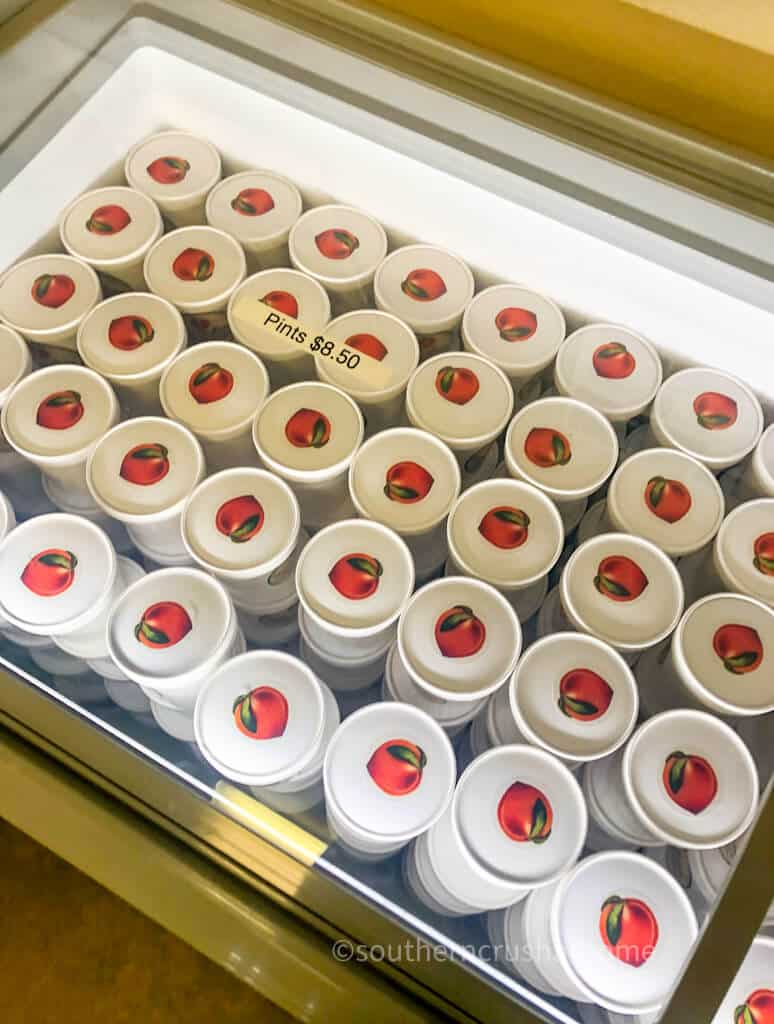 Hams Orchard Peach BBQ
Hams Orchard is also the perfect place to enjoy some peach BBQ. They have the best peach BBQ sauce, and the staff is always happy to help you.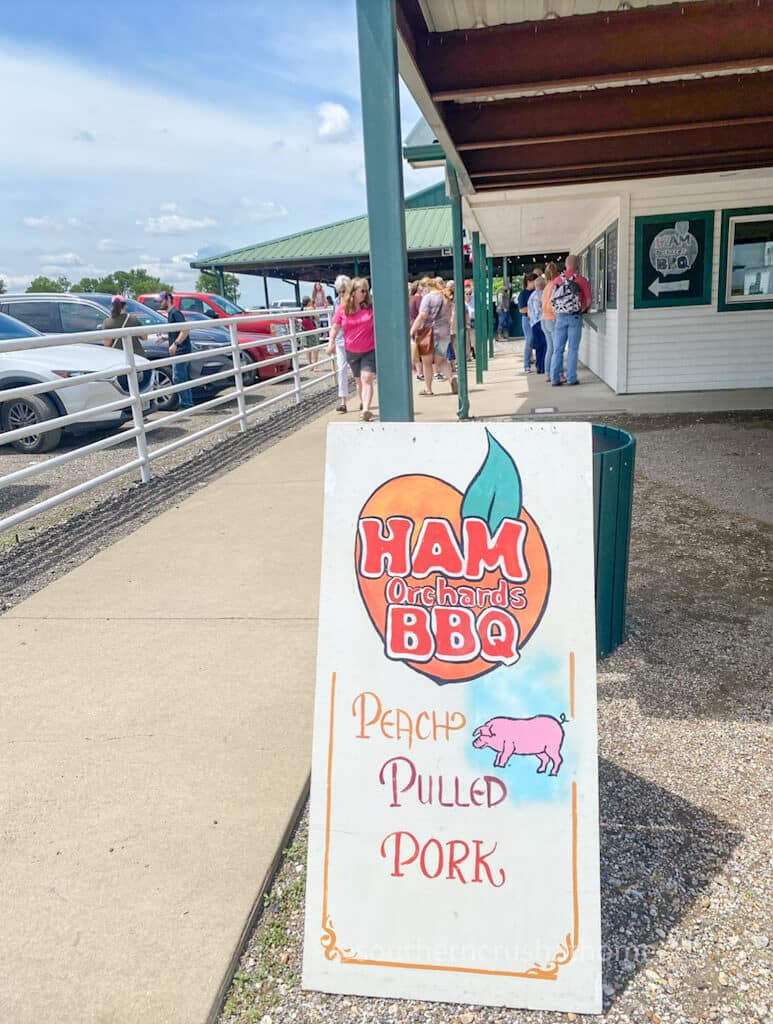 Hams Orchard has teamed up with Eddie Deen the famous pit boss from Texas that has served BBQ for every Texas governor's inauguration since 1995 including George W. Bush to offer this one-of-a-kind peach BBQ.
They're famous for peach pulled pork sandwiches, but check out their other menu items:
– Peach pulled pork
– Brisket
– Sausage
– Pulled pork
– Hot dogs
– Chicken
– The best homemade BBQ sauce you'll ever find…
– Tea (Texas-level sweet, and with peach, if you want it!)
– Coleslaw
Other Fresh Things at Ham Orchards
Homemade Fudge
Ham Orchard's fudge is sweet, delicious, and made from scratch each Monday and Tuesday.
Fruit Ciders
Made with fresh fruits, these ciders can be purchased to serve chilled or hot.
Pecans
Ham Orchards offers fresh shelled and bagged pecans perfect for your next pecan recipe or to give as thoughtful gifts!
Peach Cobbler, Homemade Pies, and Fried Pies
You name it and Hams Orchards has it. From famous peach cobbler to made-from-scratch pies, they have it all!
Flavors include Apple, Buttermilk, Cherry, Chocolate Pecan, Coconut, Fudge, Peach, and Pecan.
Not all flavors are available at all times, call ahead if you want a certain kind to see if it's available.
Peach Picking at Hams Orchard
Although the public is not allowed to pick peaches, Hams Orchards keeps a specific schedule for their own harvesting of these delicious varieties of peaches.
Peaches that are harvested green won't achieve the maximum sugar content so the peaches at Ham Orchards are left to ripen as long as possible.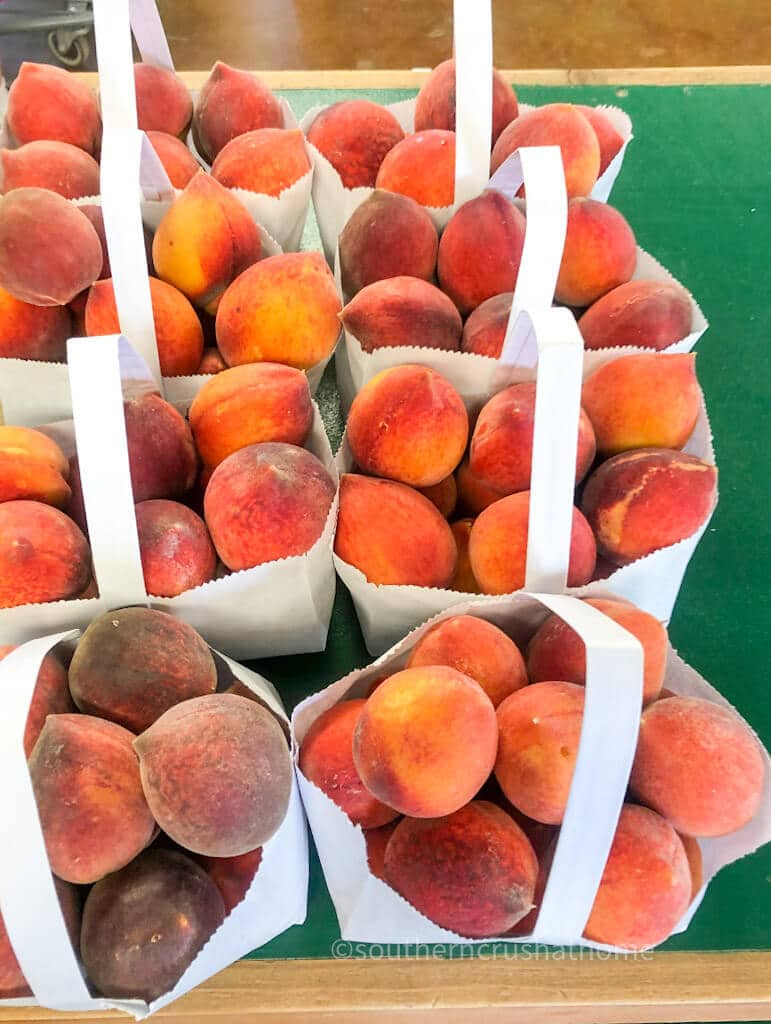 Ham Orchards Quick Facts
HAM ORCHARDS CONSISTS OF 5 ORCHARDS CONTAINING APPROXIMATELY 10,000 TREES
OVER 30 VARIETIES ARE HARVESTED FROM MID-MAY THROUGH MID-AUGUST
HARVESTING BEGINS IN MAY WITH CLING VARIETIES AND CONTINUES THROUGH MID-AUGUST
FREESTONE VARIETIES BECOME AVAILABLE AROUND THE END OF JUNE
SEVERAL VARIETIES OF WHITE PEACHES AND NECTARINES ARE AVAILABLE PERIODICALLY FROM EARLY JUNE THROUGH MID-AUGUST
Hams Orchard is the perfect place to visit during peach season! You can select your own bag of peaches, enjoy some delicious peach pie, and browse the farmer's market for fresh fruits and vegetables. I hope you enjoy your visit to Hams Orchard!
Let me know in the comments if you've been and what your favorite thing is to get!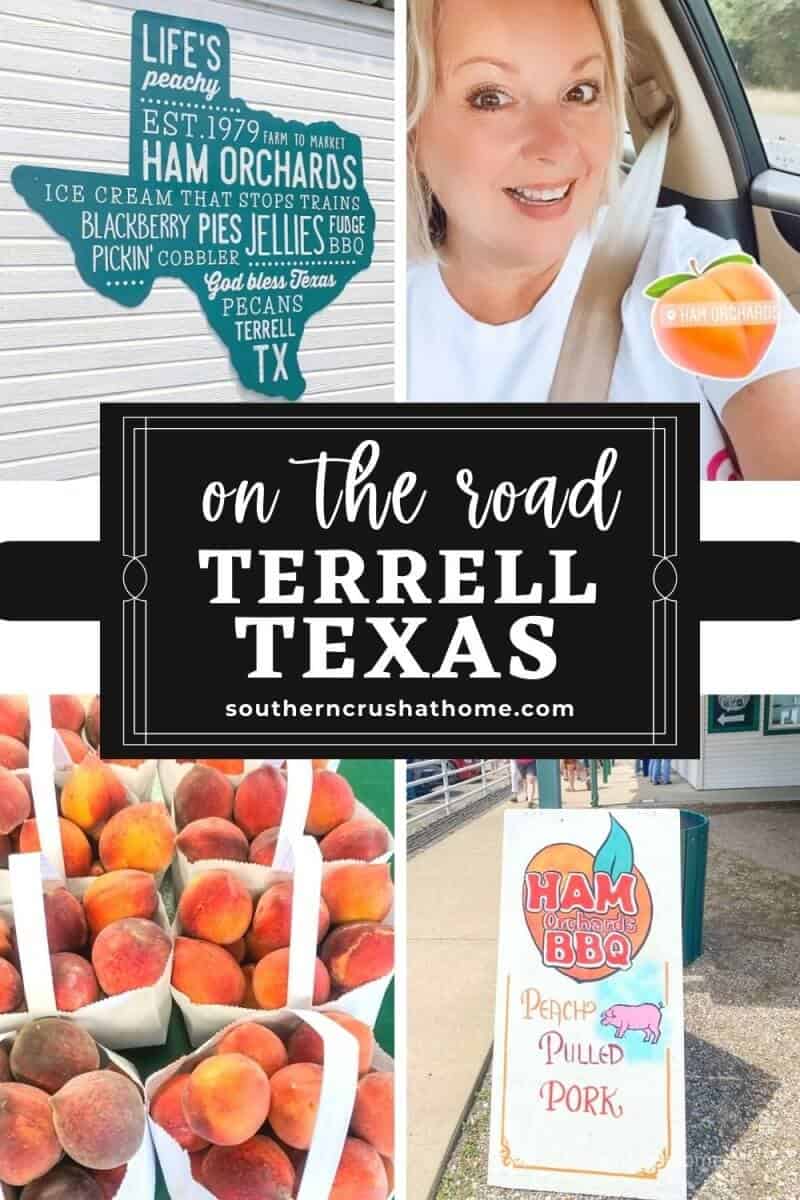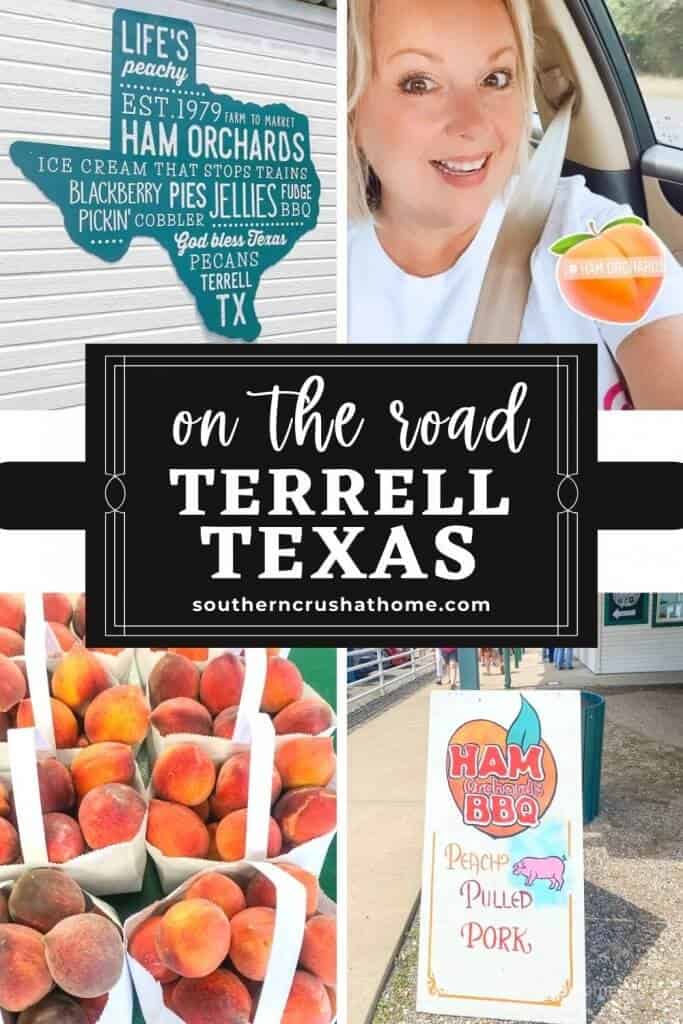 Be sure to PIN this one for Later!