21 Easy and Fun Graduation Cap Ideas to Stand Out in 2023
One of the most exciting aspects of graduation day, aside from obtaining a well-earned degree, is thinking about all of the ways you can personalize the day and make it truly your own! From selecting the perfect outfit for timeless photographs to planning out the celebrations, every detail can be tailored to reflect your individuality. One particularly enjoyable way to add a touch of personality to graduation day is by adorning your graduation cap with a captivating and unique design. Enjoy these graduation cap ideas that are sure to make your grad stand out amidst the sea of other graduates and cause a few chuckles along the way!!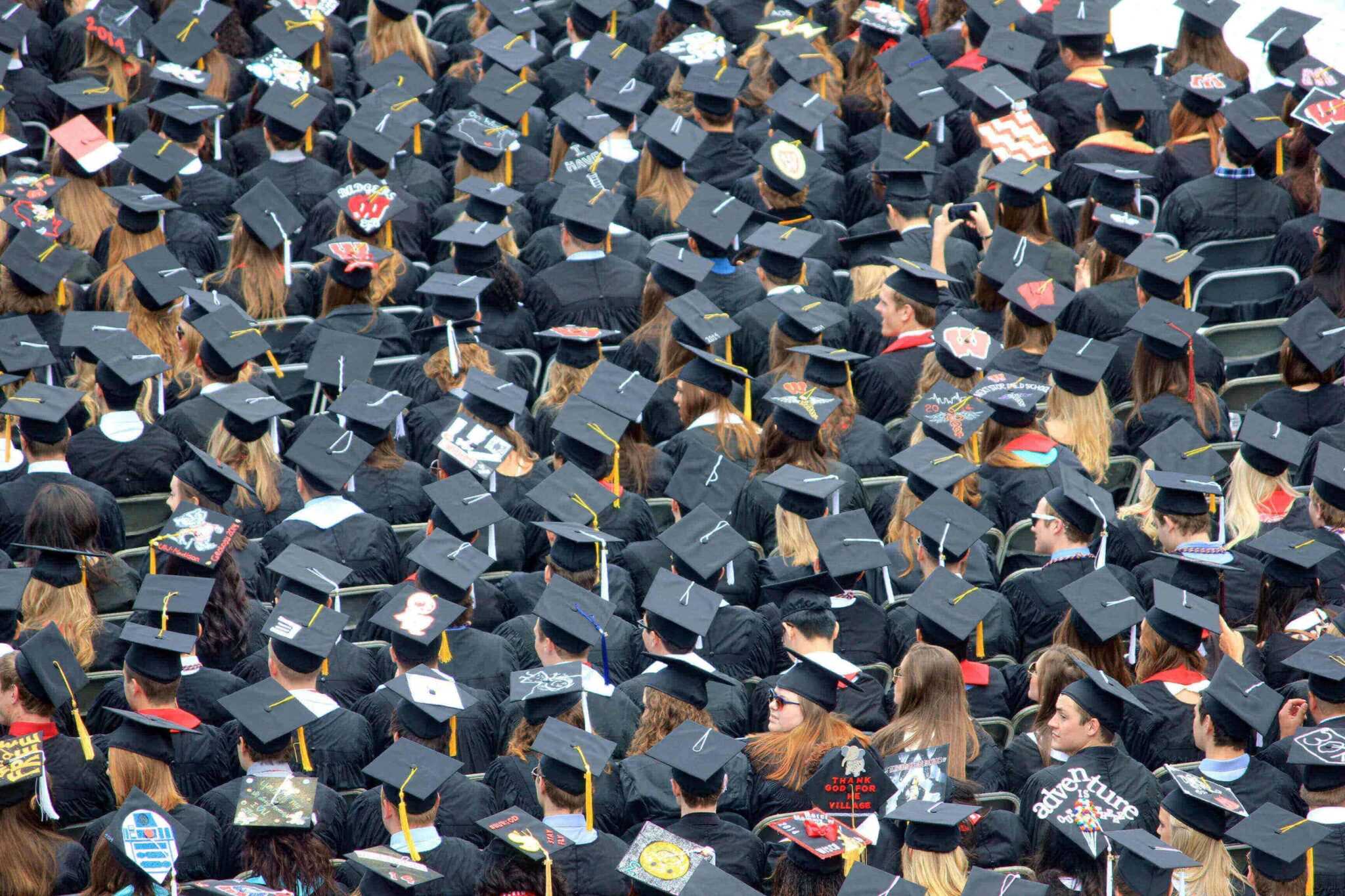 This blog post contains affiliate links. The opinions are wholly my own from my own experience. I may earn a small commission from clicks through to the websites that end in a purchase.
Whether you are the actual graduate, just seeking inspiration or preparing a thoughtful graduation gift for someone else, the possibilities to embellish that graduation cap are quite endless. Get excited as you scroll through these ideas that are certain to ignite your imagination. From DIY tutorial options to last-minute ideas, let your creativity soar as high as your cap will be thrown during the ceremony.
Alternatively, there are other alternatives, including printable toppers, pre-designed options available for purchase, or the invaluable services of a skilled artisan who can customize a topper tailored to you.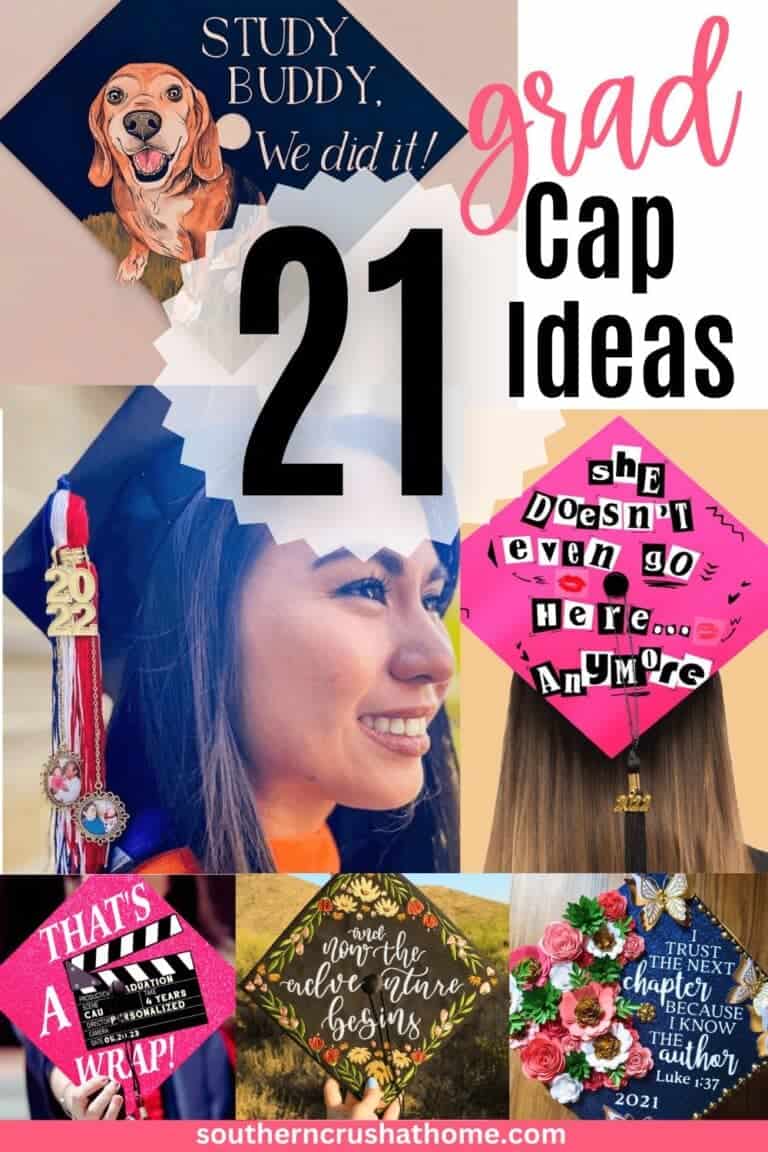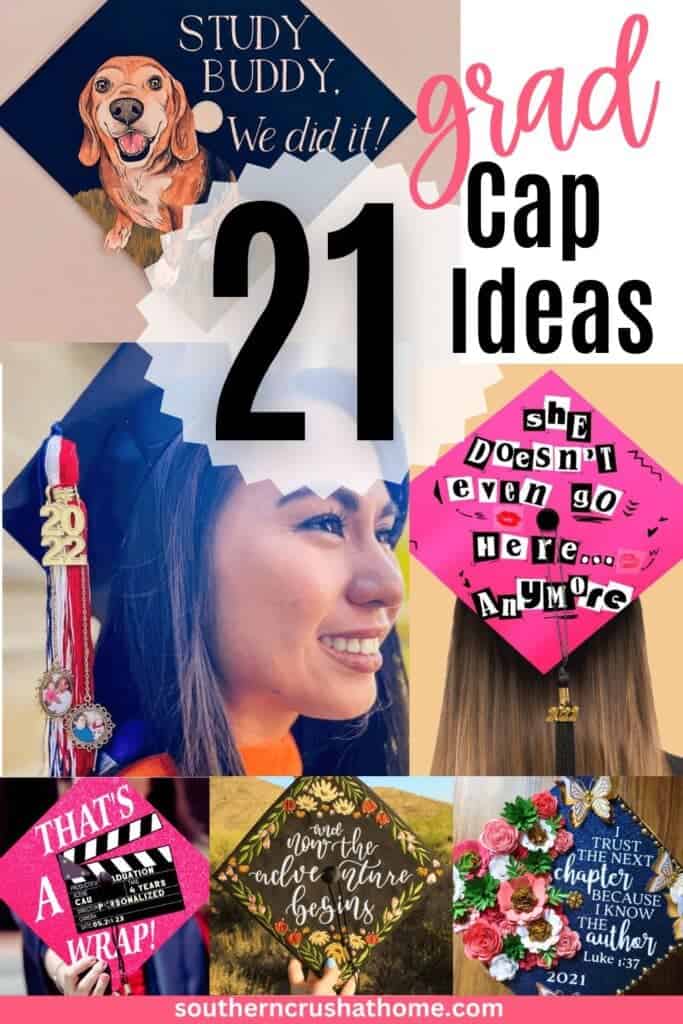 Be sure to PIN this one for later!
Whether adorned with flowers, photographs, inspiring graduation quotes, references to beloved films, or expressions of excitement for this long-awaited accomplishment, these ideas will surely satisfy your desires and then some! In fact, your cap will become such a cherished emblem that you may find yourself compelled to proudly exhibit it at your graduation party! Congratulations Graduate!