Top Ten Football Game Day Essentials
In order to have the best football game day experience possible, you need to make sure you have all of these top ten essentials. No matter what team you're cheering for, game day is a time to come together and celebrate.
Football is a way of life in the south. From high school games on Friday nights to cheering on your favorite college or NFL gameday team on Saturdays and Sundays, football season is a time of year that everyone looks forward to.
Be sure to scroll to the bottom for fun half-time game ideas, fun food recipes, crafts, and more!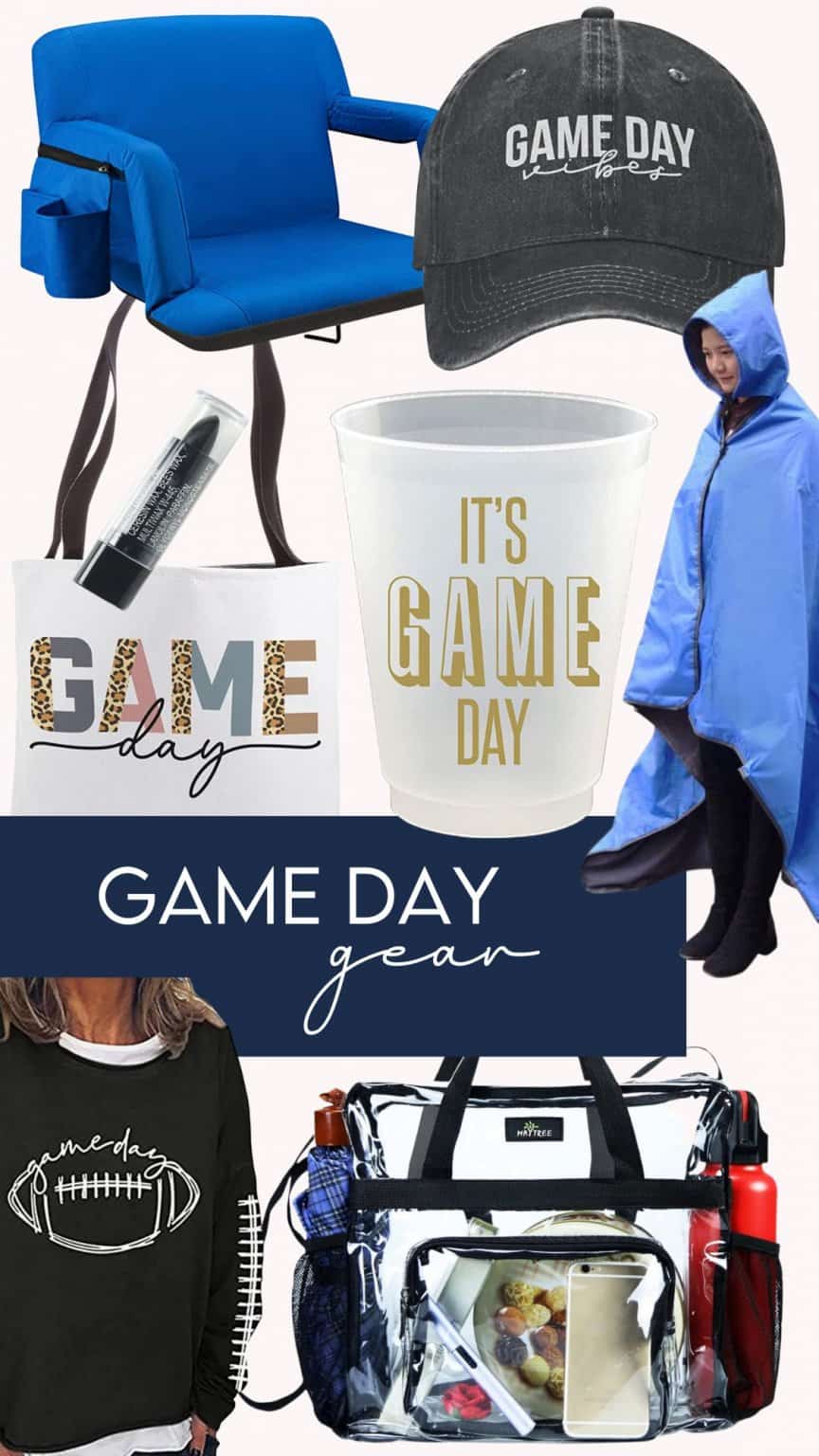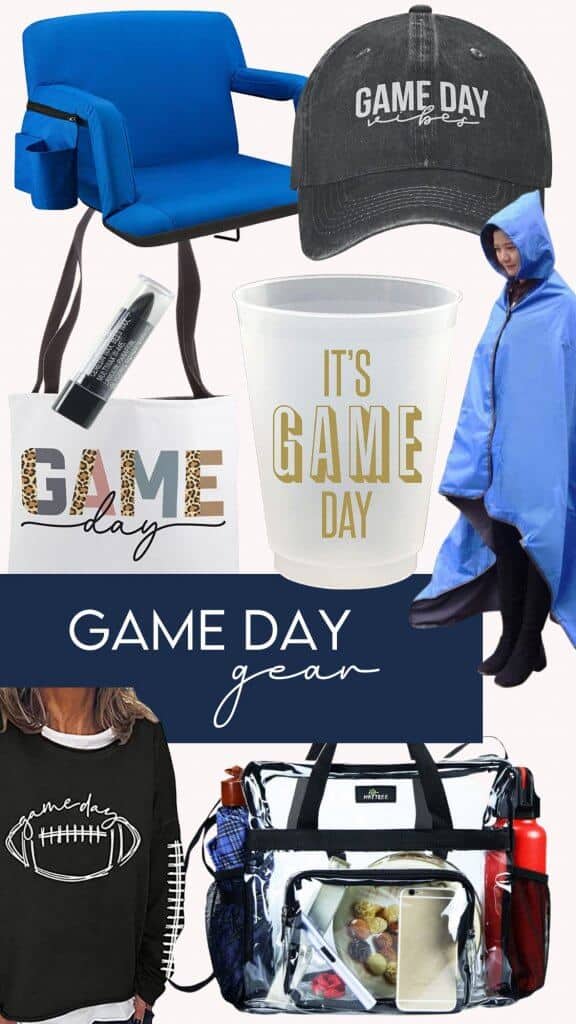 Be Sure to PIN this one for later!
This blog post contains affiliate links. The opinions are wholly my own from my own experience. I may earn a small commission from clicks through to the websites that end in a purchase.
Game Day Football Party Essentials
Whether you're a die-hard fan or just enjoy going to the occasional game, football games are a great way to spend an evening. Here's what you need to know to make the most of your experience.

Top Ten Essentials for any Gameday Football Fan
You can't help but be prepared for all the fun with these awesome game day essentials.
Comfortable clothes
All weather gear
Clear tote
Spirit gear
Comfortable shoes
Stadium seating
Smart TV
Snacks
Decorations
Games
Gameday Couture
Not sure what to wear on gameday?
Whether you're going to the game or watching from home, it's important to show your team spirit! Here are some ideas for what to wear on game day:
If you're going to the game:
Comfortable Clothes
Wear a jersey or t-shirt of your favorite player or the team itself and pair it with jeans, shorts, or a cute skirt. Stay warm and show your team pride with a gameday sweatshirt like the one below! Pair it with sweatpants or comfy shorts.
Rain Gear and Warm Gear
Add a jacket or hoodie if it's chilly outside. If you expect rain or really cold weather, grab this awesome windproof, fleece-lined, hooded stadium blanket!
If you get really low temps with snow, you may want to keep a few of these hothands hand warmers handy to slip into your pockets–trust me, they're awesome!
Top your outfit off with a gameday ballcap, hat, or beanie like this one.
If you're watching from home:
Grab a super cute gameday shirt and add pajama bottoms or a pair of your favorite comfortable jeans.
For added gameday spirit wear some traditional eyeblack or try out these glitter glam eyeblack stickers below.
Game Day Tote
No matter where you're watching the game, you'll need a clear tote bag like this one to carry all your essentials.
Another cute option for game day is this leopard carry-all tote. Just note that it cannot be taken into stadiums but it's perfect for your kiddos' outdoor games!
Things to Pack in your Tote for Game Day
Here's what to put in your game day tote so you're prepared for anything:
1. A small blanket or towel: You'll want to bring a blanket to sit on whether you're tailgating or watching the game from the comfort of your own home.
2. Snacks and drinks: No game day is complete without snacks and drinks! Make sure to pack enough for everyone in your group.
3. A way to keep track of the game: Bring a radio or download the game's app so you don't miss a play.
4. Comfortable shoes: You'll be doing a lot of walking if you're tailgating, so make sure to wear comfortable shoes. Maybe a spare pair of flip-flops.
5. Essentials: Like your keys, cell phone, and of course lipstick or chapstick.
6. Umbrella: In case of rain or just to knock the heat down a notch, an umbrella is always a good idea to keep in your tote.
Stadium Seat Cushion
A stadium seat cushion is a must-have for any football fan. They make sitting for hours much more comfortable and will provide you with the comfort you need to enjoy the game. Portable stadium seat cushions are easy to take with you, whether you're tailgating or going to a friend's house to watch the game.

This one has luxury arms, a cup holder, and a zippered pouch for your football program or your cell phone. I would've loved to have had this one when my kids were in sports!
No matter where you're watching from or what you're wearing, make sure to show your team spirit!
Full HD 1080p LED Smart TV
1. Set up a TV in a central location: The most important thing for any football party is a TV so everyone can watch the game. We recently bought this TV for our back patio to enjoy NFL game day or night!
Furniture Slipcovers
2. Protect your furniture: Provide plenty of seating options for your guests so they can relax and enjoy the game; but also, protect it. Slip on one of these fabulous sofa slipcovers to protect your furniture from spills and high traffic on game day.
Gameday Snacks
3. Serve food and drinks: No party is complete without food and drinks! Stock up on snacks and beverages that your guests will love. Chocolate Covered Pretzel Rods (Easy Game Day Snacks) are a fun treat to serve!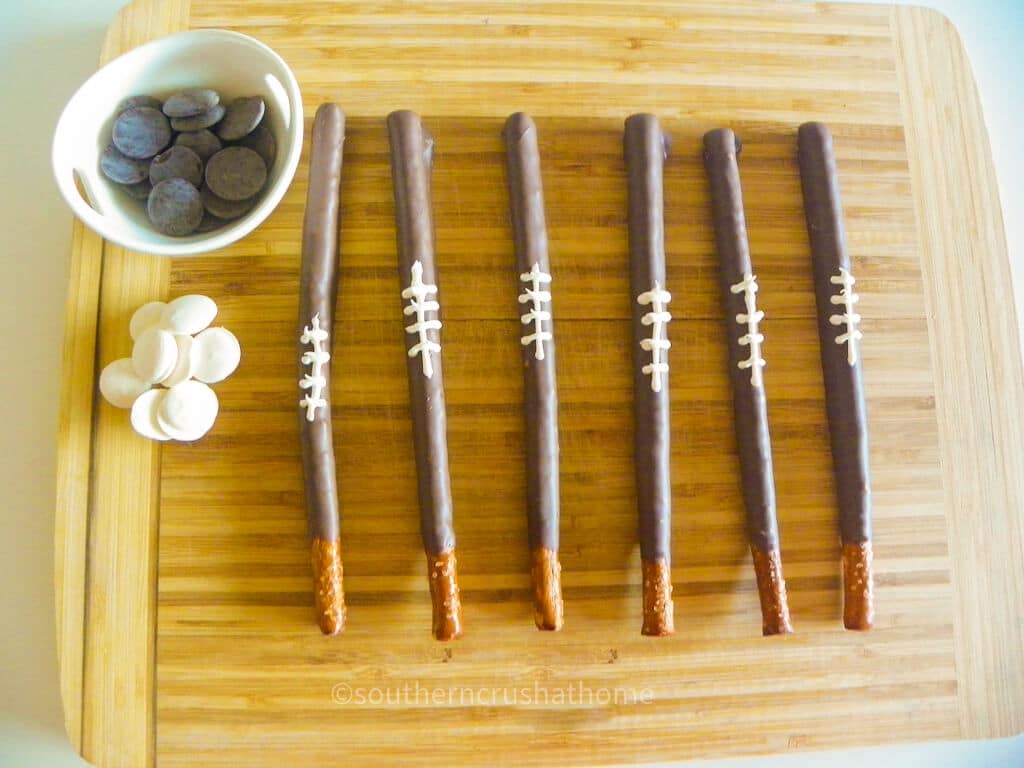 These are some really fun cups you can use to show off your spirit!

Gameday Decorations
4. Decorate in team colors: Add some team spirit to your party with decorations in your team's colors.
You might like this DIY Project using different colors of rice for your favorite team.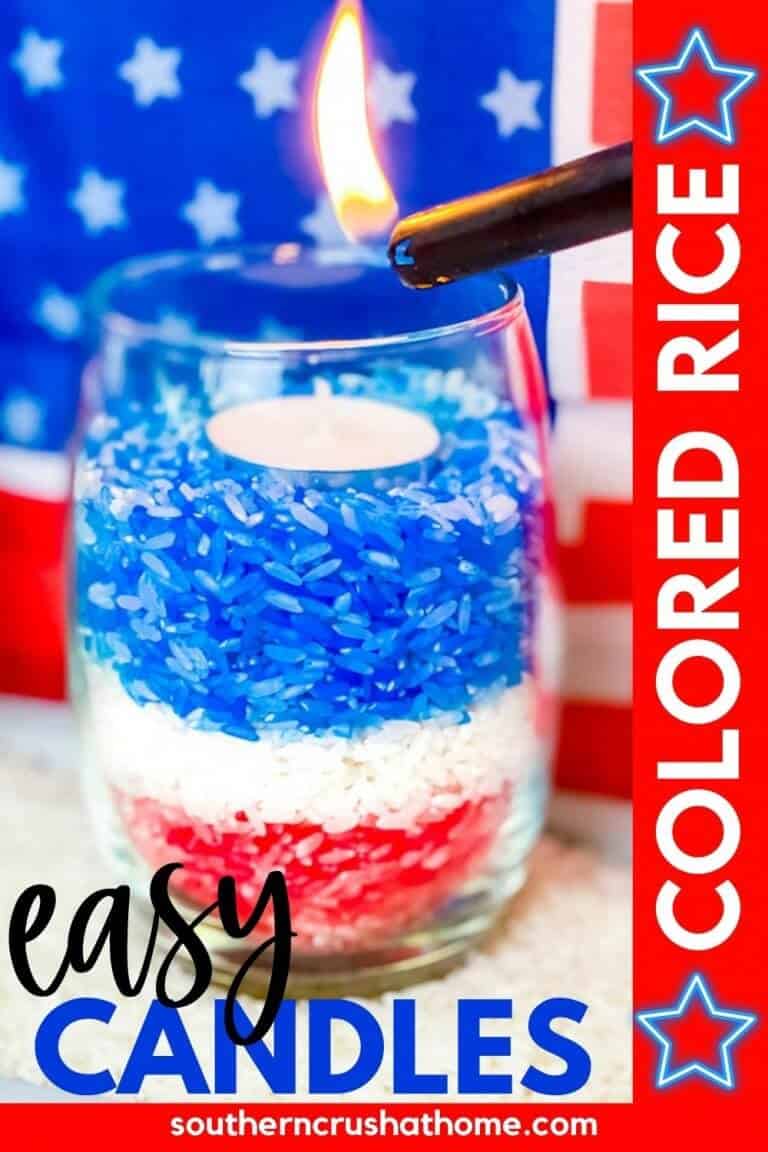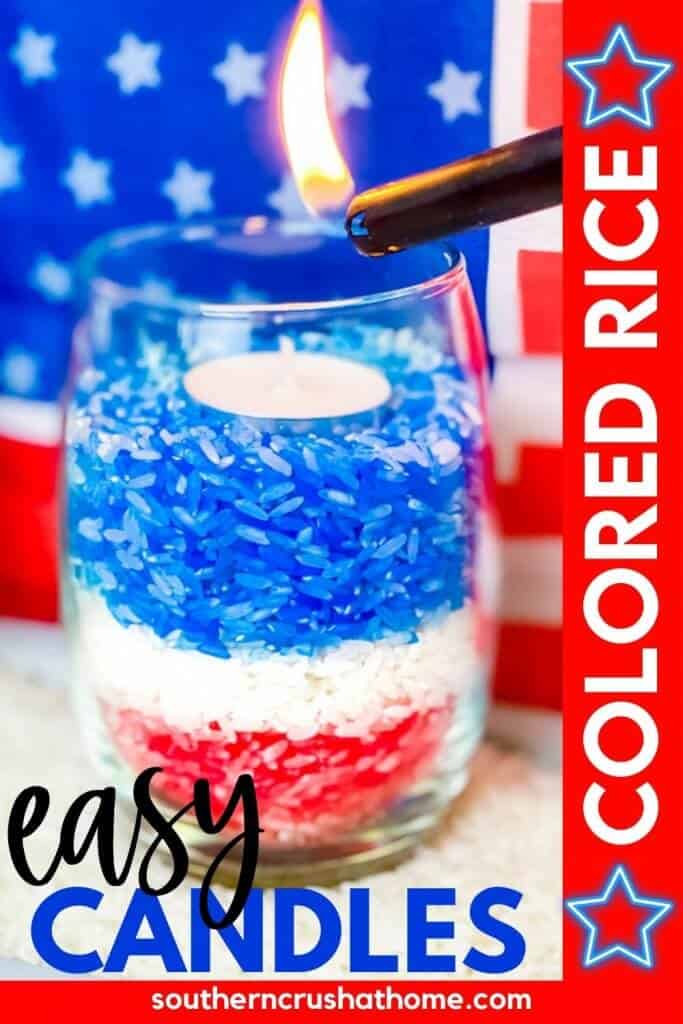 Decorate your lawn with these outdoor lawn football stake signs.
Add a football-themed flag to your flag pole to fly your game day spirit.
Put out a family and football fall doormat to greet your guests on game day.

Halftime Games
5. Plan games and activities: Keep your guests entertained between plays with some fun games and activities.
You can even try making one of these popular Saran Wrap Ball Games using football-themed items and gifts inside!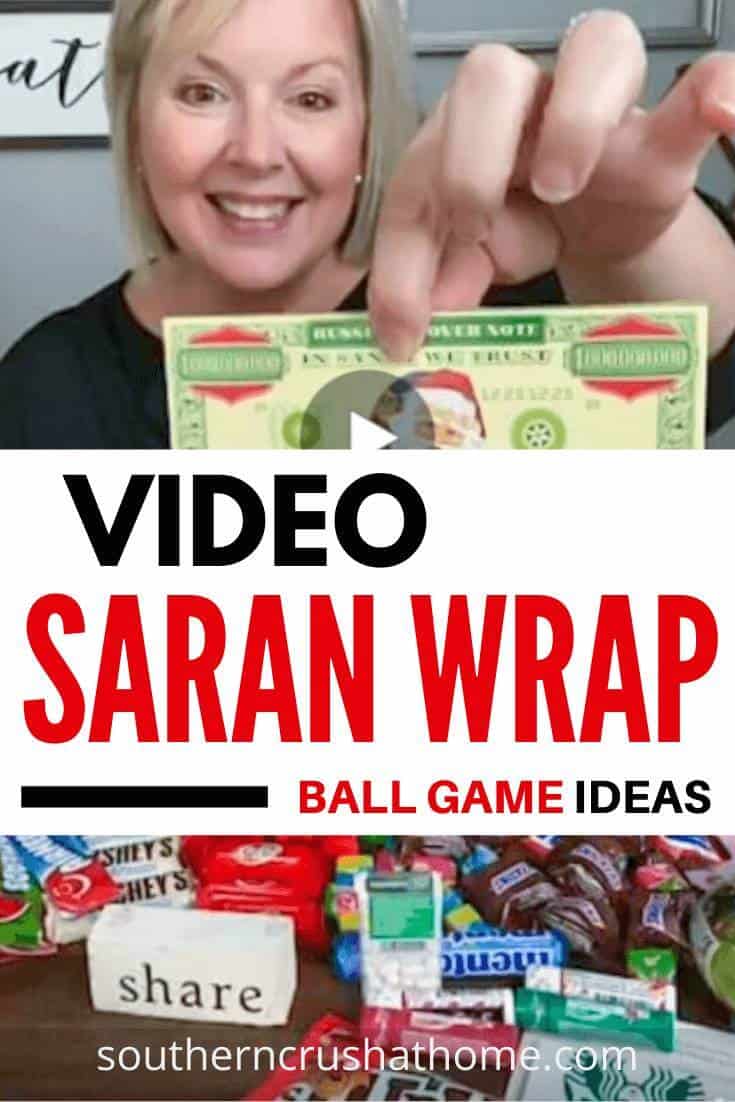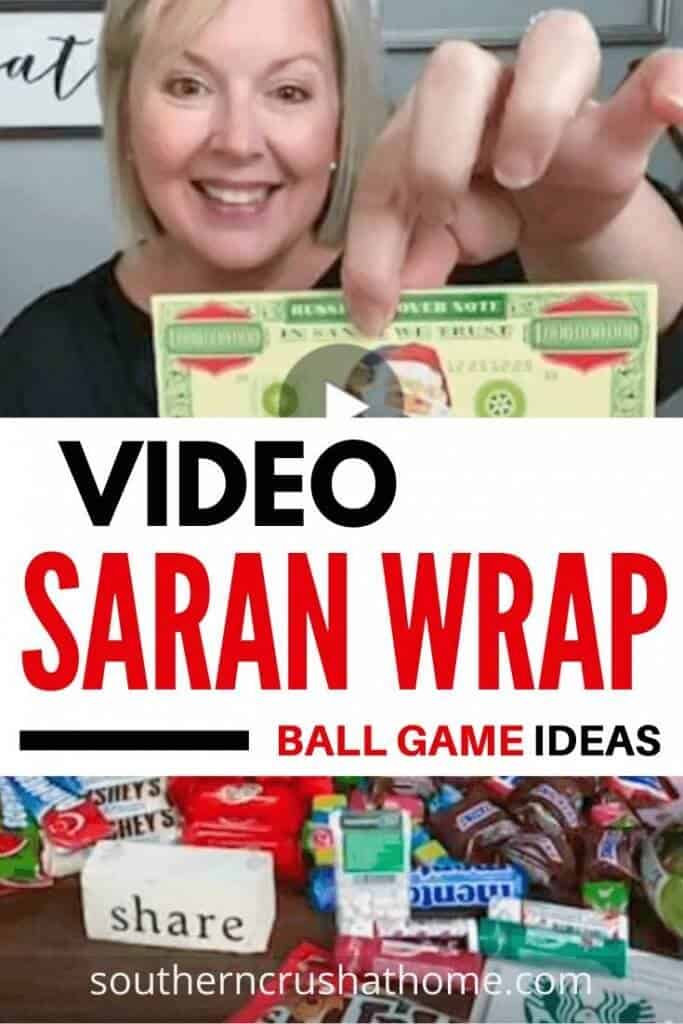 With these tips, you're sure to throw the ultimate football party that everyone will enjoy! Go team!
GET MY EMAILS
If you love DIYs and Ideas like these as well as seeing all the fun things I find out shopping, you need to be getting my emails, my friend! Each week I send out a couple of emails that include updates, crafts, shopping experiences, and decor inspiration. Be sure to get yourself signed up HERE. I can't wait to meet you!