I layed in my bed unknowingly running out of oxygen to all my vital organs for several days. They call it "happy toxemia". You're sick, but you don't feel like you're dying. After a quick run to the hospital a few days earlier for fluids; I truly thought I was going to just get better in a matter of time. That was not the case. Less than 48 hours home from my first trip to the hospital, I felt lifeless. I knew it was time to go back. Covid 19 was killing me.
Upon arrival my oxygen level was at a whopping 40 and had been for no telling how long. After the triage nurse picked up her eyeballs off the floor, my husband kissed my forehead as they whisked me off into the unknown not to be seen again for many days. This was that moment.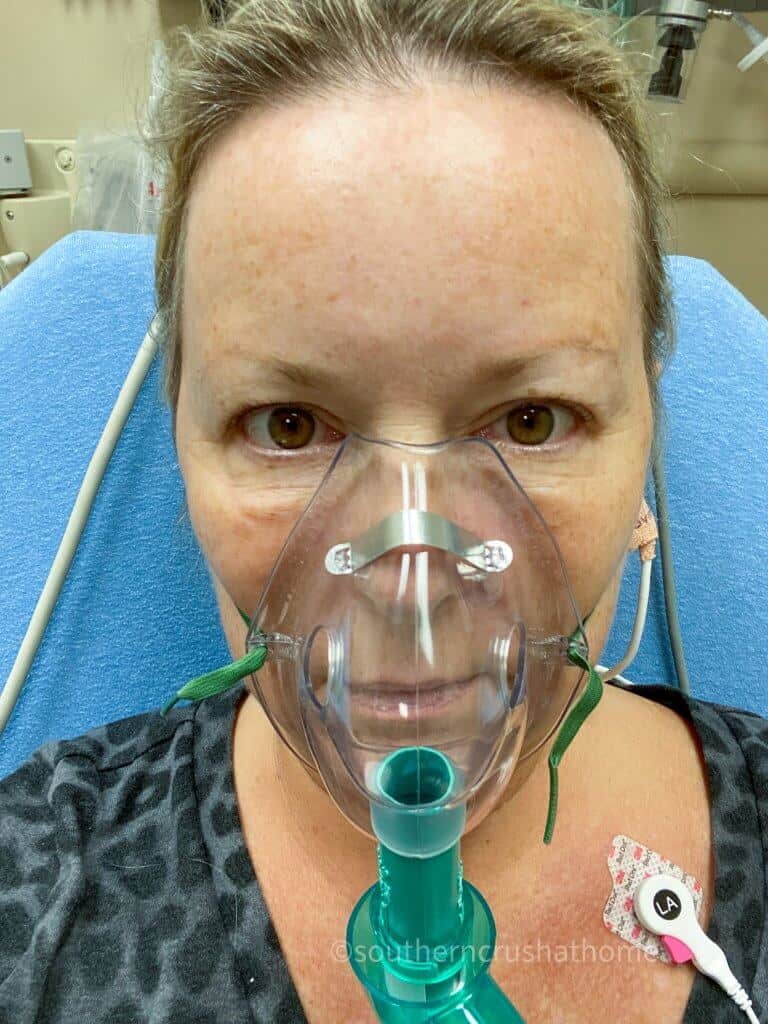 After emergency oxygen treatments, albuterol and chest xrays confirming double pneumonia throughout, I was admitted to the IMCU. There was no time to think about what was going on, but I do remember the distinct fear of being told that intubation was an option. It was a last resort; however, it was mentioned by the doctors and I just knew that was not anything I wanted to go through. Thank the Lord it never came to that for me.
Over the course of the following seven days of isolation, I was administered oxygen from an Airvo machine around the clock. Tethered to the wall in my room.
WAS I VACCINATED FOR COVID 19?
Over the literally tens of thousands of private messages on social media I recieved; the number one question everyone wanted to know was if I was vaccinated. I was not.
I'm not going to debate whether the vaccine is effective or not or if it would have even made a difference. My personal opinion is that we are each and every one of us driven by some level of fear when it comes to our actions. For some, it is the fear of not being vaccinated. For others, it is the fear of the unknown of the actual vaccine. I believe that it is truly a personal choice.
For me personally there were lots of factors; life was busy, I work from home, I hadn't been directly impacted by loss of a loved one due to CoVid, I don't take any medications, and honestly, I thought I would consider it when they knew more about it.
WHAT I LEARNED IN THE HOSPITAL ABOUT COVID 19
They know very little about CoVid 19. They are extremely short staffed. They do the best they can with the protocols they are given from the top. They treat every patient the same.
On about day three; I learned of my medications and chose to speak up and discontinue a few of them. It was a scary decision; but after hearing from outside input and no real answers as to the benefits, I felt it was best. At first, I got push back from the nurses; why? what is your reason? why do you think that?
In the end, they respected my decision. (I'll be honest, I was nervous about making decisions about my own medicine; however, once I realized there was no real benefit to them and they were part of the "protocol" for anyone and everyone generically, I felt better about stopping them. It was Remdesivir and a few other antibiotics which do not heal viral illnesses.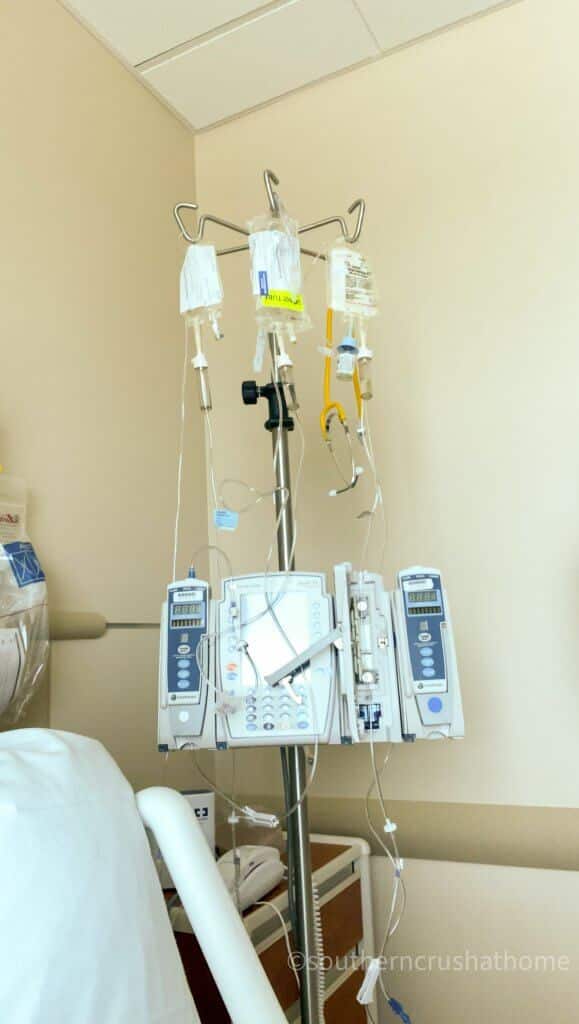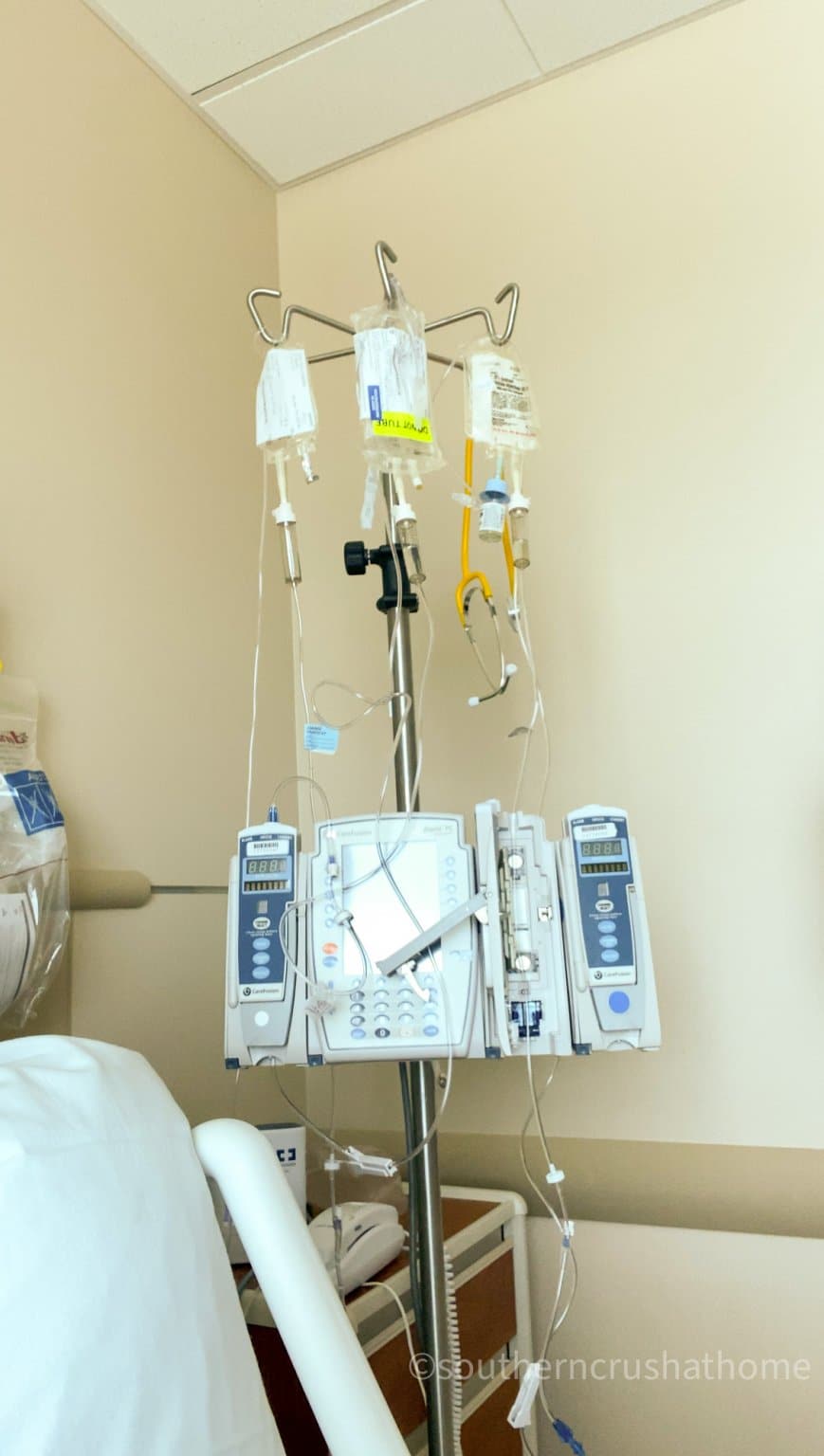 You can discontine medications; however, you cannot demand medications. They did not have some of the other recommended medications that are offered in other places (especially if they're not FDA approved). It completely depends on the hospital.
I stayed on steroids, lasix, blood thinners, zinc, singulair, and of course round the clock oxygen.
HOW I WAS TREATED IN THE HOSPITAL WITH COVID 19
I was in isolation for seven days. It was mainly a blur. You don't have any capacity to think, so you just lay there. No visitors is fine becuase honestly, you are just there surviving breath by breath. They served these silly meals with meat and vegetables when all you really want is soup and crackers. I got good at ordering my mashed potatoes and rice instead.
Most days there were two nurses; but they are so short staffed that it ended up being one person that would come in my room a few times a day to check vitals, administer drugs and deliver food and water. They had to completely dress up in plastic full body bibs and gloves and I felt bad for them. They were always super nice.
They wanted to send me home on oxygen; however, there is a shortage. I wasn't willing to wait extra days. I wanted out of there stat! My levels were 'good enough' so I was discharged. I'm home, resting, healing each day with God's grace which is sufficient for me.
MOVING FORWARD FROM COVID 19
I'm 50. This was shocking. I'm still reeling. I'm still healing. God is so good. Life is definitely in a much different light for me now. I didn't think I ever took anything for granted; however, being so close to it all being gone in an instant is definitely altering. I do not wish you to know what I mean.
I feel like I'm here now with a God given purpose more than ever. Why else am I spared while so many others were not. (There were three code blues in my hospital wing while I was there).
The outpour of prayers, blessings, thoughts and offers to do almost anything from my social media followers, loved ones, and complete strangers was overwhelming. When you're in the exact situation you have no capacity to think or pray for yourself and I truly felt the power of all of your prayers. It was mind blowing and humbling and brings me to my knees.
Hold your loved ones close. Let them know your thoughts and feelings. Stay safe.
I'm so thankful for you and cannot wait to get back into the swing of things!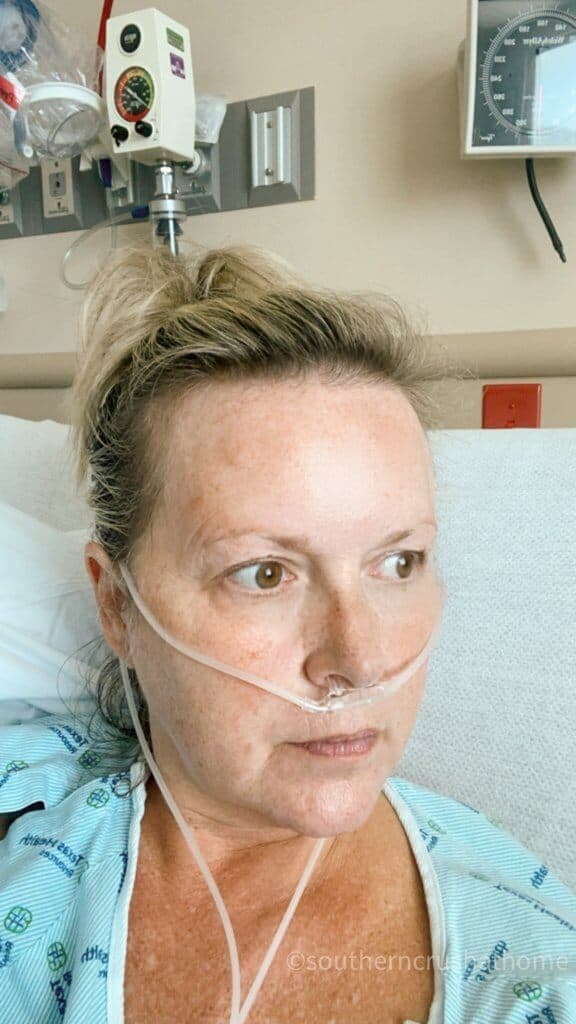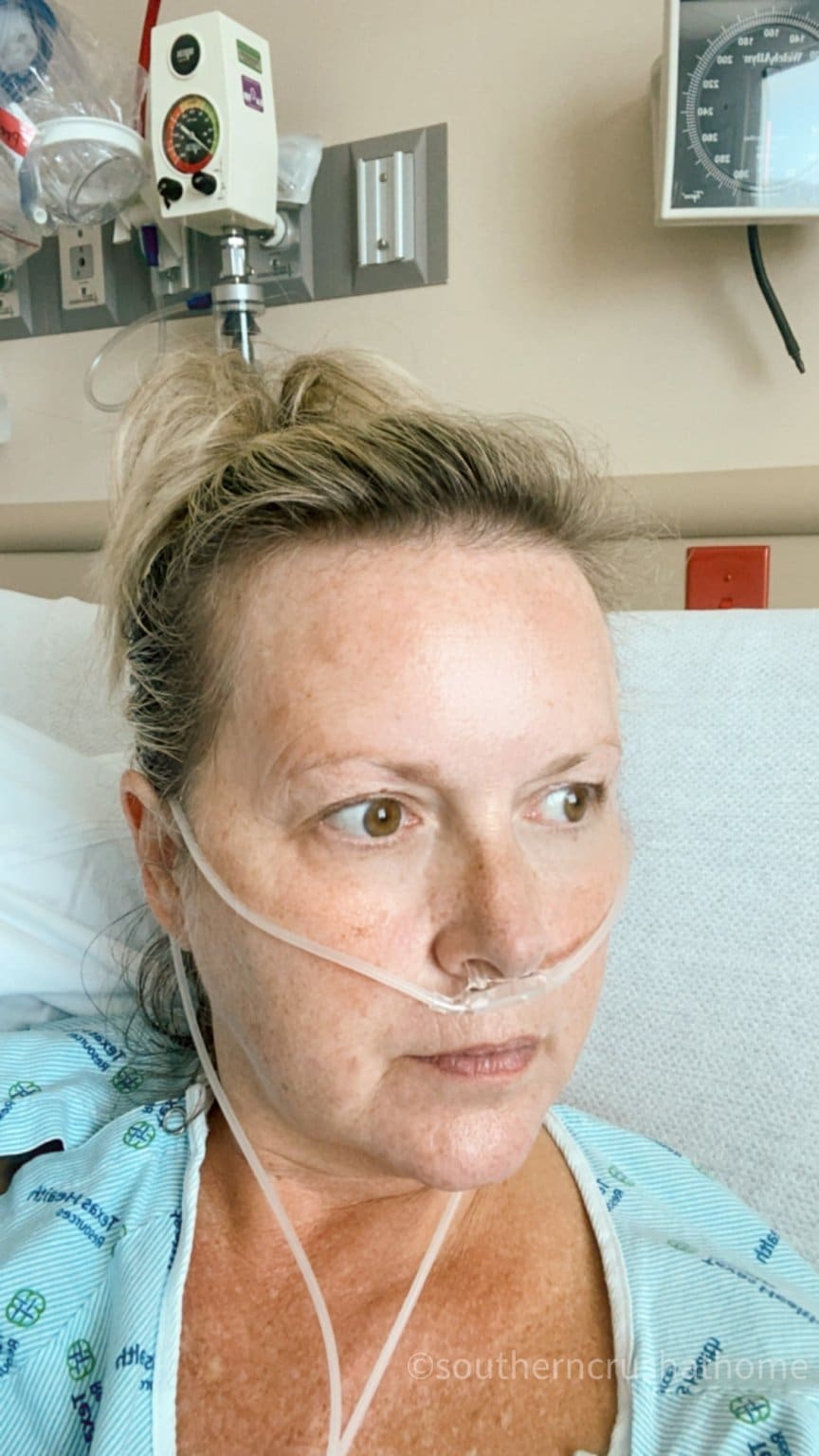 TWO WEEKS BACK HOME COVID UPDATE
Well, it's been a full two weeks that I've been blessed to be back at home from the hospital. Each day has been a little different from the last. Some days are better and others are a couple steps back.
The first five days at home, I stayed in bed. Thank goodness we have a motorized bed that allows me to sit completely upright during the day. It was awesome to use it just like the hospital bed. I had a round of steroids and lasix to finish along with baby aspirin, zinc and extra strength Tylenol. The strangest thing I experienced was a voracious appetite. Every meal was eaten like it was my last…
The more recent nine days, I've gotten up and moved to the couch in my living room for the daytime. The fatigue is real and I try to make a single goal for the day to use my energy on. Some days it's washing my hair and others it's sitting up and crafting a DIY. I'm only good for a limited time and then it's immediately back to just sitting on the couch. The energy that is spent counts whether it's physical or mental. It's frustrating, but I'm glad to be home recovering.
The last five days I have suffered from shingles. It is a horrific rash that forms on one side of your body due to a low immune system from the steroids. I wasn't expecting it to say the least. The blisters vary from itching, to stinging, to aching like deep bruises. This is just a temporary inconvenience in my mind compared to the situation I was in at the hospital.
Today I am continuing the zinc and vitamin C, resting 90% of the day and enjoying this new, slower pace of life that I'm being forced to try out.
Thank you again for all of your thoughts and prayers as they have been instrumental in my healing and recovery. The countless messages have been uplifting and encouraging. You're the best and I appreciate you!