Top 10 Best White Paint Colors of 2023 and How to Choose
I don't know about you, but picking the perfect white paint color can be a bit tricky at times. I love how the color white can create a classic, timeless look for your home and it is fun to see what is popular and trendy. So in this post, I'll share the 10 best white paint colors for 2023 and how to pick the perfect one!
This blog post contains affiliate links. The opinions are wholly my own from my own experience. I may earn a small commission from clicks through to the websites that end in a purchase.
If you're looking for more colors, check out these Best Blue Gray Paint Colors for Your Home
Thinking about how all of the colors in your home will work together will help make sure that your project turns out just the way you envision it. With the right color choices, you can create a beautiful, inviting space that reflects your own unique style. It is important to take into consideration the size of a room, its lighting, function, and other elements when selecting the best white paint colors. Here are some helpful tips below.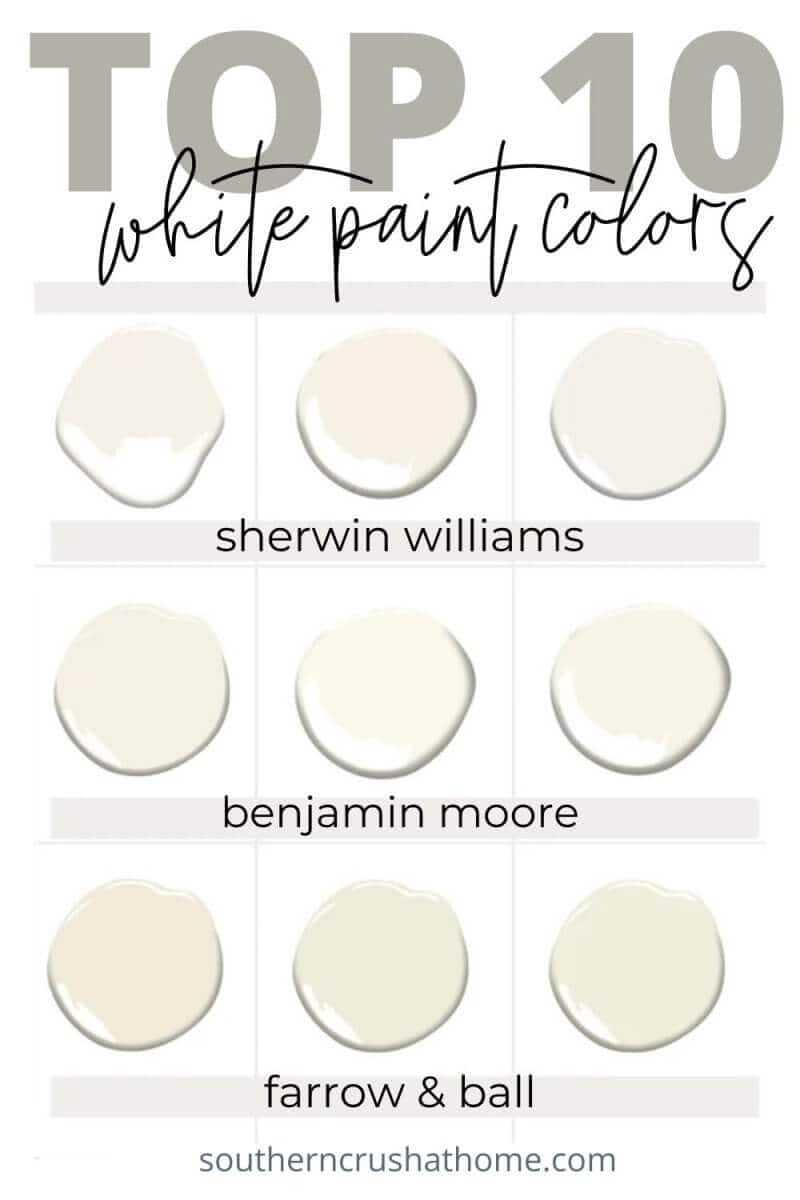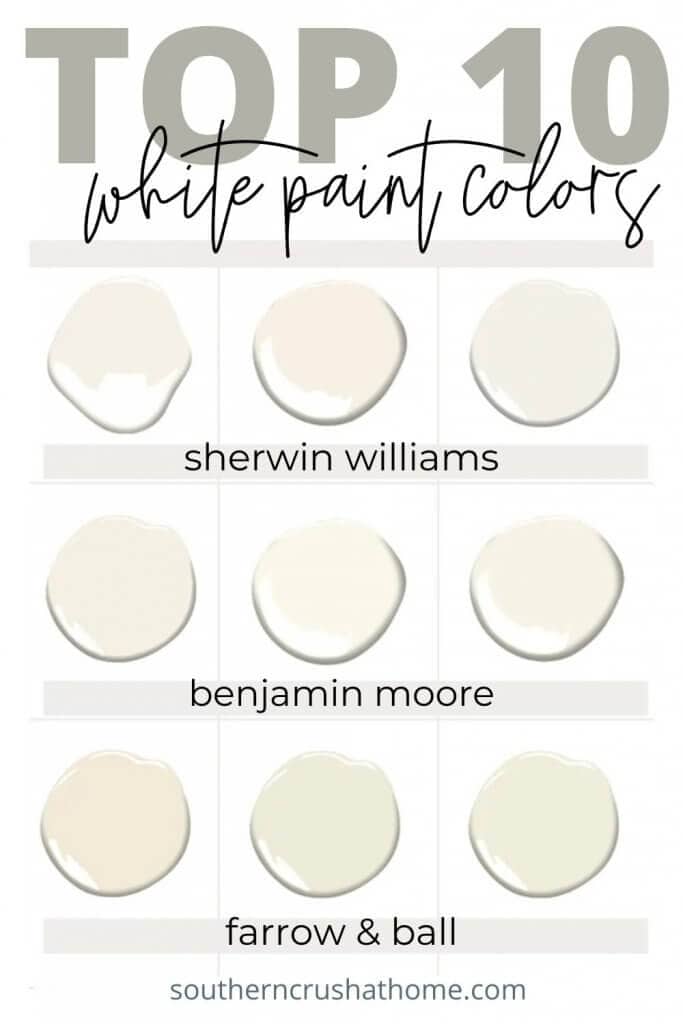 Be sure to PIN this one for later!
When you are trying to find the best white paint color, it is important to get samples of each color before making your final decision. This will allow you to see how the color looks in your space and decide if white walls are the right choice for you.
Paint samples are available at most hardware and home improvement stores. You can also find paint samples to try out online at many paint retailers' websites. But I've got an easier solution for you–peel and stick paint samples from Samplize!
Samplize is a great option for those who want to try out a paint color before purchasing it. Samplize offers peel-and-stick paint samples that can be applied to your walls. This way, you can see how the color looks in your space without having to commit to painting your entire room. They're literally genius!
Here are a few reasons Samplize is the way to go:
The samples come right to your doorstep in just 1-3 business days, depending on the location
They're more affordable than the samples/brushes/foam boards and of course easier and way less messy
If you keep the samples on the white paper they come on and just use tape to hold them up, you can move them from wall to wall and room to room
They are amazingly color accurate as they are made with 2 coats of real paint, so they are color correct.
When choosing a paint sample, be sure to get a few different colors to compare. This will help you narrow down your choices and pick the perfect white paint color for your space.
Overview of White Paint Colors
White paint is a popular choice, as it can bring light and brightness to any space. Depending on the shade you choose, white can help to create a fresh, airy look or evoke a more modern, sophisticated aesthetic. Here is an overview of some of the most popular white paint colors:
Why white paint colors are popular in 2023
White paint colors are a popular choice for home décor in 2023 due to their versatility and timeless appeal. White shades can help to create a sense of airiness, making a room feel larger and brighter. They also help to reflect light, which is important in creating a modern and sophisticated look. Additionally, white paint colors pair well with virtually any other color or décor style, making it easy to create a beautiful and cohesive look in any room.
White is also one of the most accessible colors, making it easy to find a shade that works with any budget. Many home improvement stores carry a wide variety of white paint colors, from bright and cheery to light and airy. This makes it easy to find the perfect shade for any project.
10 Best White Paint Colors in 2023
Polar White offers a bright, clean look that's perfect for adding a touch of modern style to any room. With its sleek and timeless look, Polar White is a favorite among homeowners and interior designers alike. Whether you're looking to brighten up an old room or create a fresh, new look in your home, Polar White is a perfect choice! Try it out today and see how this classic white with cool undertones can transform your space.
Benjamin Moore white dove is a subtle shade that will give any décor an elegant touch. This soft white is perfect for achieving an elegant look in any room. It pairs nicely with natural woods and metals to create a timeless aesthetic.
Simply White is a crisp and vibrant shade that reflects light and makes a space feel larger. Whether you're looking to brighten a room or make it appear bigger, Simply White is a perfect choice. It's also an ideal shade for pairing with bold colors and patterns – so feel free to get creative!
Benjamin Moore chantilly lace is a warm white paint with almost no undertones, which makes it an extremely versatile and neutral paint color. This light and airy color evokes a sense of calmness and can help to make small spaces feel larger. Paired with feminine prints and shades of pink, it creates a romantic look that's perfect for bedrooms or living rooms.
Pure White is a bright and bold hue that adds an exciting pop of color to any décor. With its timeless appeal, Pure White will never go out of style. Whether you're looking to lighten up a space or accentuate existing elements, this versatile shade is always a safe bet.
Alabaster is a soft and muted off white paint color that creates an inviting atmosphere. It pairs well with whites, taupes, and creams to create a tranquil vibe that adds warmth and serenity. Whether used as an accent or for walls throughout the home, Alabaster is a popular choice for creating inviting spaces. From bedrooms to living rooms, this hue makes it easy to bring home decorating dreams to life!
White Heron is a timeless shade perfect for achieving a classic look. Whether you choose to go bold with a statement wall or keep it subtle, this hue provides a cozy and inviting atmosphere. Try it on any wall, White Heron will be sure to bring your home together in perfect harmony.
All White is a creamy white that pairs well with cool grays and blues for a modern look. This warm tone is ideal for creating a cozy atmosphere. It looks great when contrasted with richer tones such as navy or oxblood red.
Extra White by Sherwin Williams is a modern off-white that offers a clean and bright look. This vivid hue is perfect for reflecting light and making a space appear larger. It pairs well with crisp, modern furniture and accessories.
Oyster White by Sherwin Williams is a warm white and inviting shade that creates a cozy atmosphere. Its subtle off-white hue adds a touch of sophistication to any room. Whether the walls are painted with this color or it's used as an accent, Oyster White will provide an inviting and refreshing contrast to any space. Its versatility allows for easy customization and works well with bold hues or other neutral tones. Whatever your style, Oyster White is a timeless color that can make any room feel comfortable and inviting. Try this shade to bring out the best in your home!
White paint colors offer endless possibilities for home décor and are a popular choice in 2023 due to their versatility and timeless appeal. Whether you're looking for a bright and airy hue or something more muted and subtle, there's a perfect white paint color for any style. With the right shade, you can create a beautiful space that will last for years to come.
How to Choose the Right White Paint Color for Your Home
Choosing the perfect white paint color for your home doesn't have to be crazy hard. There are so many great whites to choose from, but it's important to consider a few factors before making your decision.
What kind of mood do you want in the room that you're painting? Reflective shades of whites will make any space feel airy, open and bright. Cooler whites can help offset a small space and bring some personality without fail. Warmer tones of white tend to create a cozy vibe – just right for creating a tranquil retreat!
Also, consider what other colors and textures you have in the room and how they work with your chosen white shade. Picking out the right white paint color can be an exciting adventure – so enjoy as you find the hue that's just right for your home ~ and don't forget to grab a sample first!
No matter which shade you choose, white paint offers endless possibilities when it comes to home décor. With the right color, you can create a space that reflects your personal style and brings life to any room.
Understanding undertones
White is often thought to be a simple, clean color. But if you know where to look, you can find interesting undertones in white that are easy to incorporate into your decorating projects. Whether it's a vintage off-white paired with classic greens and gold or a bright white that becomes the focal point of the room, these colors are ideal for making any home look beautiful. So don't shy away from adding whites to your decorating palette – they add depth and character while maintaining that core sense of cleanliness we all love.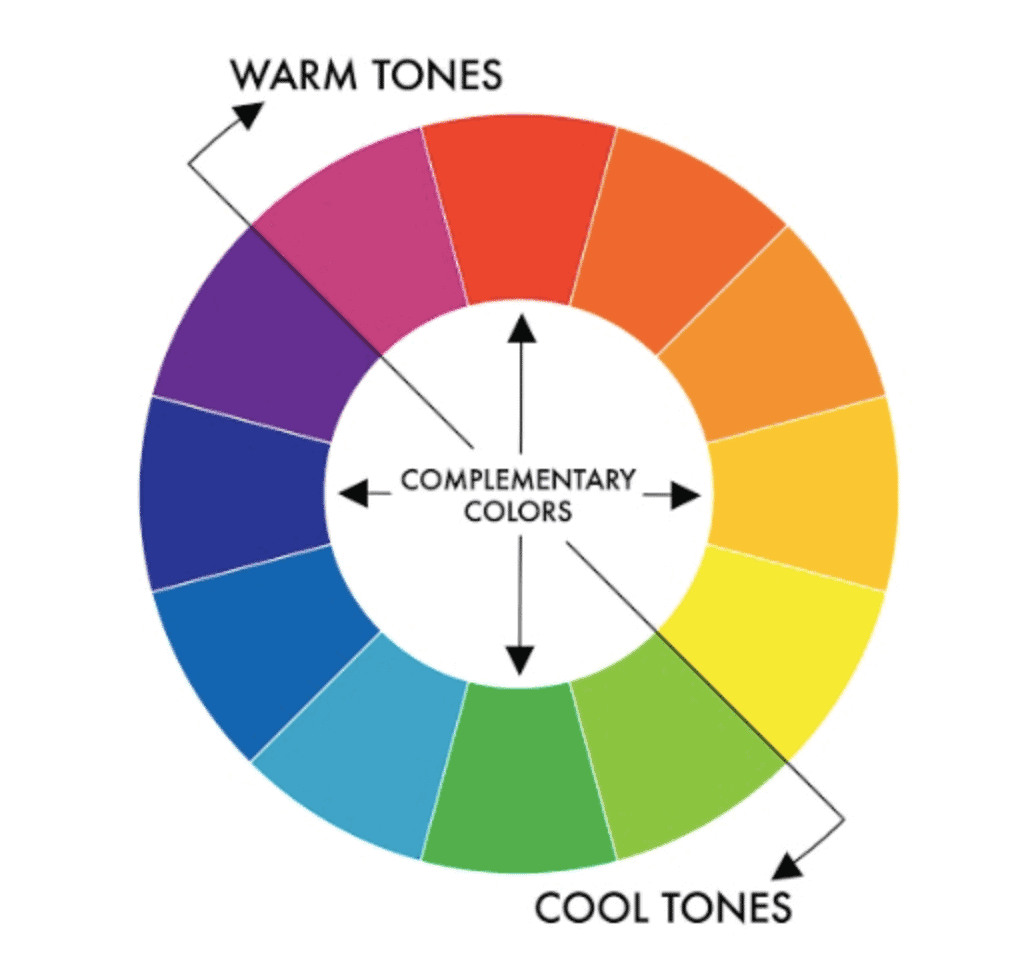 Consider the room's natural light
When it comes to choosing the color white for any room in your home, it is important to consider how natural light affects the space. White reflects light in bright spaces and can create a sense of airiness, whereas too much natural light can wash out lighter whites and make a room appear cool and distant.
To avoid this issue, look for warm whites such as ivory or cream that absorb more light instead of reflecting it. Ultimately, it is important to note that nearly all shades of white will work best when paired with adequate sunlight for a beautiful balance between brightness and warmth.
Consider the room's function and mood
When choosing white paint for any room, it's important to take into account the intended purpose of the space – what activities will happen in there and how frequently? If a kitchen is meant to be a lively gathering spot, warm white shades create a cozy atmosphere. For bedrooms, softer whites can provide relaxation with their tranquil feel.
But if you're looking for something bright and airy that appeals to everyone living in the home, classic whites bring lightness and freshness. Whatever decision you make, don't forget to have fun with it – there's no wrong color when styling your home!
Texture and Trim
Painting a room is an important decision, and choosing the right color for your space can make or break the overall look. Texture and trim are two vital parts to ensuring a great finished look in your painted space.
Don't forget about texture: White paint doesn't just come in one type of finish. You can choose from different finishes like glossy, semi-gloss, matte, or eggshell. The finish you choose can also impact the final look of the paint, so consider the level of light reflection and durability you want in the room.
Think about the trim: If you're painting a room with white paint, it's important to also think about the color of the trim. White paint color with cool undertones will look great with cool-toned trim like bright white or dove gray, while a warm-toned white will look better with warm-toned trim like cream or ivory.
Encouragement to experiment and have fun with colors
Choosing the perfect white paint color for your walls isn't easy, but I'm here to reassure you that there's no need to feel overwhelmed! It pays to look closely at the difference between colors and don't be afraid to experiment until you find something that fits just right.
Start with a few samples of whites like this warm whites bundle or this cool whites bundle in varying intensities and make sure to place them on your actual wall surfaces for a few days before making a final decision.
Once you have one or two contenders, it's important to consider how much light enters the room—this can affect the overall saturation of colors, making those that appear bright in well-lit areas look duller in darker spaces. By taking your time and poring over even the most subtle nuances, you'll be guaranteed success so you can proudly show off your stunning handiwork!
Recap of the top white paint colors in 2023
Choosing the right white paint color can be intimidating, but with these tips, you should be able to find the perfect shade of white for your space. As you can see, there are a lot of factors to consider when choosing the right white paint color. But don't let that dissuade you – with a little planning and forethought, finding the perfect shade of white for your home can be a fun and rewarding experience.
So go ahead – take the plunge and get painting! Good luck, and may your newly white-painted walls look as beautiful as you imagined them to be.
If you're looking for more colors, check out these Best Blue Gray Paint Colors for Your Home