Adorable DIY Burlap Carrot Gnome Door Decor From Recycled Amazon Box
This DIY Burlap Carrot Gnome door decor is so simple to make and absolutely adorable! I love that you can recycle an Amazon box for this project, too! You only need a few inexpensive supplies to make your own.
WHAT YOU'LL NEED TO MAKE a diy burlap carrot gnome door decor
Amazon Box, or other box
Mod Podge
Dollar Tree Buffalo Plaid Craft Fabric
Dollar Tree Craft Sponges
Small Paint Brush
Acrylic Paint in orange, pink and white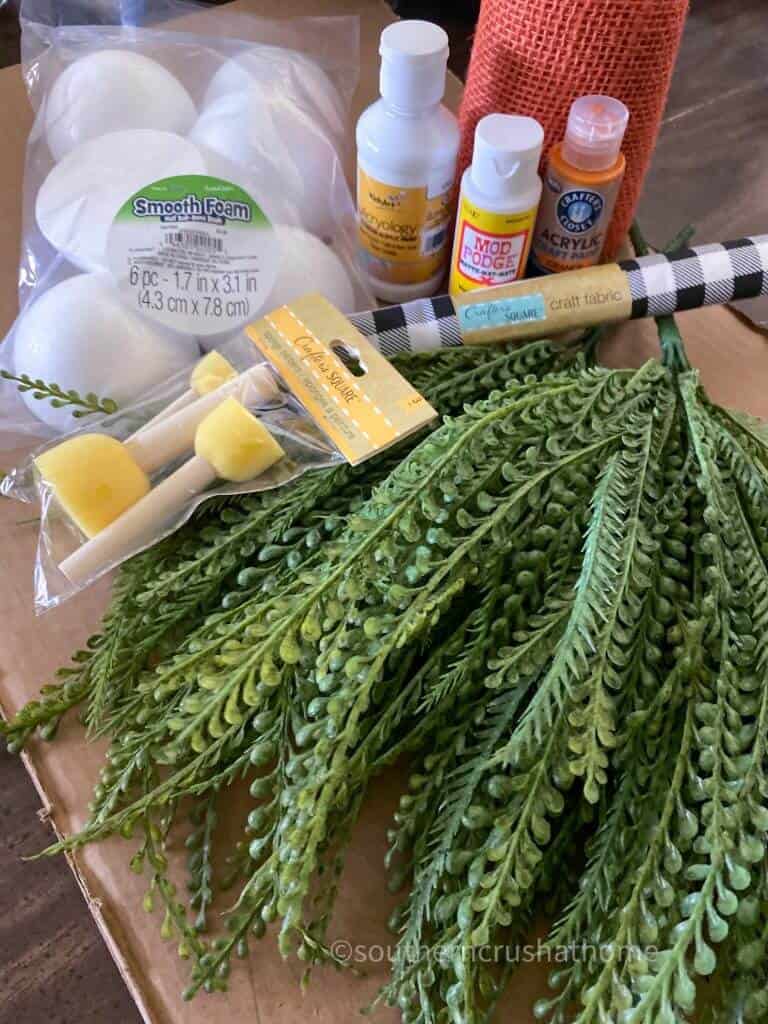 HOW TO MAKE A DIY Burlap CARROT GNOME DOOR DECOR
Cut out a large triangle shape for the carrot, from a leftover amazon box using a craft knife.
Paint the carrot with orange craft paint using a chip brush. Let dry. You can use a heat gun to speed up the drying process.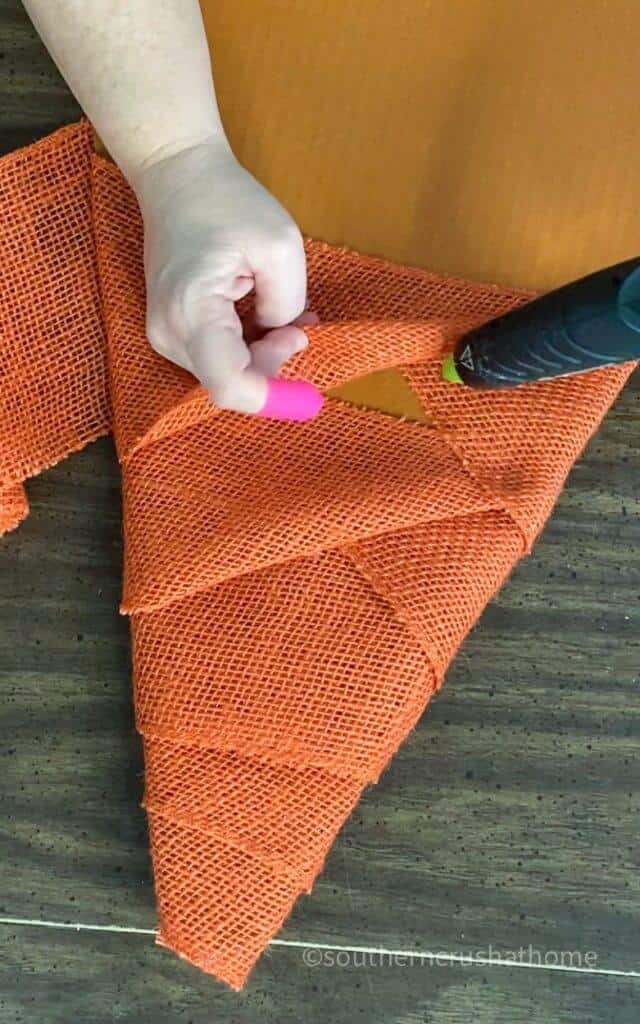 Wrap the entire carrot with orange burlap. Use your hot glue gun throughout to ensure the burlap is secure. You can also fold the burlap into an x-shape at the bottom to give it dimension and texture.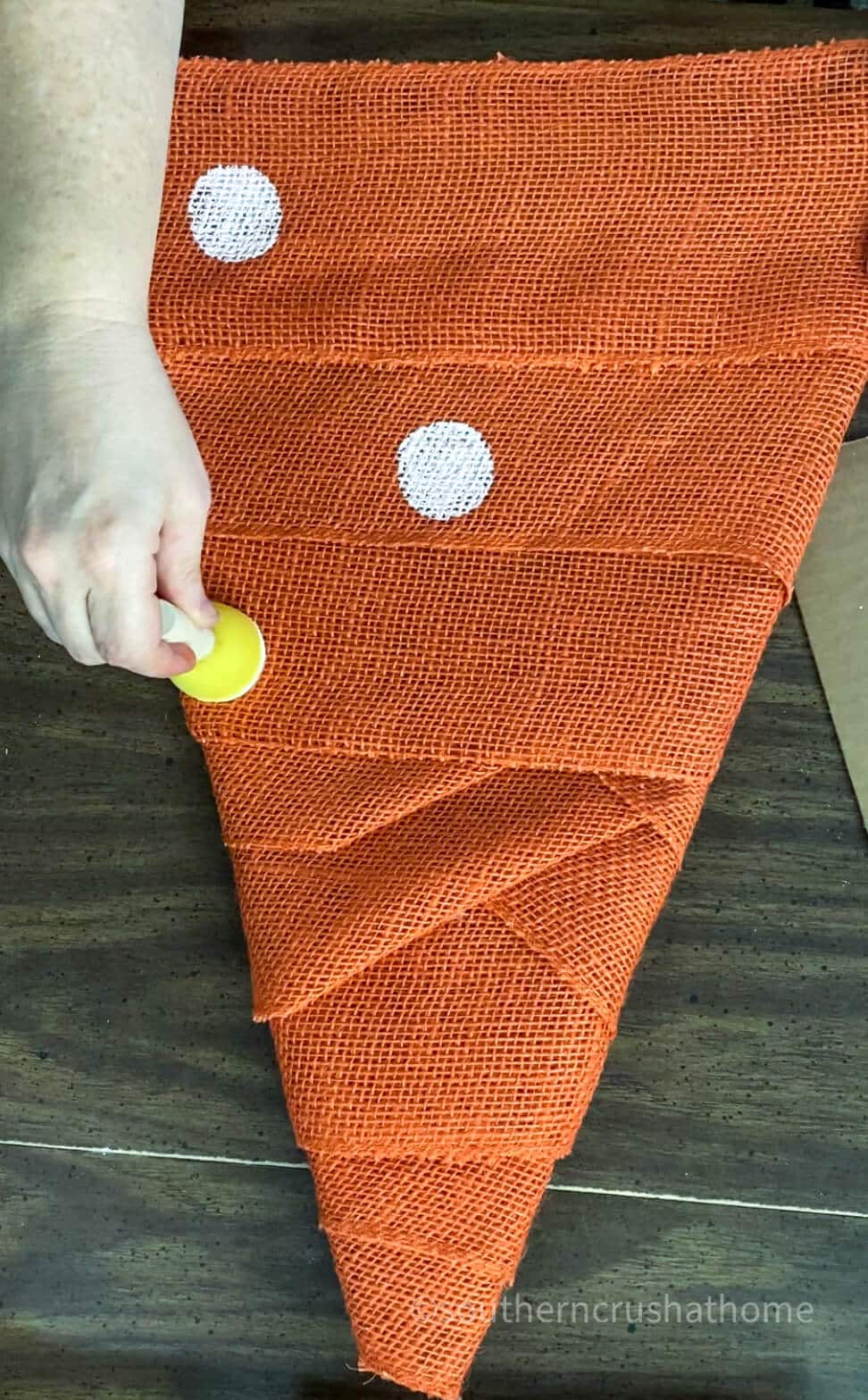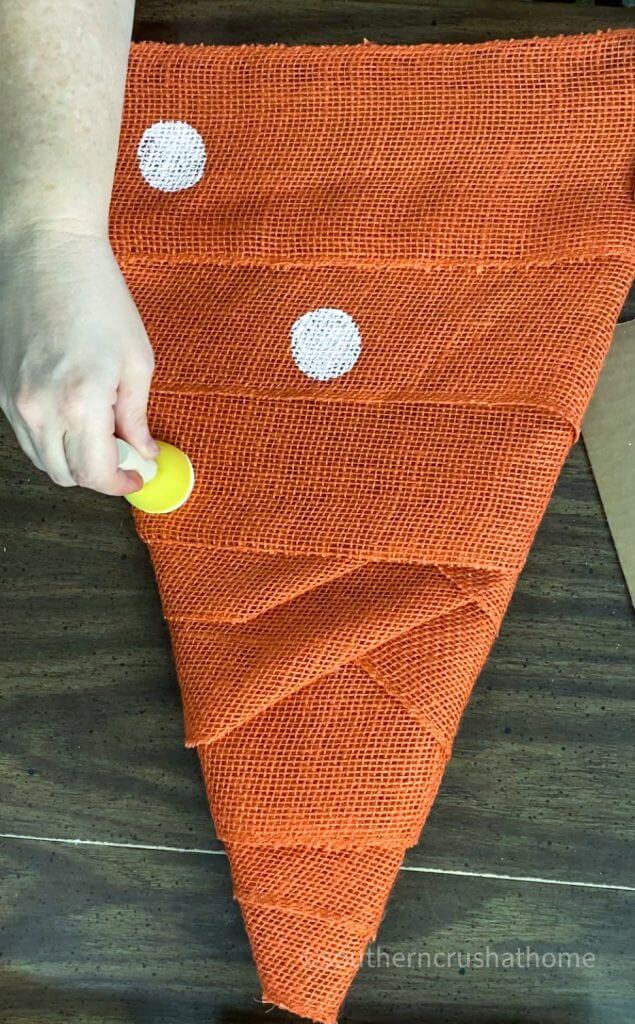 Add white paint to the foam brush, and pounce the brush onto the carrot to mimic polka dots. Add as many, or as little as you like. Let the polka dots dry, again using the heat gun if you'd like.
NEXT…
Take your two bunches of greenery and place them inside the bottom of the burlap carrot to represent the beard. Once you are happy with the placement, run a bead of hot glue across the top of the greenery and press down so it is secure.
Now it's time to paint the sweet little gnome's nose. Mix pink and white paint together until you are happy with the color. Use a small paint brush to paint the foam half circle.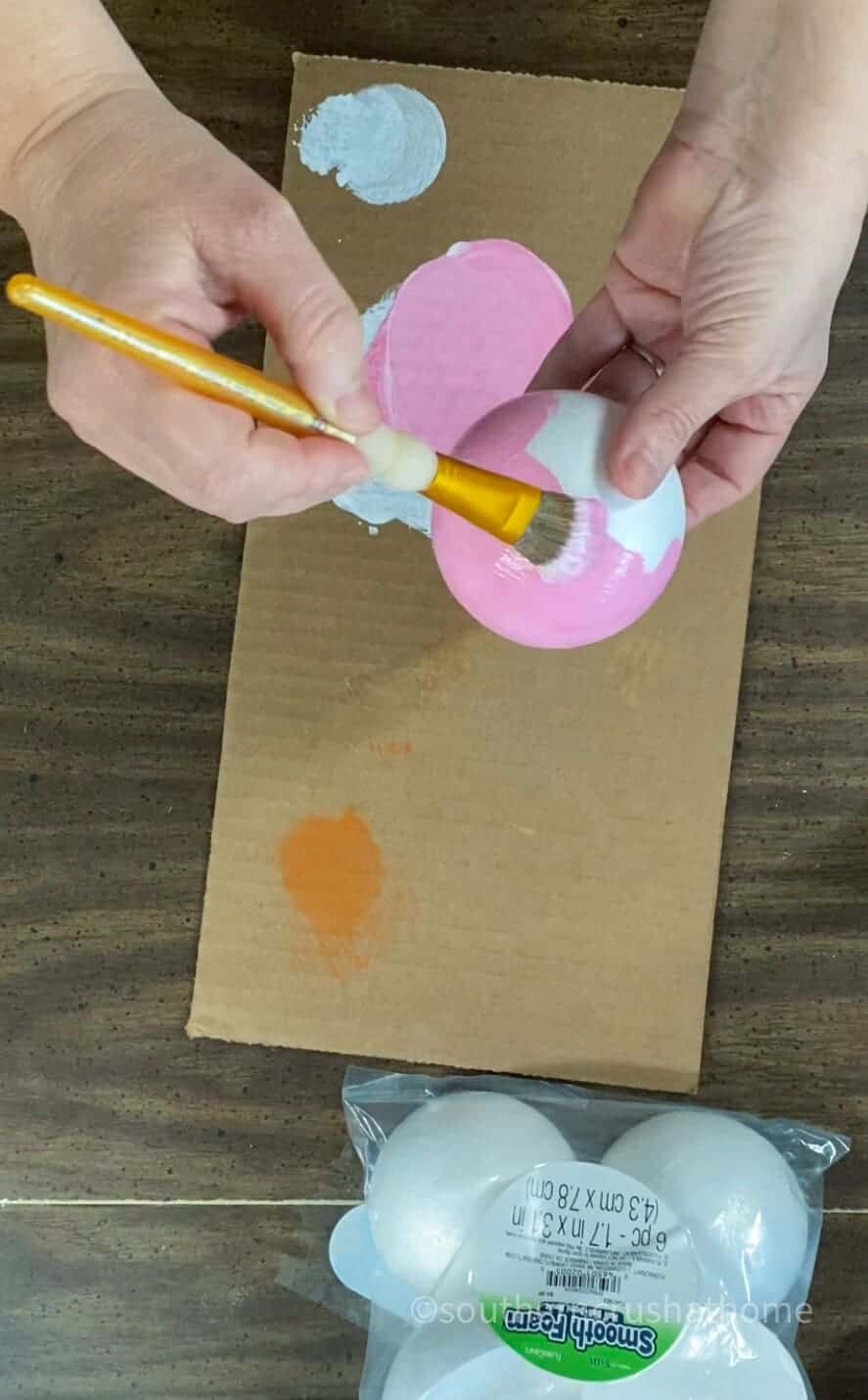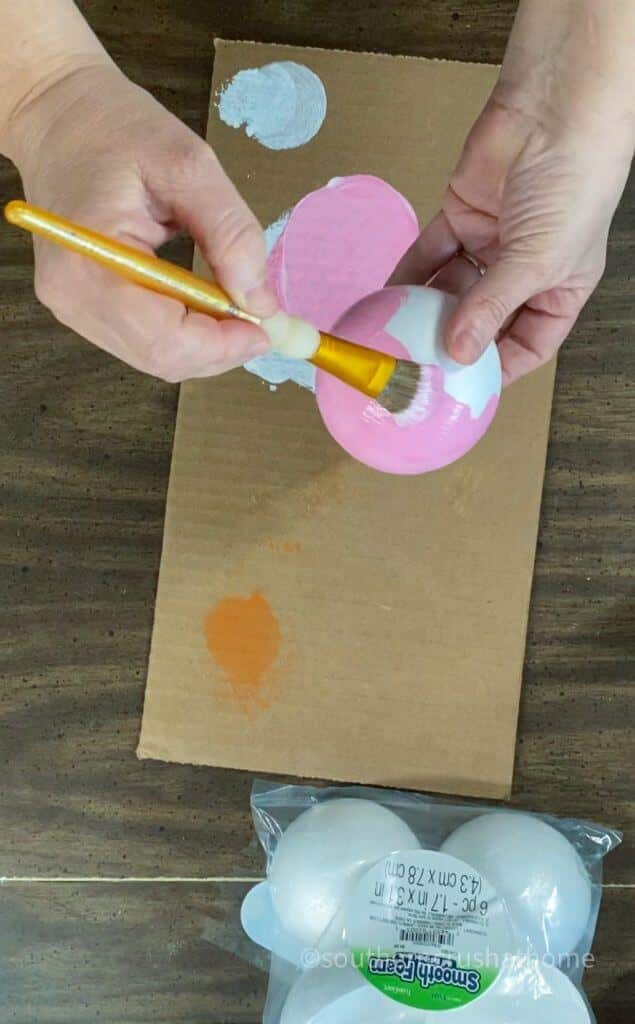 Let dry, and hot glue it to the center of the greenery, just under the burlap carrot.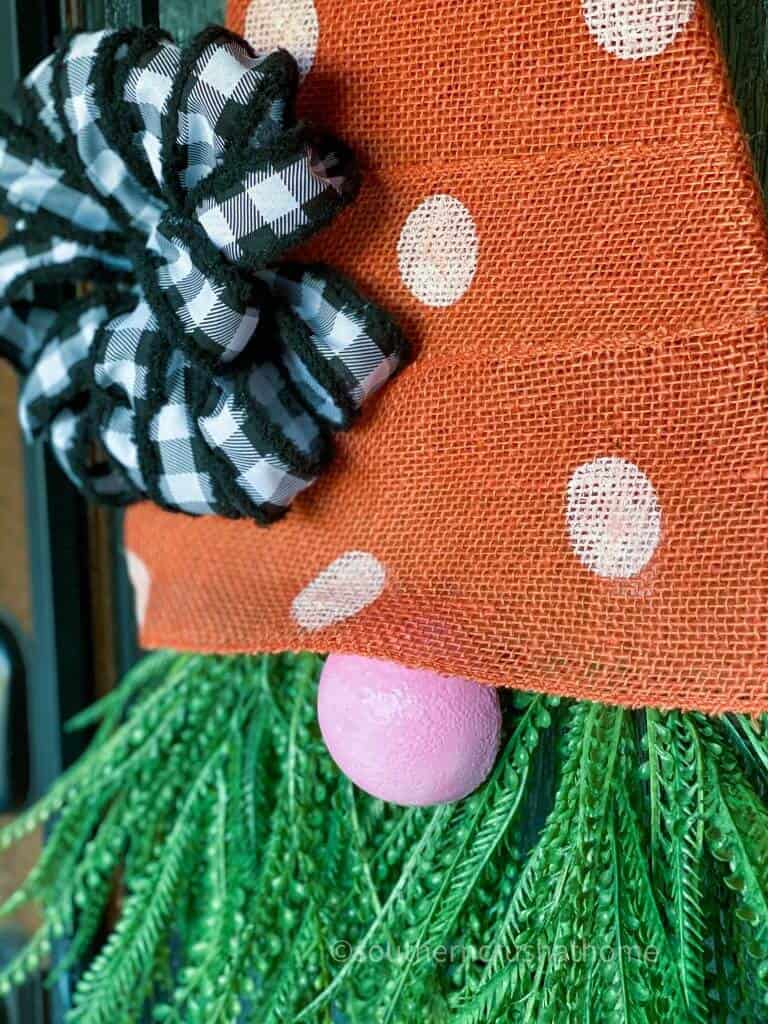 A DIY BURLAP CARROT GNOME DOOR DECOR
The last step is to add a pretty buffalo check bow to the top corner of the DIY gnome. You can see how I make a knotty bow here, and a messy bow here.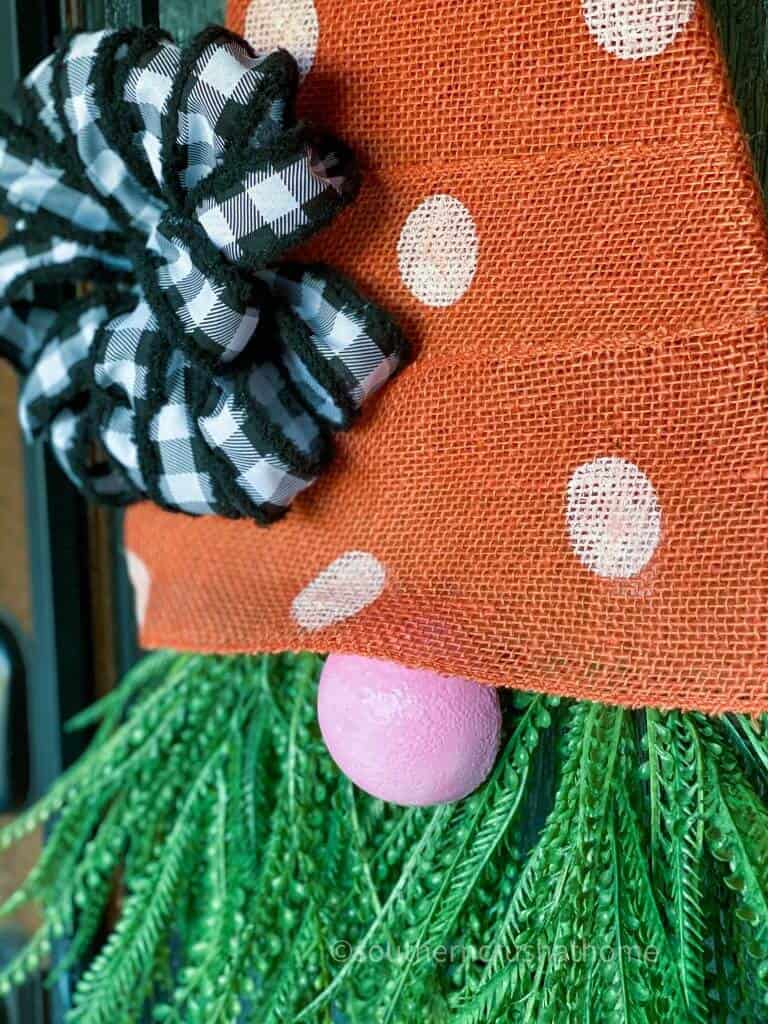 that's it!
You know I love a little bling, so I hot glued a pretty embellishment to the center of the bow. That is totally optional though. I say bring on the bling!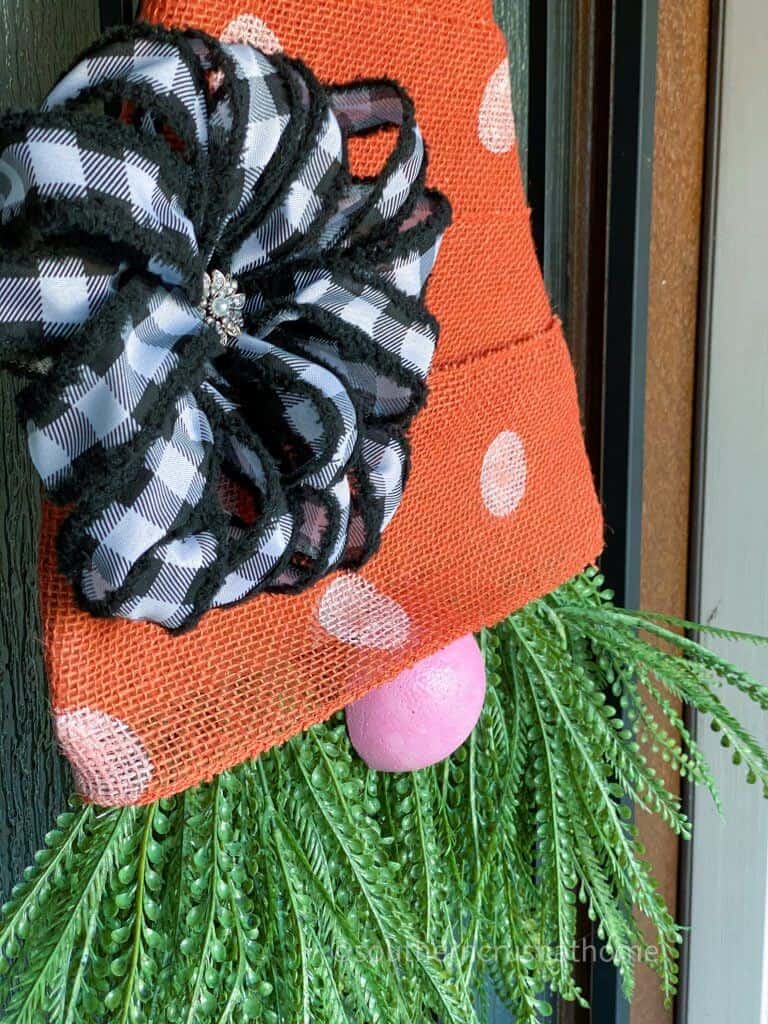 Think about how sweet this little guy will look on your front door greeting guests for Easter. Or, even hanging inside over a mantel, or buffet table. With most of the supplies being found at Dollar Tree, it's totally budget-friendly too.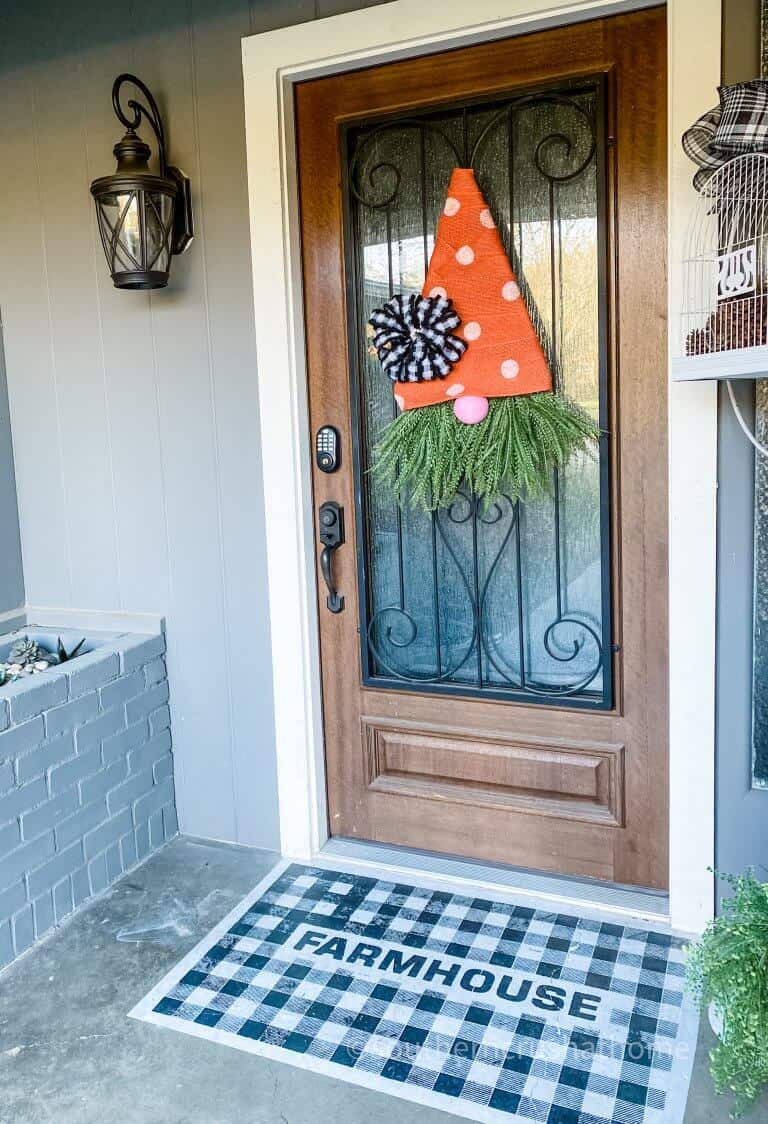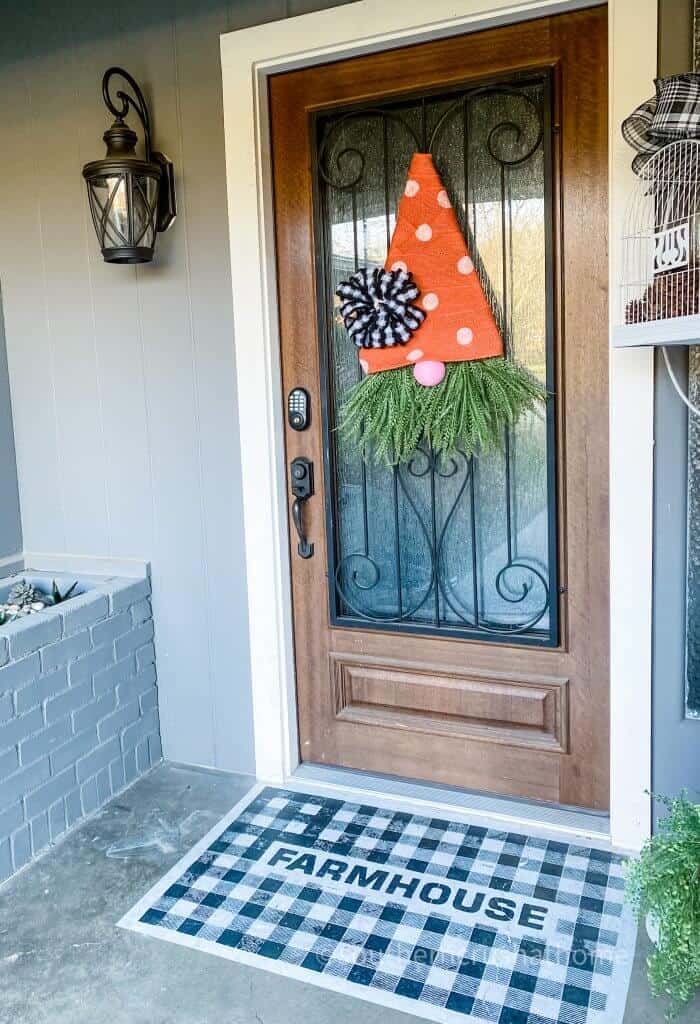 BE SURE TO CHECK OUT THESE OTHER Dollar store craft ideas!
GET MY EMAILS
If you love DIYs and Ideas like these as well as seeing all the fun things I find out shopping, you need to be getting my emails, my friend! Each week I send out a couple of emails that include updates, crafts, shopping experiences, and decor inspiration. Be sure to get yourself signed up below. I can't wait to meet you!