Southern Crush at Home Holiday Market
Celebrate the holidays with inspiration from… Southern Crush at Home holiday market!
Discover a curated selection of holiday treasures at the Southern Crush at Home holiday market.
Browse beautiful holiday throw blankets, the cutest front porch doormats, endless table-setting ideas, cozy pillows, and so much more.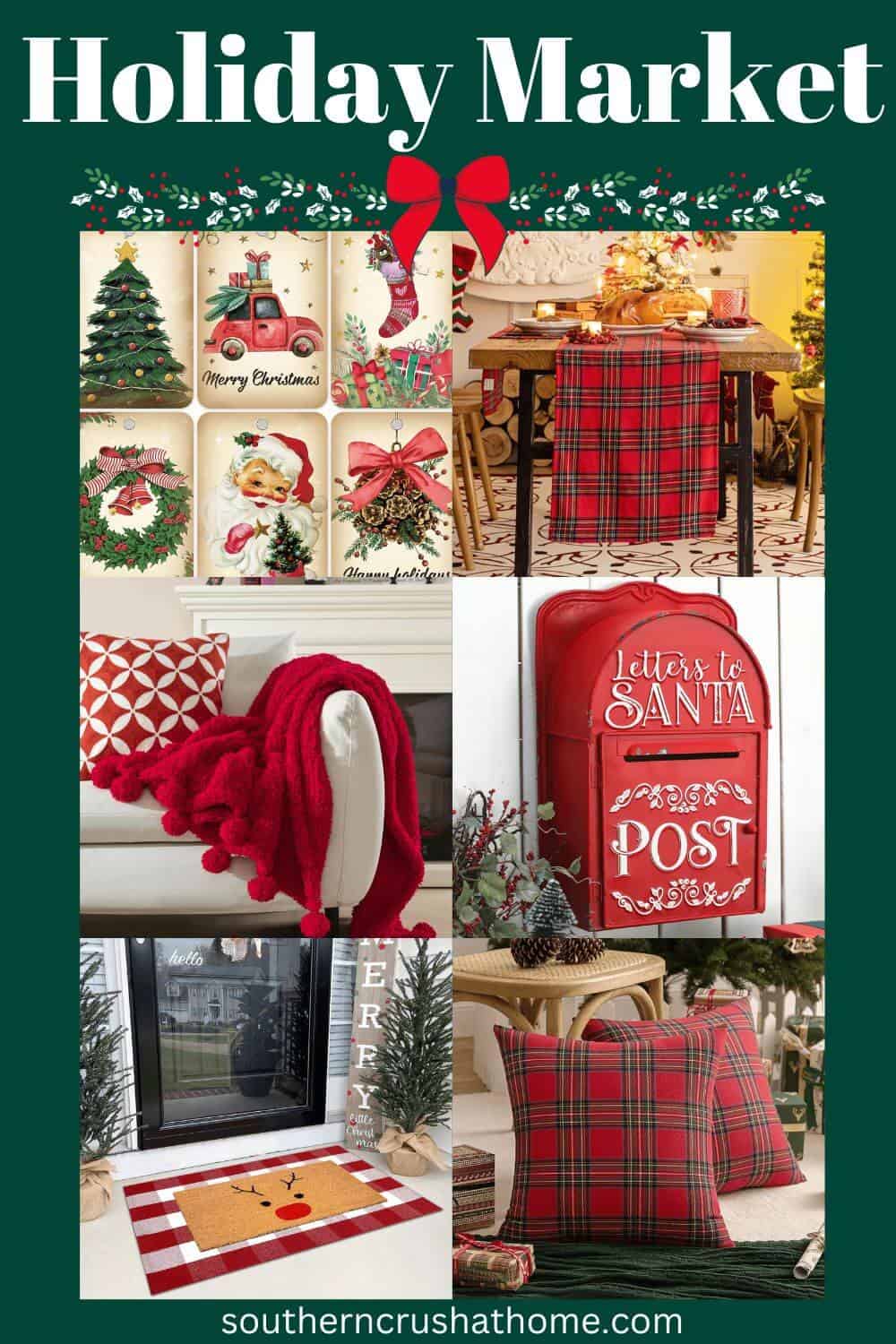 PIN this for later!
Delight in classic red and green Christmas decor along with more whimsical pastels!
This blog post contains affiliate links. The opinions are wholly my own from my own experience. I may earn a small commission from clicks through to the websites that end in a purchase.
---
Shop the Holiday Market Below
Six shop sections offer various options to perfect your home for the festive season.
---
Embrace the joy of celebrating and decorating while making this holiday season truly unforgettable.