Southern Crush on the Road in Muenster, TX
Wilkommen (Welcome) to Muenster, TX ~ home of several amazing things you're going to have to experience for yourself! Muenster, TX is a small town just off I-35E North of the Metroplex and just up the road from where I live. The one hour trip there is totally worth it and I'll share with you why…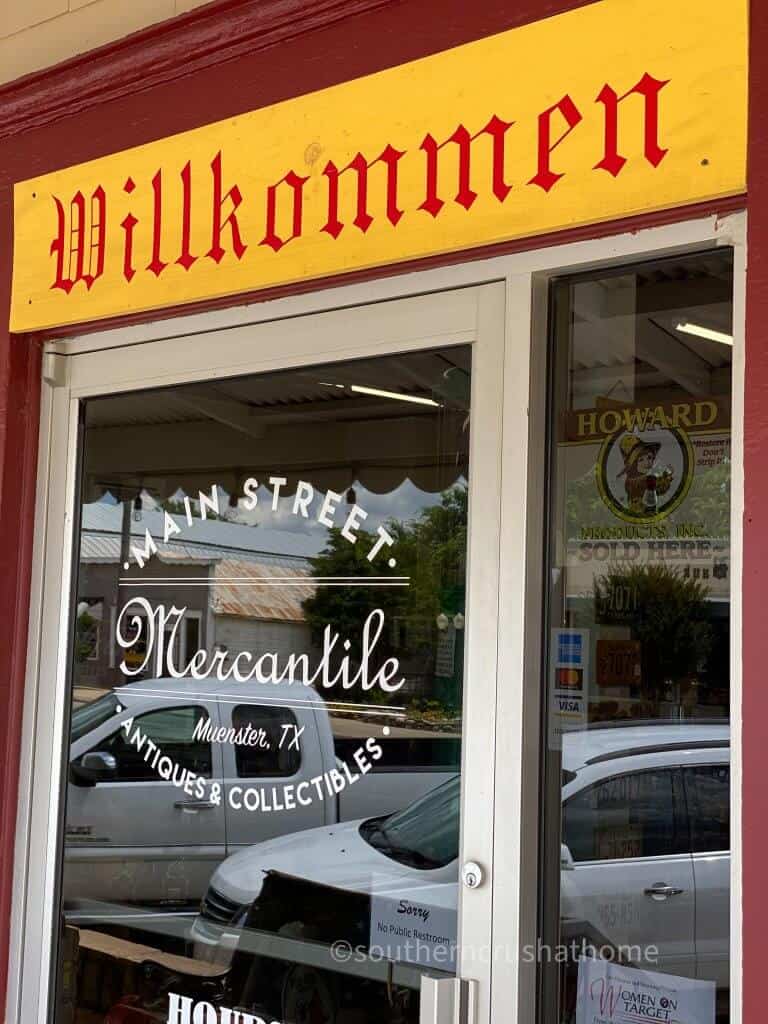 what you'll love about muenster, tx
Germanfest
A German festival held in Muenster, TX with a spread of traditional foods like various German sausages, brat wurst, jerky, sauerkraut, pickled everything, strudels, cakes, pies, and homemade breads, various cheeses and a variety of German beers. Find out more here.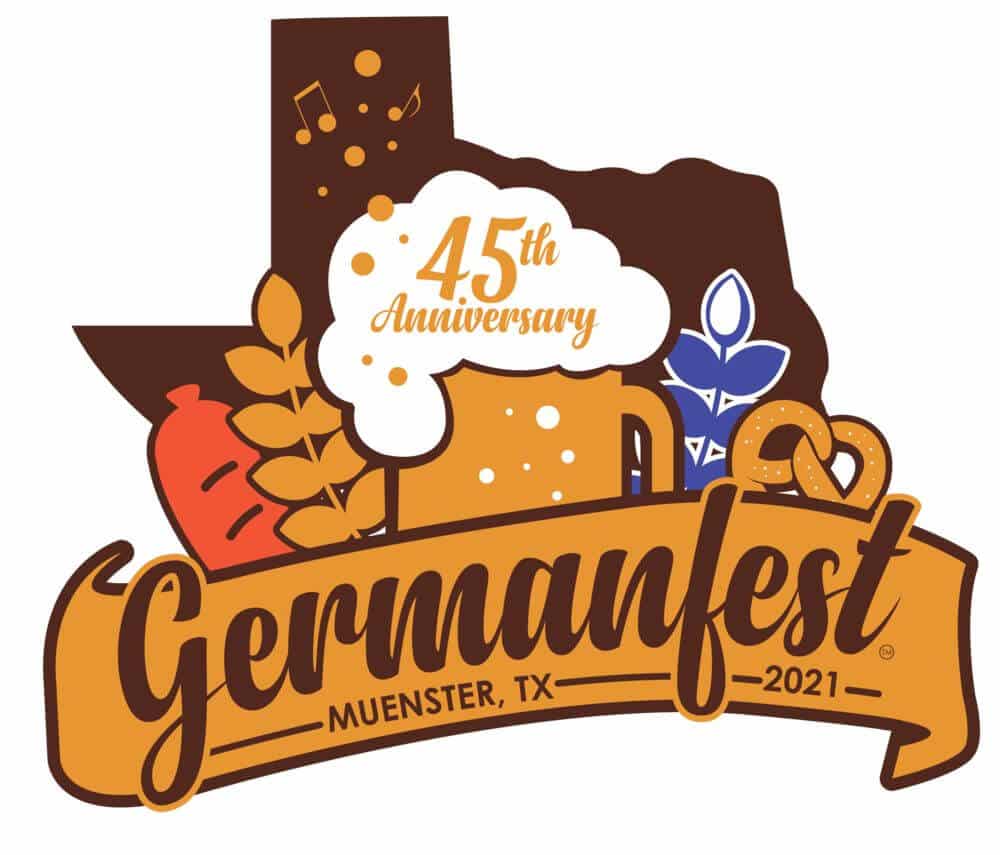 oktoberfest
This longtime, well-known festival was started in 1810 to celebrate a royal wedding in Germany. Now this small town in North Texas continues that tradition for us here with festivities including German foods, a beer run and weiner dog races!

It is held on October 1-3 at the Heritage Park Pavilion, ​301 N. Ash Street, Muenster, TX. Read more here.
turtle hill golf course
Now golf is the main reason I love to go to Muenster, TX. This amazing landscape is like no other in the North Texas area. Lush greenery, rolling hills and plenty of nature can be found here and even a turtle or two…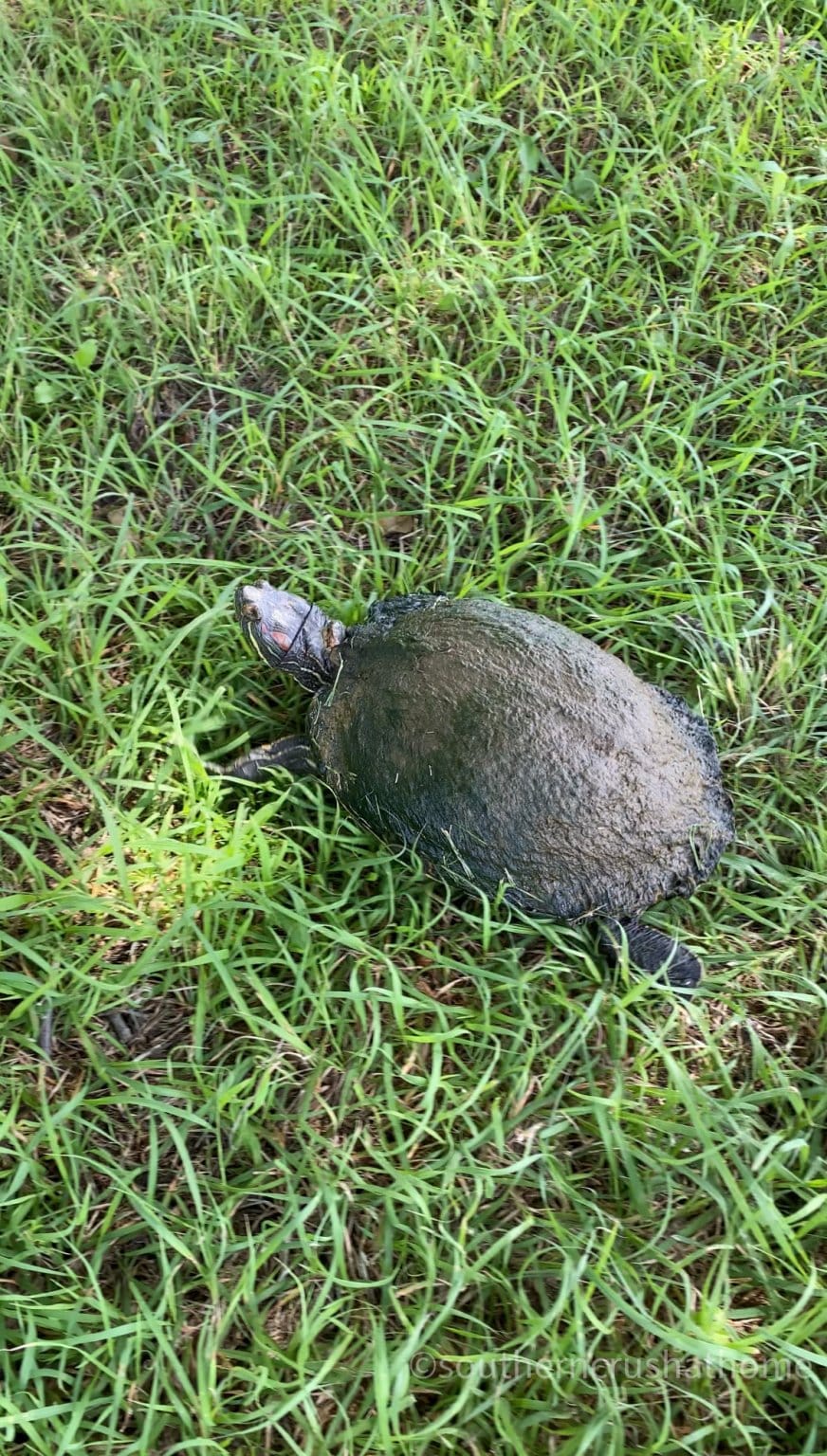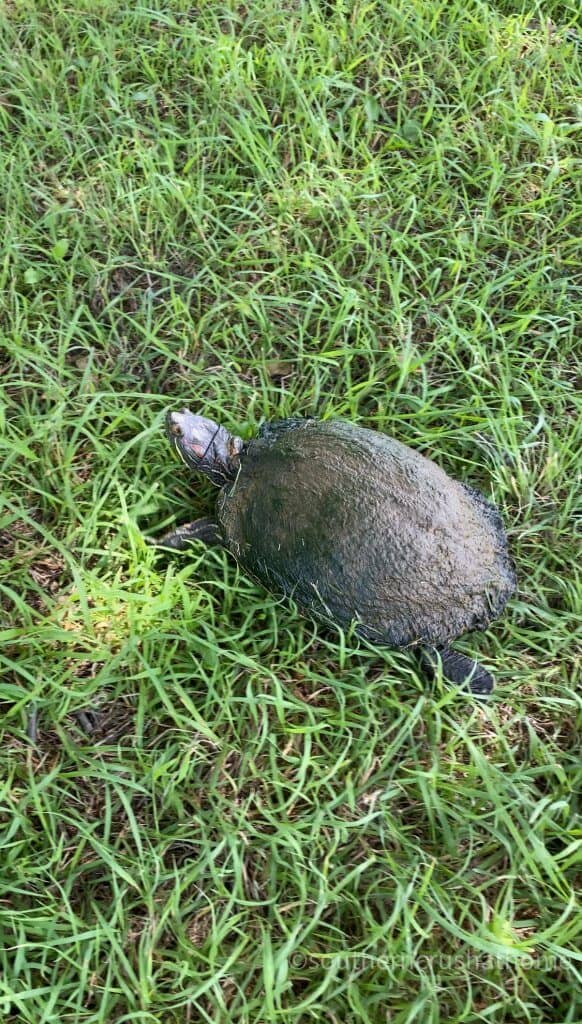 We always enjoy our time golfing (even though I just ride the cart–LOL) Book your tee time here. These are some of the views and thing we saw on our most recent trip.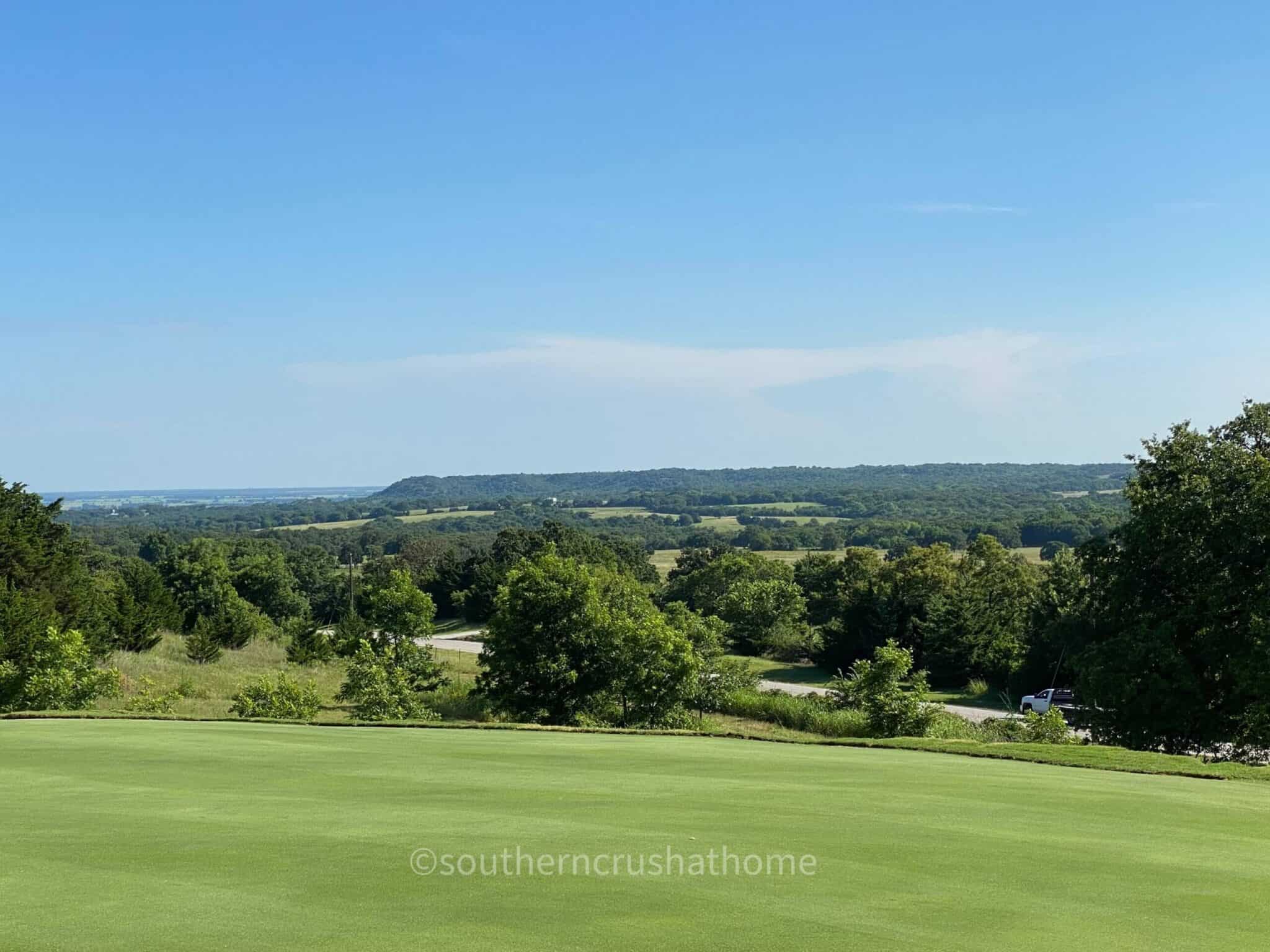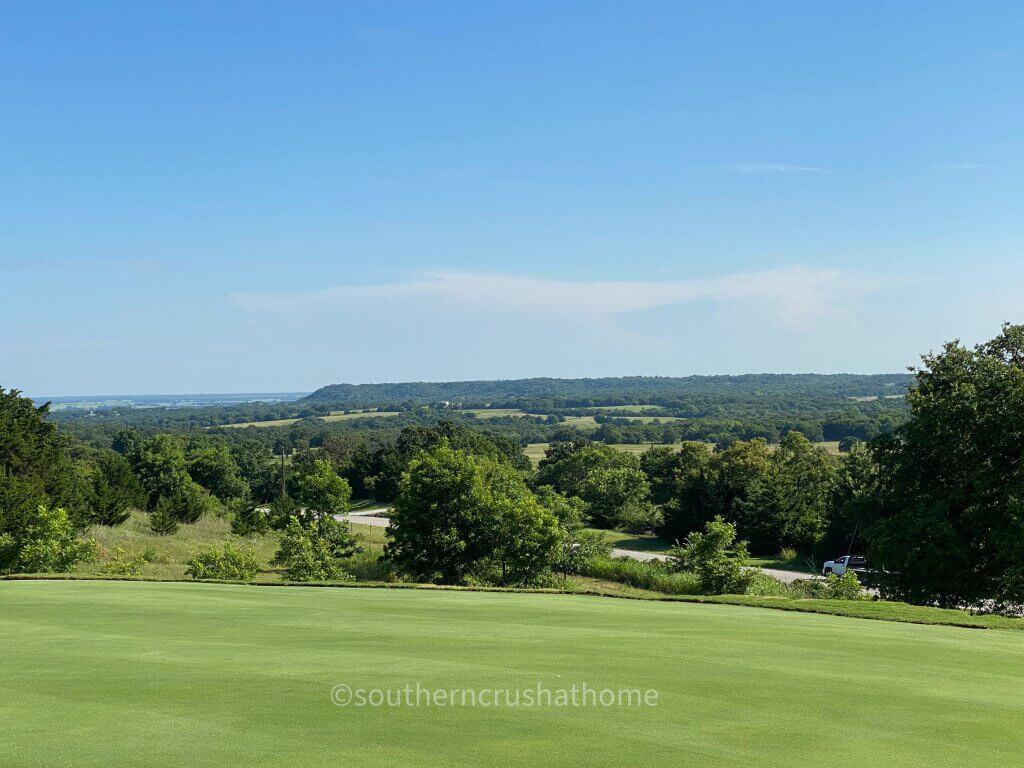 There are several wind turbines that pepper the landscape.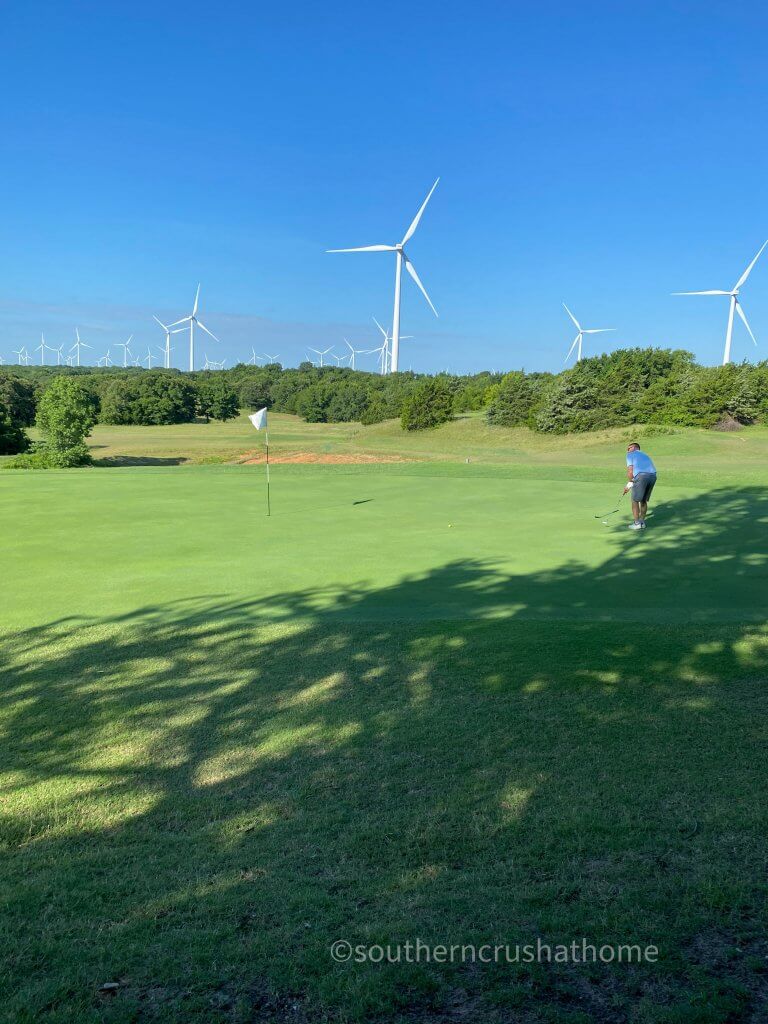 There are several water features that make gorgeous backdrops for peaceful scenes.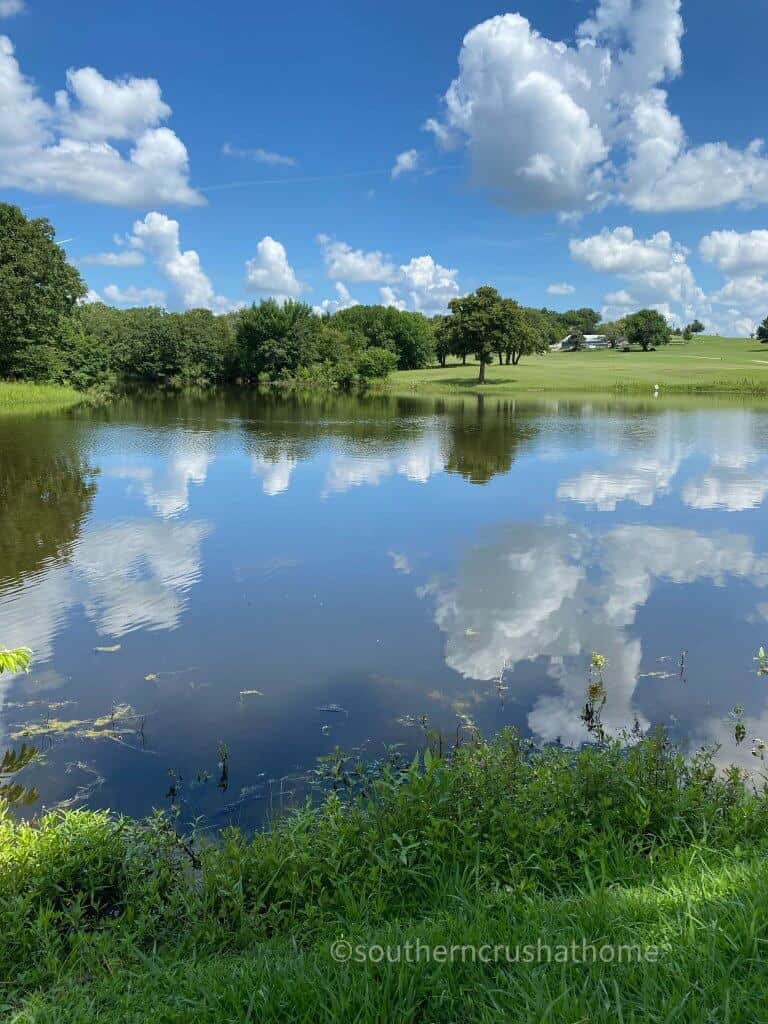 shopping in muenster, tx
The small downtown is big on shopping that's for sure! Enjoy everything from boutiques and garden decor to antique malls. These are some of my favorites…
The Bird's Nest
This is a fun little shop located at 223 N Main Street that sells all sorts of garden paraphenalia as well as some antiques, clothing and decor! It's a must stop place anytime we visit Muenster!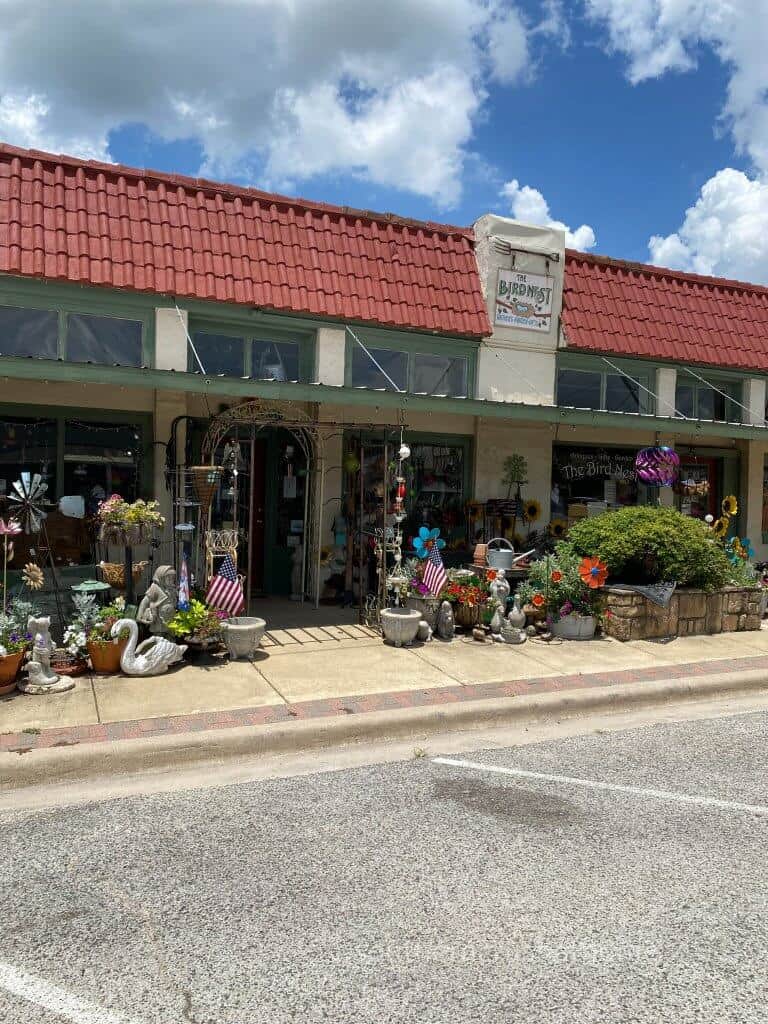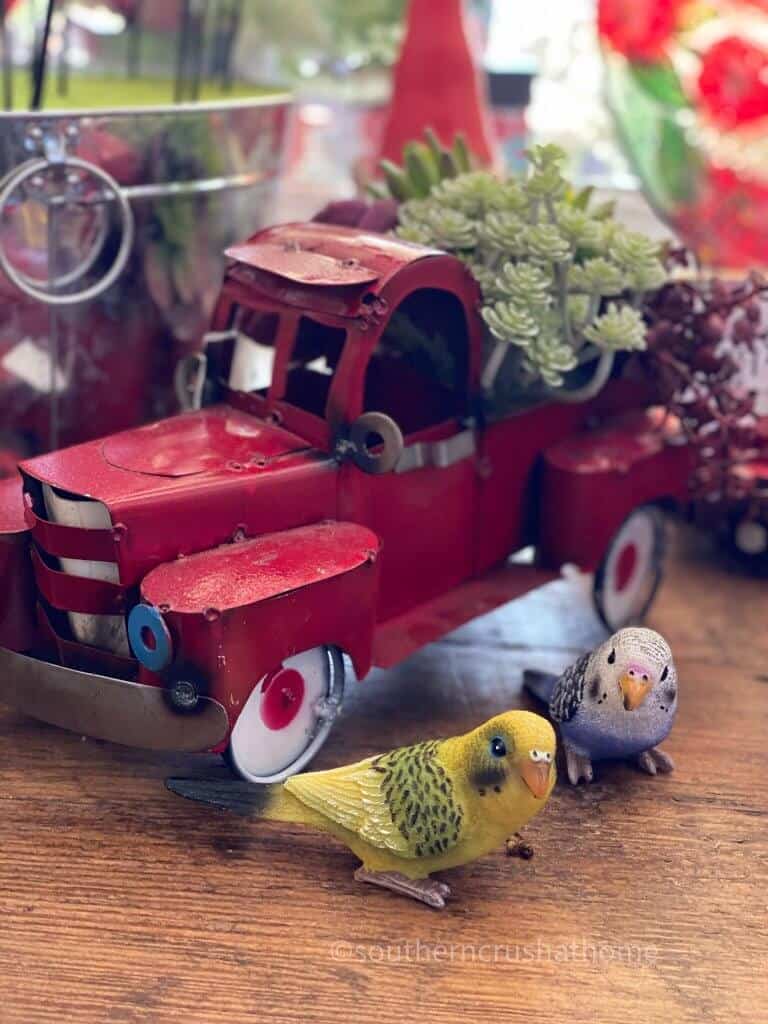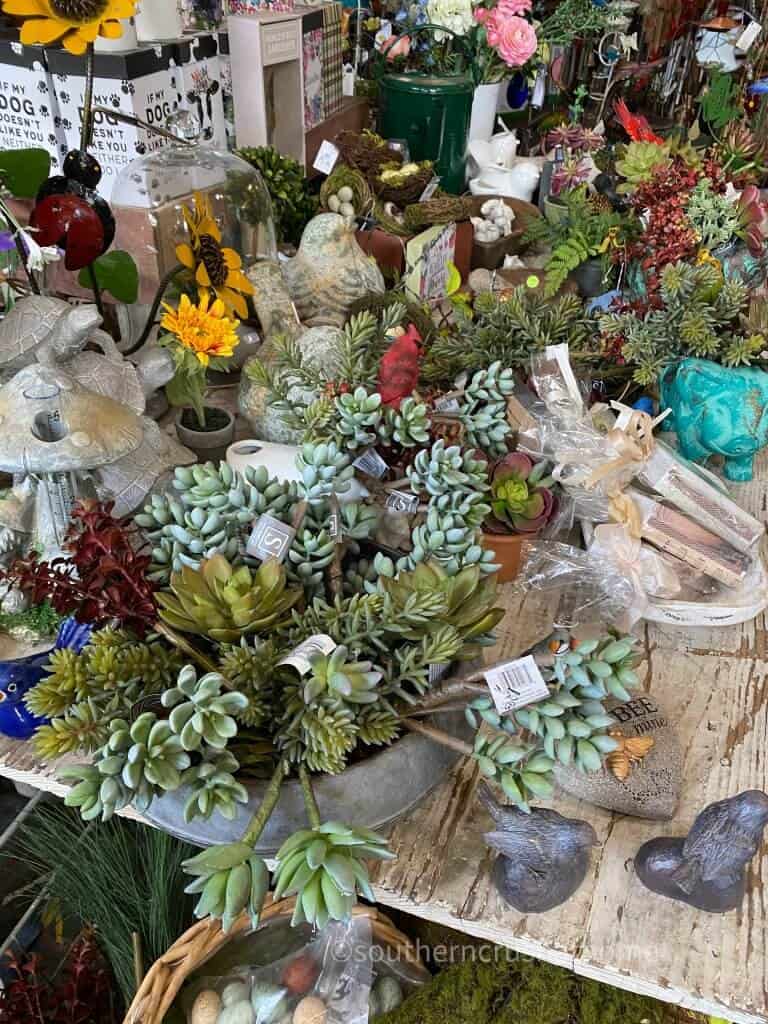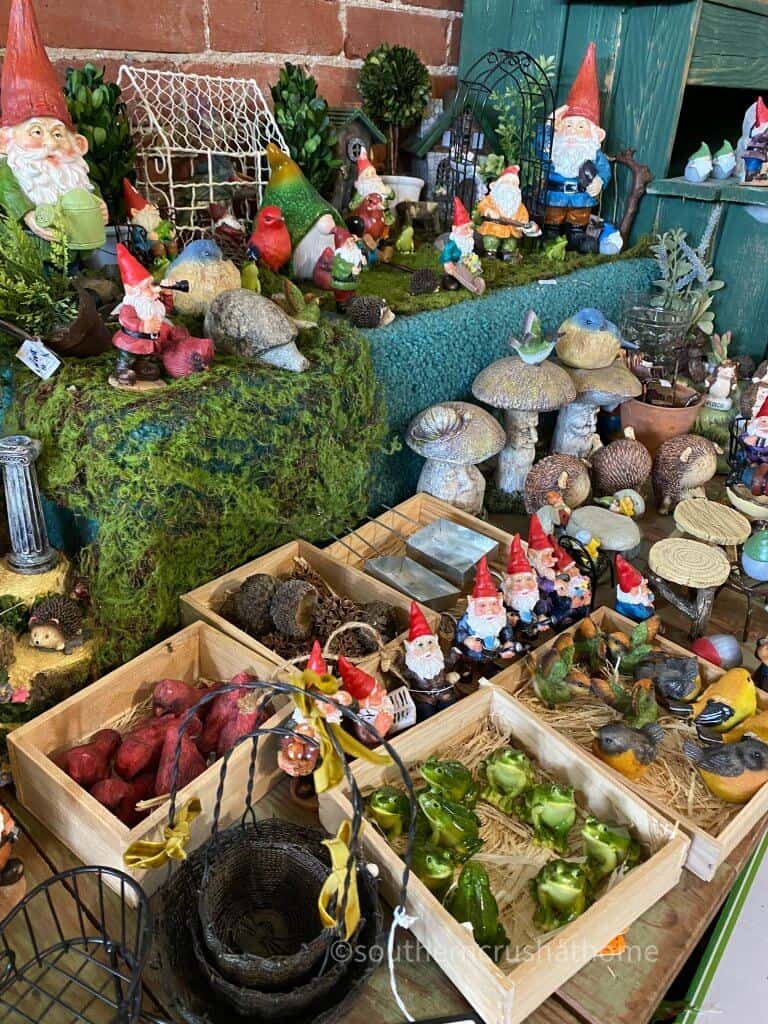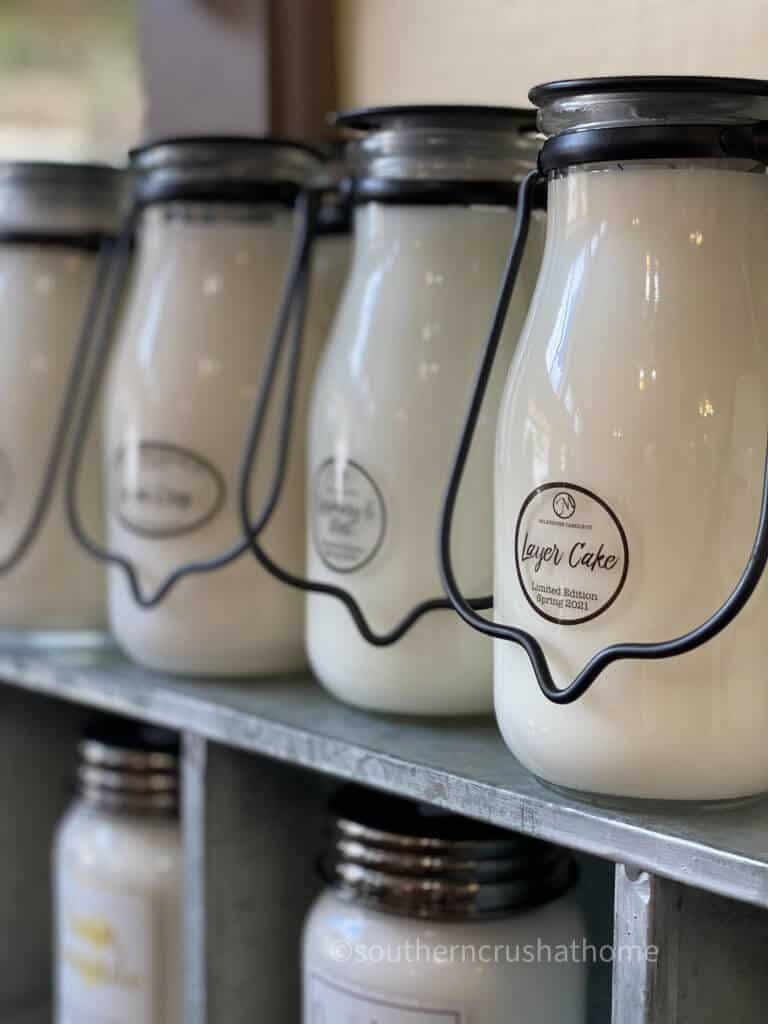 Main Street Mercantile
Located at 202 N Main Street this antique mall is full of exciting goodness for any avid vintage lover!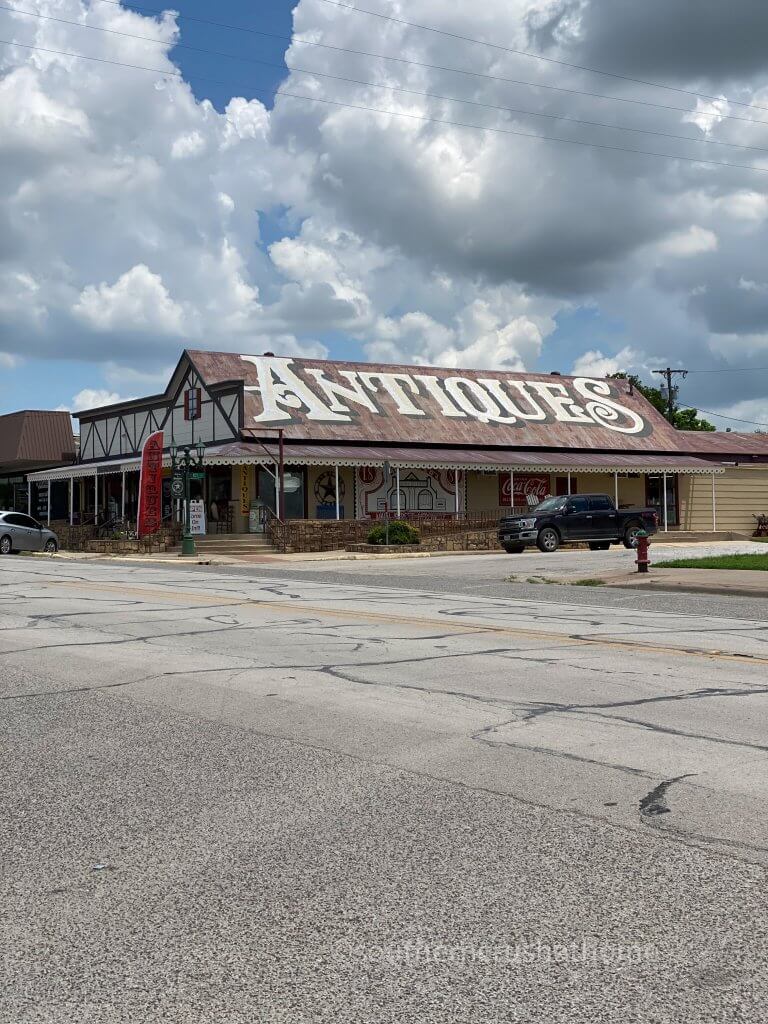 Vintage cameras are a thing with me… I don't really know why?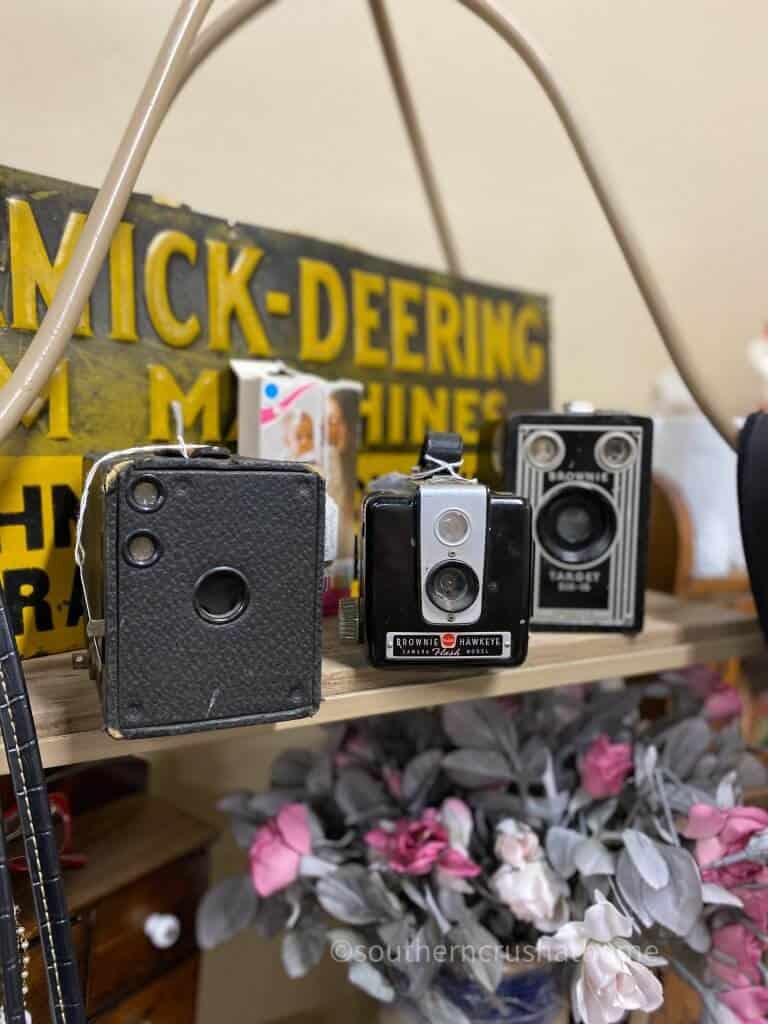 Every row of glass and pottery was organized neatly by color!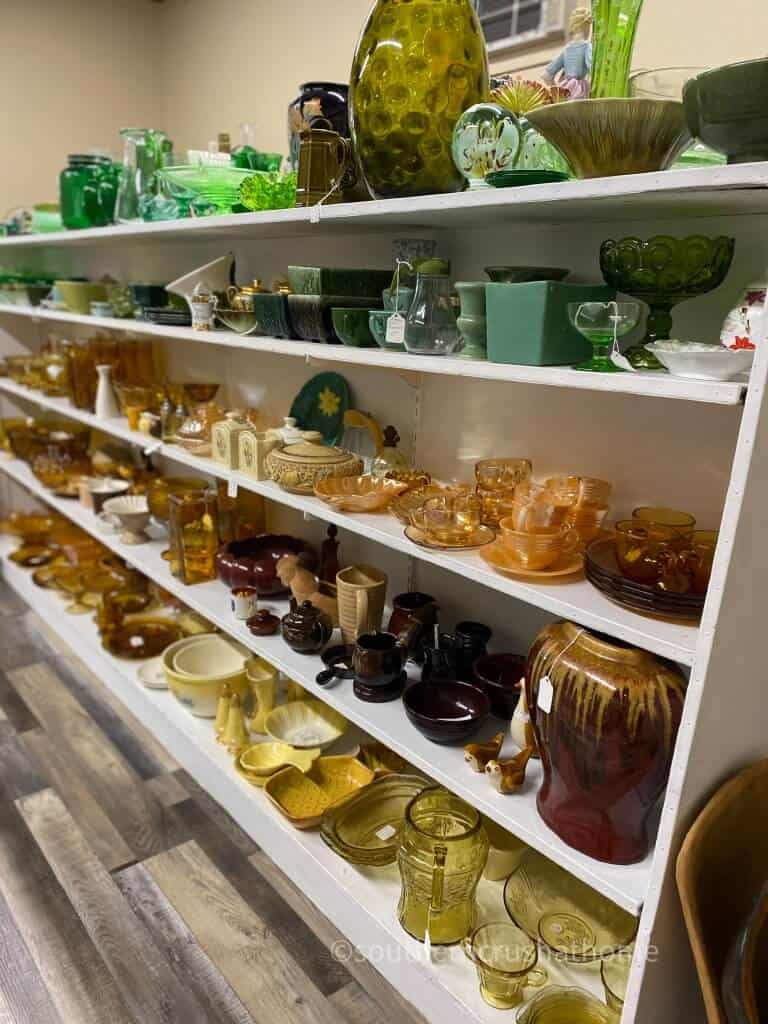 Vintage Underwood typewriters are so fun to decorate your home office with and I'm always drawn to them in antique malls.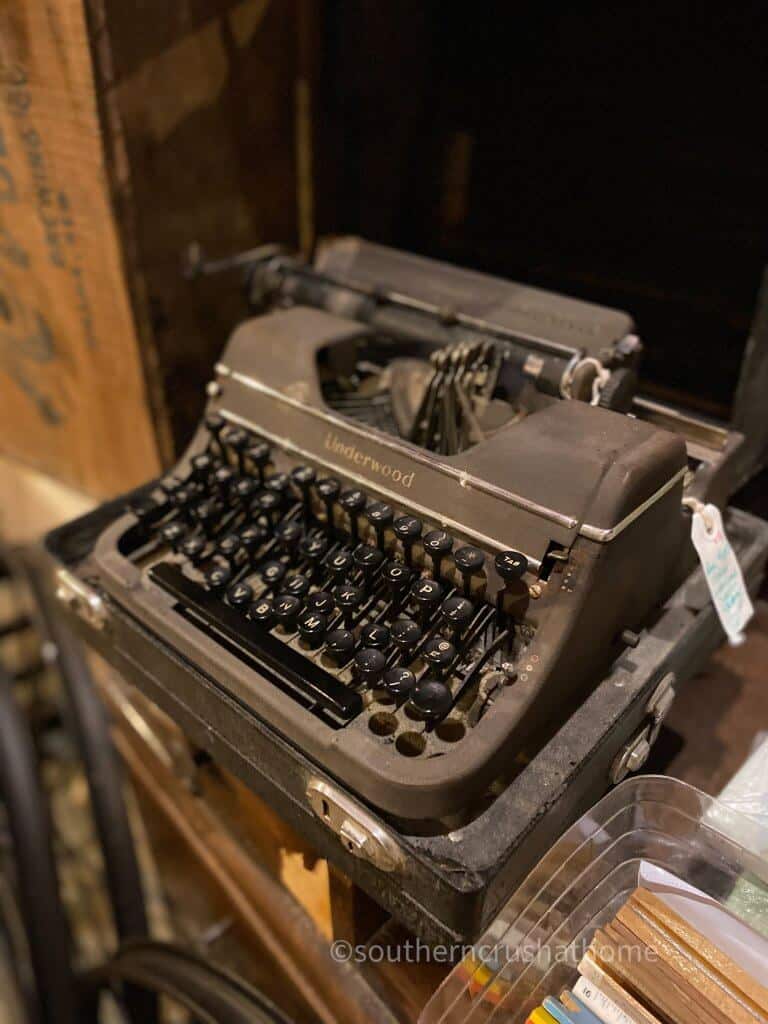 I found this amazing assortment of colored glass bottles.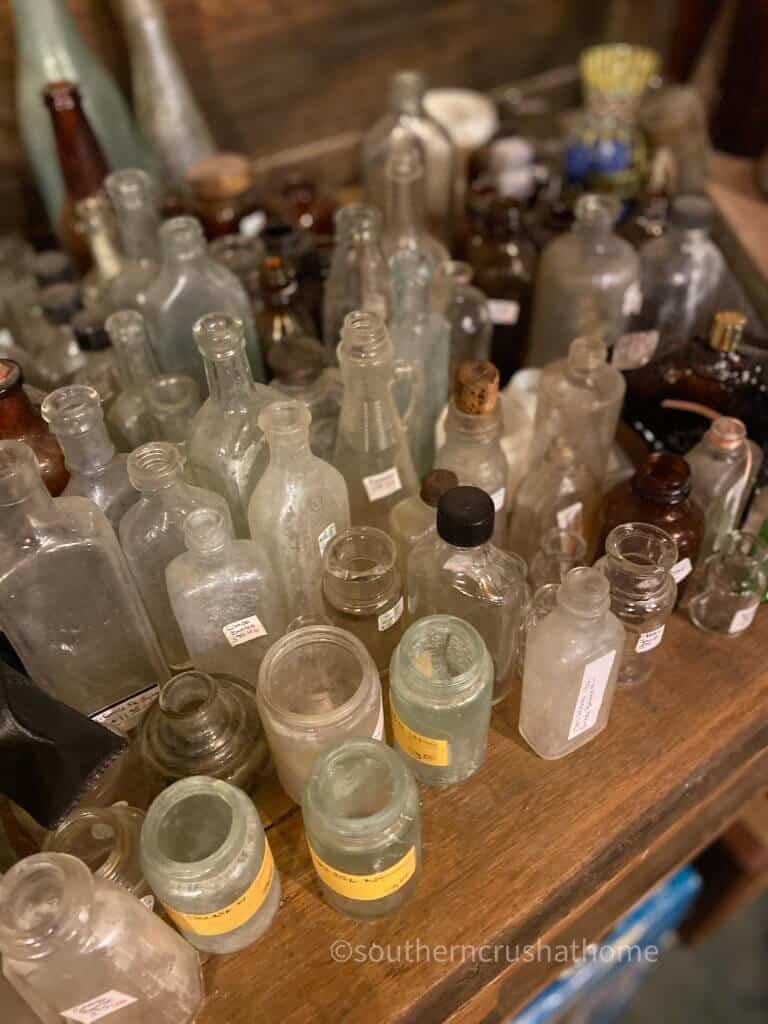 There was a large collection of German steins!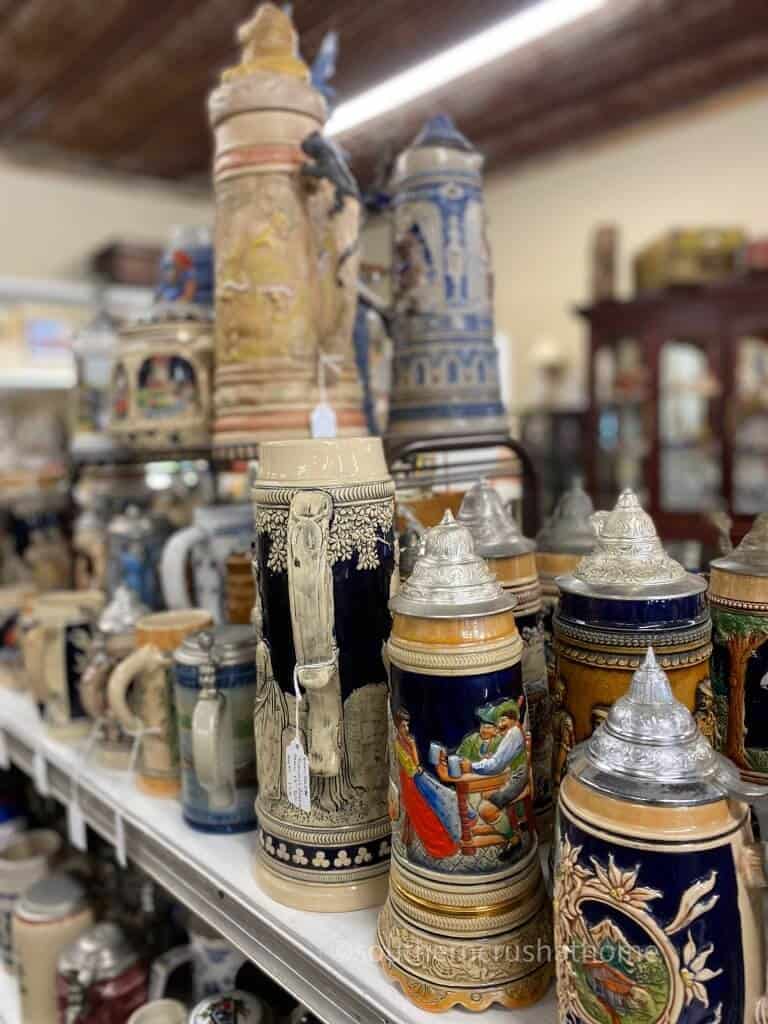 Rolling pins and I have a special connection. Did you see my favorite DIY Project using rolling pins? See it HERE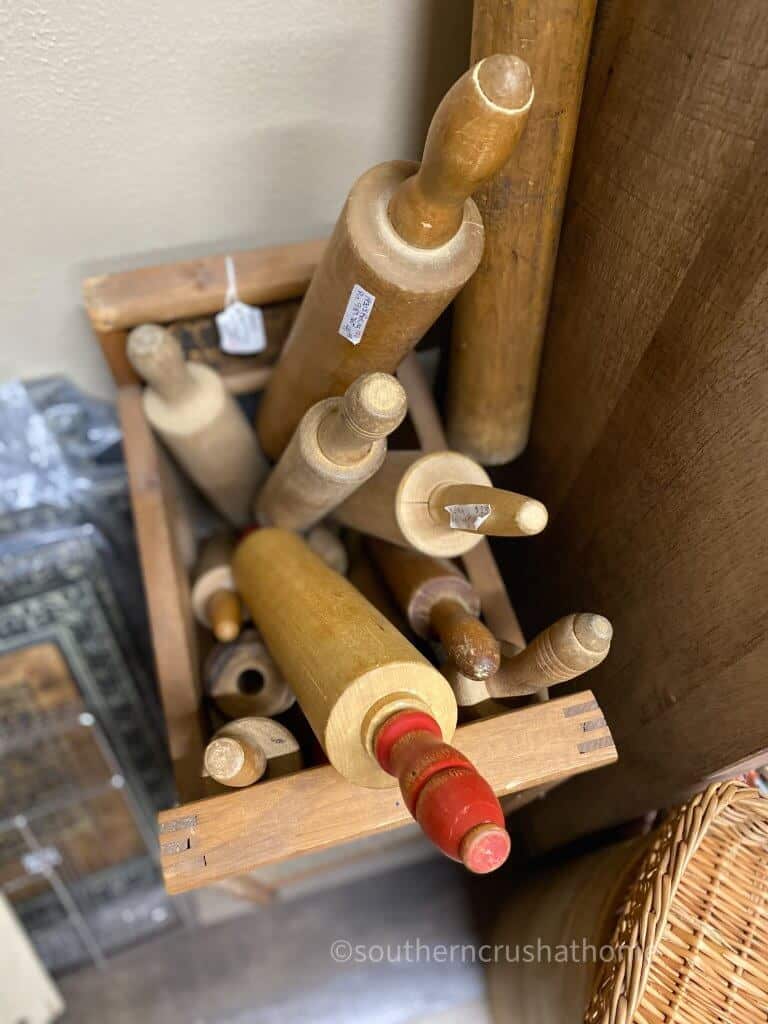 This was a strange, but fun sign hanging in the antique mall!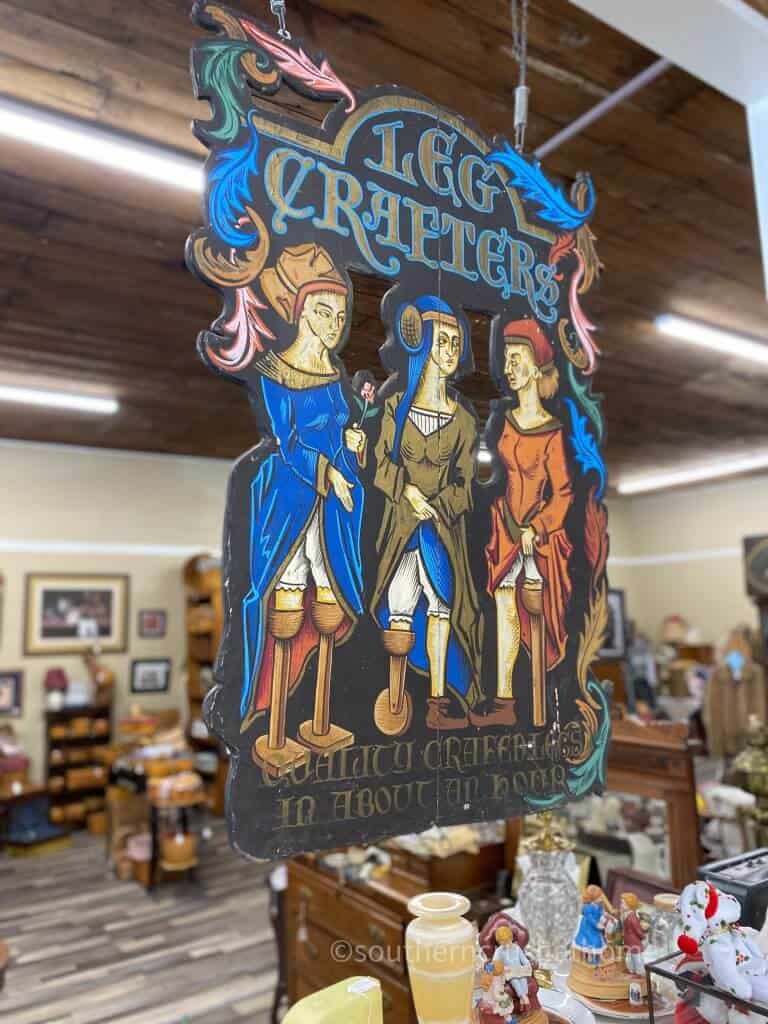 Girlfriend's Boutique & Main Street Koffee
There are several cute shops downtown and this boutique/coffee shop is one of them! So many gorgeous, trendy clothes to browse and grab a cup of coffee to keep you going!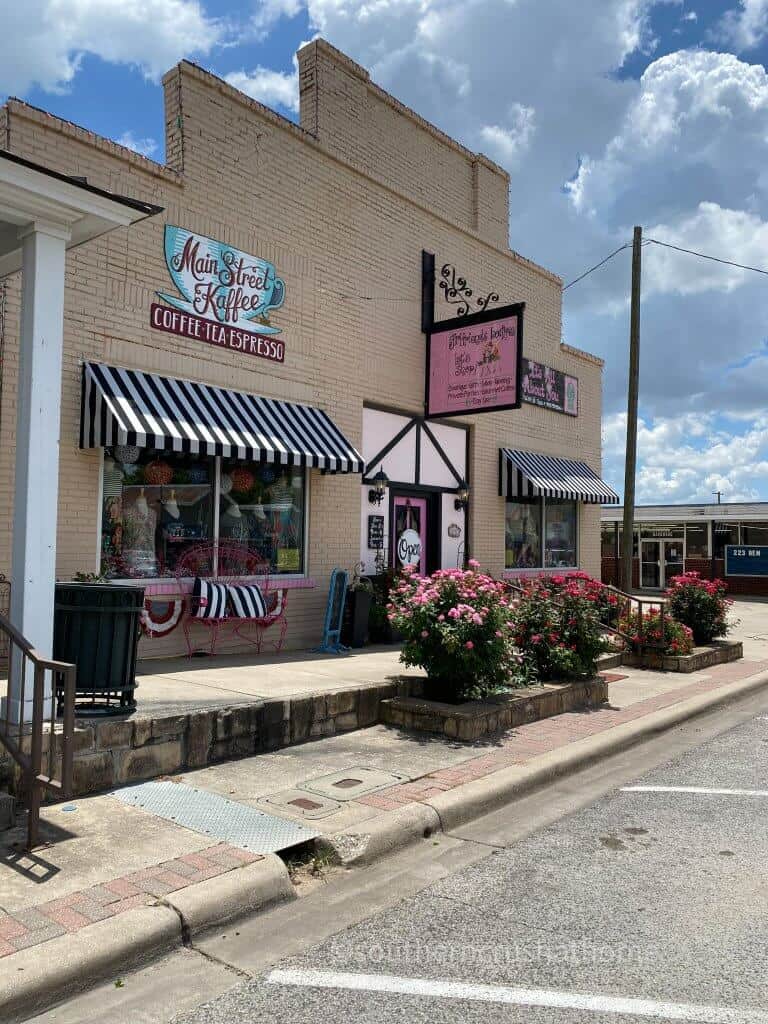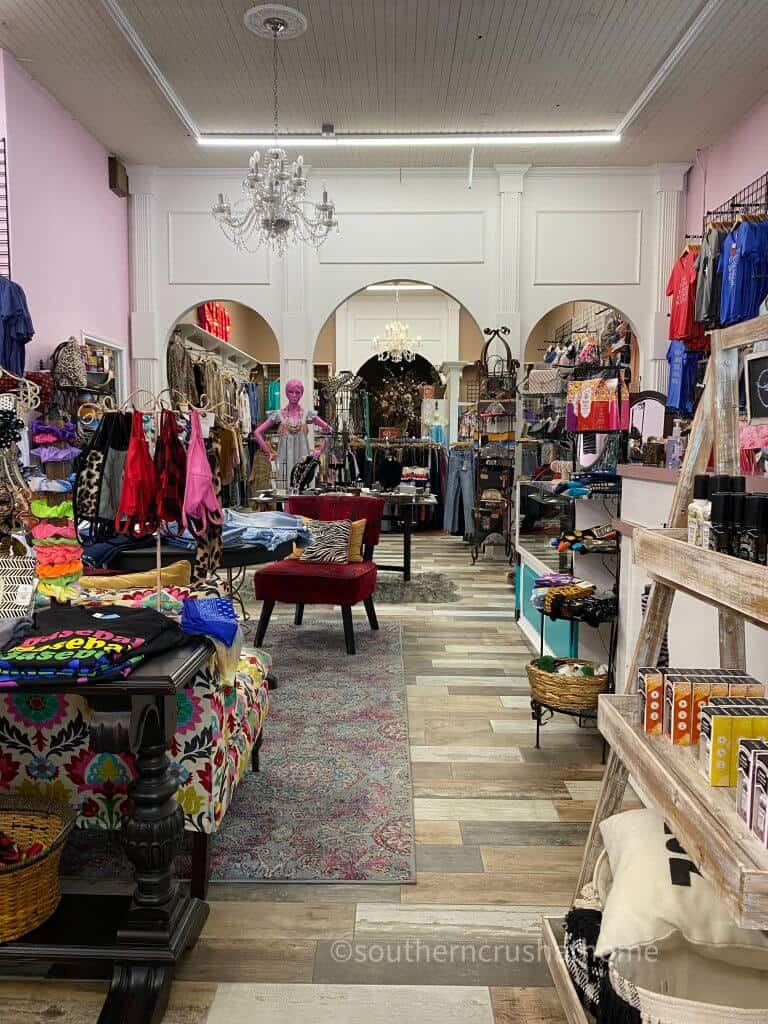 muenster, TX food
Doc's Bar & Grill
This is hands down our favorite place to stop for a bite to eat while in Muenster. The menu is full of amazing choices, you can never go wrong!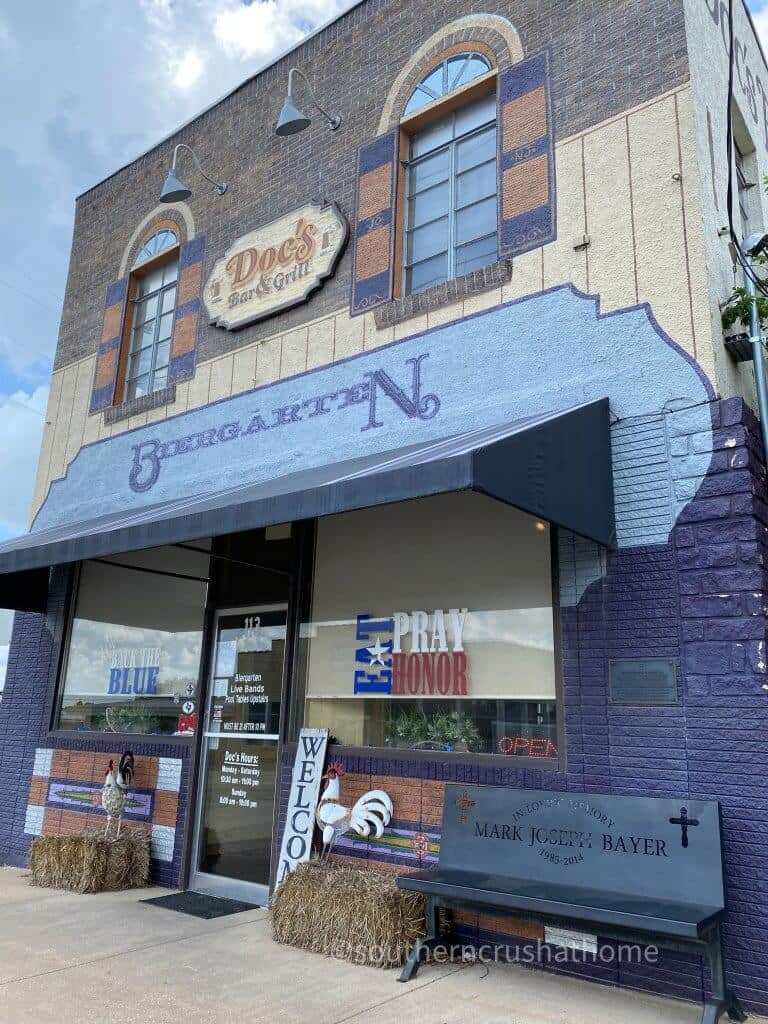 I typically choose the chicken salad sandwhich on yummy pretzel bread, served with a side of my favorite pickled beets. Yes, you read that right, pickled beets are my favorite!
I never leave this place without a slice of homemade cake. This particular day we could choose from red velvet, chocolate or lemon rosemary. I went for the unusual and I'm so glad I did–it was amazing!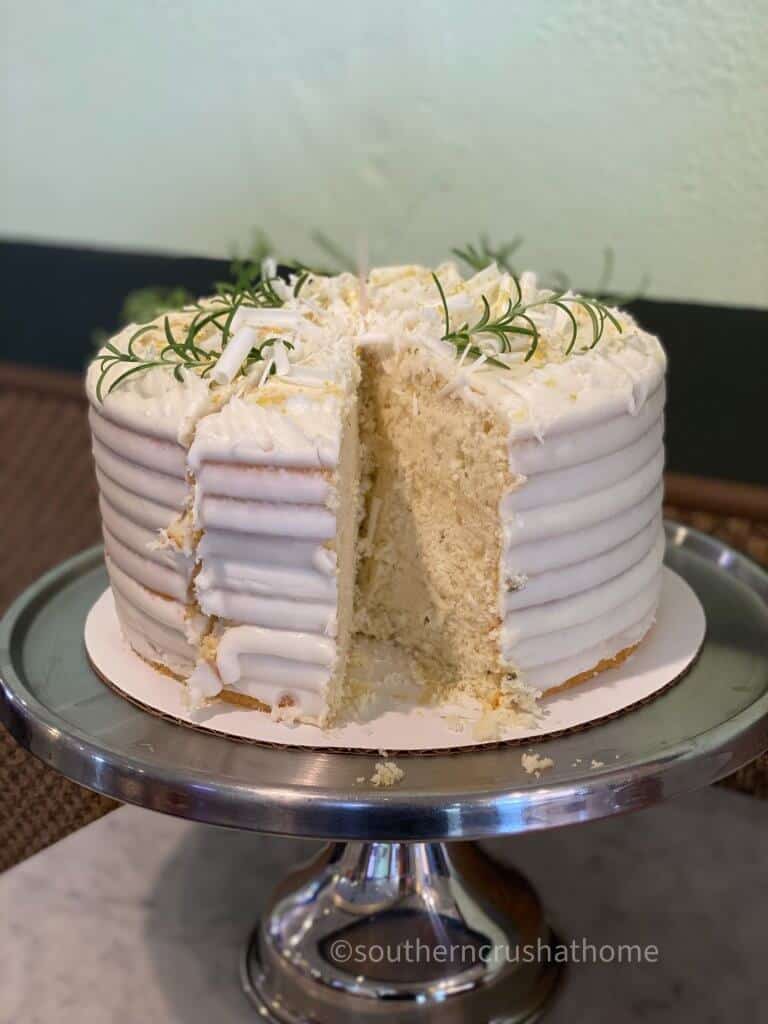 what i found in muenster, TX
From the golf course to the antique malls and around town, Muenster is a real adventure! One of my favorite things to witness is the little clock at the top of Fischer's Market grocery that plays music and rotates a little mechanical German scene every hour.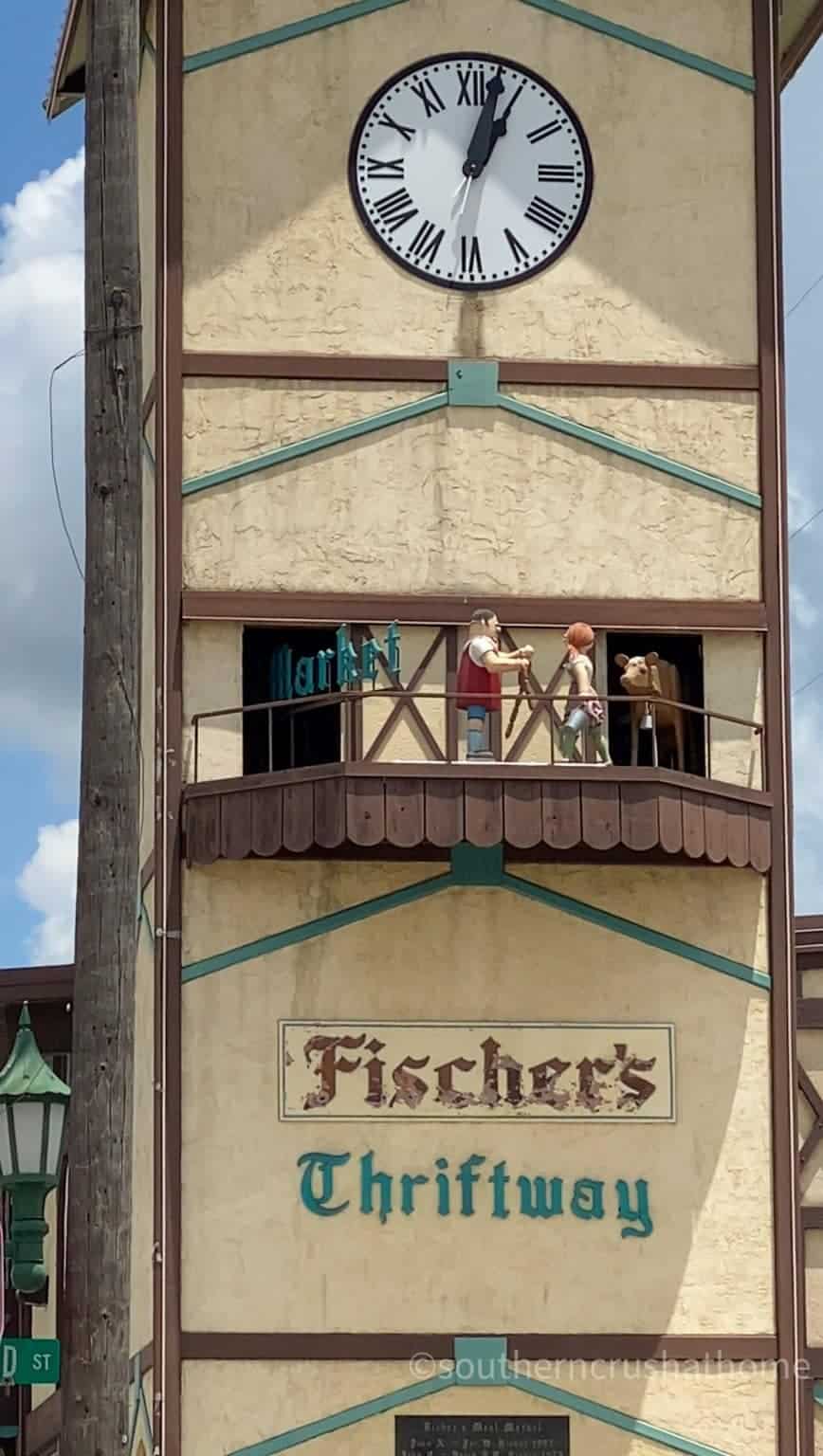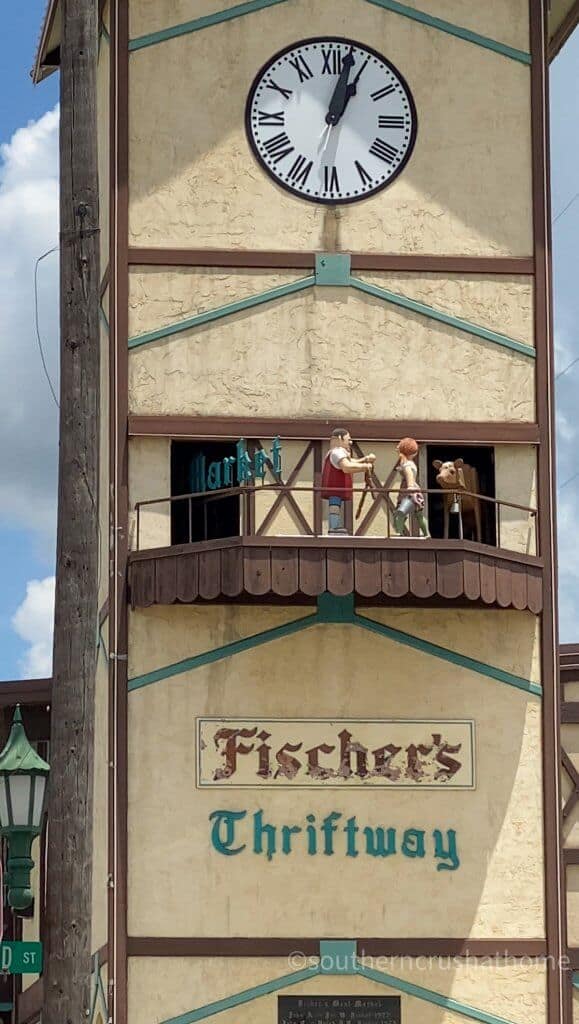 The downtown area is clean and easy to navigate.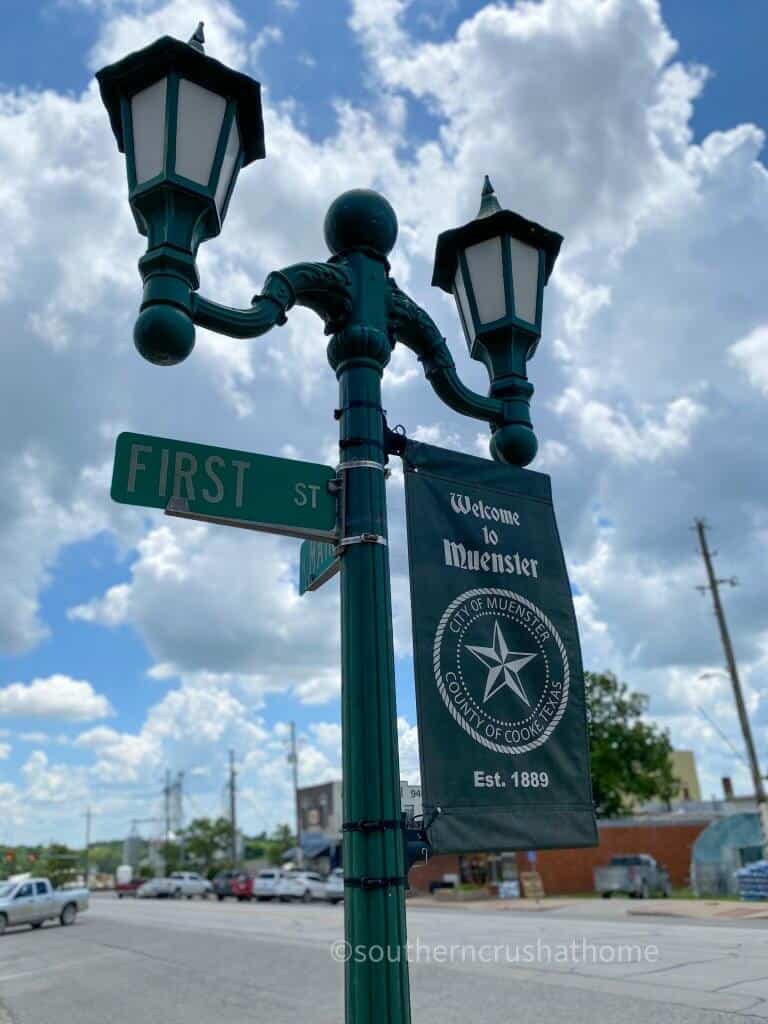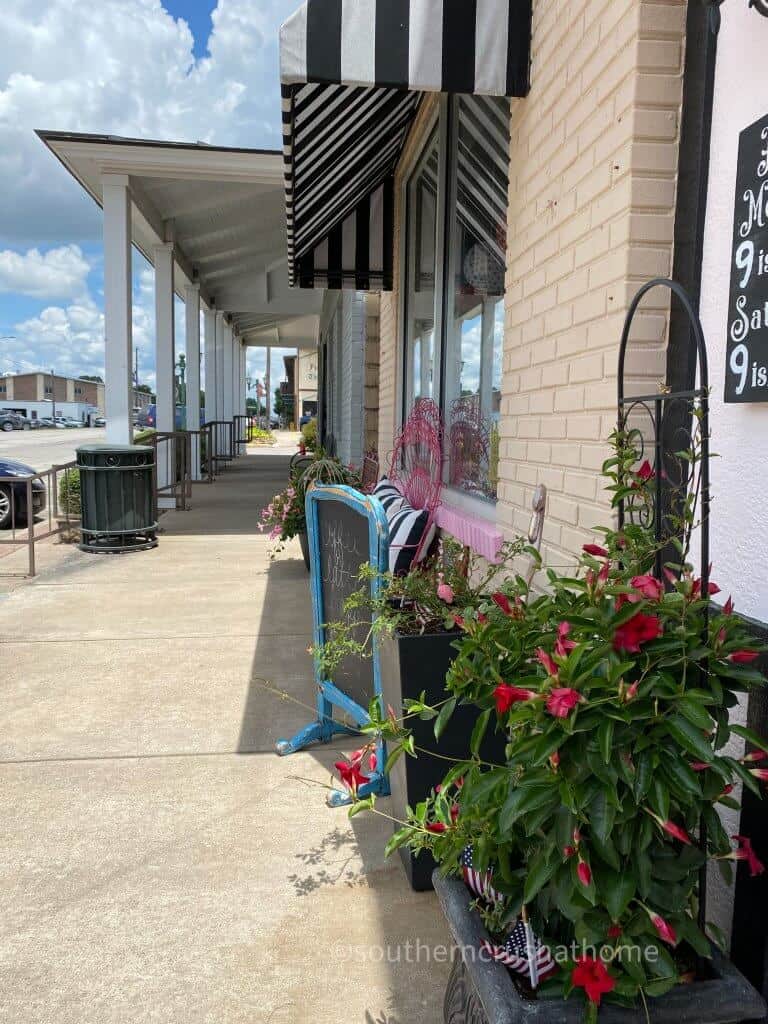 Muenster is so much fun and never disappoints! If you are near the area, consider stopping here, you'll be glad you did!
SIGN UP FOR MY SHOPPING EMAILS
If you love these weekly stories and seeing all the fun things I find on the road; you need to be getting my emails, friend! Each week I send out a couple of emails that include updates, crafts, shopping experiences and decor inspiration. Be sure to get yourself signed up below. I can't wait to meet you!