Friday Fab Five (My Favorite Finds)
Friday Fab Five is what I'm calling this new fabulous excitement! It is a fun collection of my most recent favorite finds that I would like to share with you! I hope you find them helpful and convenient enough to grab for yourself.
This is an affiliate post written by me. All opinions are 100% mine.
This post contains affiliate links at no extra cost to you. *This post is not sponsored. Please see my full disclosure here.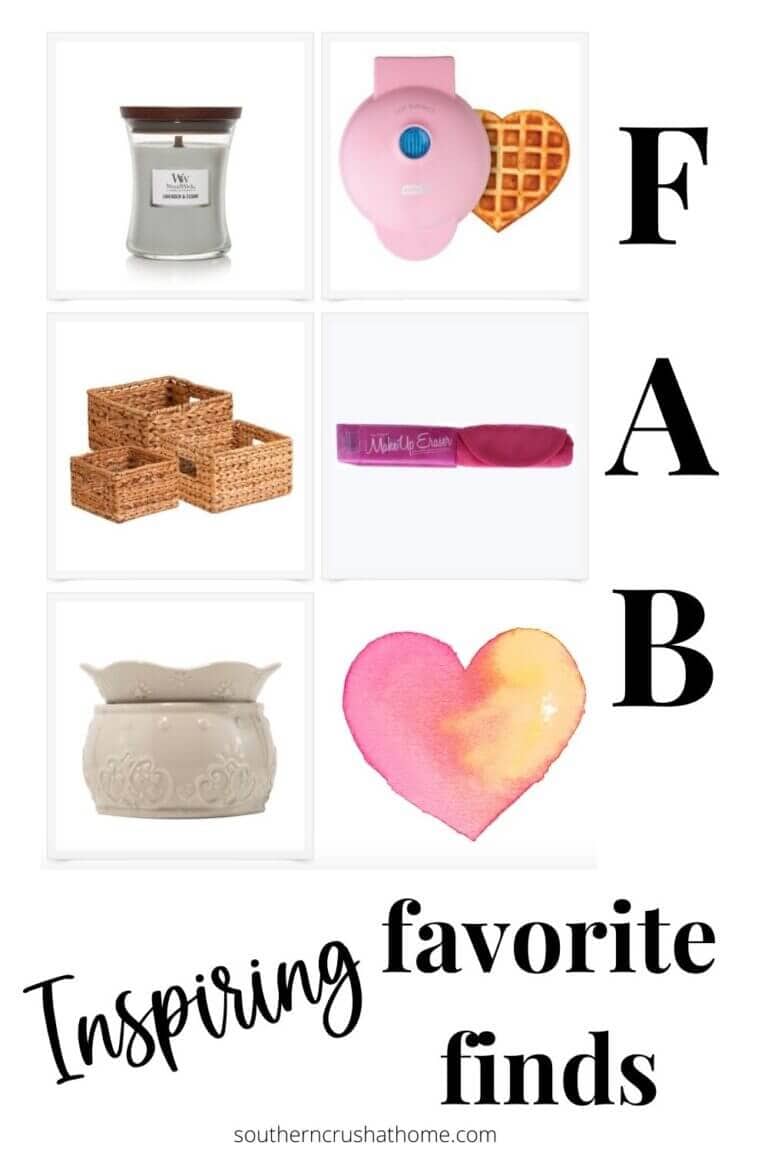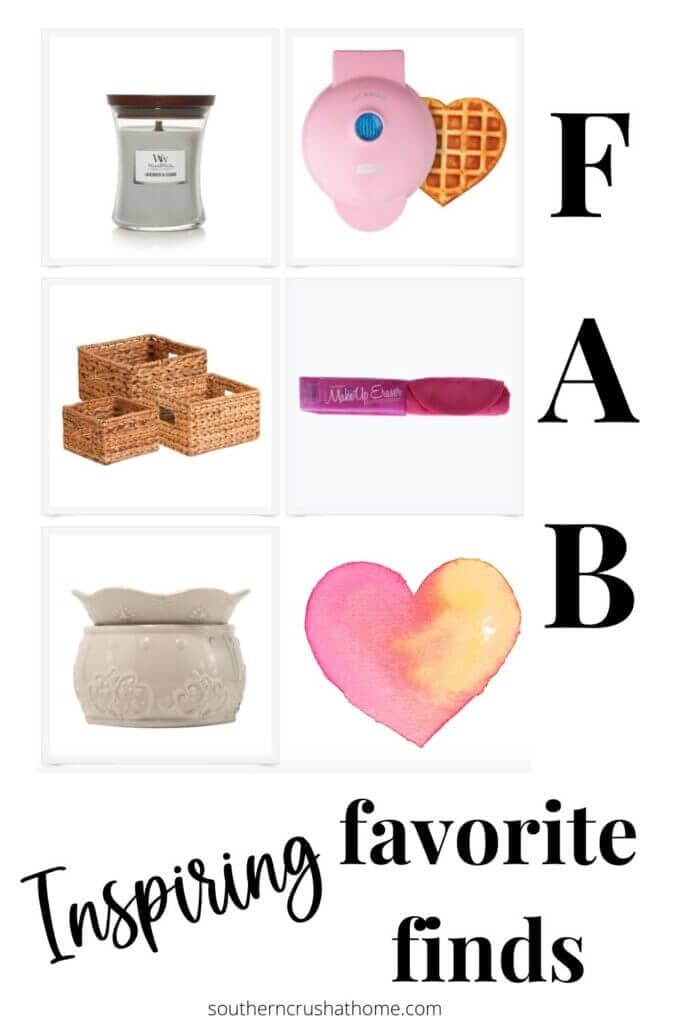 Be sure to PIN this one for later!
What is my friday fab five?
These are five fabulous products, services or tools that I found online that I personally have purchased, used and absolutely love! I want to share them with you, my favorite follower, in the chance you may have the same problems to solve. Most of these items are easy to find online; however, you may want to jump on them because I find that things tend to sell out quickly!

This candle has a history at my house. I was first introduced to the WoodWick candle when I had a brick and mortar storefront and we sold out every order we made. My husband especially loves the actual "crackling" wood sound the wick makes when lit! It sounds like you're relaxing in front of a cozy fireplace. I love it and the fragrance of this one in particular is amazing!

I'll admit this was a somewhat unnecessary, but super fun splurge! Afterall, it was under $10 and I do plan on making some protein powder waffles in it! Why not make them extra cute with this heart shaped pattern? Sometimes in life, it's all about the little things.

These baskets were actually screaming my name when I saw them! I'm all about organization right now and these are going to be perfect! The only thing I haven't nailed down yet is where I'll use them. Maybe for pantry, or the closet or even my crafts–the possibilities are endless really!
STOP the press! Shut the front door! These are literally life-changing! I was introduced to these little gems about a year ago and my life has never been the same! They work like a charm. I used to dread washing my face at night becuase I would get cleanser or soap in my eyes trying to remove the day's makeup. With these magical cloths everything changed. It only takes a bit of water and one or two swipes and all of my make up is erased; including anything waterproof! It's pure genius! If you haven't tried these, grab them now and thank me later!

These are so handy and I actually already own a couple of them; however, this one caught my eye because you can use it with or without the top dish! Don't tell anyone, but I plan to warm my coffee with it in the mornings and melt fragranced wax in the afternoons! LOL! Another plan I have is to add ceramic paint to embellish the sides of this cute container similar to what I did to this Ceramic Dollar Tree plate…
Sign up for more favorites
If you love these kinds of DIY ideas, you need to be getting my emails, friend! Each week I send out a couple of emails that include updates, crafts, shopping experiences, and decor inspiration. Be sure to get yourself signed up below. I can't wait to meet you! Leave your thoughts below in the comments, please… BTW— Life is short—Enjoy the mess!