Southern Crush Craftathon™
Let's answer some of the most asked questions about the Southern Crush Craftathon™ original crafting marathon event.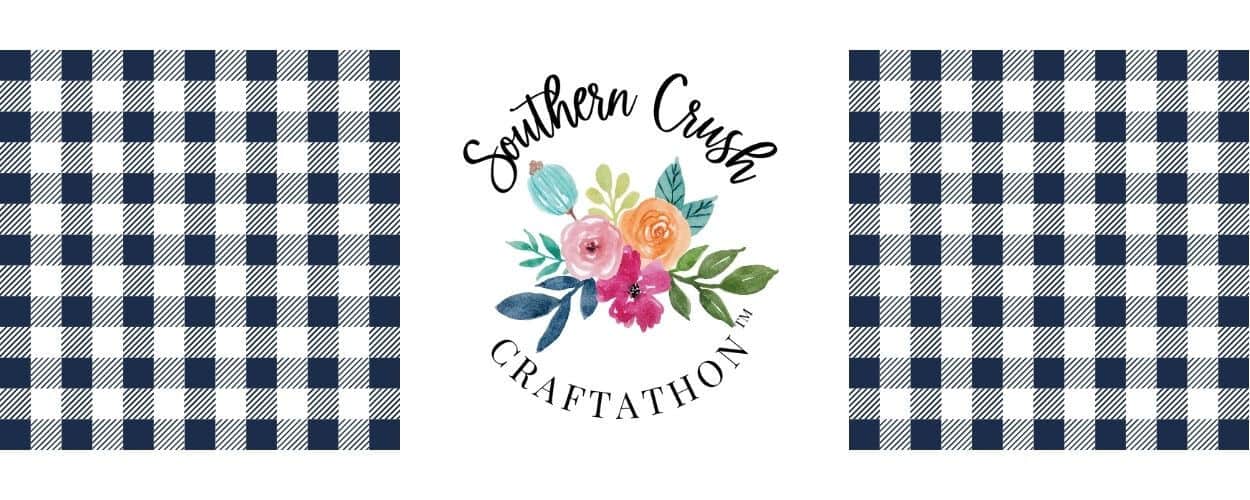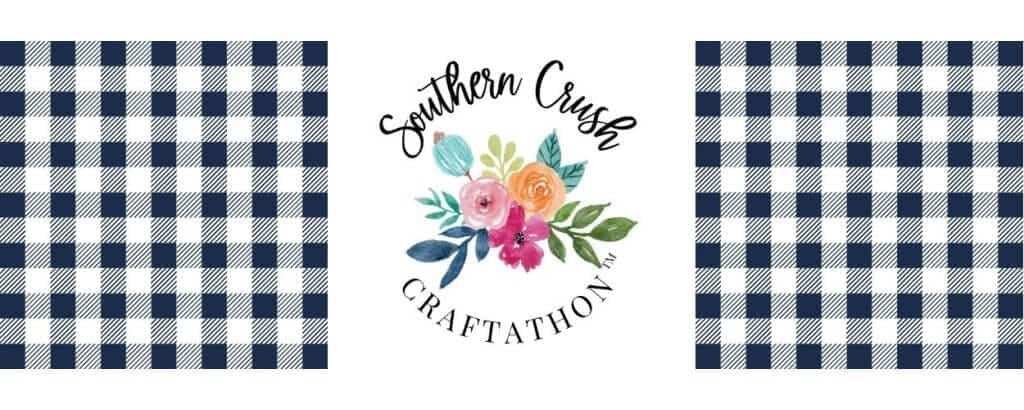 What is Southern Crush Craftathon™?
Ever heard of a "Craftathon"??
Do you love to craft?
Could you sit for hours and watch new ideas and inspiration unfold before your very eyes?
Do you like to follow along with others while you make pretty things for your own?
Well then, welcome to your dream come true. The official Southern Crush Craftathon is a full-day, real-time virtual crafting marathon that consists of multiple hand-picked, expert crafters sharing their newest ideas with you by way of twenty-minute live online videos inside a FREE Facebook group. Get a sneak peek at some of the most creative ideas for the upcoming season of crafting. Free access is available to everyone for the first 24 hours.
How much does it cost to attend?
Southern Crush Craftathon™ is FREE! Each presentation is totally free to watch for 24 hours starting the day and time it is set to air. After that, replays of the presentations are accessible only with a INSTANT Access Pass which lets you watch or re-watch the live events any time you want — you keep access to the presentations forever.
Where do I go to watch the event?
The event takes place inside the FREE Facebook Group Southern Crush Creative Club. All you have to do is request to join, turn up your speakers, and enjoy! If you purchase the INSTANT Access Pass, you will have INSTANT ACCESS to all of the presentations along with the complete supply lists that accompany the tutorials.
What's the difference between the Instant Access Pass and the VIP group?
The Instant Access Pass is a ONE TIME PAYMENT for unlimited access to ONE EVENT.
The Monthly VIP Group is a MONTHLY MEMBERSHIP with unlimited access to ALL PAST AND FUTURE CRAFTATHON EVENTS and more.
How do I join the VIP group?
Please go to make payment first HERE and then request to join HERE in the Facebook group — you will be quickly approved!
How many people are attending this event?
We typically have more than 200,000 views from attendees!
Questions About Giveaways
Where do I enter for the giveaways?
Please go HERE to enter for a chance to win a FREE INSTANT Access Pass.
Who can enter your giveaways?
Anyone who enters the giveaway through the email submission is eligible.
Where will you announce winners?
Winners will be emailed within 24 hours after the event. Winners will have 48 hours to claim their pass.
Questions About the INSTANT Access Pass
What's included in the INSTANT All-Access Pass?
The INSTANT Access Pass includes unlimited access to the event videos, bios, and tutorials. Read all the details HERE.
How much does the INSTANT Access Pass cost?
The Instant Access Pass is only $27. You'll have an opportunity to buy the Instant Access Pass before, during, and just after the event, or just click here to get it now.
Wait, isn't this free? Why would I need to purchase the INSTANT Access Pass?
Yes! Every presentation in the Southern Crush Craftathon™ is free for viewers to access for 24 hours from its scheduled air time.
The Instant Access Pass gives you immediate and unlimited access to the Southern Crush Craftathon™ event videos – that means you aren't tied to the schedule.
You can start watching the event presentations right now, and you can watch anytime, anywhere, as many times as you'd like!
And don't forget that Instant Access Pass holders get additional bonus perks and presentations plus downloadable printables and supply lists!
There are SO MANY amazing presentations! How will I ever watch them all?
You probably won't, and you don't need to either! We have so many presentations, new and old so there's something for everyone at the Southern Crush Craftathon™. Start with a few and go from there. Grab an INSTANT ACCESS PASS TODAY and take your time!
Okay, this sounds way too good to be true. Is this for real?
Southern Crush Craftathon™ is such a good deal that it almost sounds too good to be true, but you'll be joining hundreds of other crafters who also got an amazing deal – no strings attached!
Within just a few minutes of your purchase, you'll be enjoying all the benefits. If you run into any technical difficulties, I've got an amazing customer care team on call who are more than ready to jump in and help you out! email: melanie@southerncrushathome.com
Is this a one-time payment or recurring fee?
The Instant Access Pass is a ONE TIME payment.
Do I have access to the next Southern Crush Craftathon™?
As long as you are a member of the VIP Group you will always have access to all future events.
The Instant Access Pass is for a SINGLE EVENT.
I purchased the VIP Group but I don't know how to find the FB Group? What do I do?
If you already made payment; head over to the group HERE and request access using the email address you used when you paid. IF you continue to have issues, send an email to: melanie@southerncrushathome.com and we'll do our best to assist!
Listen in to the podcast episode where I break it down. How it all started to where we are today with this amazing event!
Sign up for Emails to find out details on the Next Southern Crush Craftathon™.