Basket Market: Hobby Lobby Outlet & Samples Tour
If you're looking for a fun place to shop for a day trip, head to Basket Market Hobby Lobby outlet. There is only one Basket Market location and it's in Oklahoma City, OK. This discount home decor store has it all. Be prepared to find all sorts of home decor, seasonal goodies, and Hobby Lobby clearance items at deep discounts.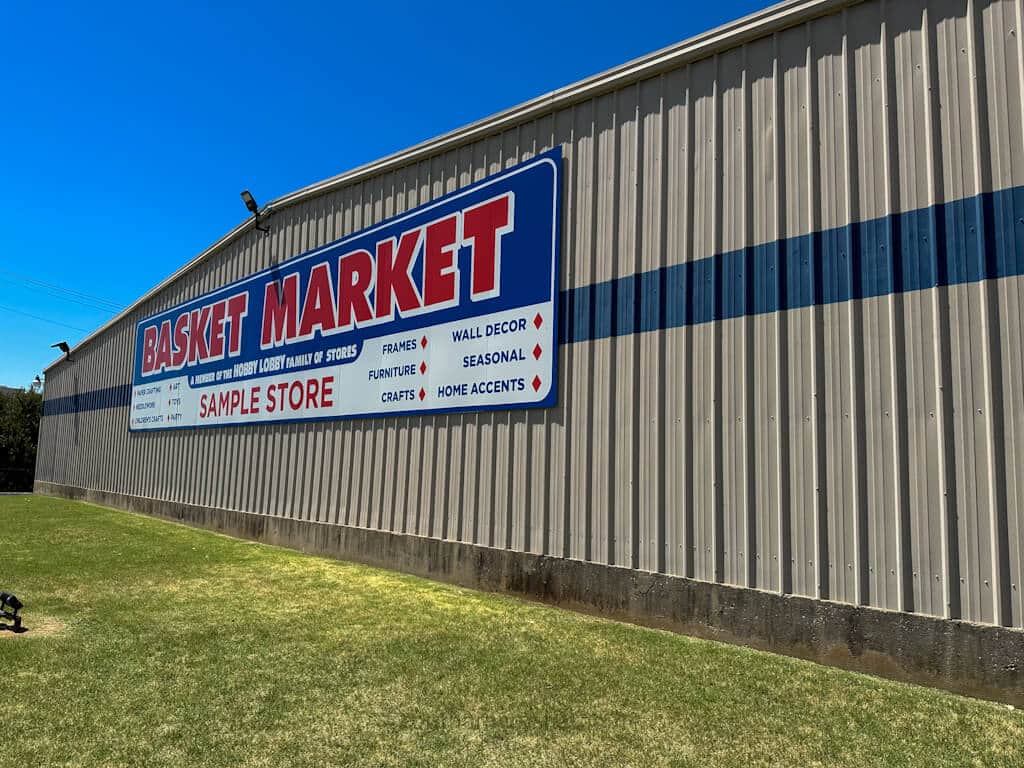 I love to shop at Hobby Lobby; they have so much good seasonal decor and holiday inspiration. I've shared a couple of Hobby Lobby tours here on the blog below.
When I found out there was an outlet store, I knew I had to make a road trip to see what it was all about. We spent the day shopping and taking in the sights!
This blog post contains affiliate links. The opinions are wholly my own from my own experience. I may earn a small commission from clicks through to the websites that end in a purchase.
What is Basket Market?
Unlike your typical Hobby Lobby, Basket Market boasts an unparalleled selection of items, thanks to its sample store status. And the best part? You'll snag these treasures at a fraction of the price! Whether you're a local or just passing through, a visit to the Basket Market Hobby Lobby outlet is a must for every shopaholic's bucket list. Turn your shopping dreams into reality!
Lots of sample merchandise and overstock items line the shelves down every aisle.
Where is Basket Market?
Basket Market is located at 1501 S Meridian Ave, Oklahoma City, OK 73108. There is only one location in the United States and it's in Oklahoma City, OK.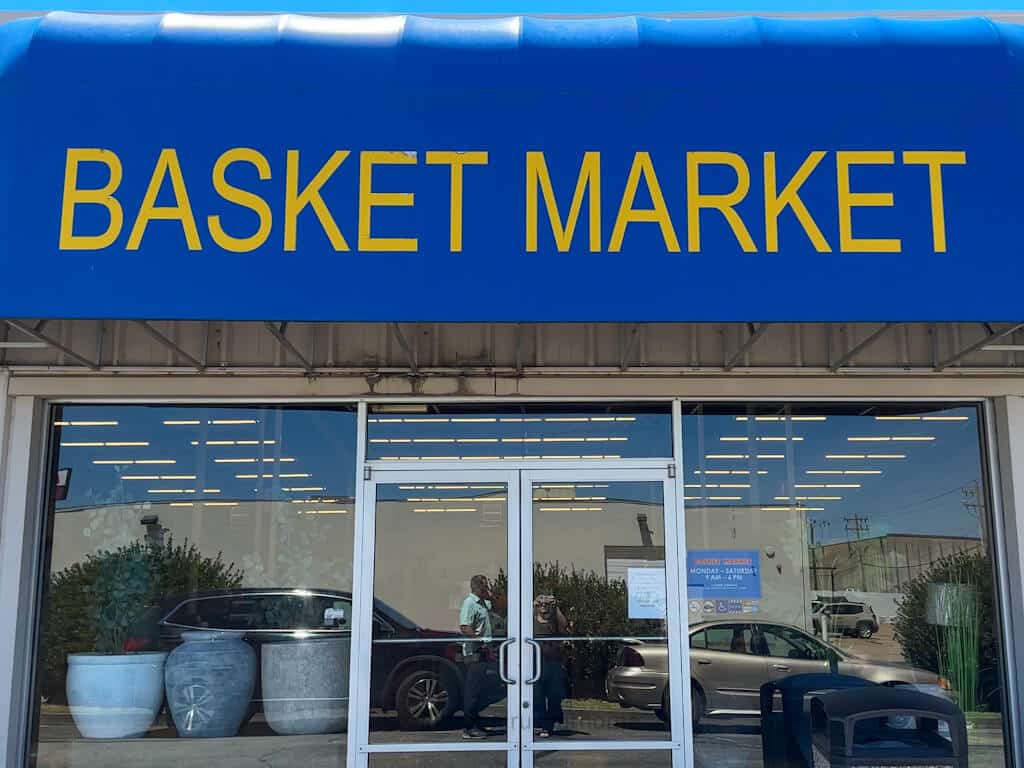 What are the hours at Basket Market?
Monday – Saturday, 9 a.m. – 6 p.m. Closed Sunday
What things are sold at Basket Market?
Discover the ultimate shopping destination at Basket Market – a fantastic Hobby Lobby outlet store. As the official store for samples, closeouts, and unique one-of-a-kind items, this place exceeded all my expectations! With prices slashed by 60%-90%, this shopper's paradise in Oklahoma City offers aisles brimming with baskets, art supplies, silk and dried flowers, needle art, ribbons, scrap fabric, wedding supplies, paper crafts, jewelry-making supplies, wall decor, toys, pillows, garden decor, hobbies, party supplies, picture frames, craft supplies, seasonal home decor, wreaths, florals, and so much more!
Does Basket Market Sell Baskets?
Hilariously, they do sell baskets, there are a couple of aisles of them. However, it is not their main thing.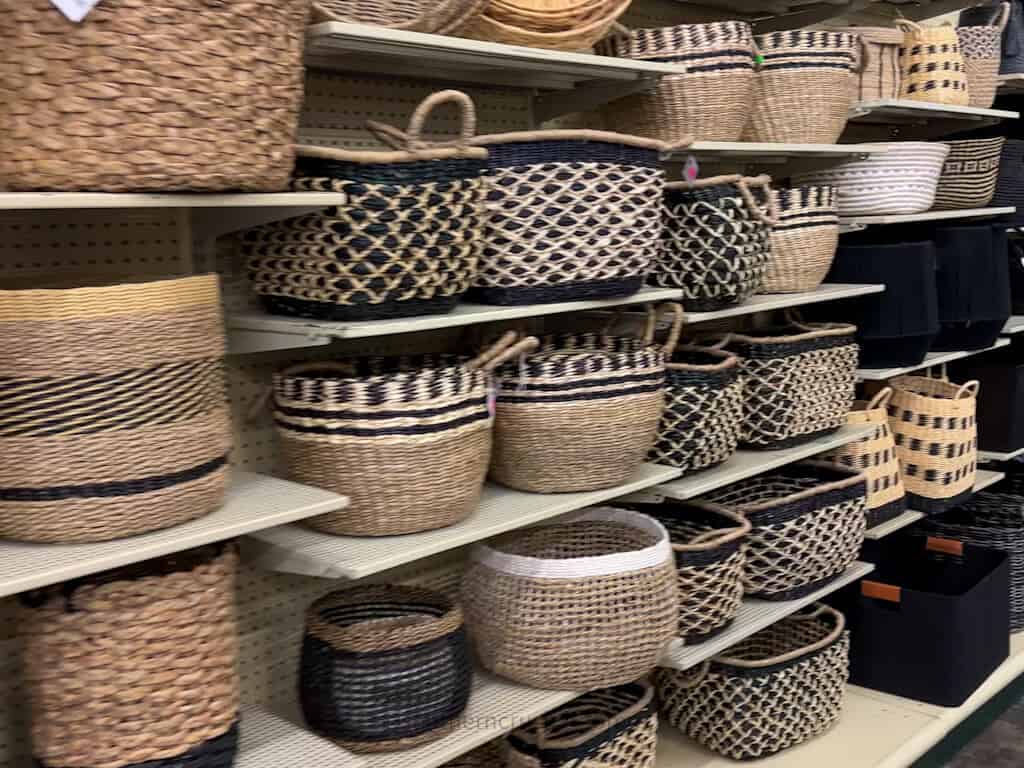 There are loads of other items, like wood decor, canvas artwork, and neutral home decor!
Seasonal Home Decor Items at Clearance Prices
Basket Market is a Hobby Lobby warehouse of sorts and is where all of the samples from the market go that the stores order for each holiday season.
If you're looking for Easter, they've got it.
If you're looking for Christmas, they've got it.
If you're looking for Valentine's, Fourth of July, St. Patrick's Day,
or Thanksgiving; you guessed it, they've got it.
YouTube Video Tour
I've included a YouTube video below with a quick tour! COMING SOON!
What I Found on Clearance at the Hobby Lobby Outlet
I returned home from Basket Market with several bags of amazing deals. I shared my Hobby Lobby Outlet Haul LIVE over on my Facebook page. If you missed it, you can watch it below.
Shopping is fun, but shopping at a discount is more fun! Lol! But keep in mind that this location does not follow the sales that are at other Hobby Lobby stores. So if you see a sale on certain items at your local Hobby Lobby, don't expect it to be on sale here. I was told it's because their prices are all already marked down for the deepest discount.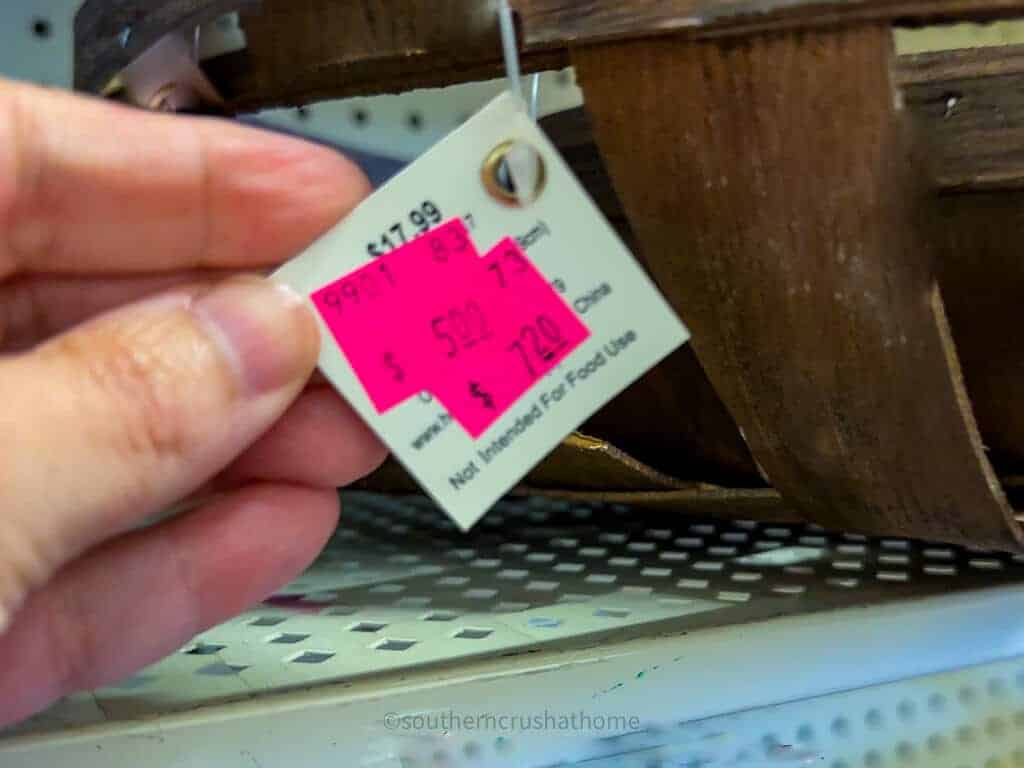 I shared a blog post all about 7 Ways to Save Money at Hobby Lobby below. Don't forget to download your Hobby Lobby discount cheat sheet while you're over there.
I hope you'll make the trip to Basket Market! It was just a short three-hour trip for me. Let me know your thoughts below in the comments when you do.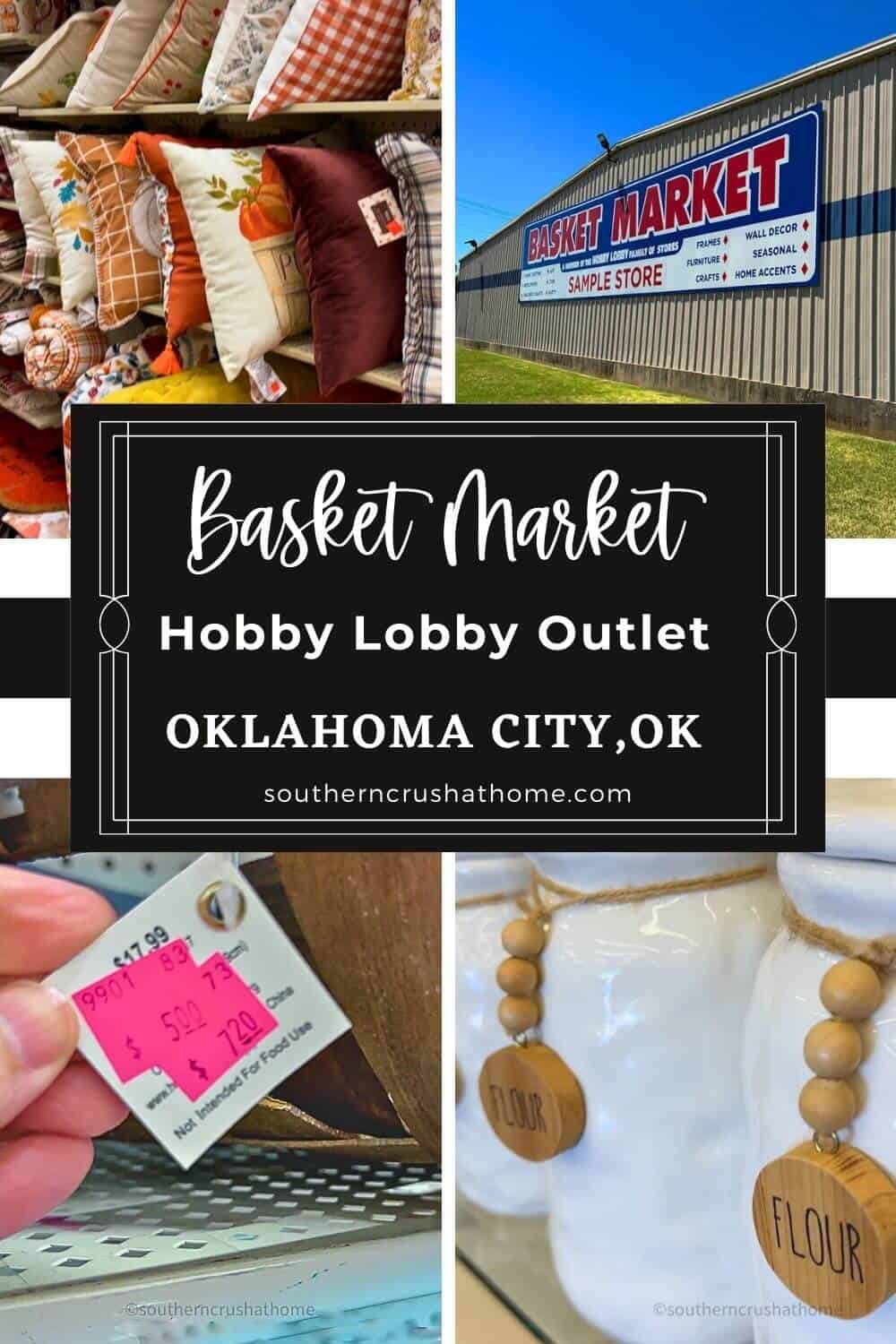 Be sure to PIN this one for later!