Vintage Easter Bunny Basket
This vintage Easter bunny basket was hands down one of the most engaging and fun giveaways we have ever done over on our Facebook Page! It all started with the most precious plush Vintage Cotton Ticking Bunny! It literally snowballed from there…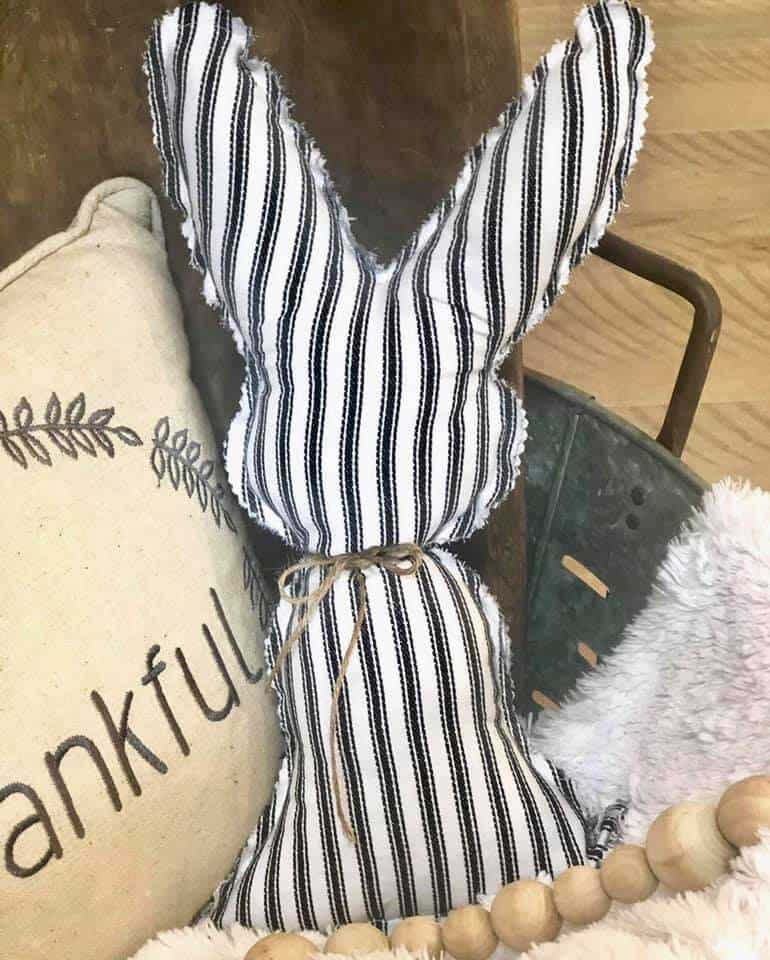 Easter was getting near so it only made sense to combine this handmade item with a few other goodies and make a vintage Easter basket! Once the basket was a solid idea, giving it away just seemed the next logical step. What makes it vintage? Well, for starters, the basket itself, but we will come back to that! My first stop was to a local candy specialty shop called Atomic Candy. It was so much fun to shop for old-fashioned candies for the basket. So many choices made it super hard to pick out what candy to buy, but somehow I managed. LOL!
In case you missed it, here is the live facebook video of the shopping for candy trip! Next stop was my favorite place for fun finds, the thrift store! I just knew there would be a great basket there for this project, and sure enough there was and more, of course. It was so much fun!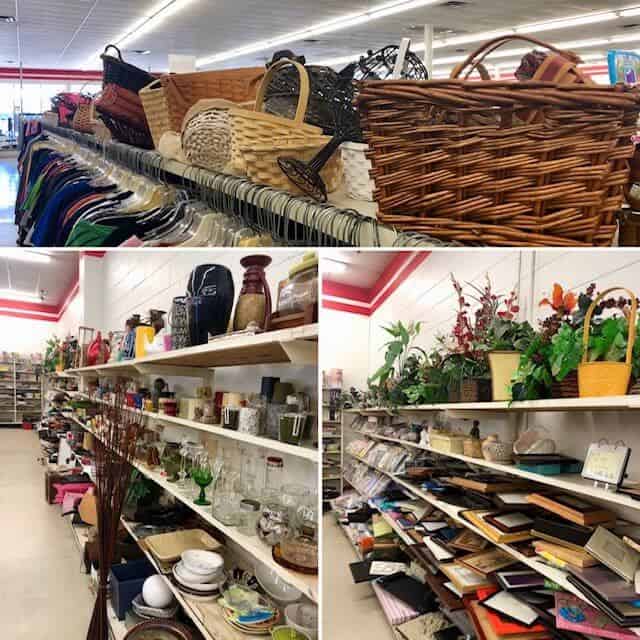 FUN FINDS
I knew not just any new basket would do, so off to the "thrift" store I went and the hunt was on for just the perfect basket (plus a lot of other goodies I couldn't resist). Does this ever happen to you?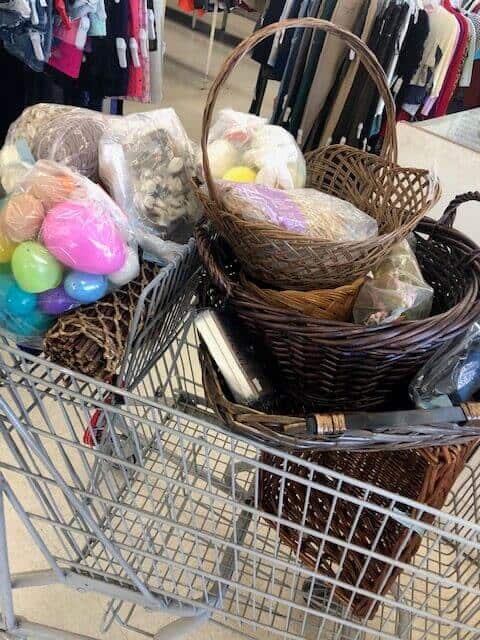 It was so exciting that I just couldn't hardly wait to get back to the house to share my thrift store fun "finds"! I did it here on this facebook live video that went nuts on my page!
Adding to the basket was easy.
VINTAGE BASKET ITEMS
Cotton Ticking Bunny with Bling
Southern Crush Mug with Candy
Rubber Stamping Set
Wooden Bead Tassel Kit in Mason Jar (full tutorial on making these beads here)
Vintage Checkers Set
Old Fashioned Candy
Porcelain Hand-painted Egg
Nest with Eggs Decor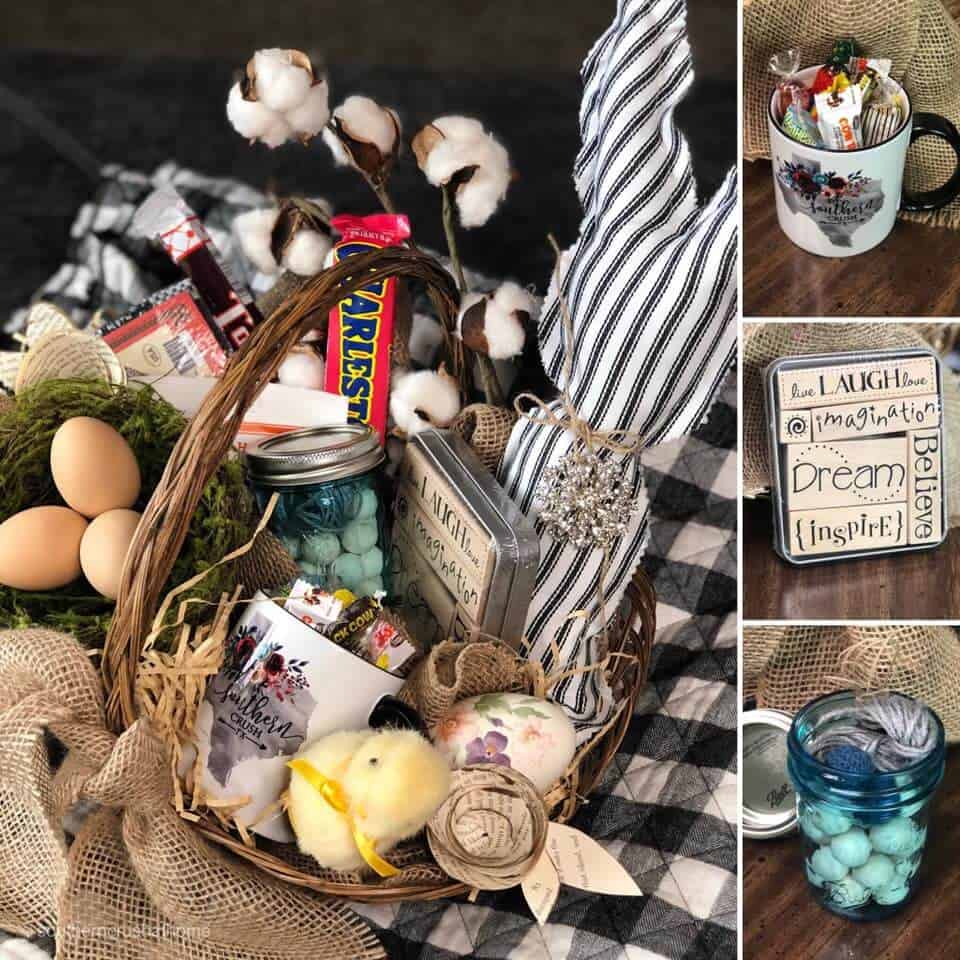 The number of entries we got for this basket giveaway was overwhelming! It caught me totally by surprise and was humbling to say the least. We had so many entries that I decided last minute to giveaway two more of the vintage Easter bunnies as secondary prizes! It's so easy to get wrapped up in the excitement! The actual 'give-away' part was super fun, too! Needless to say, I cannot wait to do another fun contest. I hope you'll play with us!
>>>Leave your thoughts below in the comments please… BTW—
Life is short—Enjoy the mess!
I hope you enjoyed learning about this vintage Easter basket and maybe got inspired to make your own version! The 'bling' version of the tassel kit project can be found in this post I did on
hand-stamped book decor
!
**P.S. Please join us over on our Facebook Page to see more fun projects "Live".