Teach and Inspire Your Way to Success with Heidi Easley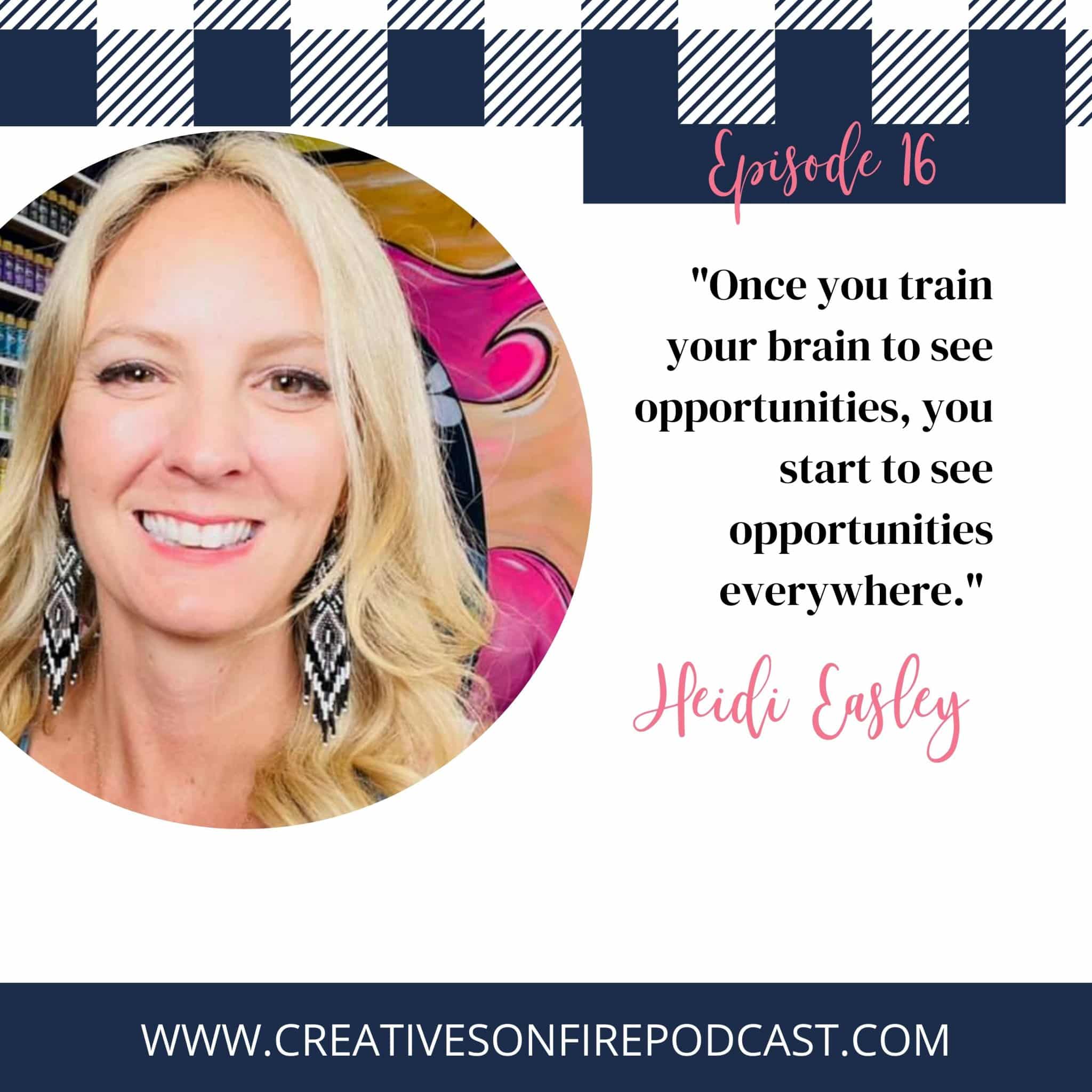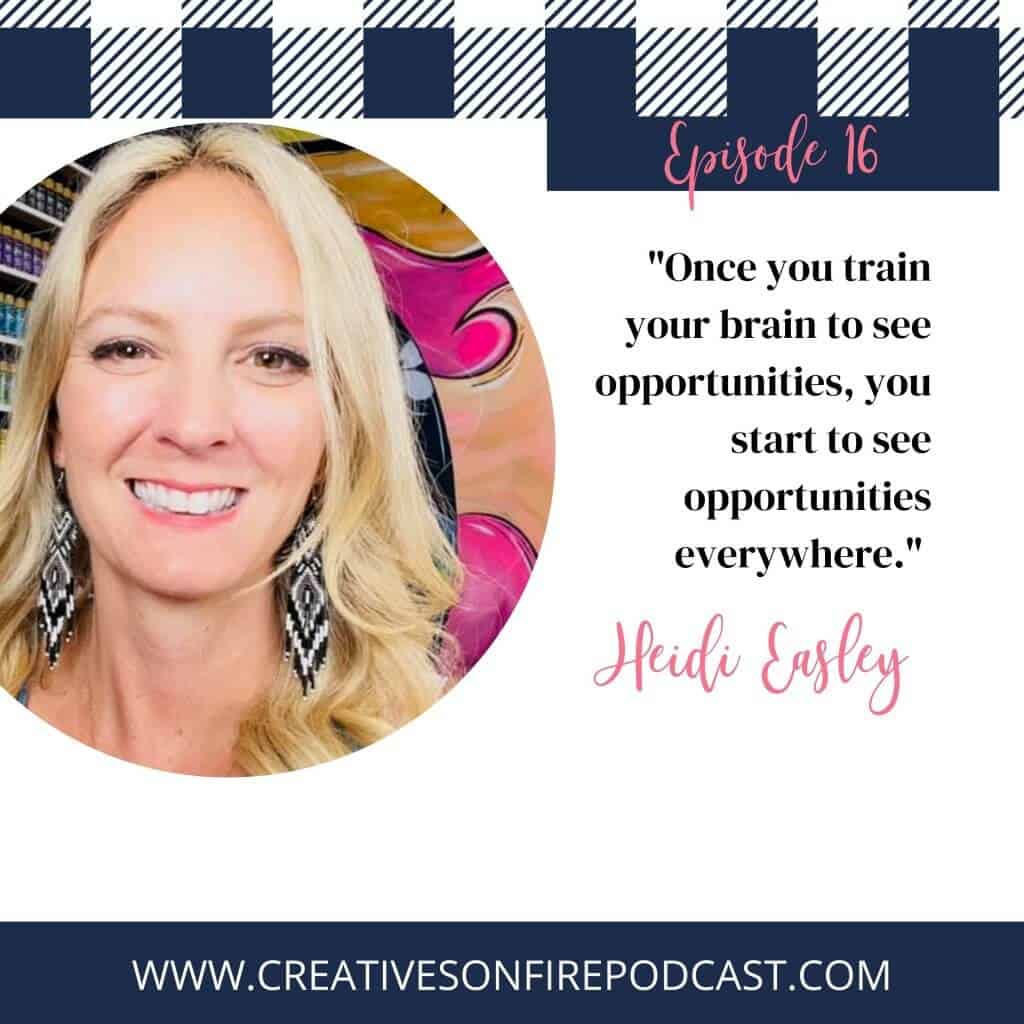 My guest today, Heidi Easley, has a true zest for life and adventure! She believes not just in existing, but in living life wide awake. In this episode, she shares with me how she started her now million dollar business, Texas Art & Soul. Heidi talks about how she found the courage to go into business for herself and getting over her fear of failure. We also discuss how she learned to be consistent with her marketing, seeking out opportunities that will generate income, and making focused decisions that are in line with your personal and business goals.
Heidi has an amazing and inspiring story. About ten years ago, Heidi and her family fell on some rough times in Florida. To supplement the family's income, Heidi started hand-painting surfboards and selling them for a profit. Moving back to Texas where surfboards weren't in demand, Heidi pivoted to teaching at paint parties. She was so successful at building up this side business that she took the next logical step: opening her own business teaching paint parties to teachers. By chasing her passion, Heidi is now running a lucrative business and helping other people to find their own hope and success.
In this episode, we cover:
Harnessing your future self in your present. Borrowing some of the self-confidence you know you'll have in your 60s and 70s.
Making it about "them". How to make Live streams and any type of performance about the person that's watching and not about yourself.
How Heidi transitioned from her regular day job to her side-hustle full time.
The importance of diversifying your revenue streams.
How being too scattered and trying to chase ALL of the opportunities presented to you will slow down your business growth.
LINKS AND RESOURCES MENTIONED DURING THIS EPISODE:
SUBSCRIBE AND REVIEW
I am honored to share a new Creative on Fire each week on the podcast to bring you inspiration, behind the scenes secrets and quality tips. I hope it is truly helpful for you. One of the best ways you can bless me in return is to subscribe to the show and leave a review.
By subscribing, you allow each episode to be downloaded straight to your phone which helps the download numbers and ensures you never miss an episode. And when you leave a review, you help show others the value of what we provide! You can GO HERE to subscribe and review!