Southern Crush Collective
Enjoy seeing this week's collection of 'all the things' we accomplished plus my secret crushes from other blogs! Feel free to share the most exciting crushes with your friends…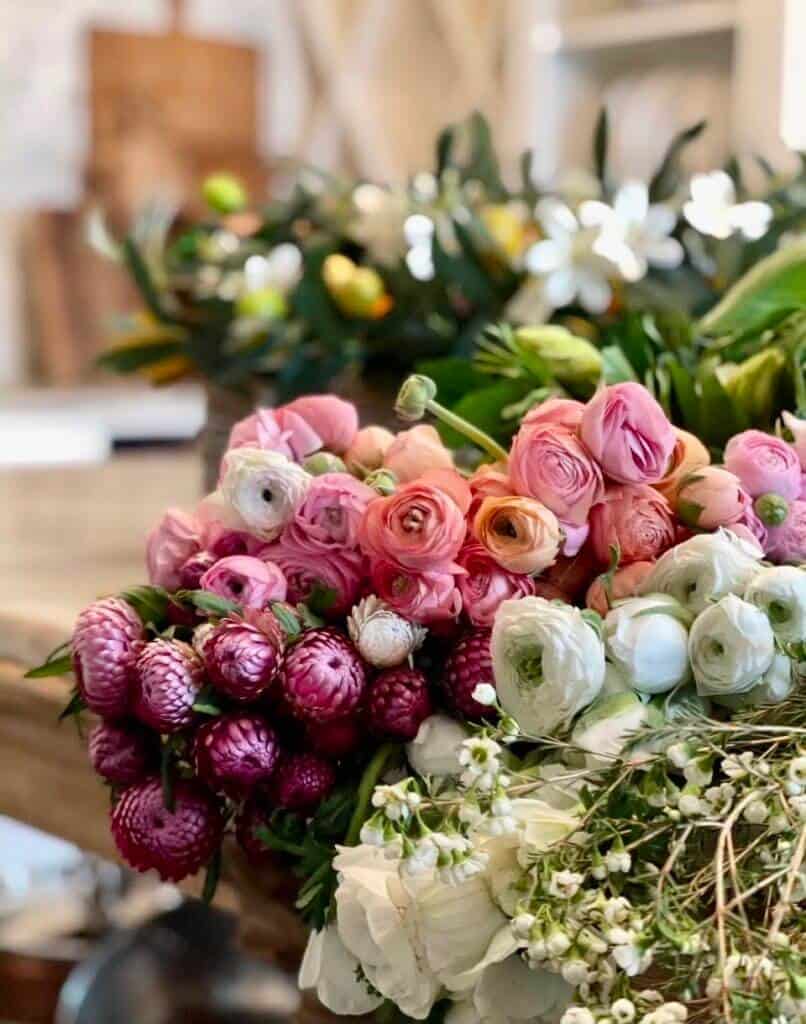 In case you missed it, we started the week with a pretty wooden flower reed diffuser that can be used in just about every room in your home!
I shared a super fun BOHO Dollar Tree Easter decor idea that I am still so excited about! This is a must see!
This Amazon Box Spring Door Hanger video was just went LIVE on Facebook and you can see it HERE. I am loving all the Spring decor ideas inspired by my Easter Hobby Lobby Tour last week, too!
My Secret Home Decor Crushes
The second I saw all of the gorgeous chinoiserie pieces on this spring mantel, I was in! The mirror has a vintage touch to it, and looks just lovely with the shutters. This mantel display would also be perfect for summer with the pretty lake canvas painting.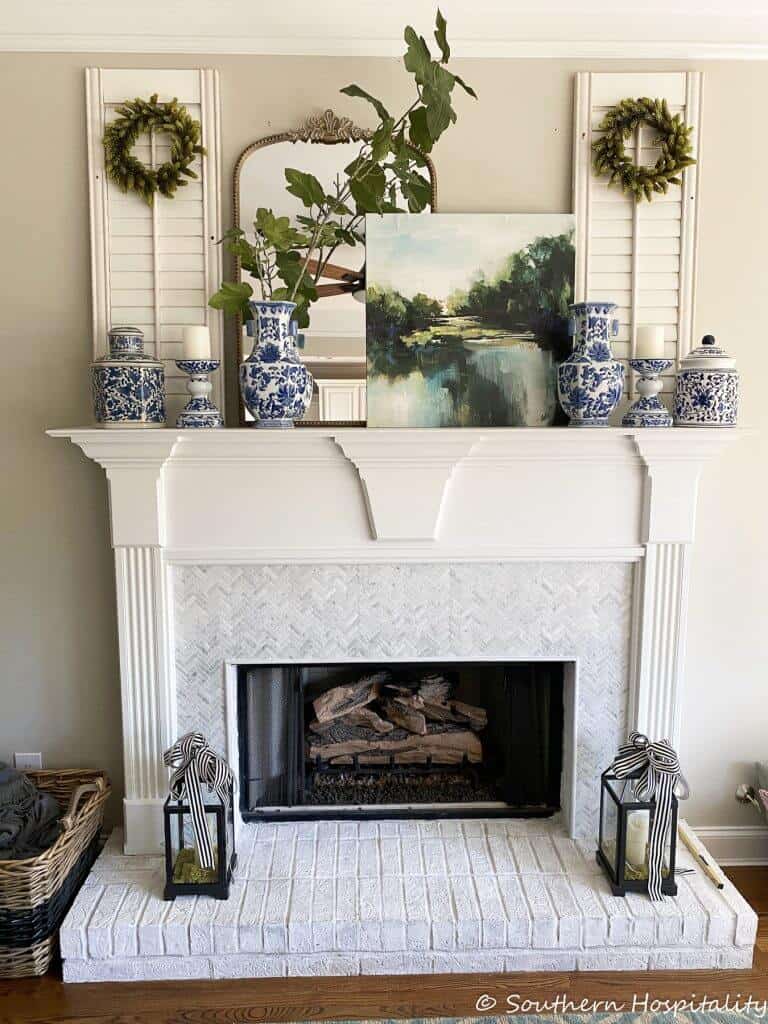 From the perfectly pink front door, to the beautiful pink roses, this image just makes me smile! An inexpensive way to add curb appeal to your home is to give your front door a fresh coat of paint. Adding a bold color choice is also a unique and fun way to make it your own. Plus, it's only paint so if you are not happy with the color, it's an easy fix. What do you think? What color would you paint your front door?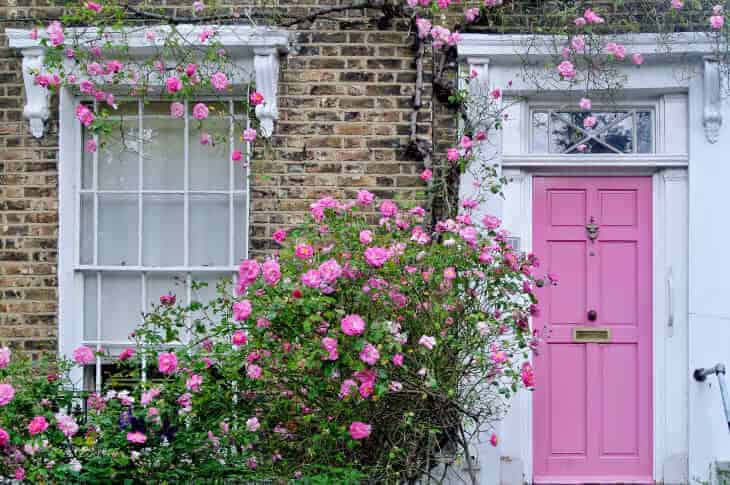 My Secret Crafty Crushes
I love all things gilded, so I absolutely flipped for these gorgeous copper foil Easter eggs! Aren't they so pretty? You can see the gilded dough bowl I made here. If you haven't tried using a metal leaf foil technique yet, definitely give it a try. You will want to add it to everything! Plus, you can use a silver leaf foil that would look just as pretty. You can get the tutorial to make your own decorative Easter eggs and wow your holiday guests!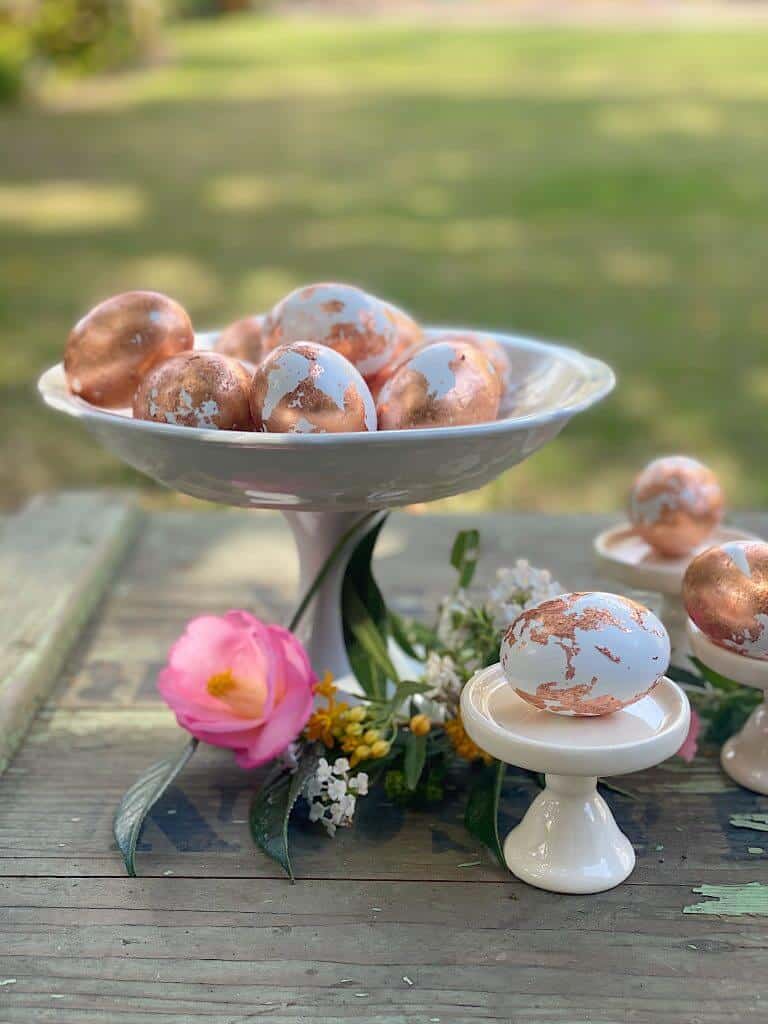 I know how much you love Dollar Store crafts! This adorable Spring Flowers and Monarch Butterfly Wreath was made with all Dollar Store items. Isn't it beautiful? How many of you are going to run to the Dollar Store this weekend to buy up all the monarch butterflies now? I'm totally adding them to my list. This DIY wreath can stay up all Spring and Summer if you like.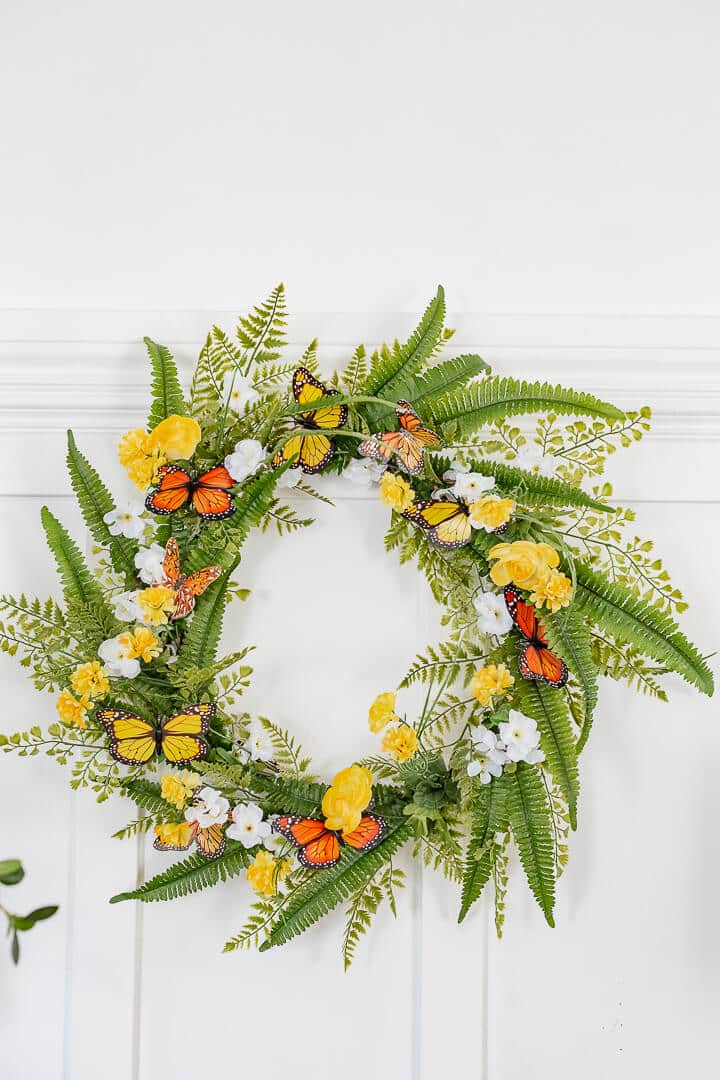 Foodie Crush of the Week
With Easter just around the corner, I thought this No-Bake Carrot Cake would be fun to share. Imagine being able to save time with a no-bake version of a traditional carrot cake? Plus, the little carrots on top are just adorable. And you can make this the day before to allow the cake to chill and the layers to soften overnight. If you are looking for another dessert recipe that is super simple, try my Copy Cat Lemon Nothing Bundt Cake recipe. It does not disappoint!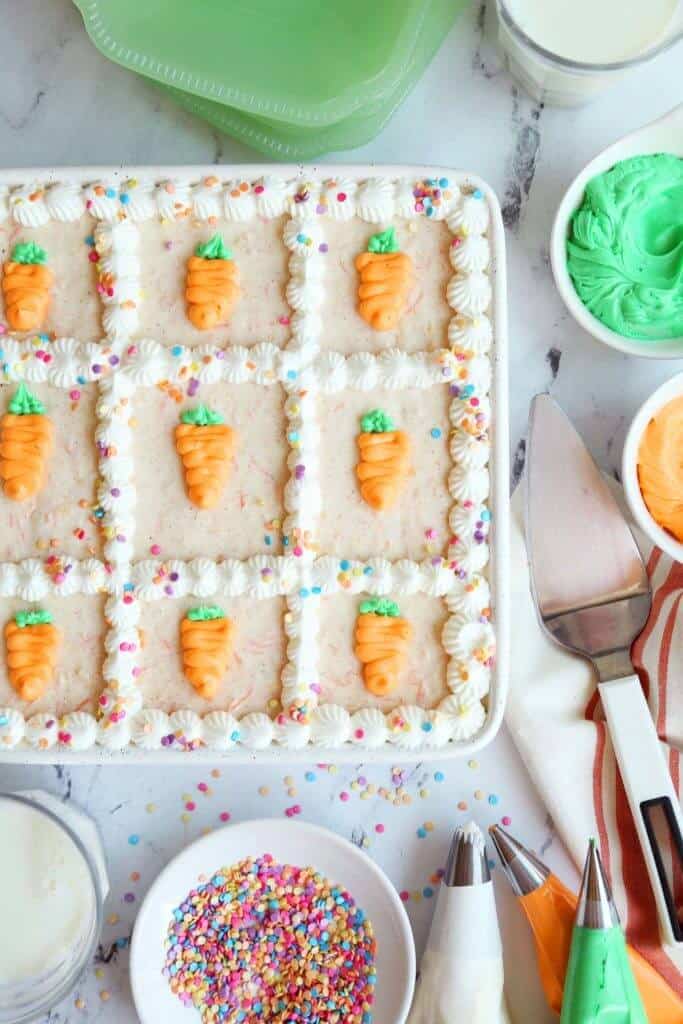 Bonus Crushes this week!