Southern Crush Collective
Enjoy seeing this week's collection of 'all the things' we accomplished plus my secret crushes from other blogs! Feel free to share the most exciting crushes with your friends…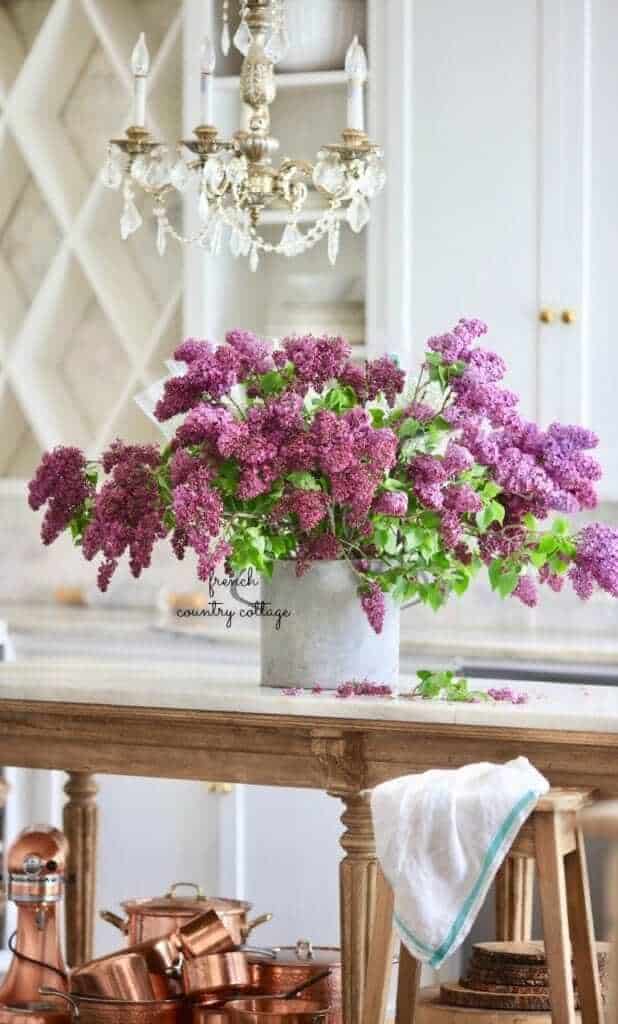 My Secret Home Decor Crushes
For my first home decor crush, I'm sharing this gorgeous kitchen island vignette filled with all kinds of sweet spring and Easter decorating ideas. Don't you love all the little bunnies? If you are a fan of bunny crafts and decor, you don't want to miss my Dollar Tree Sun Hat Bunny Wreath or my Easter Bunny Wooden Tag DIY.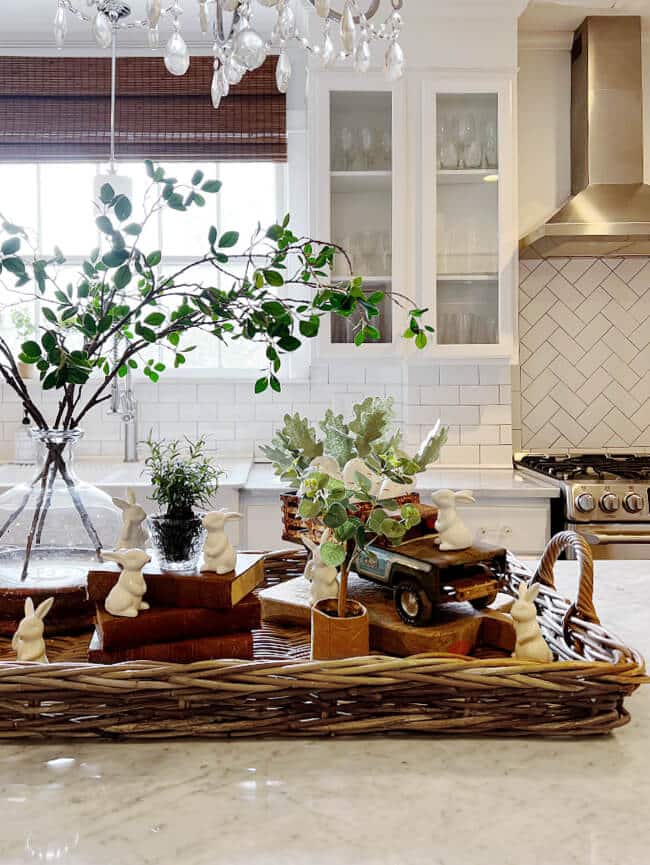 Next up, is this gorgeous Easter tablescape in pops of pink and green. The centerpiece is just stunning! The little bunny Easter eggs I just made would work perfectly in that vase. 🙂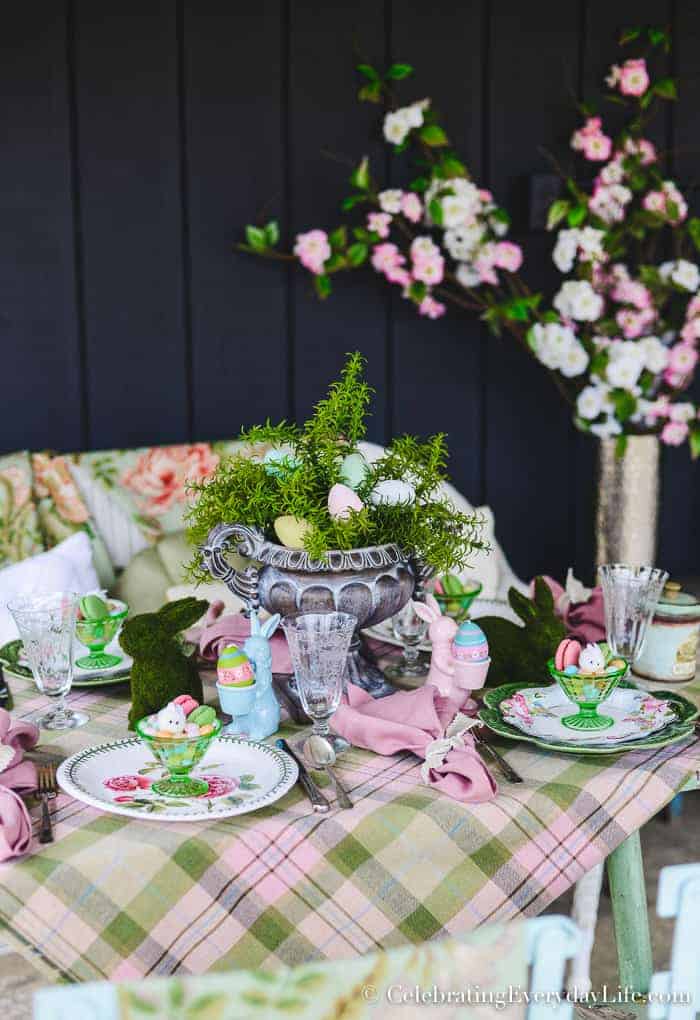 My Secret Crafty Crushes
For my first crafty crush, I'm sharing lovely hand-stamped napkins. You can follow this tutorial to make your own for any holiday or season. Another fun stamping craft that you may like are my stamped clay pots.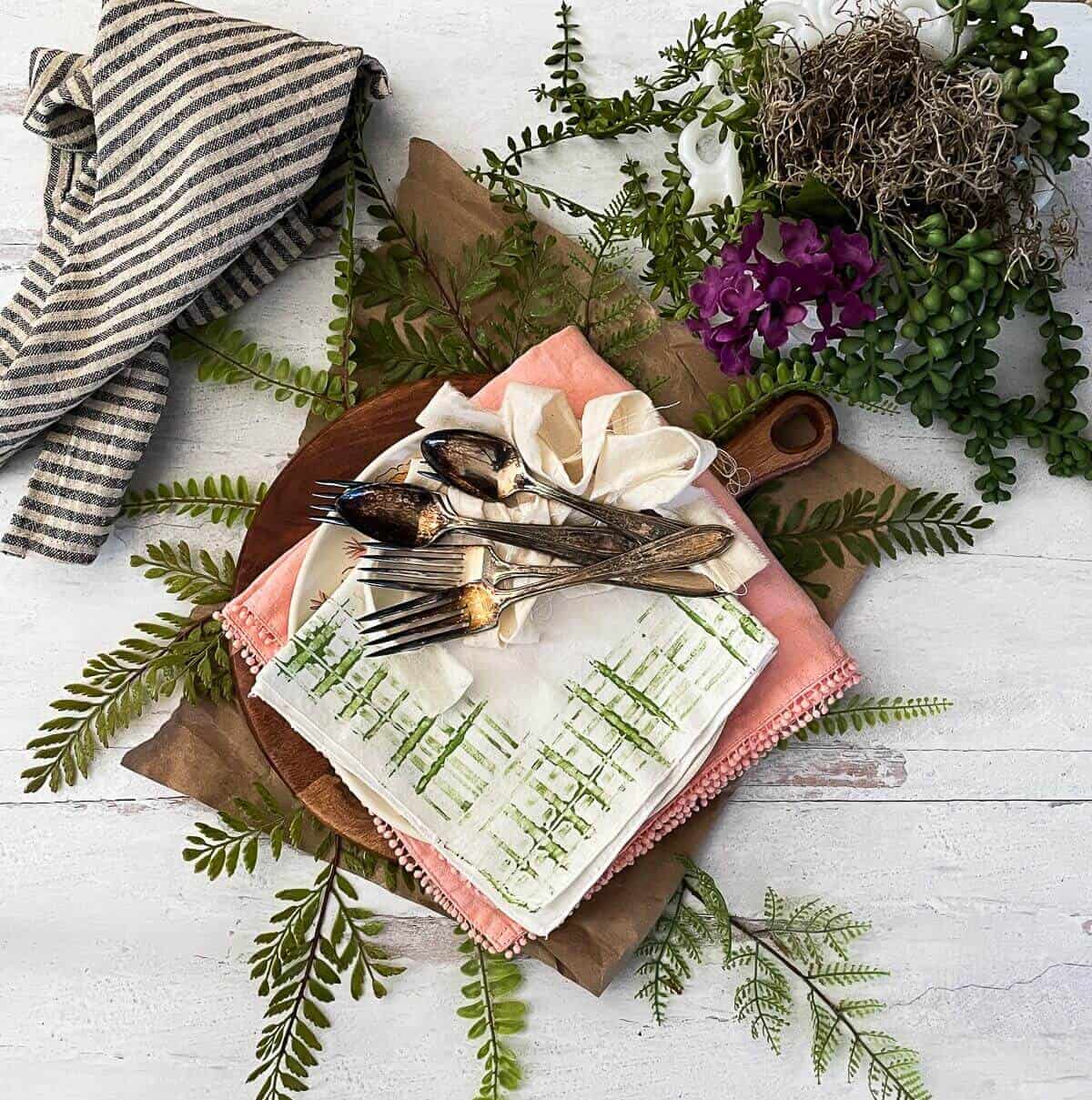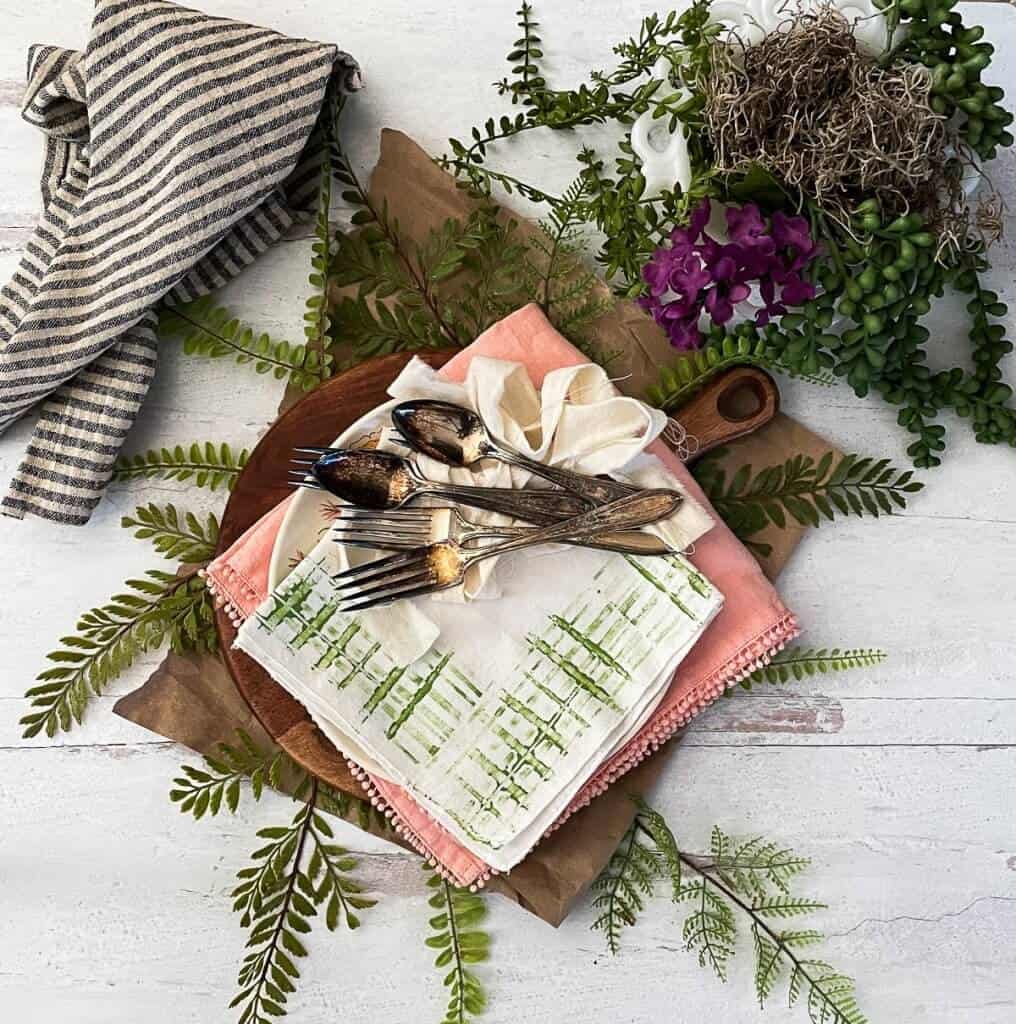 Next up, learn how to make gorgeous salt dough rabbit ornaments for spring. These are surprisingly easy to make and would look so pretty on an Easter tablescape. Have you ever made salt dough ornaments?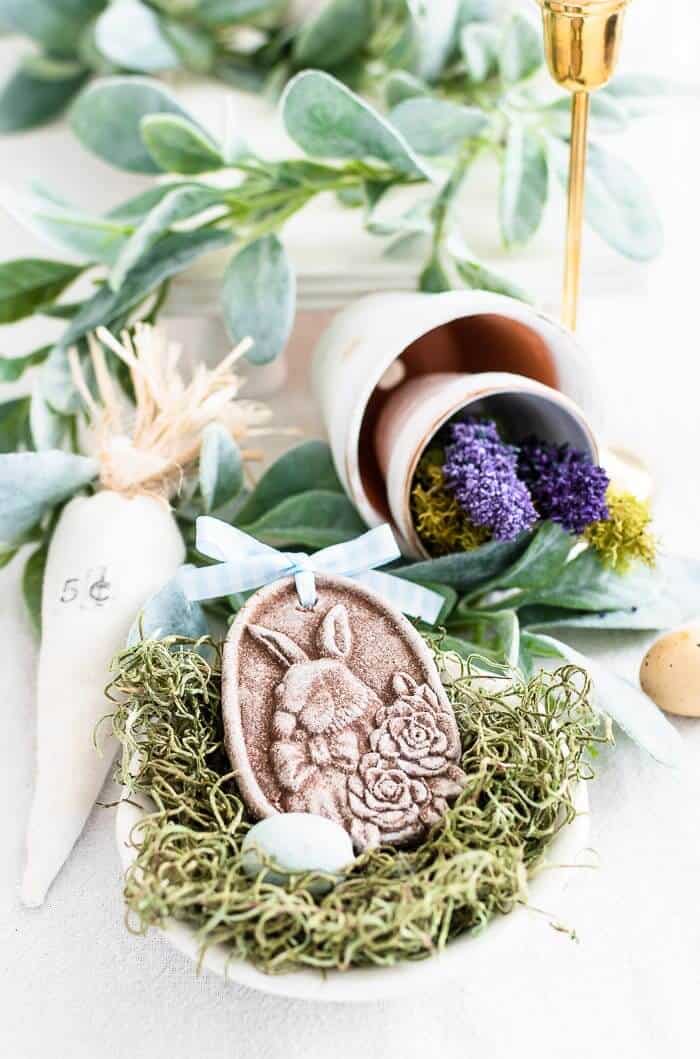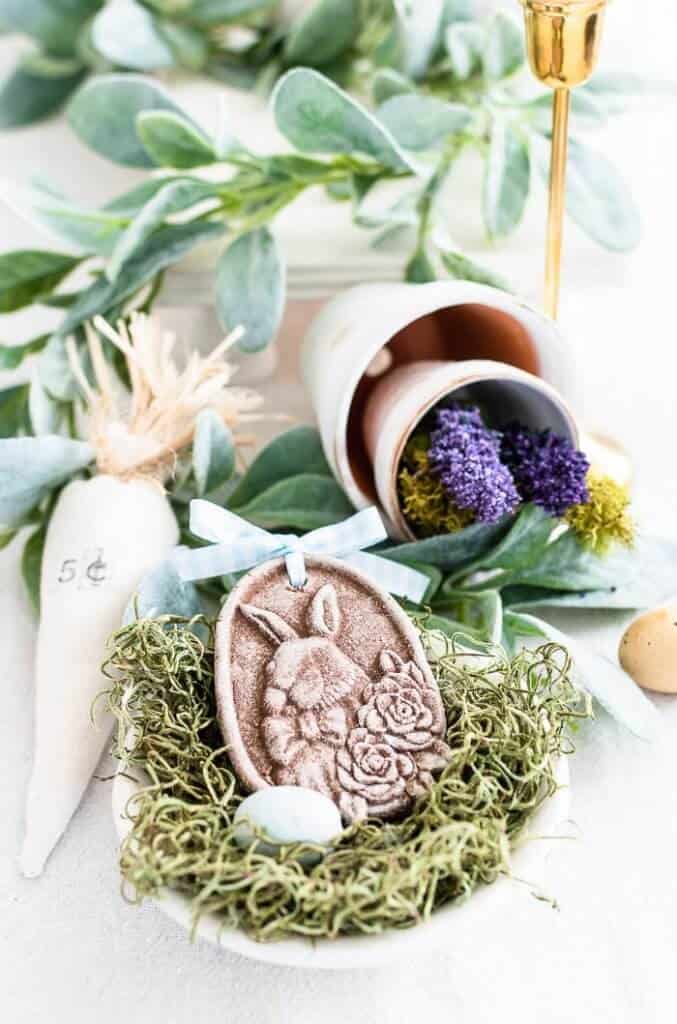 Foodie Crush of the Week
If you are looking for a traditional Easter bread to make, this is it! What a wonderful presentation this bread would make in a pretty bread basket for Easter dinner. Do you have a traditional family recipe you make for Easter? Leave a comment below and let me know! Be sure to check out my recipe for Homemade Bread in a Dutch Oven. It is so good!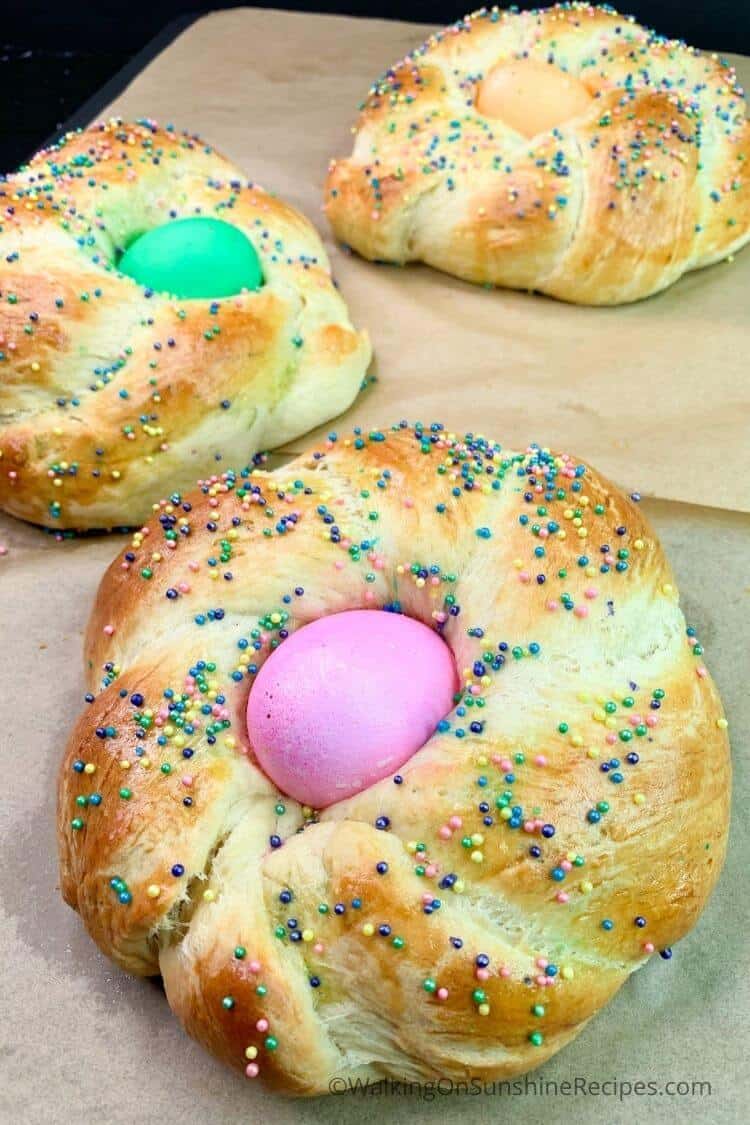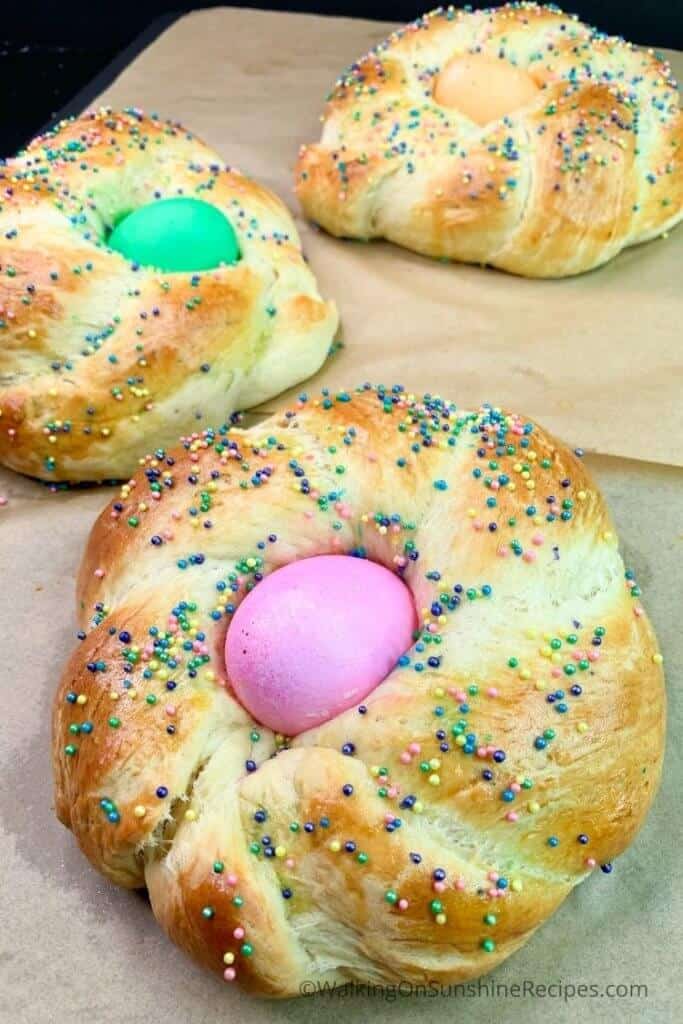 Bonus Crushes this week!