Southern Crush Collective
Enjoy seeing this week's collection of 'all the things we accomplished plus my secret crushes from other blogs! Feel free to share the most exciting crushes with your friends…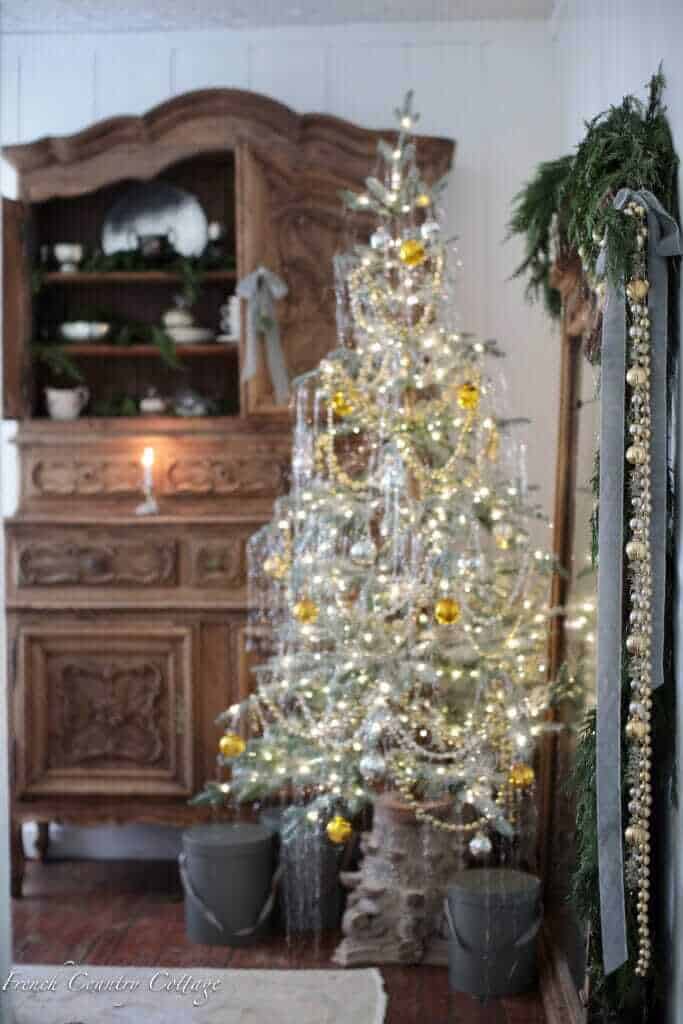 My Secret Home Decor Crushes
For my first home decor crush, I'm sharing this fabulous china cabinet all decked for Christmas with vintage goodies. If you saw the Vintage Santa Mug Christmas Tree I just shared, you are not surprised! There is just something about vintage holiday decor that has my heart.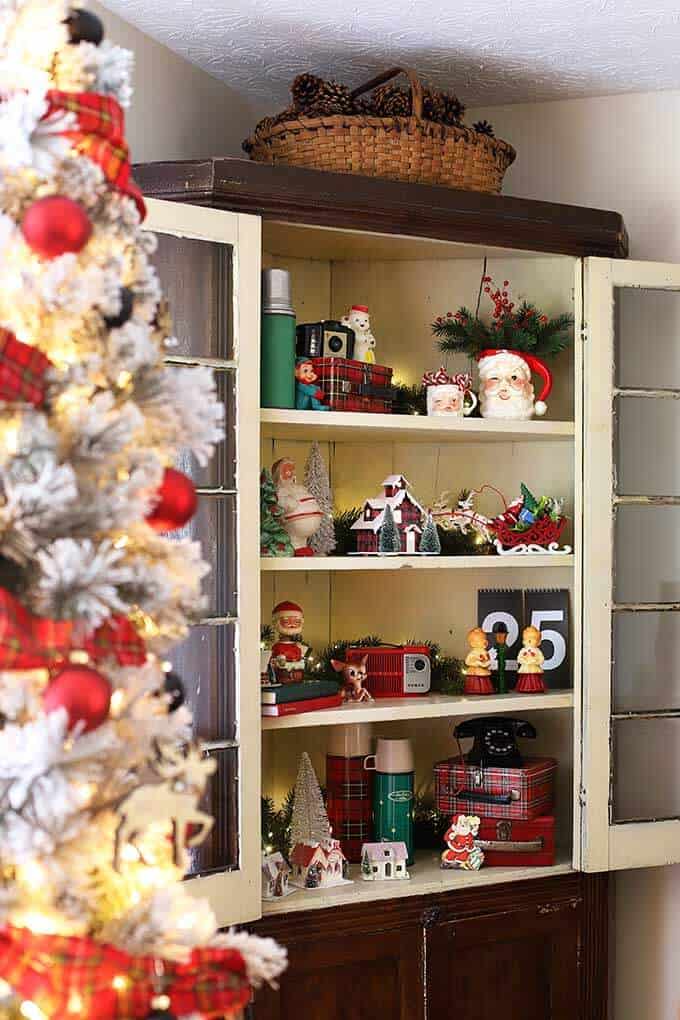 This next home decor crush is this festive Christmas dining room. All of the metallics mixed with the rustic tree and buffalo check are just lovely. You can never go wrong with battery-operated candles. They bring such warmth, without having to worry about an open flame. If you are a fan as well, you will love my Pool Noodle Christmas Candles and my Christmas Candlestick DIY.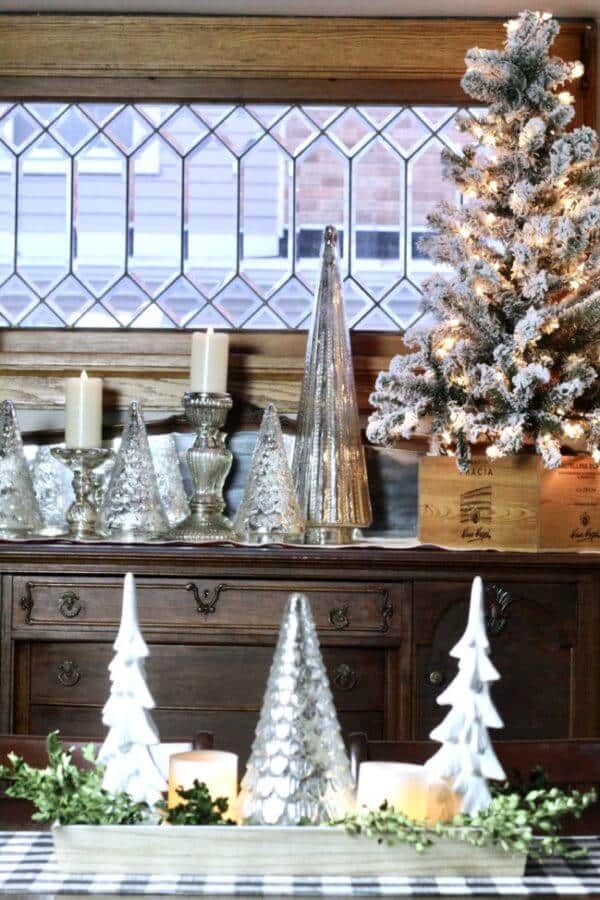 My Secret Crafty Crushes
For this week's crafty crushes I am loving these DIY cone Christmas trees made from Dollar Tree mop heads! You know how much I love dollar store crafts. I have a few mop head crafts you may enjoy as well. Check out this Mop Head Heart Wreath and this Mop Head Gnome Ornament.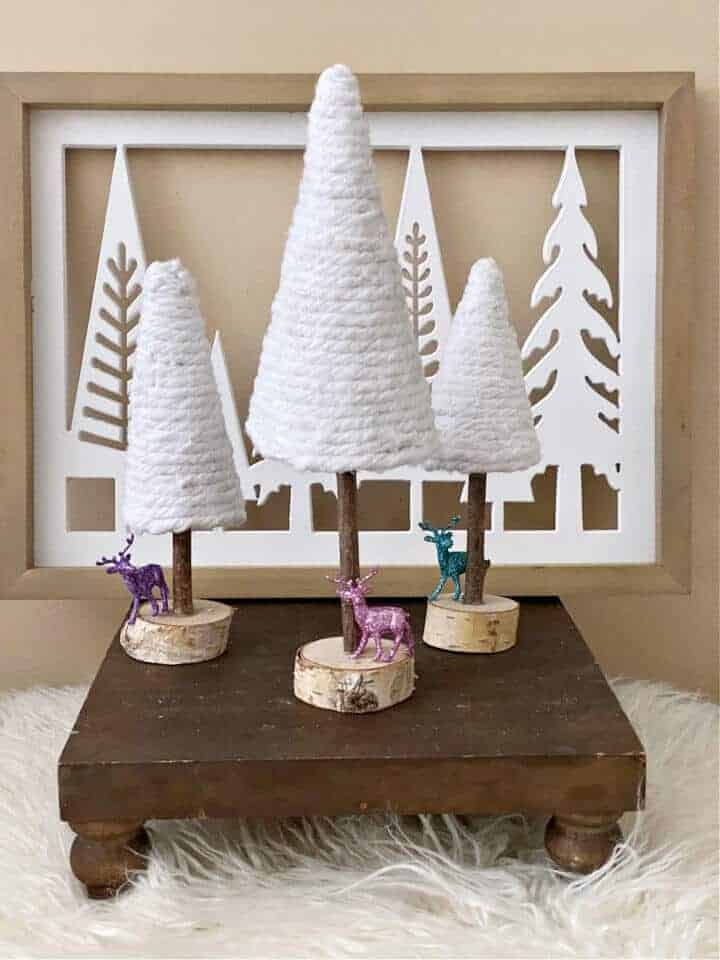 Next up, look at how beautiful this chippy wood spindle Christmas tree is! What a creative and fun idea! Upcycling things like spindles that would otherwise be thrown out, is such a great idea. You may want to see my collection of Decorative Rolling Pins. You can usually find them for cheap at thrift stores or flea markets.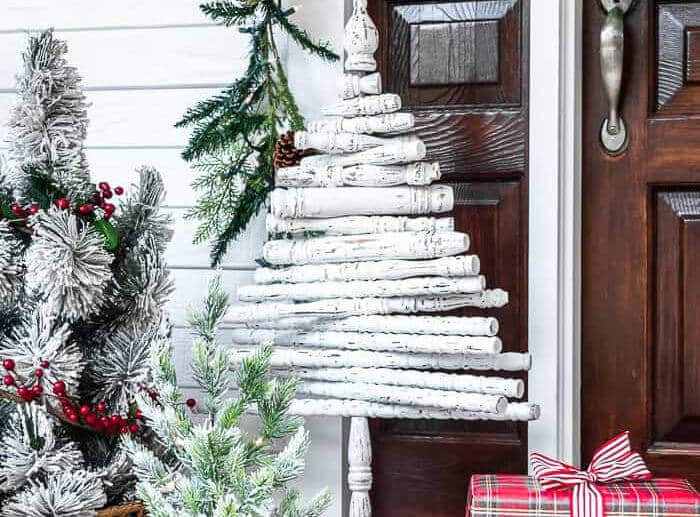 Foodie Crush of the Week
Do you enjoy baking Christmas cookies? I think we all have a childhood memory of a favorite cookie that friends or family made each year. These thumbprint cookies are a classic and they are surprisingly easy to make with this recipe. Did you see my recipe for my No-bake Cookies with Nutella? They are so yummy! You may also want to try my 3 Ingredient Peanut Butter Cookies.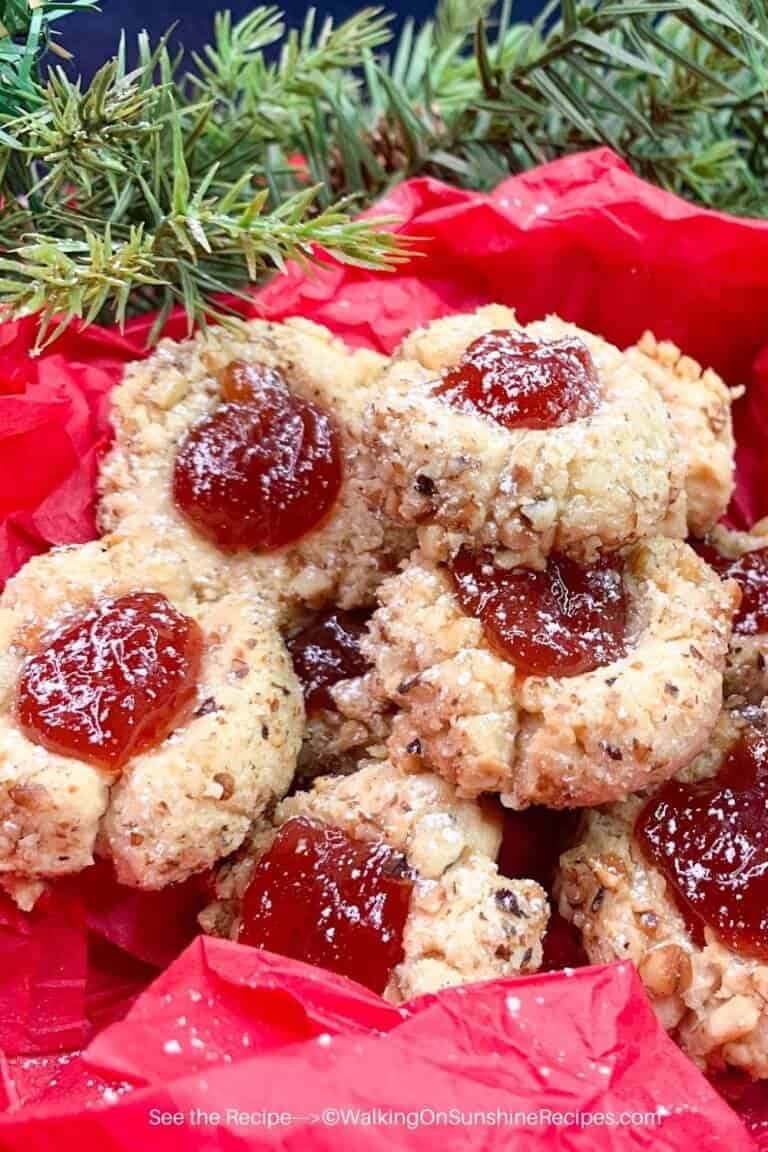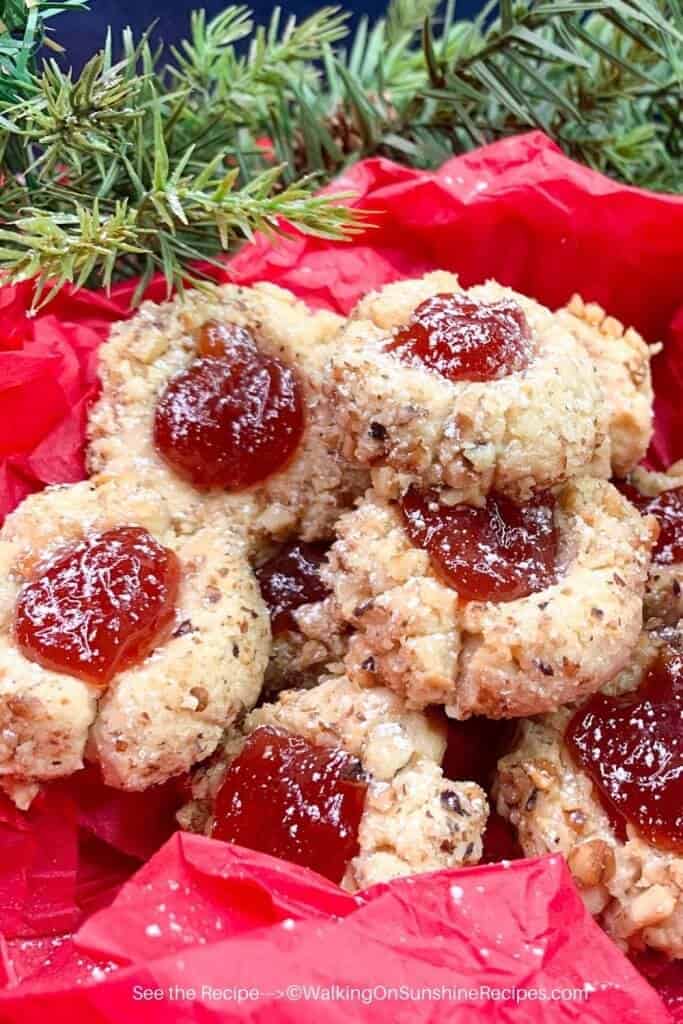 Bonus Crushes this week!