Southern Crush Collective
Enjoy seeing this week's collection of 'all the things we accomplished plus my secret crushes from other blogs! Feel free to share the most exciting crushes with your friends…
My Secret Home Decor Crushes
As soon as Halloween is over, lots of people decorate their homes for Thanksgiving. Some move right onto Christmas. Do you wait until after Thanksgiving to decorate for Christmas? You don't have to go all out. All you need by your front door are mums, pumpkins, and a pretty wreath display. Laura from Inspiration for Moms shares a great example of this. For even more fall decorating ideas be sure to check out my 11 Ways to Decorate for Fall on a Budget.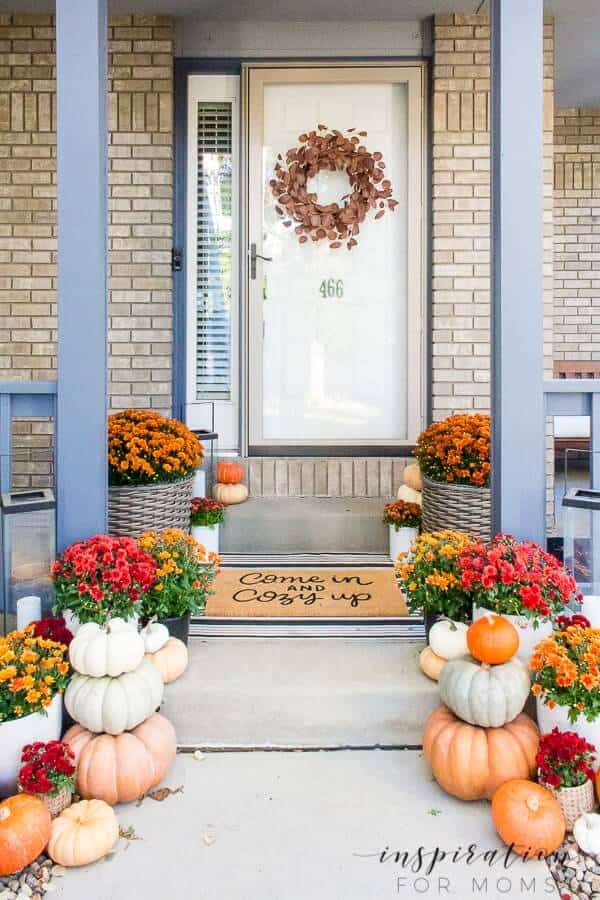 Next up is another stunning fall entryway also using pumpkins and mums, but adding corn stalks. This harvest display blends a little bit of Halloween with the black wreath and garland. If you need a super quick last-minute way to greet trick or treaters, I've got you covered with my Pool Noodle Halloween Ghost.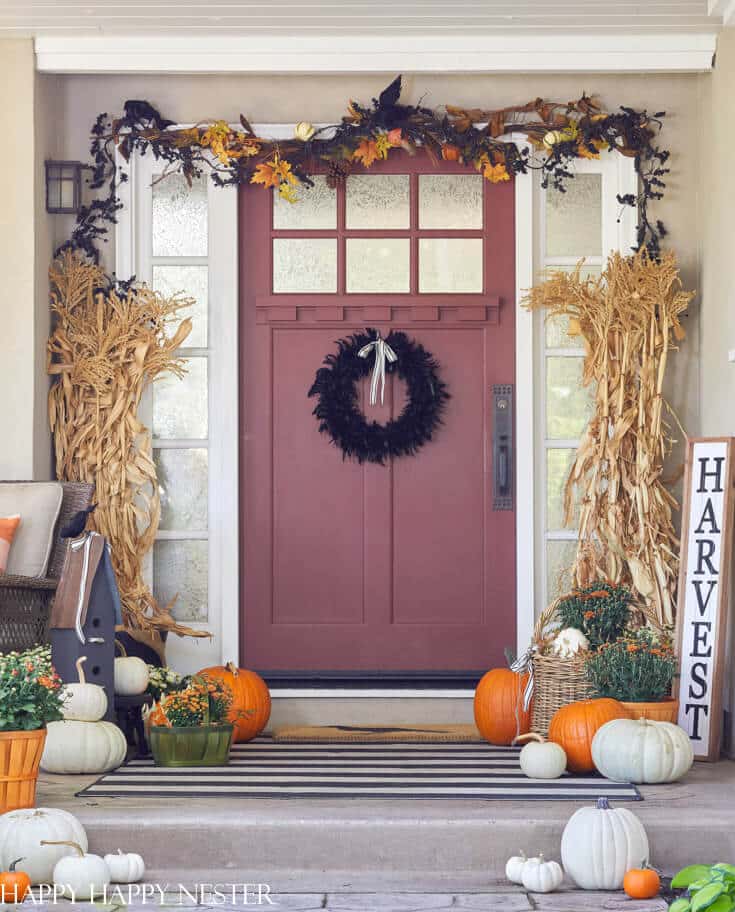 My Secret Crafty Crushes
I'm always amazed and inspired by the creativity across the web. This DIY knotted rope gift basket is genius! You have to check out the full tutorial. This is something that can be used for all kinds of gift-giving ideas depending on what you fill it with. Isn't it just lovely? Gift baskets really are fun to make and fill. Check out my Vintage Easter Bunny Basket.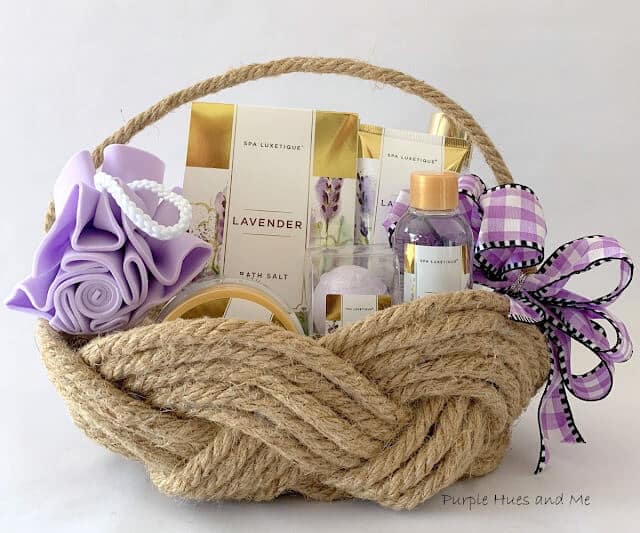 Continuing with gift baskets, this next one is a completely different look and just as creative! Make a family movie night popcorn gift basket using dollar store supplies. It has everything you need for a family of four, including personalized popcorn containers and lots of room for treats. If you have friends and family members who love to watch Disney movies this is the perfect gift for them.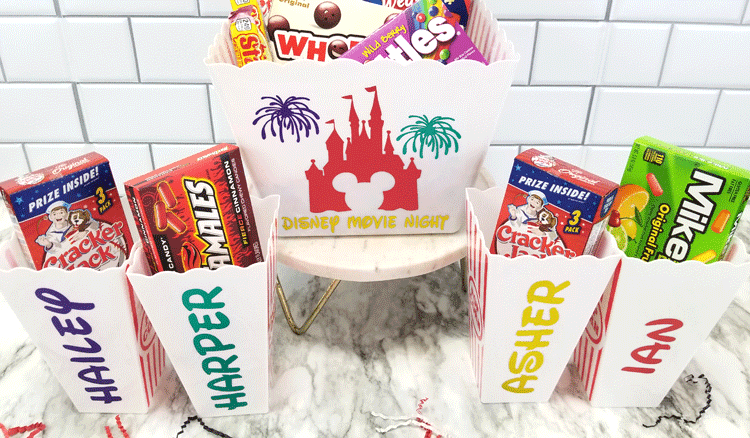 Foodie Crush of the Week
How many times have you heard someone say not to raw eat cookie dough? Well, the good news is this is a recipe for edible sugar cookie dough-yum! It doesn't have eggs, so it is totally safe. Add colorful sprinkles and watch your kids' faces light up when you give them this little treat. Of course, you have to have some for yourself. For another easy cookie recipe, try my No-Bake Cookies with Nutella. So good!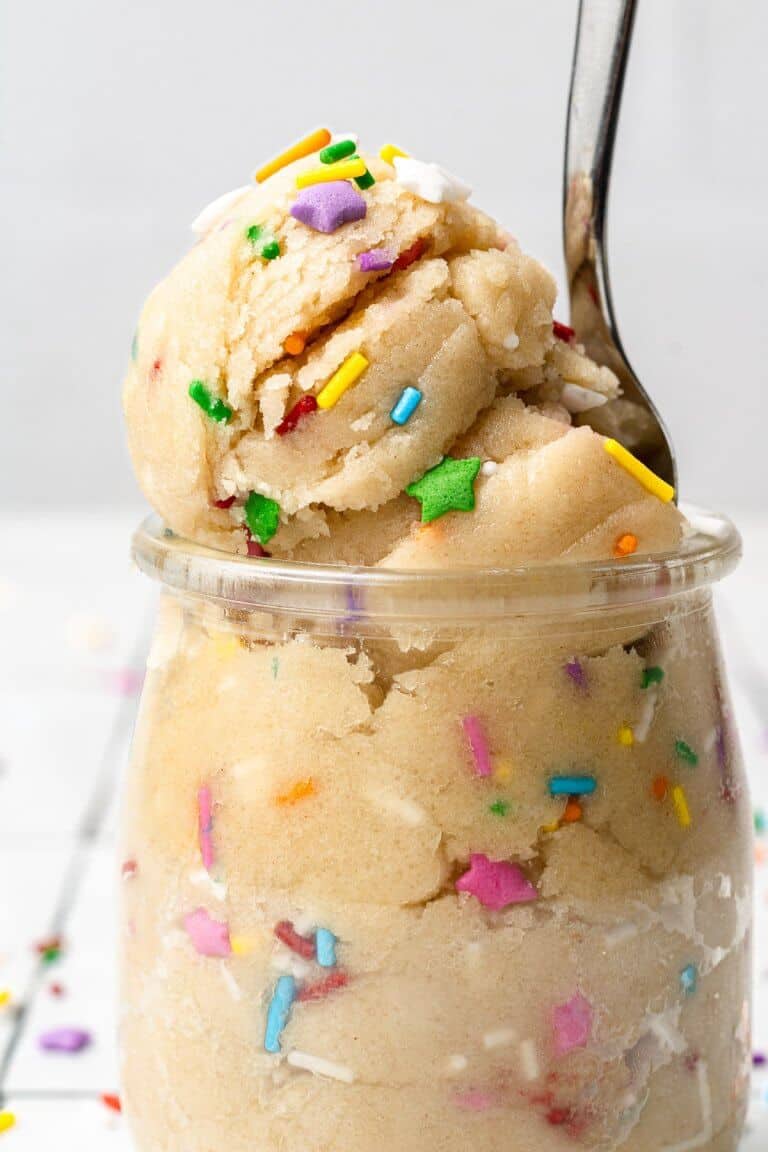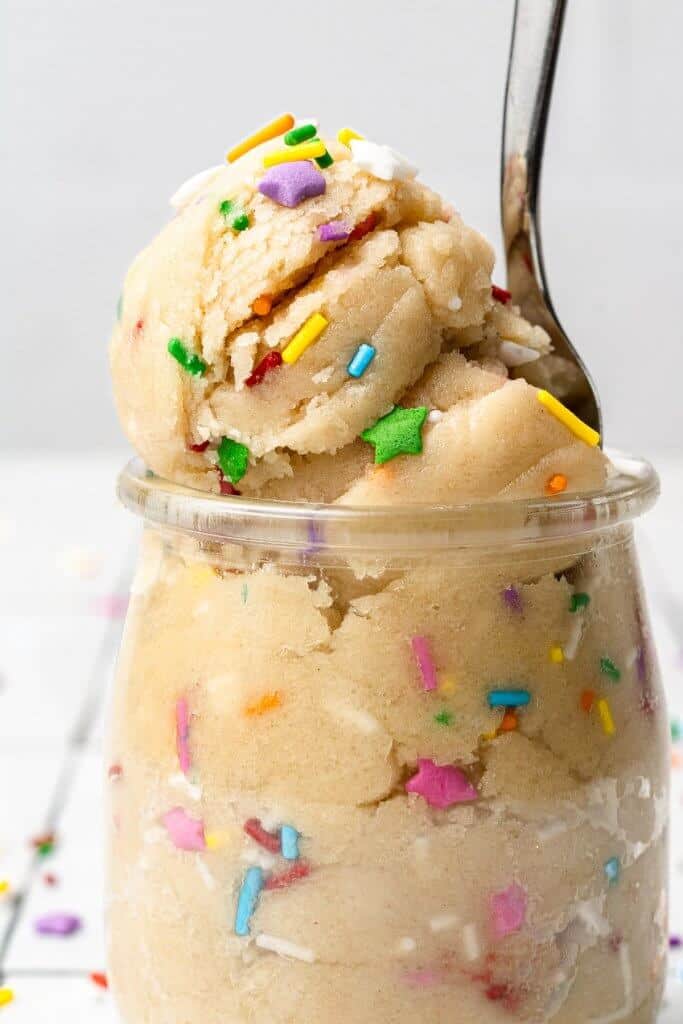 Bonus Crushes this week!