Southern Crush Collective
Enjoy seeing this week's collection of 'all the things' we accomplished plus my secret crushes from other blogs! Feel free to share the most exciting crushes with your friends…
My Secret Home Decor Crushes
With the upcoming colder months ahead of us, see how Kate from Southern Home and Hospitality adds fall decorations with a French feel to provide a sense of comfort and connection. If you are a fan of French country decor this is a must-see!
For even more fall decorating ideas be sure to check out my 11 Ways to Decorate for Fall on a Budget.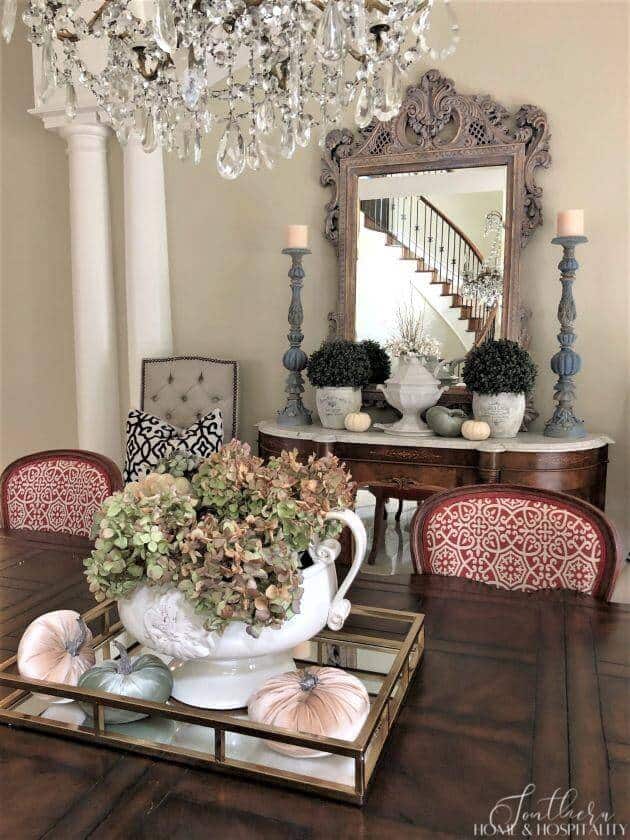 Next up is a beautiful fall vignette with a tutorial for a drop cloth banner. Drop cloth projects are a favorite of mine. Have you made any fun drop cloth projects? If not, give it a try! In addition to banners, you can also make Drop Cloth Pillows, Messy Bows, and more!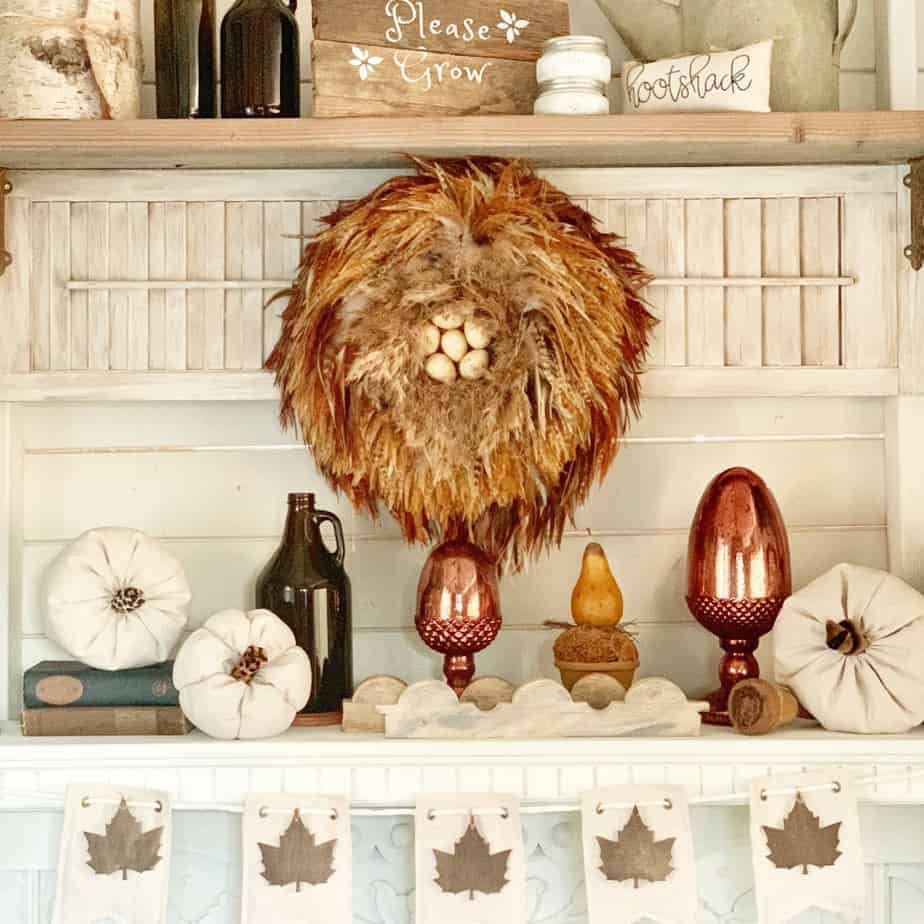 My Secret Crafty Crushes
Using leaves from the yard and a little paint, you can bring fall into your home with these DIY leaf-stamped tea towels! Wouldn't these be beautiful on your Thanksgiving table? I love crafts that involve stamping. You can even Stamp on Clay Pots as shown HERE.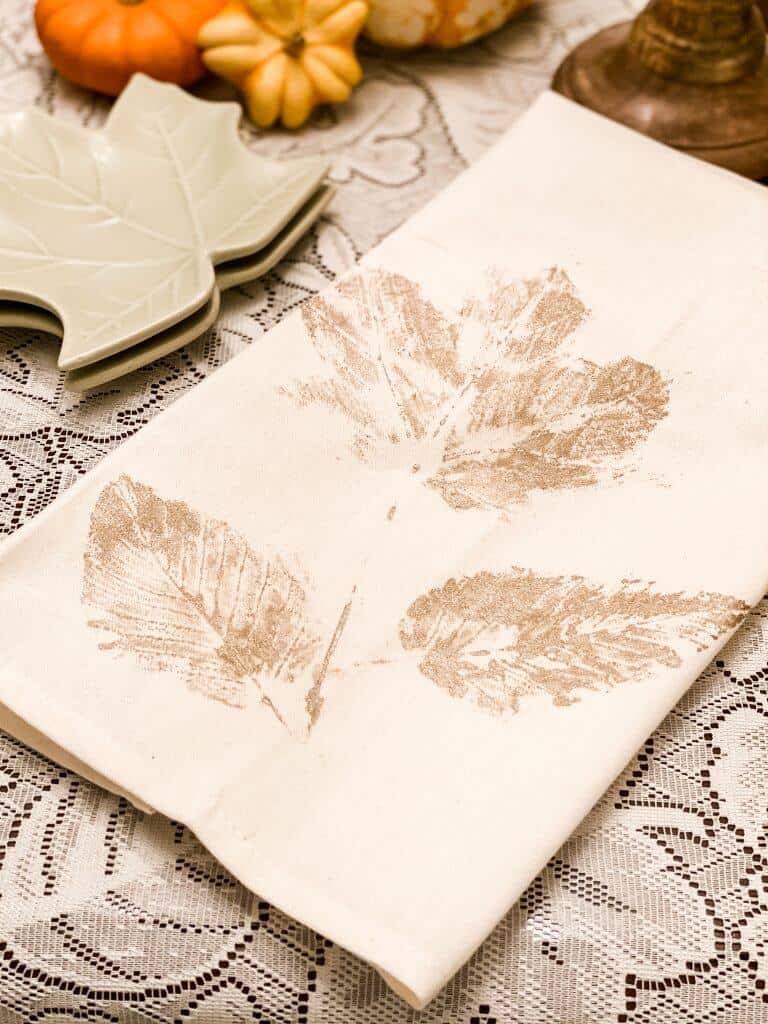 We all love a good upcycle and this one is simply amazing! Learn how to turn an empty pod laundry container into an adorable pumpkin centerpiece. So much creativity! For another creative upcycle, check out my adorable
Vintage Colander Planter.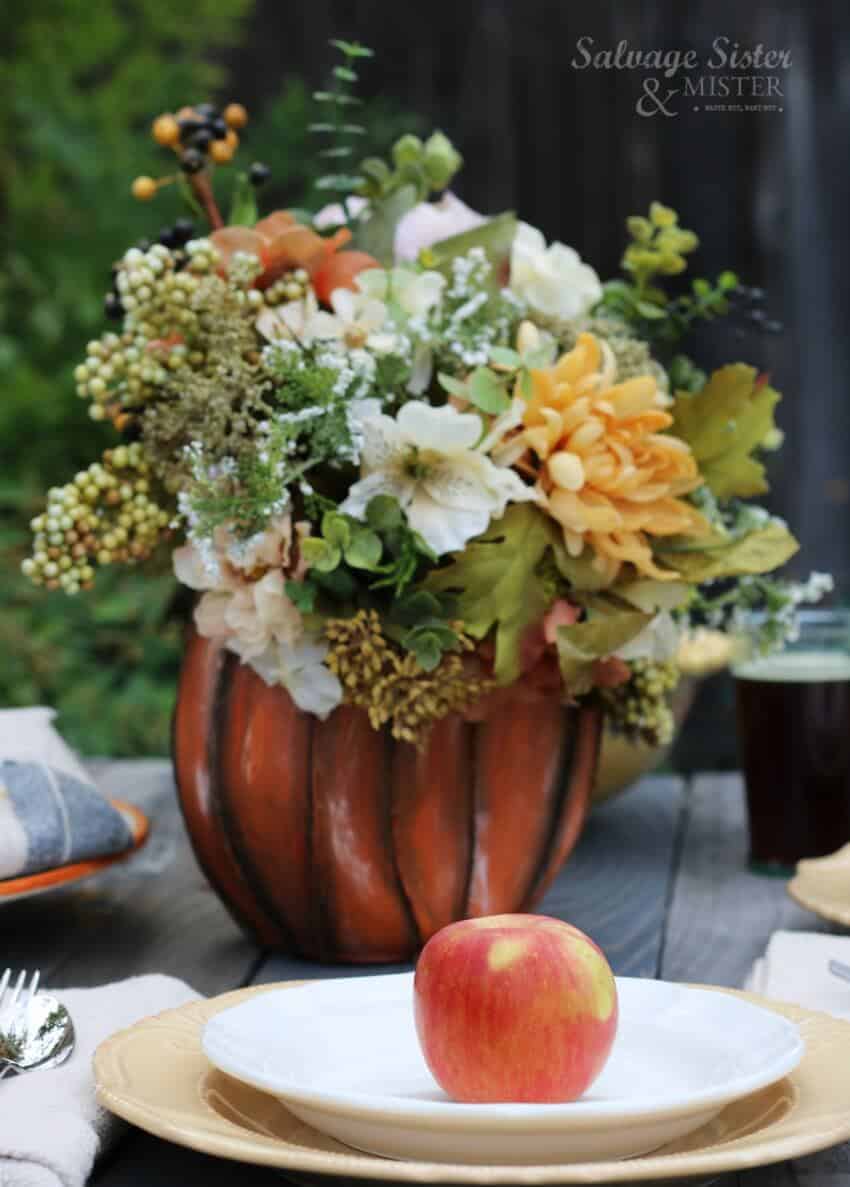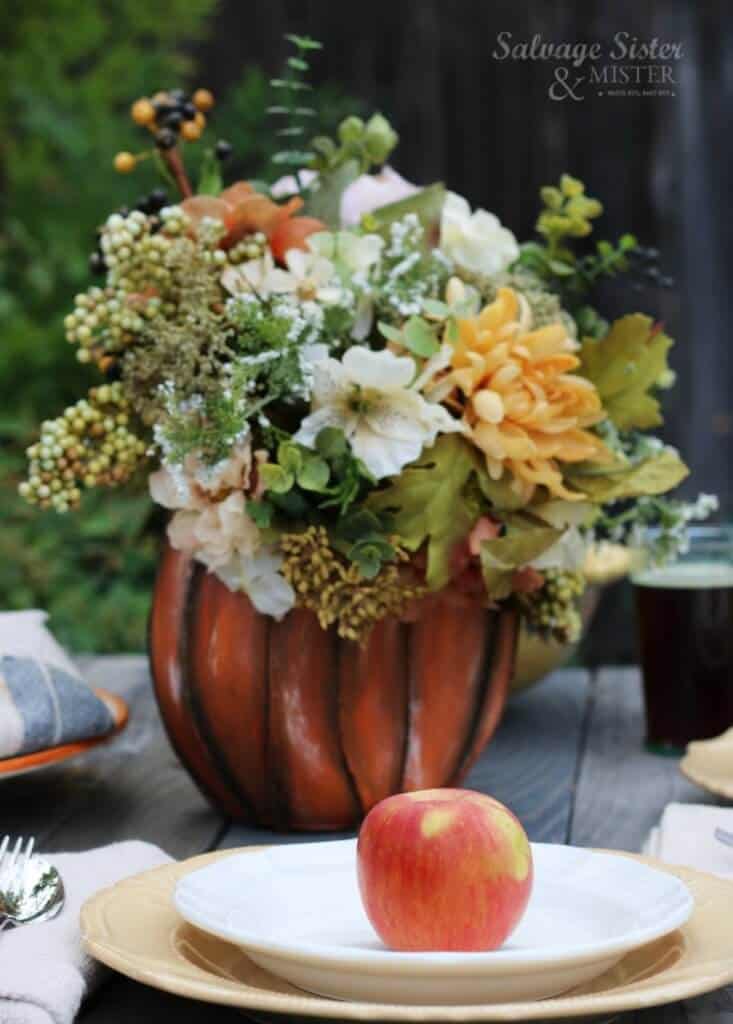 Foodie Crush of the Week
If you love the taste of pumpkin and chocolate, then you'll love these pumpkin chocolate muffins. Plus, the recipe uses coconut oil for a healthier option! If you are more team apple than pumpkin, try my Healthy Mini Apple Muffins. So yummy!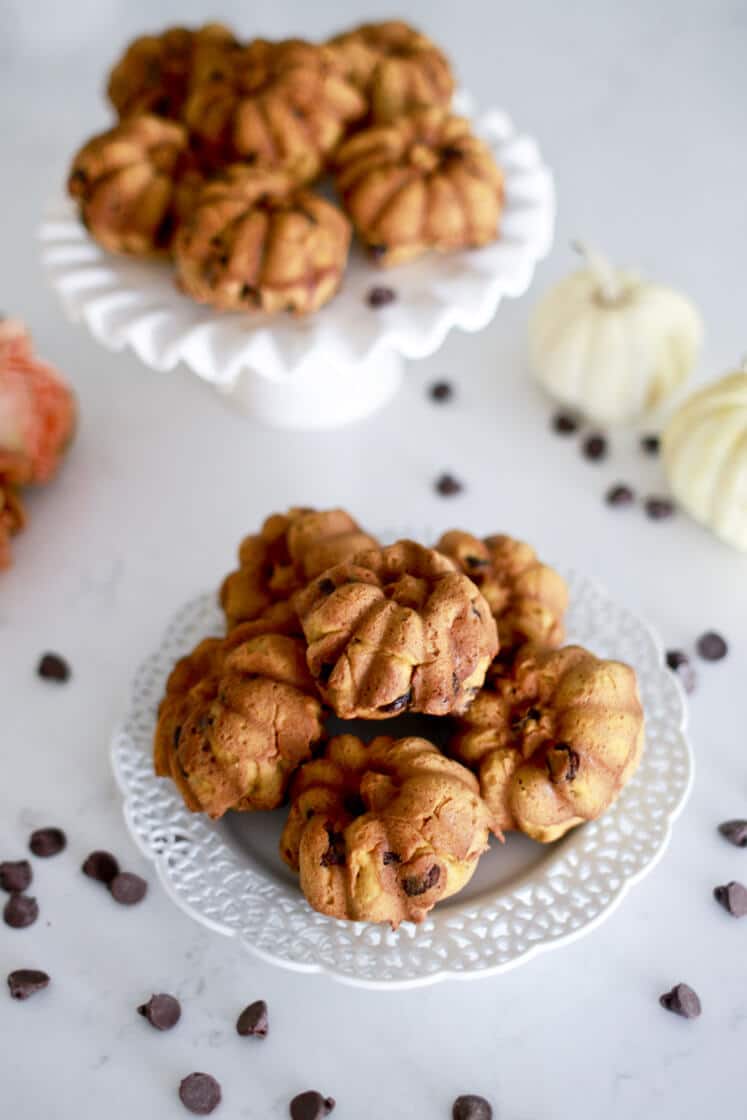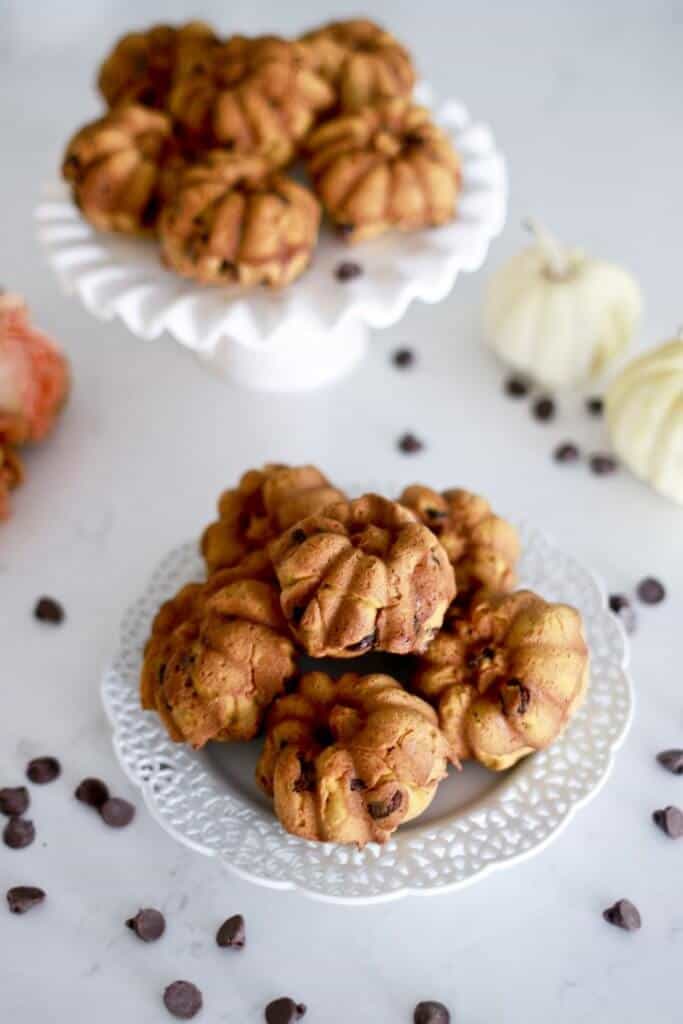 Bonus Crushes this week!