Southern Crush on the Road in Lake Murray, OK
Lake Murray, OK is the destination we chose to explore last weekend for our 23rd wedding anniversary! It was such a short trip from our home; only an hour, and was absolutely beautiful. If you're looking for an easy get away from the metroplex, this is it! Read more to see why…
where i stayed at lake murray
We are typically what I would term "lake" people. We don't own a boat, nor a lake house and we rarely get a chance to go to a lake at all. However, when I went to book us a last minute getaway for our anniversary, everything was full everywhere! Speaking of our anniversary, it's fun to look back and remember how special that day was to both of us, so I'm putting our picture here.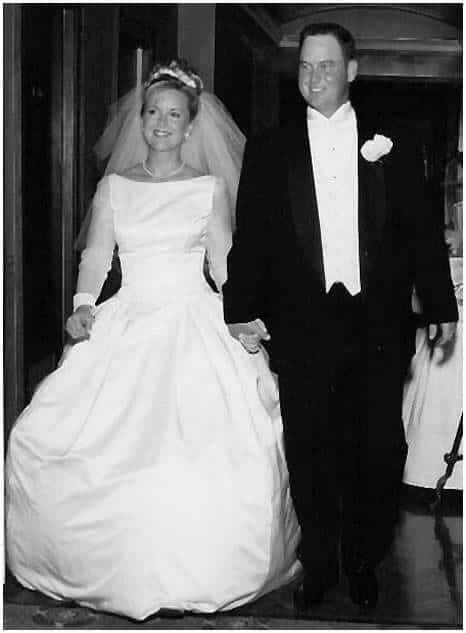 After perusing what seemed like the entire internet and just before giving up and staying home; I found Lake Murray Resort. We had several requirements for our stay, well, really just one. It had to have a golf course! Ha! On our honeymoon we went to Scottsdale, AZ and stayed at the Phoenician and had all of the pool, golf and spa we could get for ten days! It was fabulous!
Lake Murray State Park is home to a beautiful lodge, a gorgeous golf course and plenty of water fun via the lake and the pool. We had such a great time. See the lodge below that was up on a hill and overlooked the lake.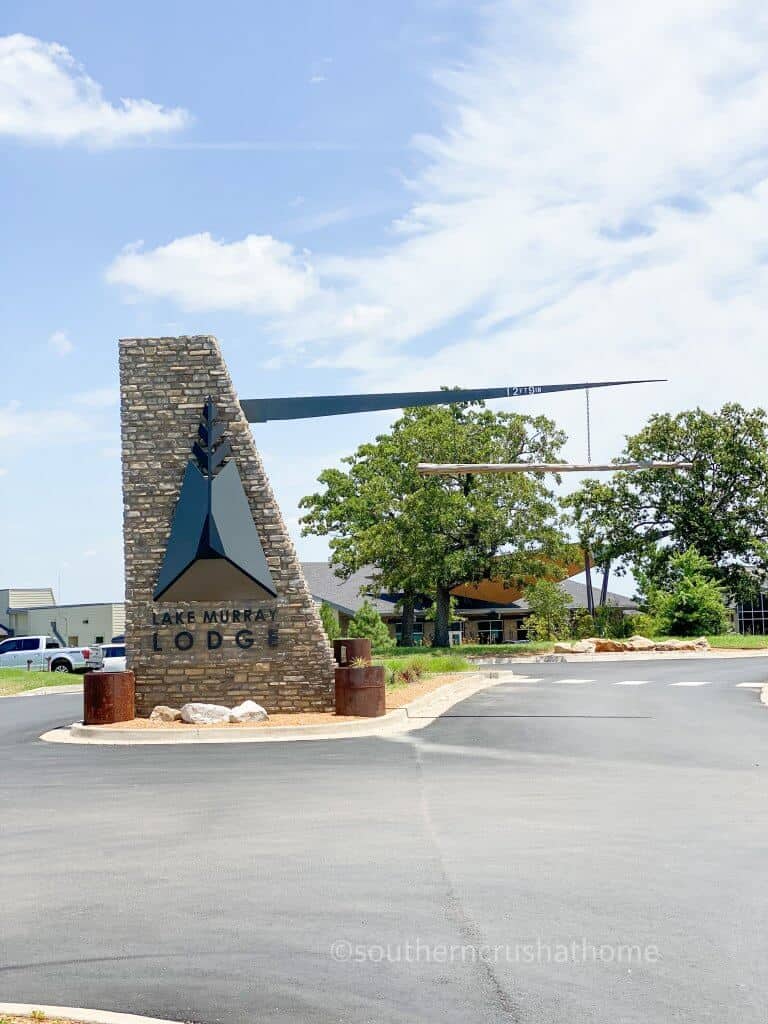 This was the view of the lake from our balcony right outside our room. It was a literal 180 degree view of the beautiful Lake Murray at sunset!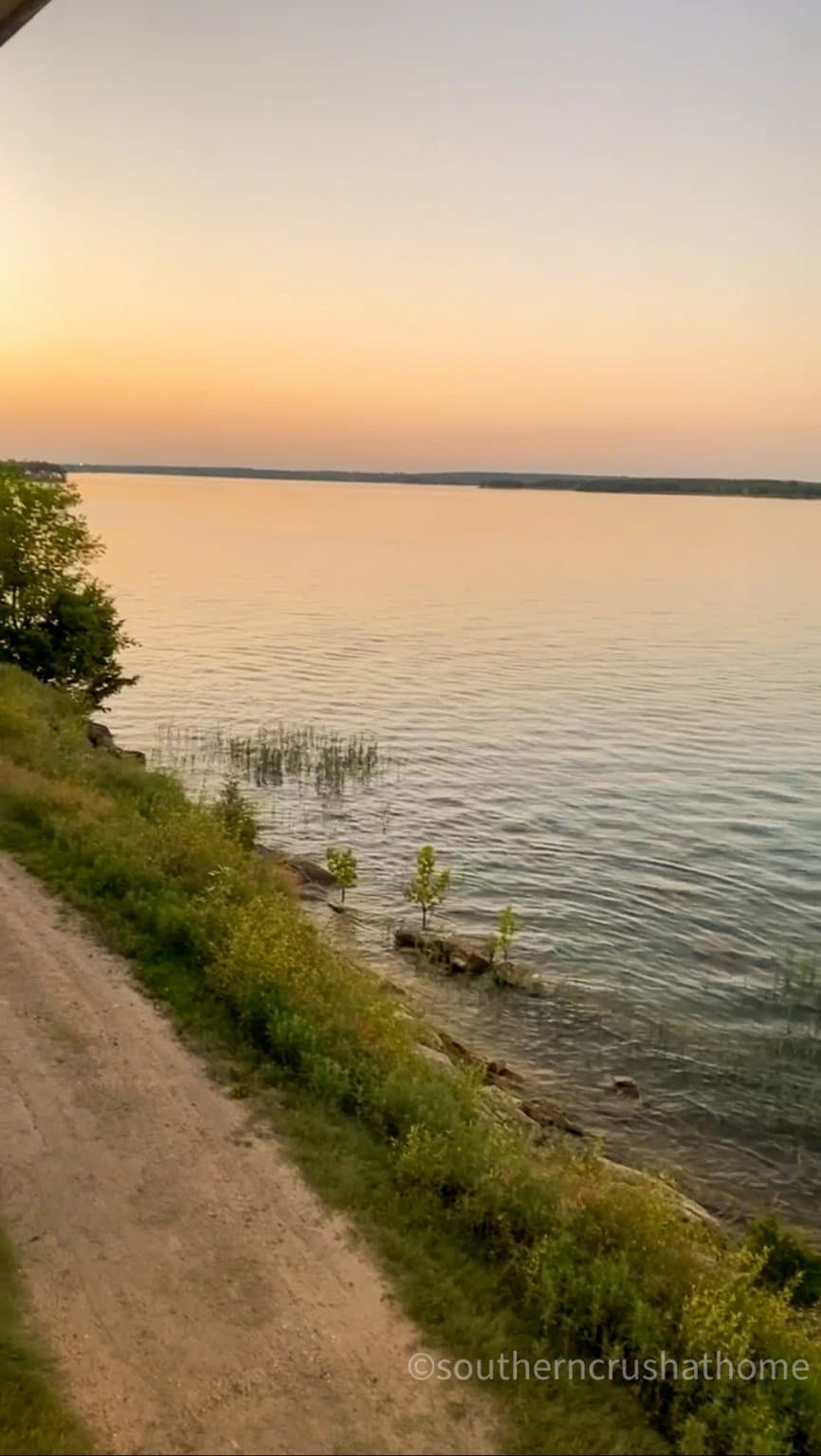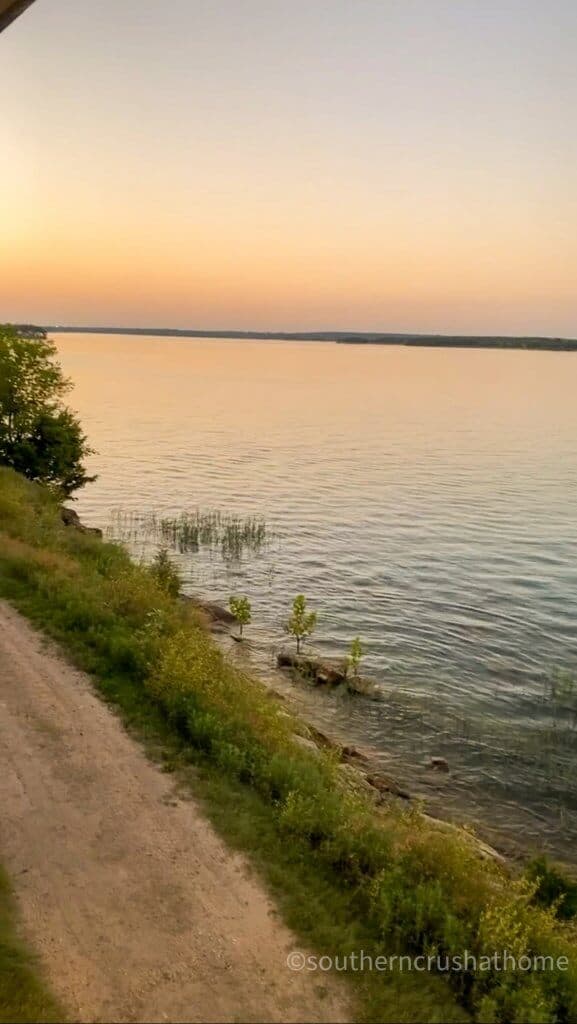 We had visitors every evening of the feathered kind! There were so many geese and it was loads of fun to watch them get each other's "goose", lol!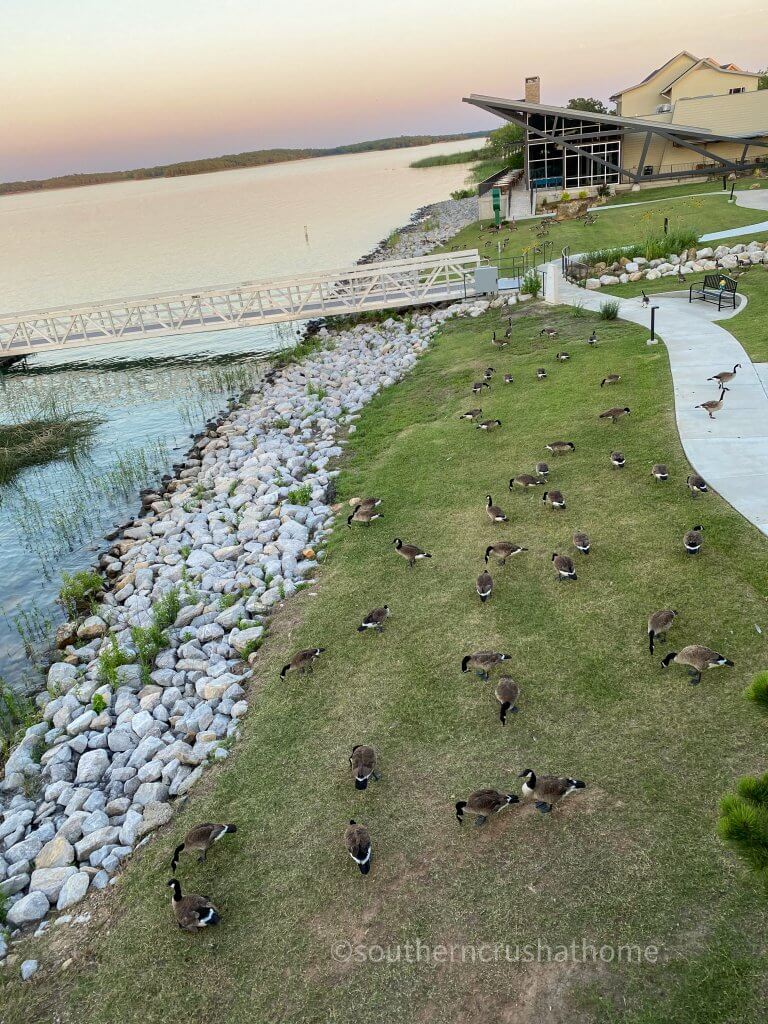 What I loved about lake murray
I loved that this destination was such a short trip from home. No need to spend hours in the car or book a flight, so it's perfect for even a day trip!
The state park was so clean and not crowded when we were there. Maybe because it was a weekday; but it seemed very quiet and peaceful.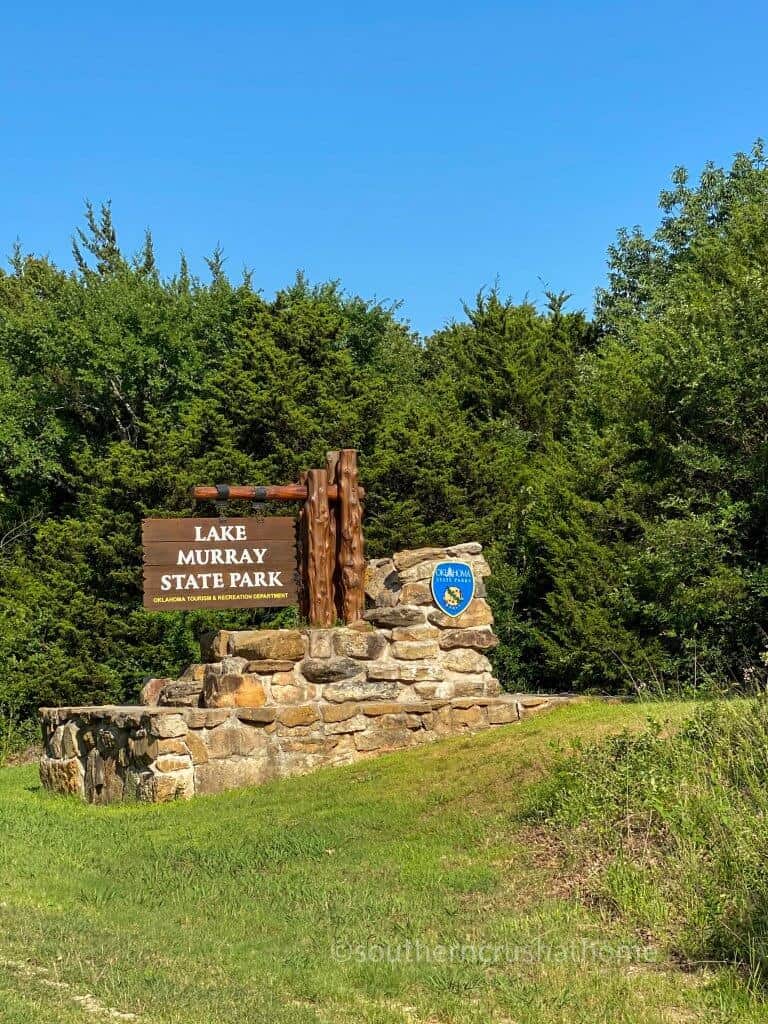 Everything was so close! Even though we drove to Ardmore, OK a couple of time to eat, it was still under 10 minutes no matter where we went. This particular restaurant was off the charts amazing! Christian based Swadley's Bar-B-Q was warm and friendly as well as home to the best homemade cake I believe I've ever put in my face!!!!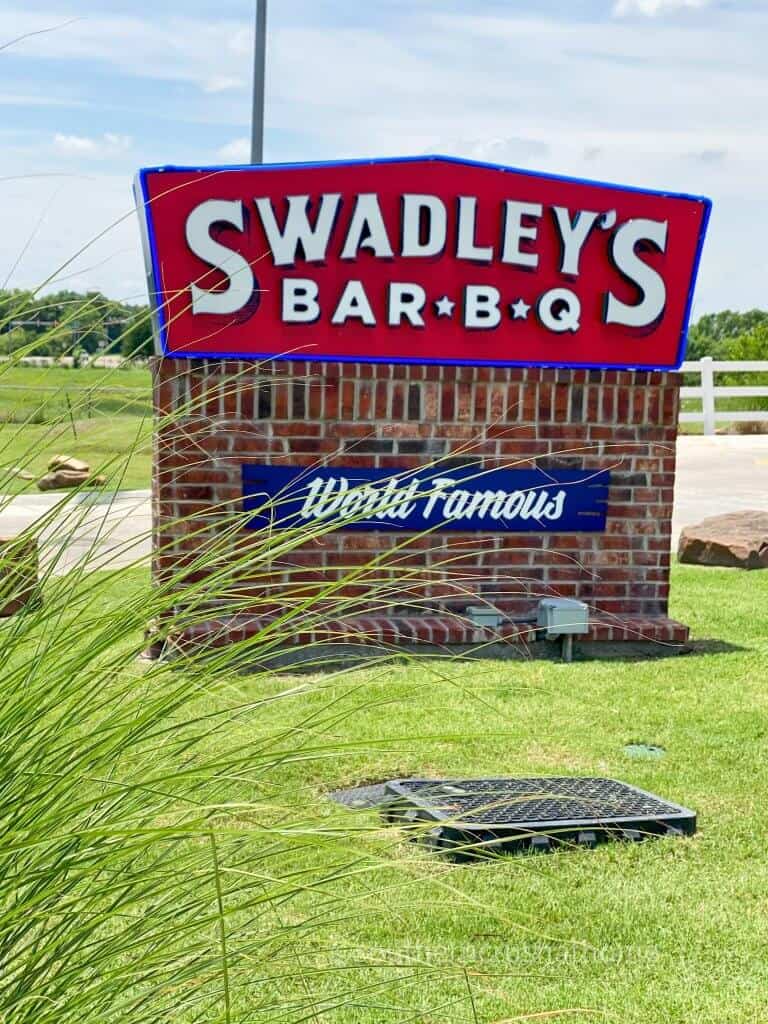 what i did while at lake murray
We had such an amazing time while we were at the resort! Here are a few of the things that we did as well as some others we didn't but you might want to do.
Golf at lake murray
This was what we came for and it did not disappoint! Easy to get a tee time. Green fees were an unbelievable $20 all day play on Mondays. It was a short course but still 18 holes of nature and quiet time. I don't personally golf, but I'm the best caddy there is… well, maybe you'd have to ask my husband about that. LOL. The clubhouse was clean and new and the people we met were super friendly. Definitely planning a day trip back just for the golf course!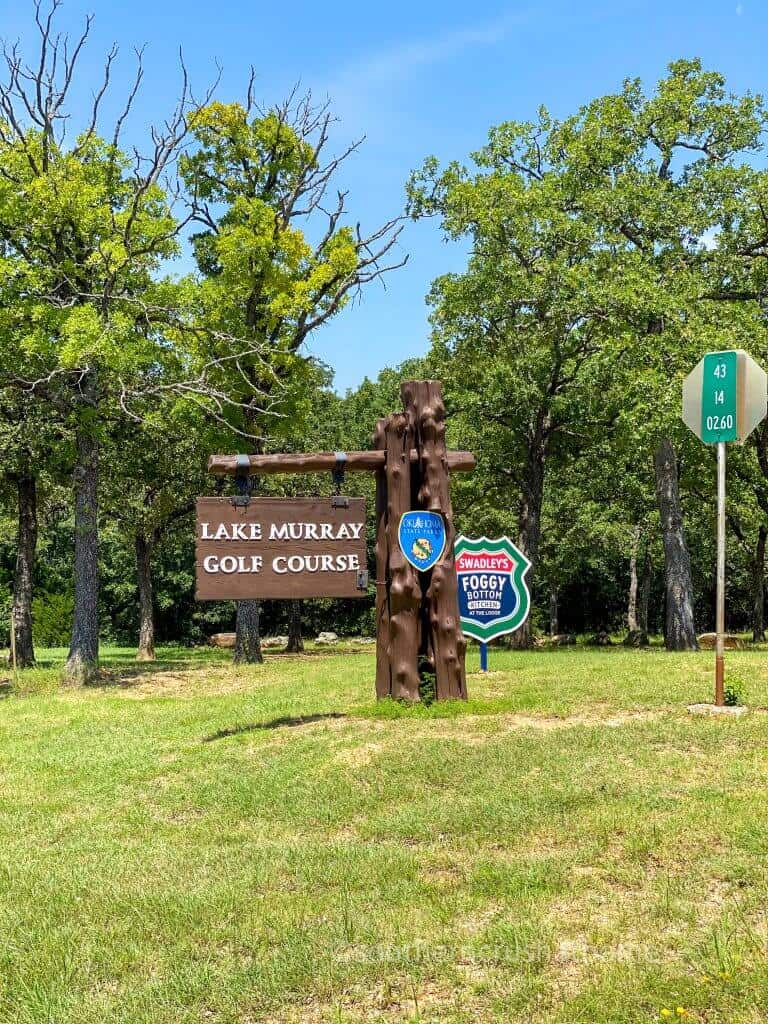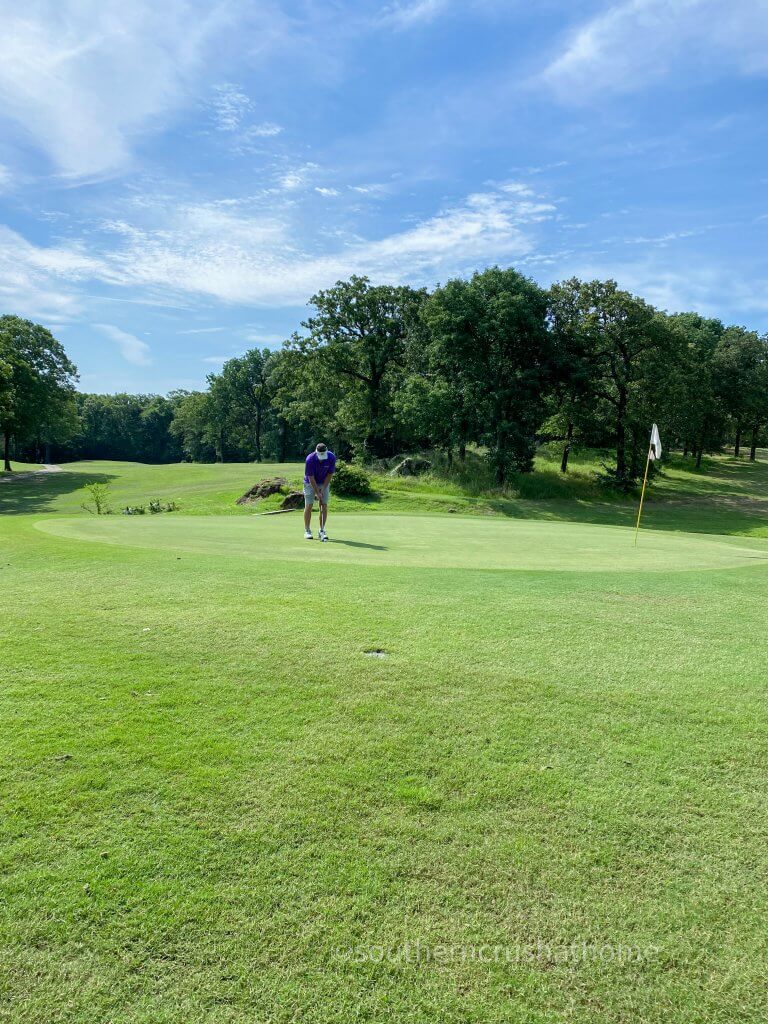 Lake Murray watersports
There were so many water sports to pick from. I mean, it is a lake, so of course. Choices included the following:
sunset cruise
jetski rentals
kayaking
fishing
swimming at lake playground
beaches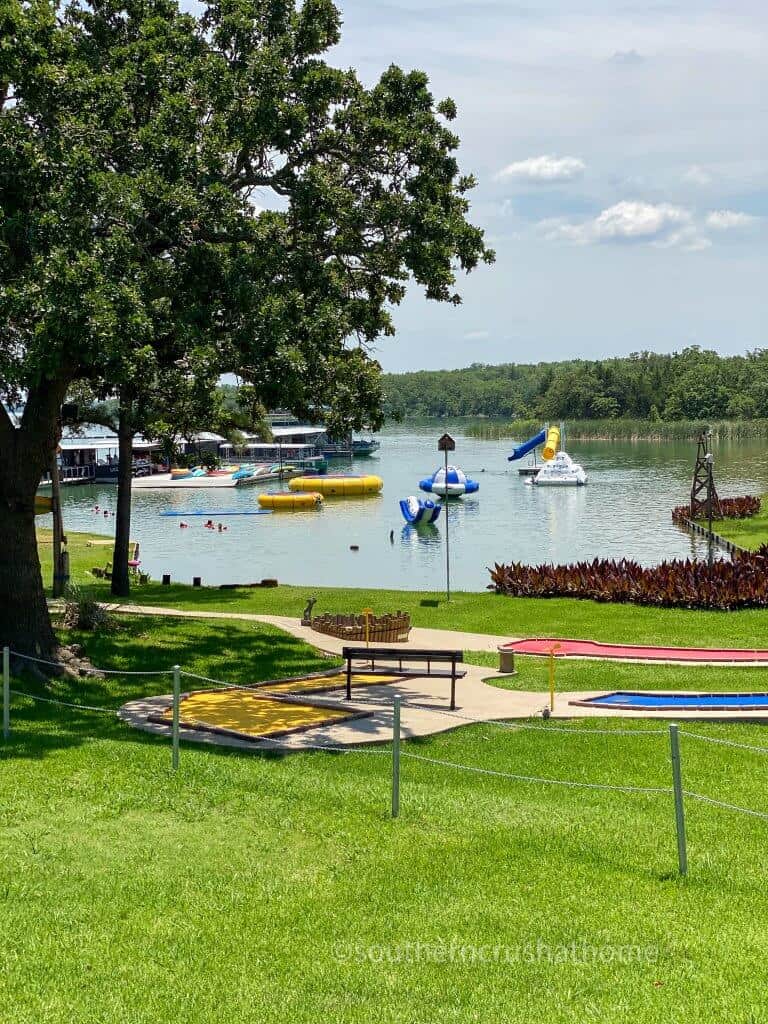 other things to do at lake murray
putt putt golf
tour the Nature Center
hiking the trails (I plan to do this next time, we just ran out of time)
explore the towers
camping
horseback riding
ATV and bike riding
swimming pool with splash pad for kids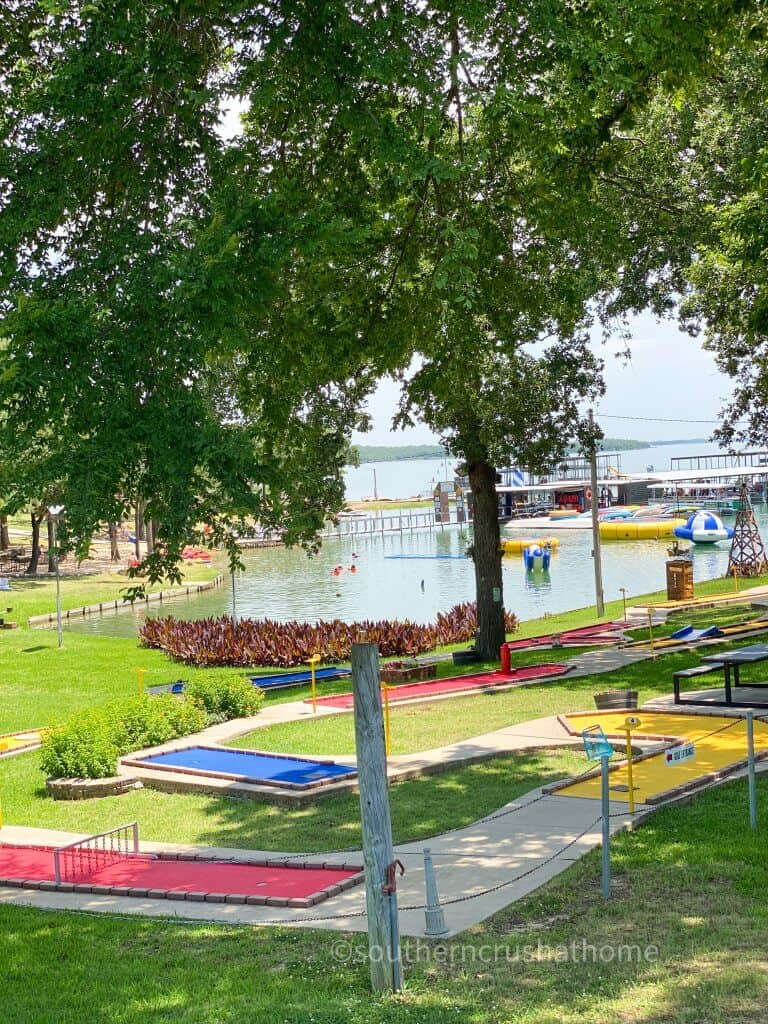 This was a quick, no fuss weekend trip and I loved every minute of it! Cannot wait to go back! Let me know if you've been there or if you plan to check it out below in the comments.