How to Use Memes to Attract your Perfect Follower with Michelle Brooks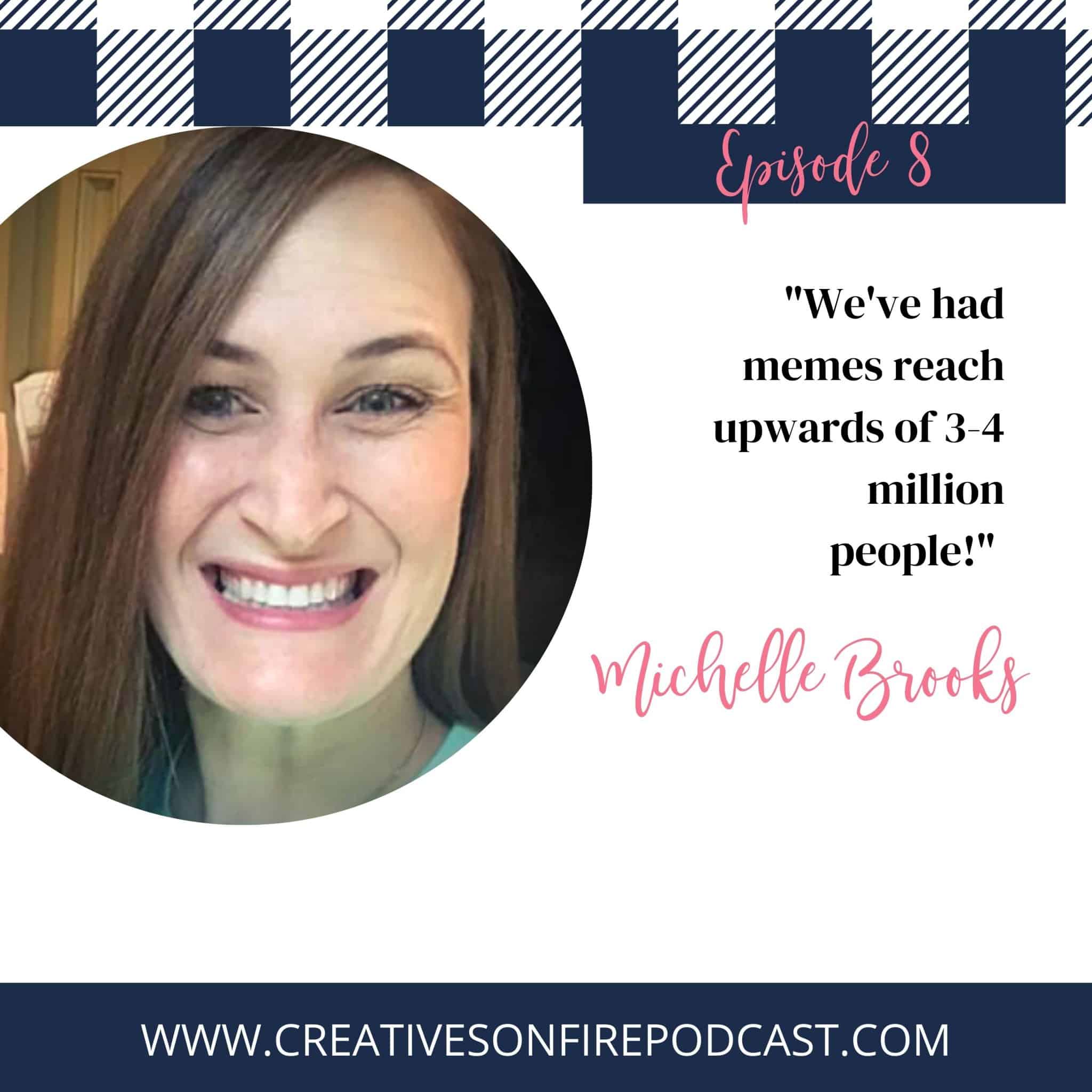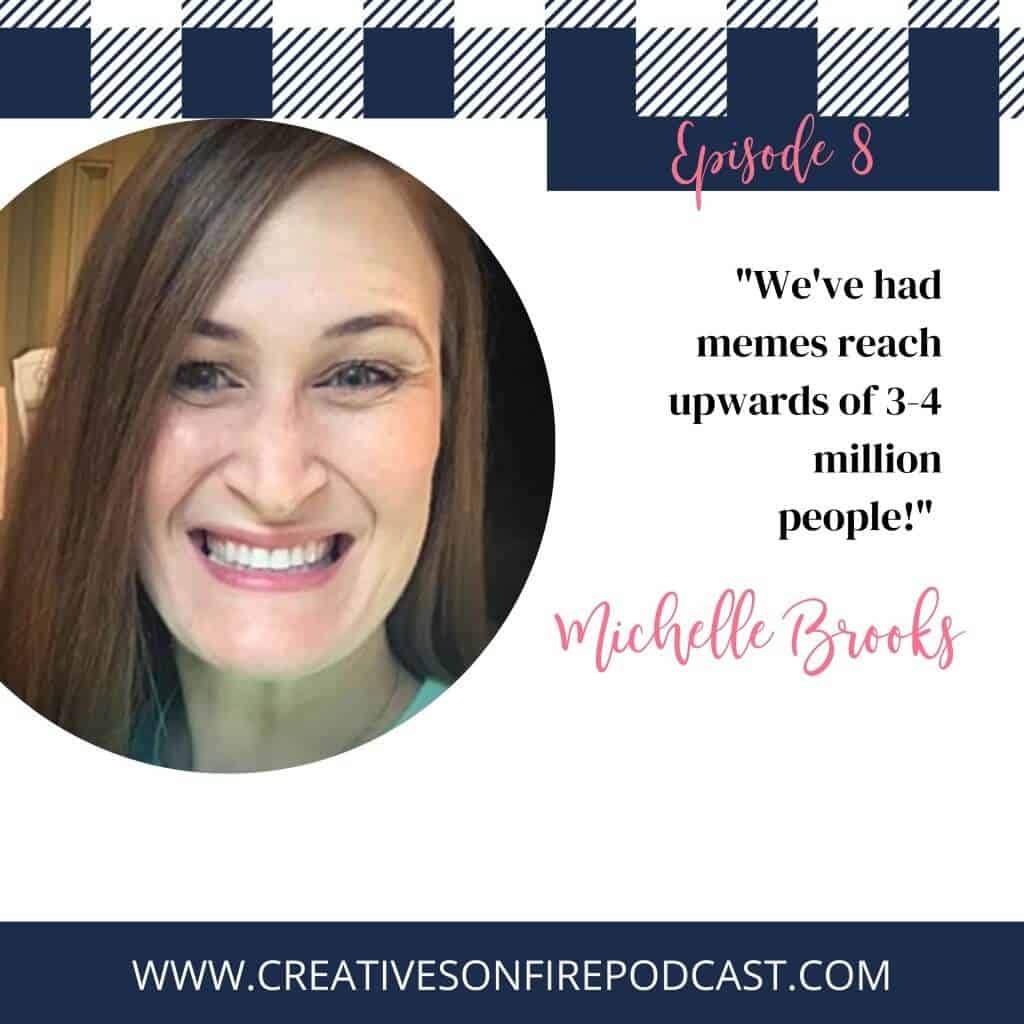 One of the most powerful things you can do to grow your page is to connect with your audience. My guest today, Michelle Brooks, is here to share her secrets when it comes to hitting that 6 figure following by using memes to attract your perfect follower. Through memes and live videos, Michelle was able to connect with her audience and become the person who they know, like and trust.
Michelle is the creative director behind My Designs in the Chaos. She is a wife and mom of 4 energetic kids. Needless to say, there is never a dull moment in her household. With all the chaos around her house the shop was born as a place for her to express myself and have a creative outlet. It has quickly blossomed into so much more.
She provides digital designs and project inspiration that help crafters, like you and me, to create the perfect item for our kids, family, friends, and customers. Her helpful tips and tricks build confidence and save time so that projects can be completed easily and efficiently. Everything she does is inspired by the chaos of life.
In this episode, we cover:
Michelle's journey to 6 figure following with LIVE video and memes
Connecting with your audience through your repurposed content
How to find your audience by customizing content to fit their needs
Finding your WHY and how to stay consistent and focused when you are just getting started
and, how important it is to show your true self to your audience
Links and resources mentioned during this episode:
SUBSCRIBE AND REVIEW
I am honored to share a new Creative on Fire each week on the podcast to bring you inspiration, behind the scenes secrets and quality tips. I hope it is truly helpful for you. One of the best ways you can bless me in return is to subscribe to the show and leave a review.
By subscribing, you allow each episode to be downloaded straight to your phone which helps the download numbers and ensures you never miss an episode. And when you leave a review, you help show others the value of what we provide! You can GO HERE to subscribe and review!