When:
August 2, 2020
all-day
America/Chicago Timezone
2020-08-02T00:00:00-05:00
2020-08-03T00:00:00-05:00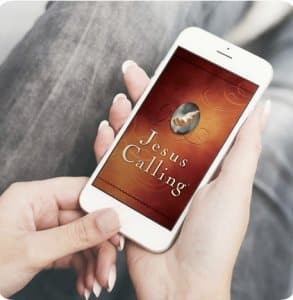 BRING ME THE SACRIFICE OF YOUR TIME: a most precious commodity. In this action-addicted world, few of My children take time to sit quietly in My Presence. But for those who do, blessings flow like streamsof living water. I, the One from whom all blessings flow, am also blessed by our time together. This is a deep mystery; do not try to fathom it. Instead, glorify Me by delighting in Me. Enjoy Me now and forever!
Surely you have granted him eternal blessings and made him glad with the joy of your presence.
—Psalm 21:6
On the last and greatest day of the Feast, Jesus stood and said in a loud voice, "If anyone is thirsty, let him come to me and drink. Whoever believes in me, as the Scripture has said, streams of living water will flow from within him."
—John 7:37–38
For as high as the heavens are above the earth, so great is his love for those who fear him.
—Psalm 103:11
Glorify the Lord with me; let us exalt his name together.
—Psalm 34:3
*this devotional is taken directly from the JesusCalling.com app