The Southern Crush at Home Christmas in July Ugly Sweater Contest is HERE! Chosen from the top eight contestants who submitted photos of their Ugly Sweater over on the Southern Crush at Home Facebook page. Peers gave reactions and comments and the ones with the most engagement made it here to the blog. Now it's time for you to vote for your favorite, ugliest one.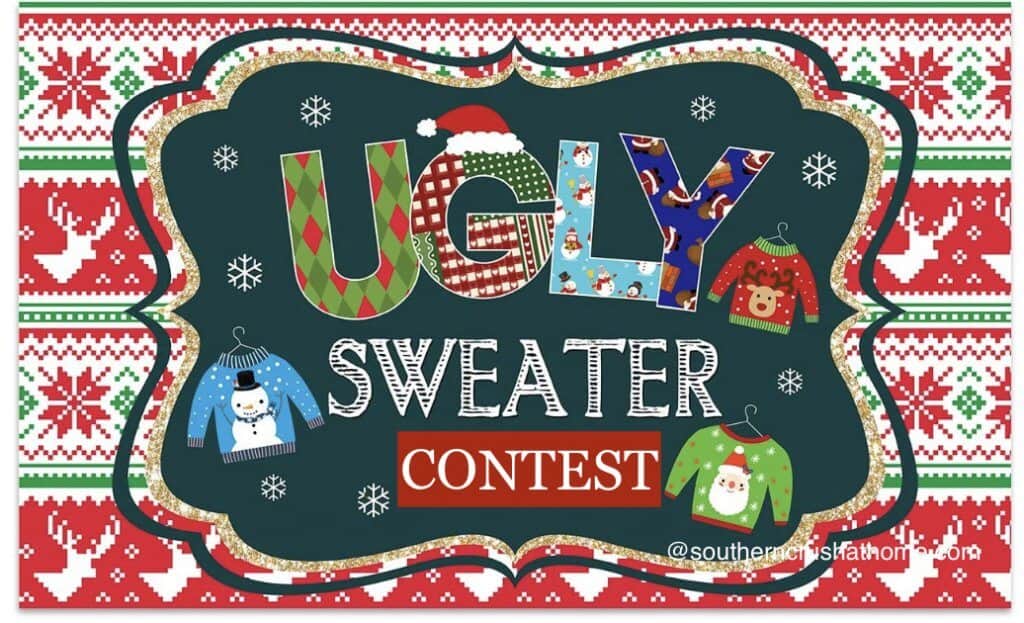 Rules for voting on Christmas in July Ugly Sweater Contest
Only vote once please.
Give your true email address. False information will result in no vote for the project.
Take your time and look at all of the project. Decide based on creativity and use of materials as well as overall ugliness (LOL).
Have fun!
prizes for the ugly sweater contest winners
The top 3 projects with the most votes will receive their choice of $25 egift card to Amazon or $25 cash thru PayPal to spend on a shopping spree!
winners announced here
FIRST PLACE ~ #3 Patty Polly

SECOND PLACE ~ #4 Karen Stahl

THIRD PLACE ~ #7 Lee Ann Hill

how will the christmas in july ugly sweater contest winners be announced?
The winner will be announced here on the blog in this post with the entries next week on Thursday, August 6th.