I was shocked at how fun and easy it is to create such unique decor with such a simple candle transfer process! These diy candles use the wax coating on the surface of either traditional wax candles or battery operated candles to adhere any type of napkin, tissue, photos you desire. See for yourself how addicting this diy candle transfer process actually is…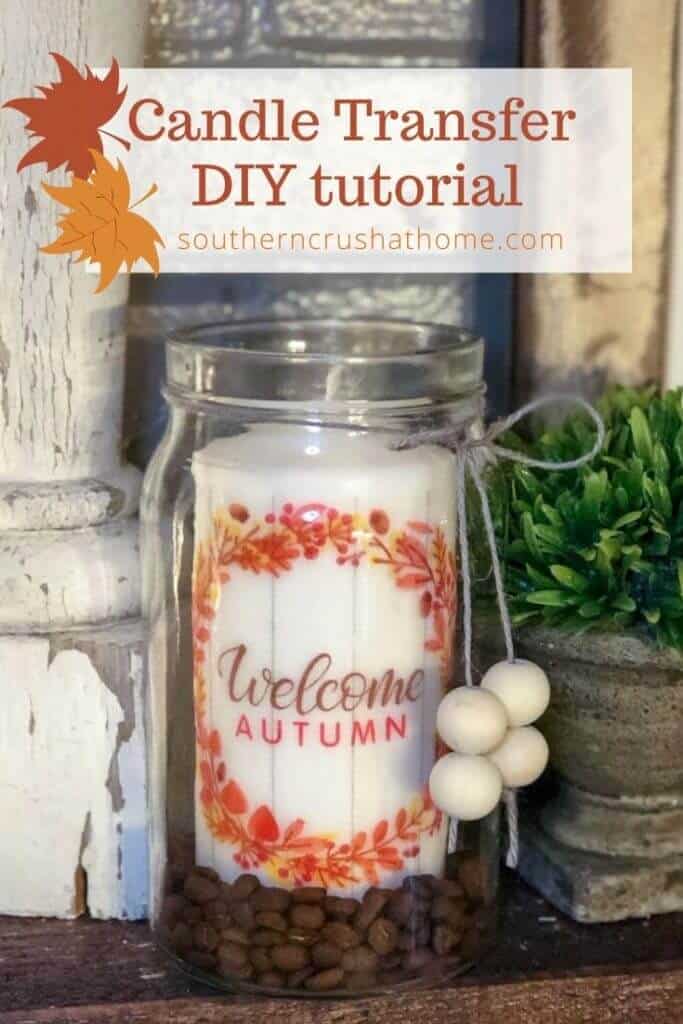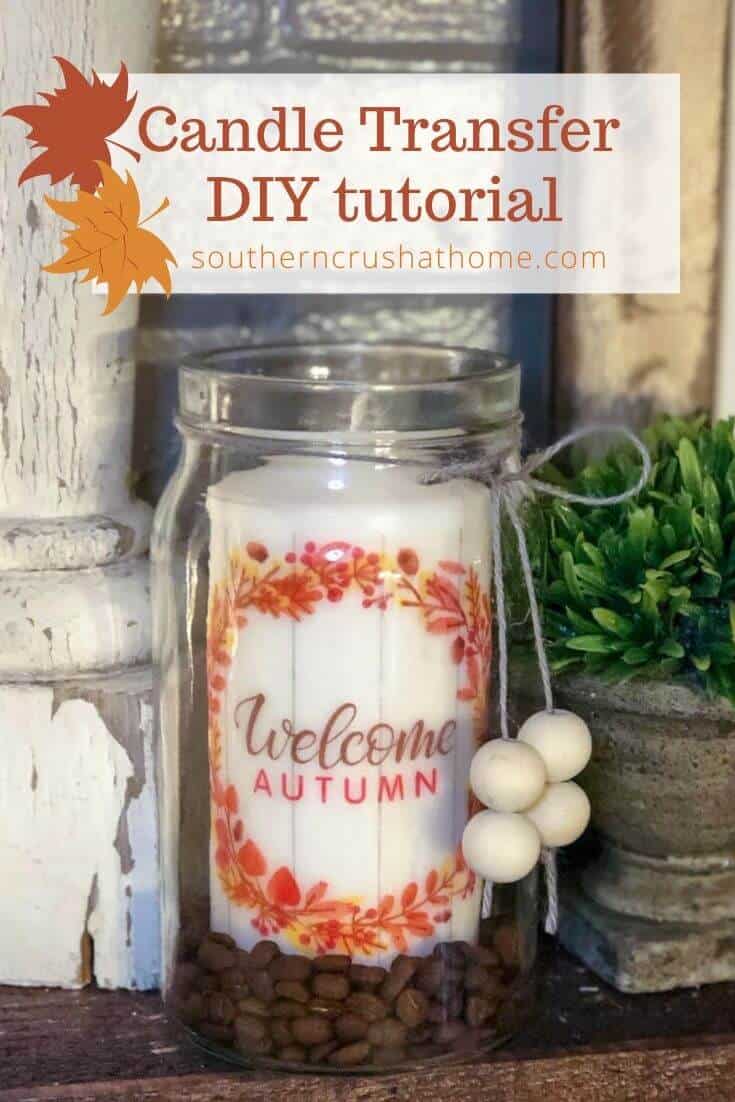 Y'ALL DON'T FORGET TO PIN THIS FOR LATER!
Supplies for Candle Transfer
Plain wax candle or battery operated candle
Fun paper napkins of your choice
Scissors
Iron or curling iron or heat gun or blow dryer
Glass jar
Ribbon, twine, coffee beans

Easy to Follow Instructions
Start by unfolding your cute napkin. Choose which area you'd like to use on your candle. If you choose a certain graphic on the napkin, be sure to cut as closely to the edge of the design as possible. If you have a napkin like the one shown, choose one of the panels and cut it out, making sure that it fits across the width or circumference of your candle.
This napkin choice was great, because I could actually get four different candles made from a single napkin! Now that's a ton of gifts!
Most napkins come as two-ply or two layers. Work the corners until you find one that easily starts to peel apart. Peel the backing off of your chosen napkin panel. (I've heard you can us a little water on the edges if necessary, but I have not tried that myself)
Lay your design across and around your candle to determine placement. Make sure it fits and is positioned so that it looks the most pleasing.
Take your iron on it's lowest setting and lightly go across the edges of the napkin, working your way around the candle. I've heard this works with a curling iron, hair dryer, or a heat gun as well, but I have not tried those methods myself.
The iron method worked well for me. If you have special or memorable photos you'd like to transfer, you can print them on regular printer paper and place a piece of wax paper between your photo and the iron and get the same result as you do with the napkin transfer. The heat makes the napkin design literally melt into the candle so that it appears to be part of the candle.
Don't leave your iron on any one spot for too long or melting will begin. Iron should be on lowest setting; however, you can adjust your iron's heat settings as needed. This exact same process is applicable if you're using a battery operated candle and may actually be better.
If you missed the Live Tutorial you'll definitely want to watch it below.
VIOLA! DIY Candle Transfers!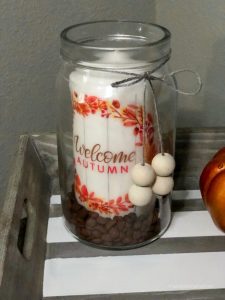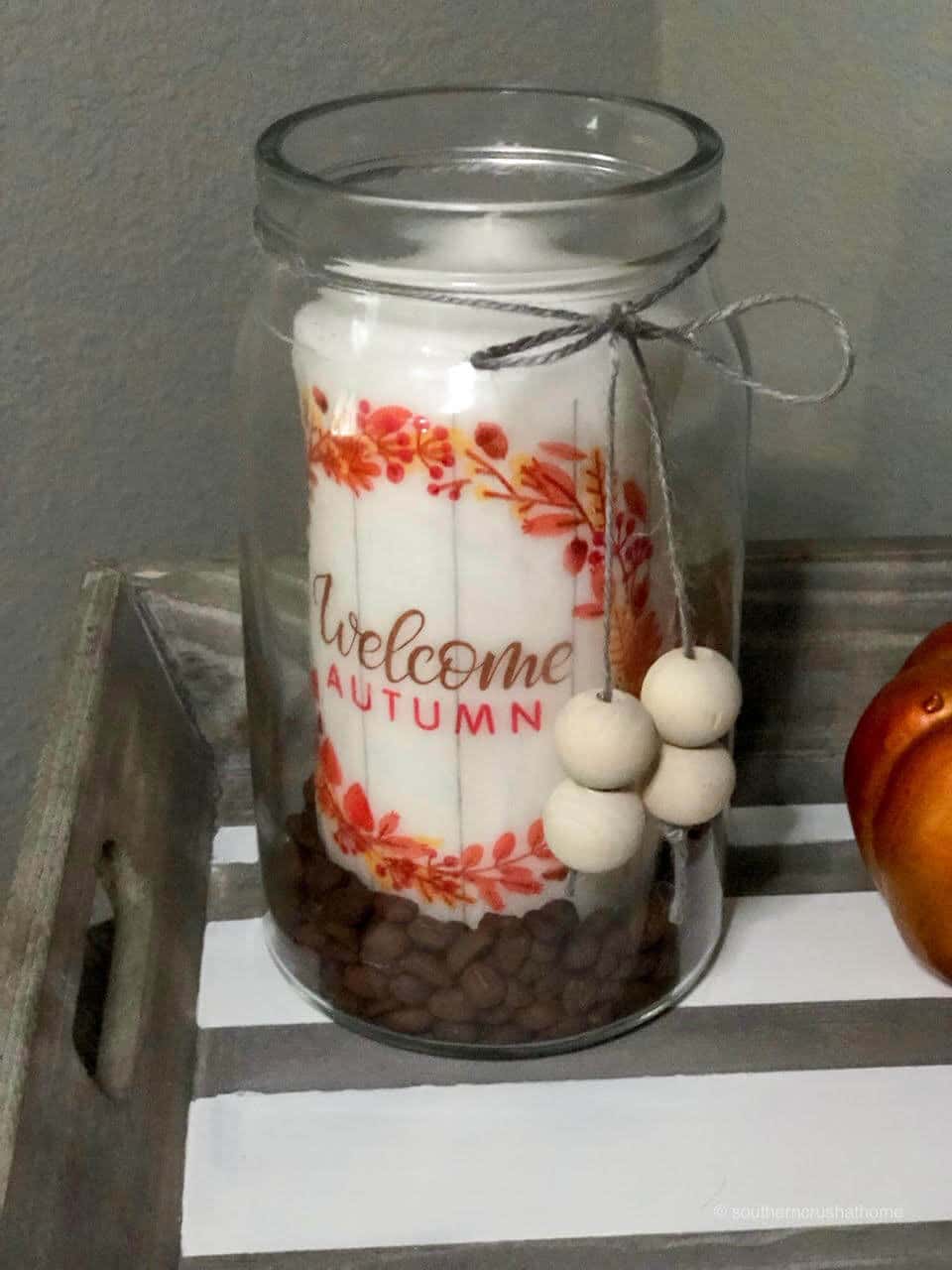 I decided to place my candle in a clear glass jar, added a little twine with beads, and lined the bottom with some amazingly strong smelling Texas Pecan coffee beans to finish off the look of this super easy diy!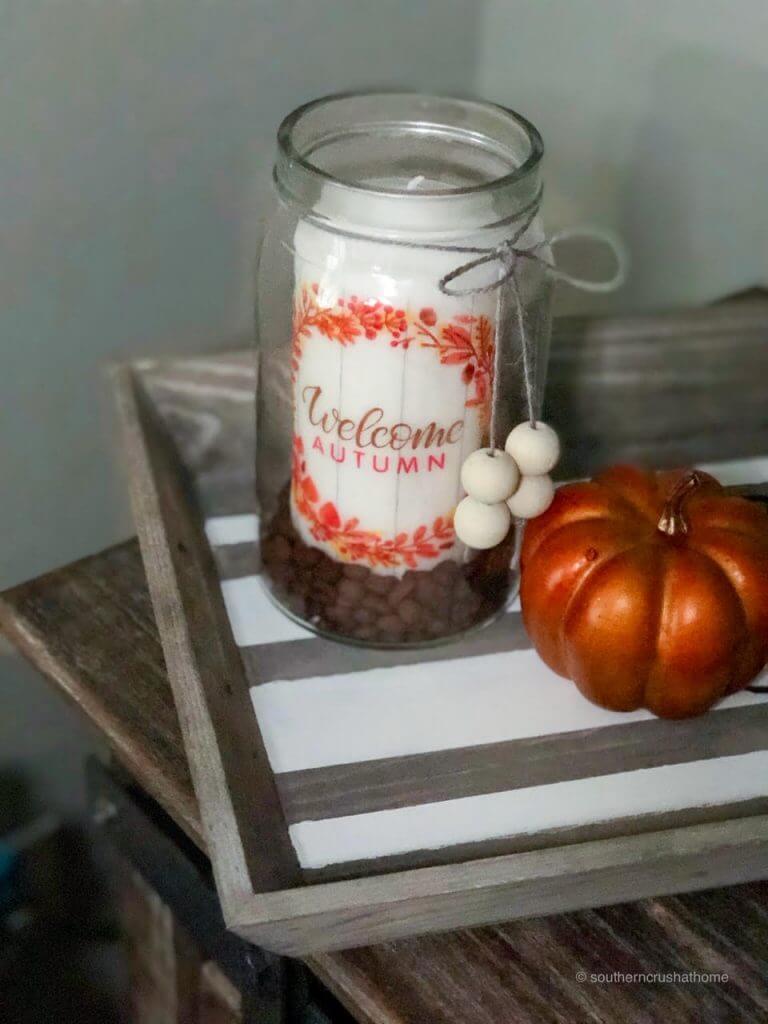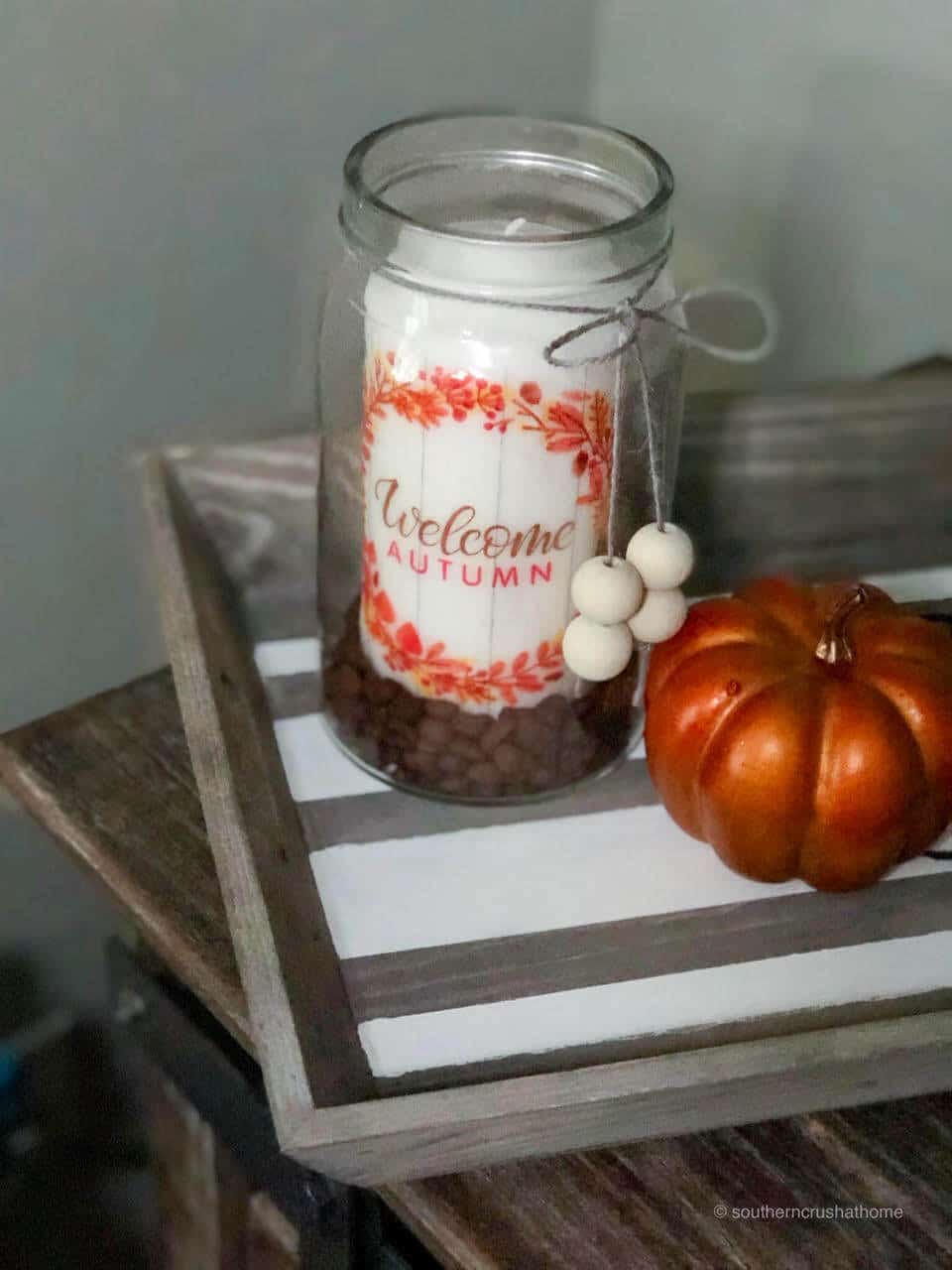 I absolutely love candles. They can be so soothing to look at and depending on the fragrance can smell amazing, too. Candles are a great reminder to me personally that no matter how difficult life gets, "He turns my darkness into light." 2 Samuel 22:29 Therefore, I like to light a candle anytime one is sitting near.
Think of all the different versions you can create using this one idea! The ideas are limitless! Some examples I've seen is seasonal candles for your tablescape, gifts for a wedding couple with the engagement photo, anniversary gift with wedding photo, senior graduation gift, anything with Rae Dunn lettering! These are truly so easy to make and I hope you'll try this one yourself.
If you love this kind of DIY project, you need to be getting my emails, friend! Each week I send out a couple of emails that include updates, crafts, shopping experiences and decor inspiration. Be sure to get yourself signed up below. I can't wait to meet you!
>>>Leave your thoughts below in the comments please… BTW— Life is short—Enjoy the mess!
**P.S. Please join us over on our
Facebook Page
to see more fun shopping trips "Live".