Best Tips for Creating and Publishing your Own eBook
Y'all! I did a thing! I finally wrote an eBook! If you want to check it out for FREE; here it is 5 Steps to a Peaceful Home & Home Business. It was something that had been placed on my heart many months in advance, but life got in the way. Writing an eBook is simple. Formatting it and publishing it is not as easy an endeavor. However; clearly, it can be done and you can do it for yourself. Here is my journey and my best tips for creating and publishing your eBook…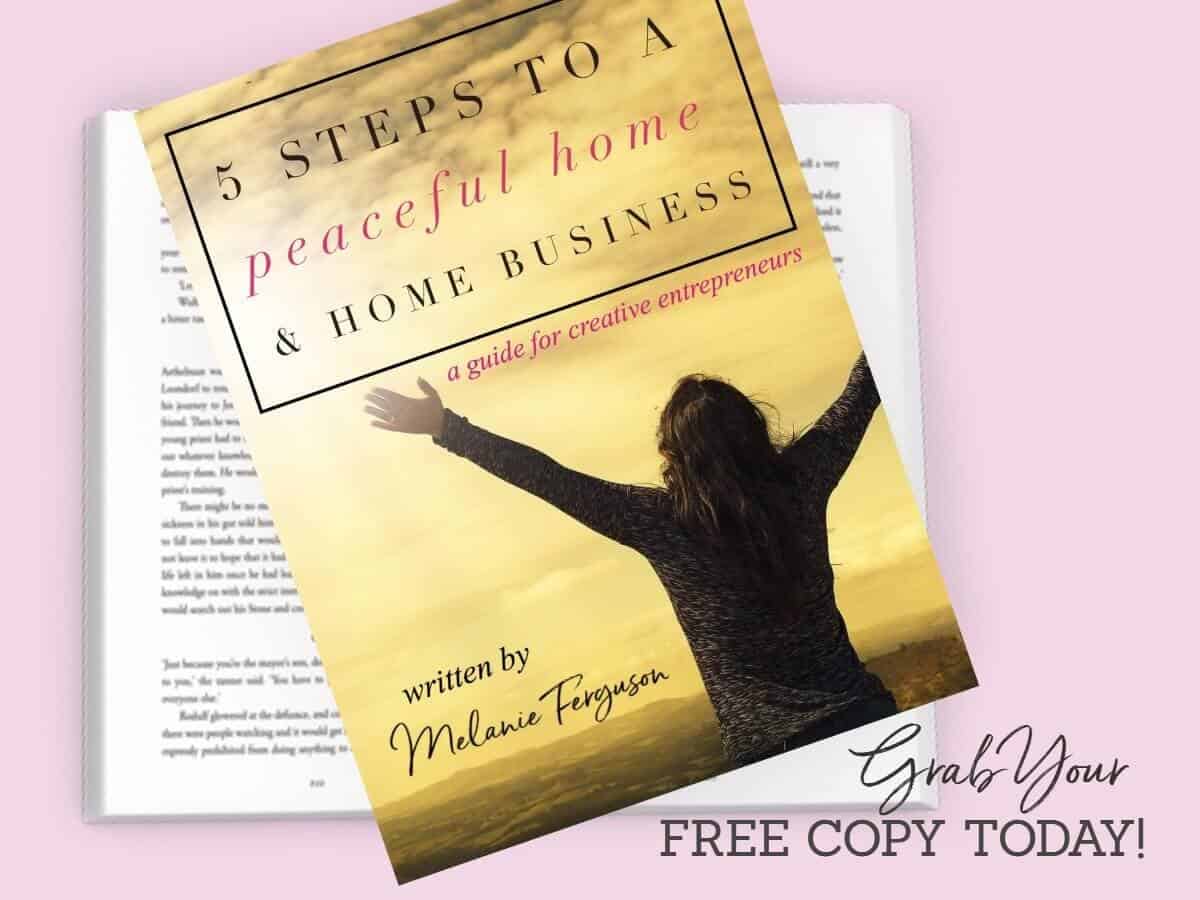 Content
This was probably the easiest part of the entire process. I already had a pretty good idea of what I wanted to share. I wrote my entire eBook in one afternoon using Google Docs. You can use just about any platform to get started. Here are the steps I took…
Narrow down your audience

Decide on a topic

Research any facts you want to include and/or keywords to use

Outline your information

Go back and fill in with details

Be sure to add lists, steps, and bullet points when possible
Format
Now you need to go back to your document and format it to improve it's "readability". This means going through the entire piece to highlight, bold, italicize, and change colors for certain wording to create emphasis. You may wish to create a 'text box' around certain portions to make them stand out. You'll want to use headings and bullet points and number lists where they make the most sense. If you intend to publish your eBook on Amazon Kindle you will need to format your work inside of a Word .docx, e.pub, .rtf, or .html for best results.
Cover Artwork
This is where you can really get creative! If you're uncertain you can always hire this part out to a graphic artist; but, with all of the options available online today, you should be able to do this on your own. The optimum size for the cover artwork is 1410px × 2250px. I used an app called Snappa.com to create mine and they have an actual eBook template option. See example below.

Publish
Now comes the more complicated part. To publish or not to publish! You can most certainly use your eBook as a lead magnet and simply share it online to create an 'opt-in' for growing your mailing list by creating a simple landing page for your eBook. You can do this through many options like Flodesk
Here is how I set up the 'opt-in' page for my eBook tap picture below.
If you'd rather not give away your book; you can always publish it to Kindle Direct Publishing by Amazon.com Be sure to follow each step closely as it reads here in a direct excerpt from the website:
How to publish your eBook:
Prepare

your manuscript and cover. Check out our

tools and resources

.

Use your Amazon account to sign in to KDP or

create one.

Make sure your

browser is updated

.

Go to your

KDP Bookshelf

. In the "Create a New Title" section, click

+ Kindle eBook

.

Enter your information for each section:

After entering your information, click

Publish Your Kindle eBook

.
Conclusion
That's it! Either way, publishing or not publishing, an eBook is an amazing tool for reaching an audience online. My hope is that you make the time to write out your very own eBook soon. Your audience is waiting…