ABC Always Be Collaborating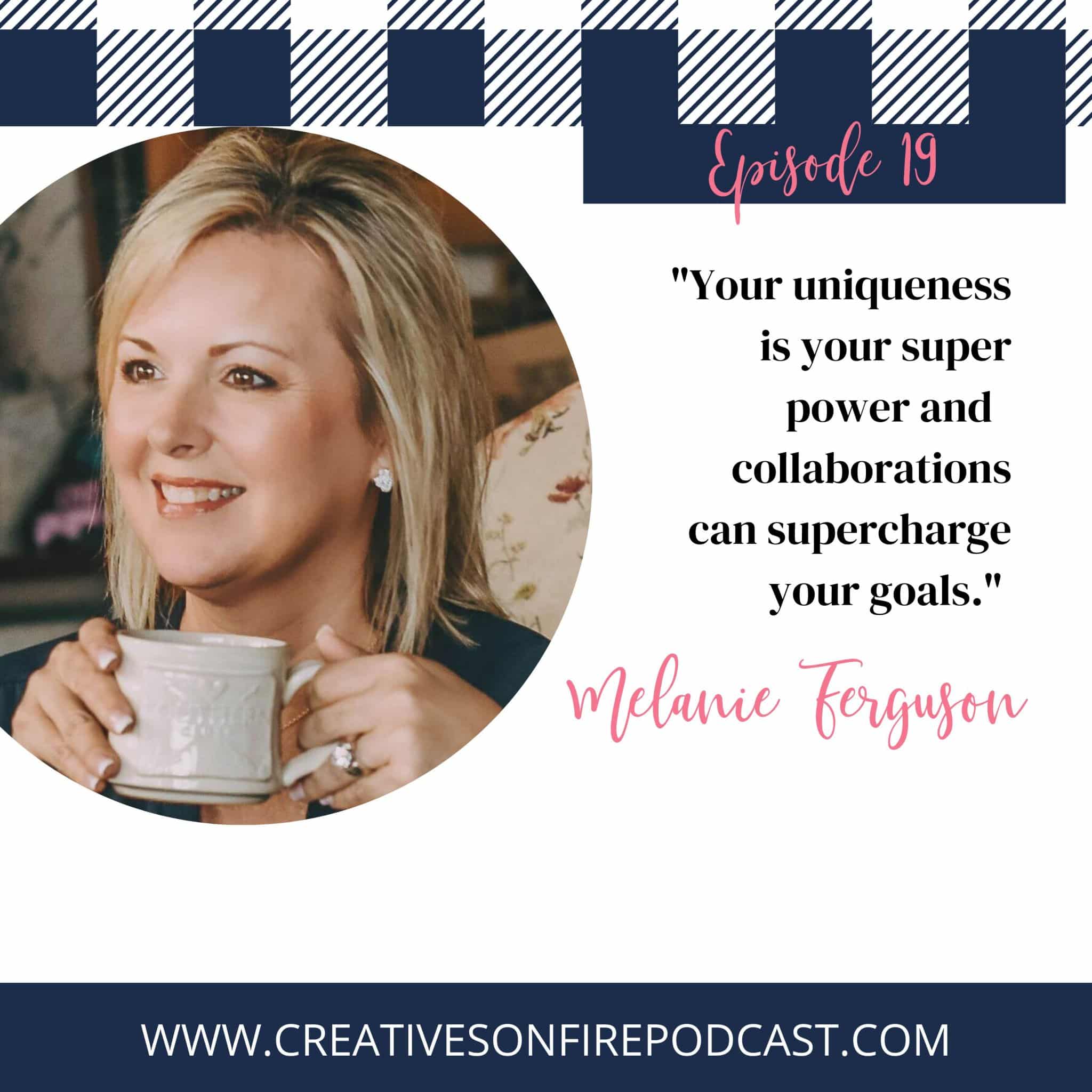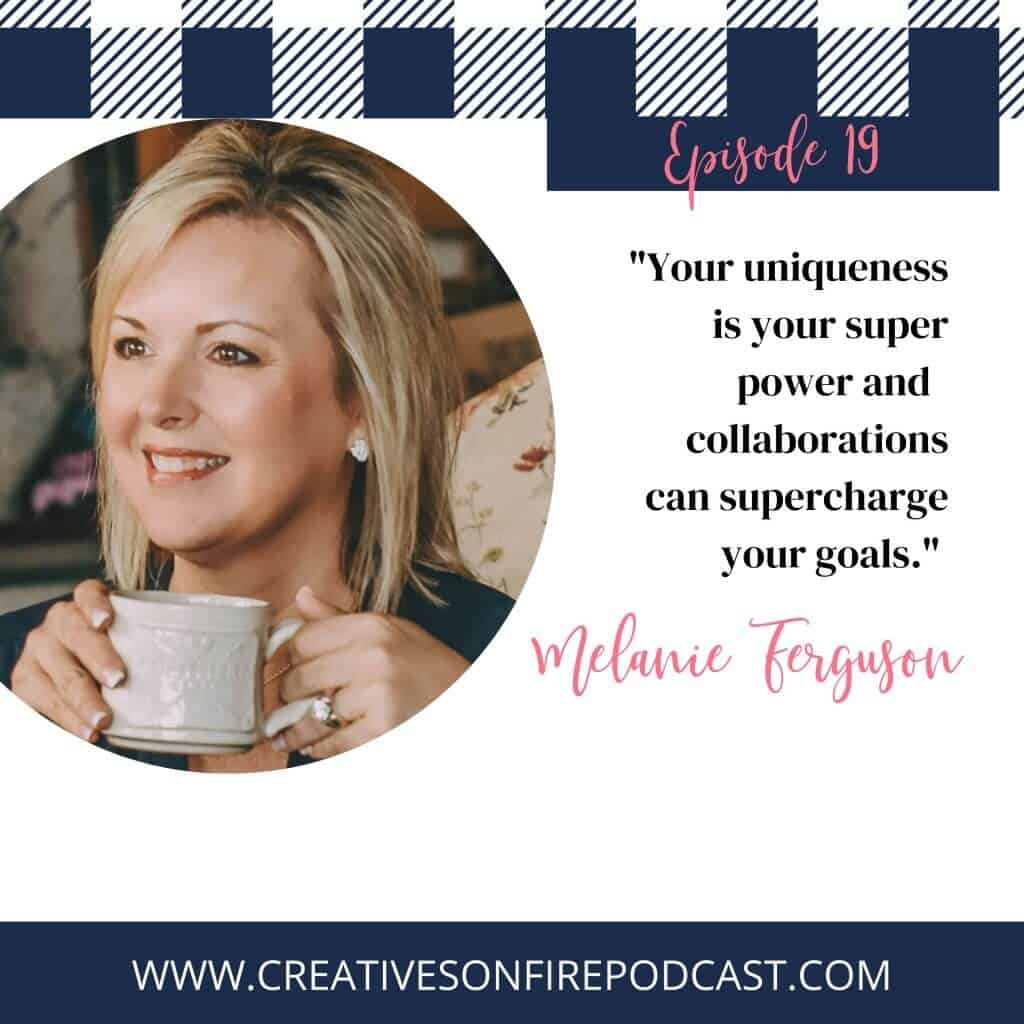 "Always Be Collaborating" is our mantra for today's show. Working with a co-creator can produce amazing results for your business and your brand. In this episode, I'll be sharing 20 ideas (at least!) to help you grow your business by building collaborative partnerships with other Creatives. I have cooperative ideas for bloggers, product developers, podcasters and more. We'll also talk about giveaways, contests, and cross-promotion opportunities to grow your audience!
You might be thinking to yourself, "Melanie, that all sounds great, but how do I find people to collaborate with?" Don't worry, I'll be giving you great tips for places you can go to network and expand your contacts. I also have some suggestions on who to approach as a partner when you're trying different strategies and initiatives. I'm also very excited to tell you about Creatives on Fire Insiders, a collaborative resource dedicated to the success of Creatives online. Great partnerships lead to great success, so get out there and get collaborating!
In this episode, we cover:
Partnerships for content creation
Collaboration for product development
Different ways you can network online in groups, classes, and on social media
How to support other Creatives and how they can support you
Where to meet people online and in person
Creatives on Fire Insiders and what this collaborative group has to offer it's members
LINKS AND RESOURCES MENTIONED DURING THIS EPISODE:
SUBSCRIBE AND REVIEW
I am honored to share a new Creative on Fire each week on the podcast to bring you inspiration, behind the scenes secrets and quality tips. I hope it is truly helpful for you. One of the best ways you can bless me in return is to subscribe to the show and leave a review.
By subscribing, you allow each episode to be downloaded straight to your phone which helps the download numbers and ensures you never miss an episode. And when you leave a review, you help show others the value of what we provide! You can GO HERE to subscribe and review!